It's officially a new month and a new week, which means we have a bunch of brand new Blu-ray and DVD releases headed home this Tuesday. The official start to summer is right around the corner, which makes this the perfect time for Steven Spielberg's Jaws to swim its way into 4K waters for the very first time, in honor of the film's 45th anniversary this year. And if that wasn't cool enough, Oscar winner Parasite from filmmaker Bong Joon Ho is also getting a 4K release this week as well.
Kino Lorber is also keeping busy with a pair of Blu-rays to kick off their slate of releases for the month—Let's Kill Uncle and They Came from Beyond Space—and if you're a big Creepshow fan, you're definitely going to want to pick up the new anthology series this week.
Other releases for June 2nd include 1BR, Witches in the Woods, Extra Ordinary, Clickbait and One Cut of the Dead is getting a Steelbook release, too.
1BR (Dark Sky Films, Blu-ray & DVD)
After leaving behind a painful past to follow her dreams, Sarah scores the perfect Hollywood apartment. But something is not right. Unable to sleep, tormented by strange noises and threatening notes, her new life quickly starts to unravel. By the time she learns the horrifying truth, it's too late. Caught in a waking nightmare, Sarah must find the strength to hold onto her crumbling sanity...or be trapped forever in an existential hell.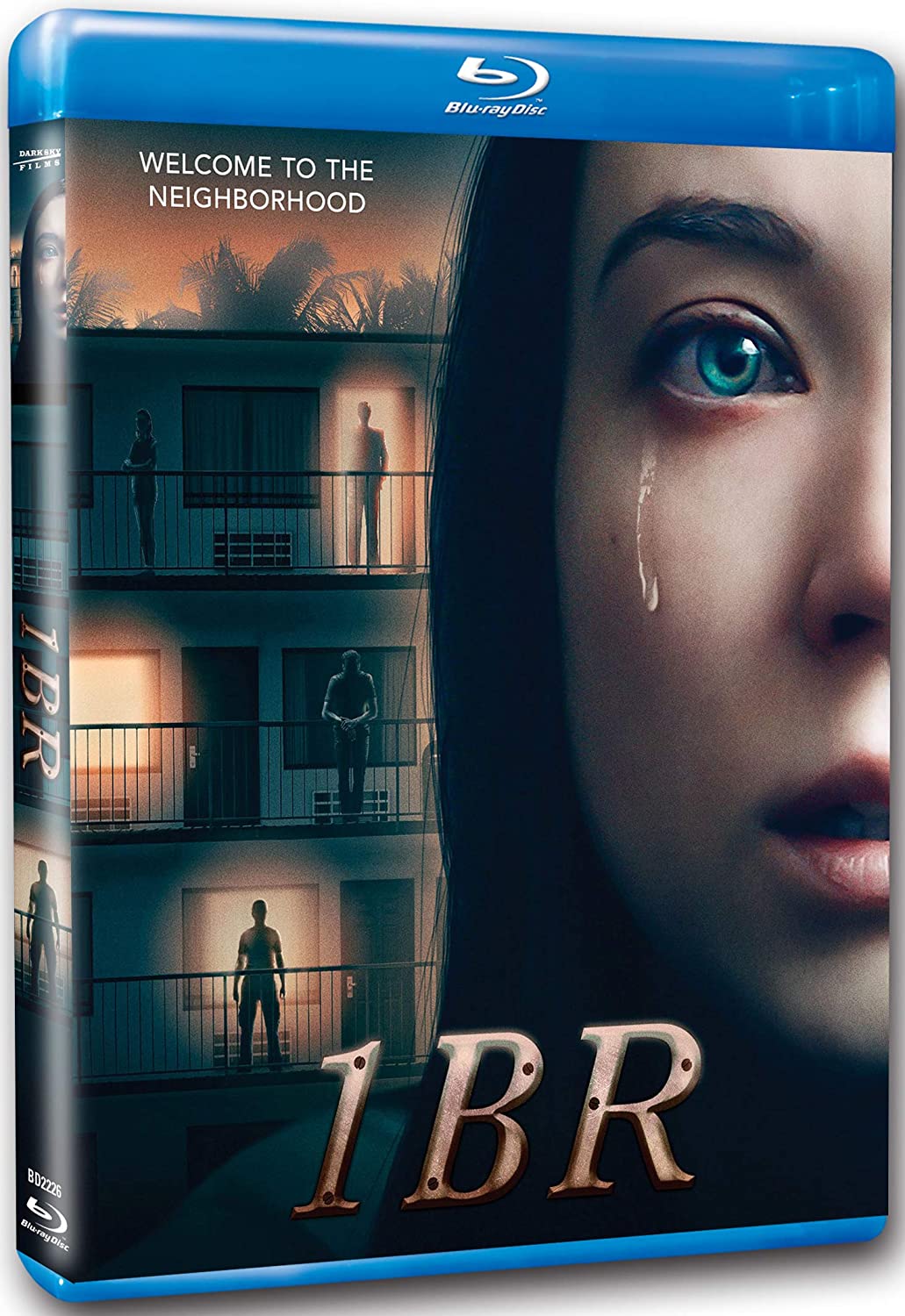 Creepshow: Season 1 (RLJE Films, Blu-ray & DVD)
CREEPSHOW Season 1, the new anthology series based on George A. Romero's 1982 horror comedy classic, is still the most fun you'll ever have being scared! A comic book comes to life in a series of twelve vignettes over six episodes, exploring terrors from murder to the supernatural and unexplainable. Haunted dollhouses, werewolves, murderous goblins, villainous trick-or-treaters, the dead, and medical marvels are just a few of the things to watch out for in this new series. You never know what will be on the next page…
Special Features:
Cast and Crew Interviews
Behind the Scenes Footage
Creepshow Season 1Easter Eggs Featurette
Audio Commentaries with Cast and Crew
Episode and Comic Art Photo Galleries
Comic Art Booklet and more!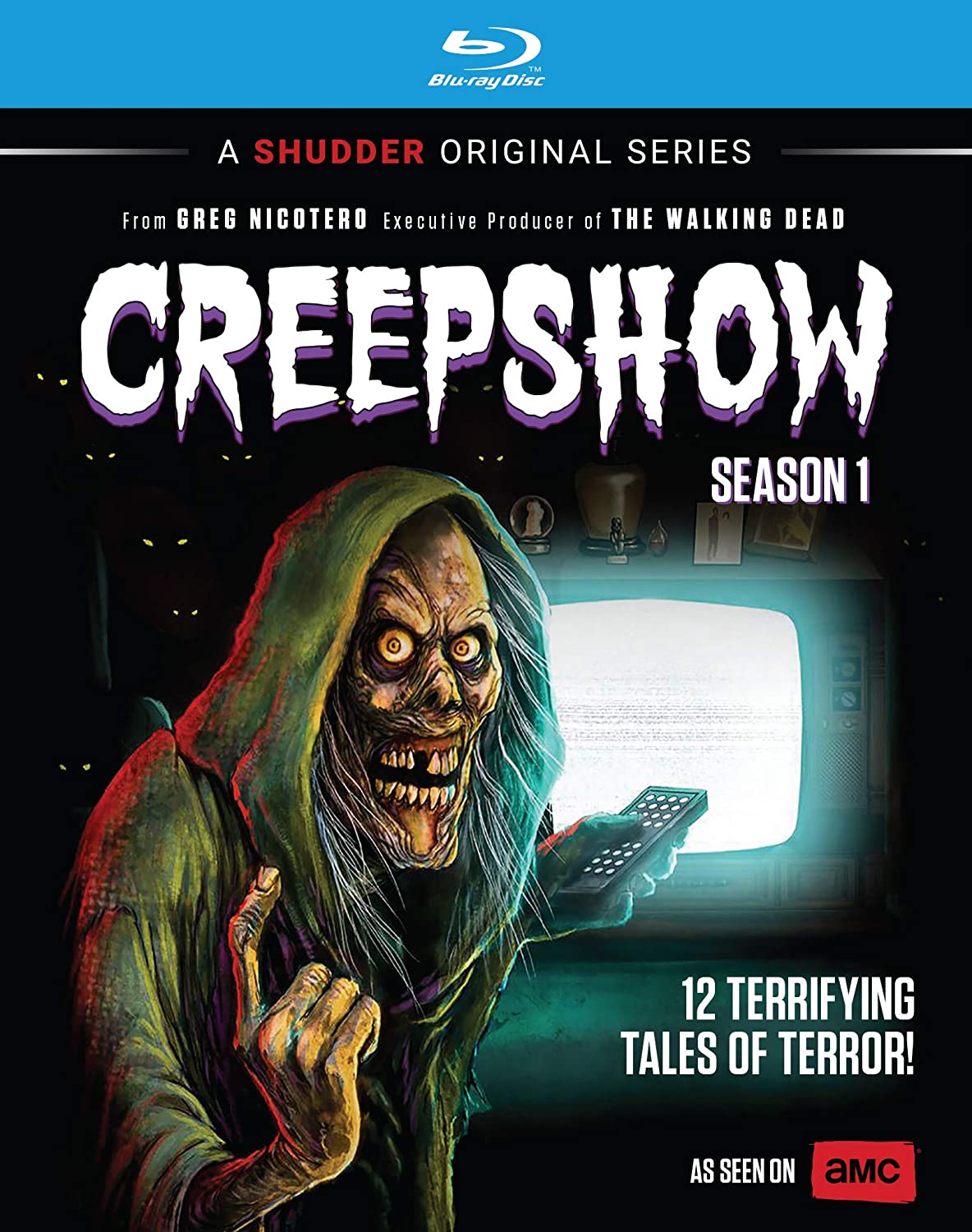 Jaws (Universal Studios Home Entertainment, 4K Ultra HD/Blu/Digital)
Directed by Academy Award winner Steven Spielberg, Jaws set the standard for edge-of-your-seat suspense, quickly becoming a cultural phenomenon and forever changing the movie industry. When the seaside community of Amity finds itself under attack by a dangerous great white shark, the town's chief of police (Roy Scheider), a young marine biologist (Richard Dreyfuss) and a grizzled shark hunter (Robert Shaw) embark on a desperate quest to destroy the beast before it strikes again. Featuring an unforgettable score that evokes pure terror, Jaws remains one of the most influential and gripping adventures in motion picture history.
Special Features:
Features Dolby Vision and HDR10+ for Brighter, Deeper, More Lifelike Color
The Making of Jaws
The Shark is Still Working: The Impact and Legacy of Jaws
Jaws: The Restoration
Deleted Scenes and Outtakes
From the Set
Theatrical Trailer
The Shark Is Still Working: The Impact & Legacy of Jaws
Storyboards
Production Photos
Marketing Jaws
Jaws Phenomenon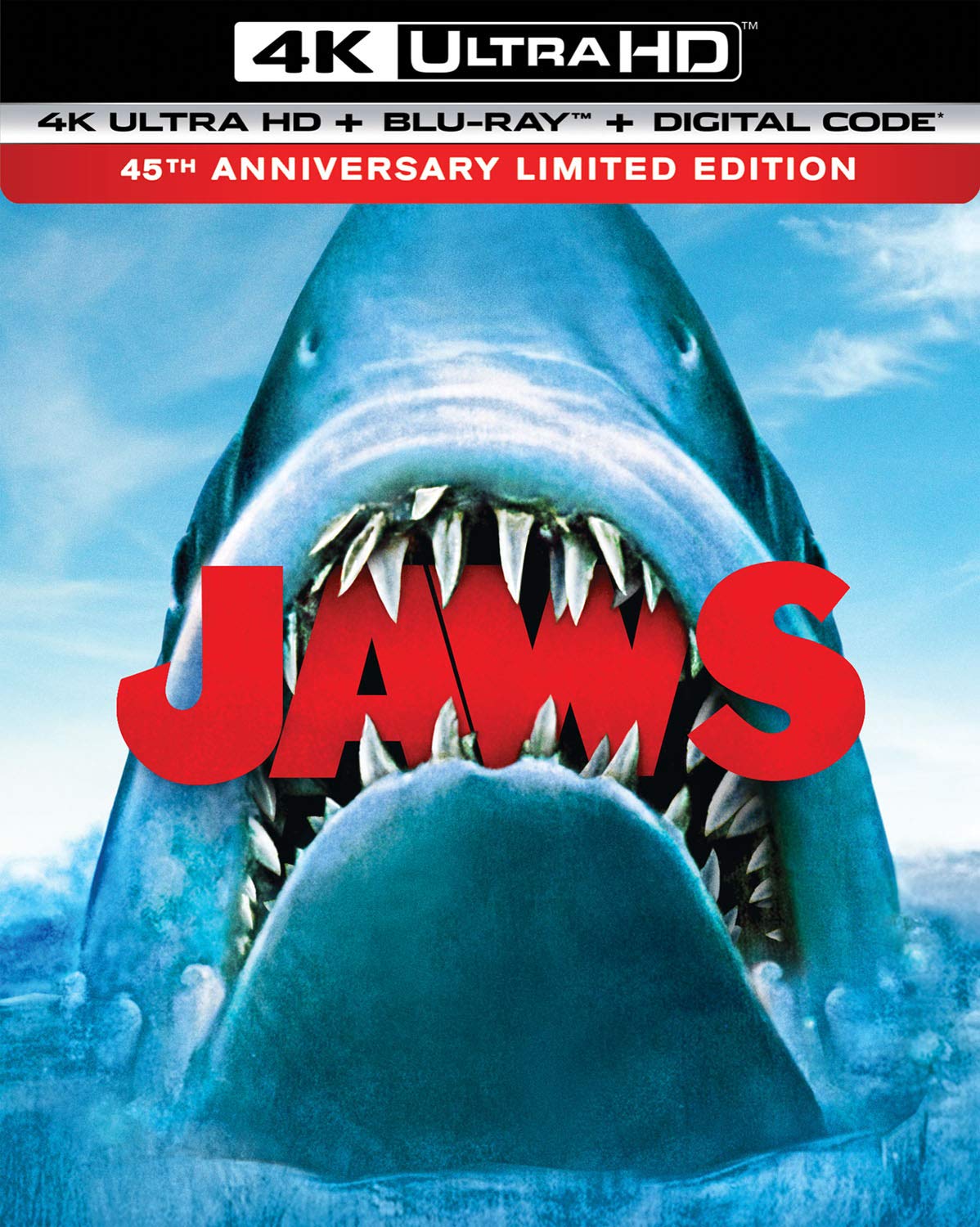 Let's Kill Uncle (KL Studio Classics, Blu-ray)
From cult filmmaker/producer William Castle, the director of House on Haunted Hill, The Tingler, 13 Ghosts, Homicidal, Strait-Jacket and The Night Walker, comes this wonderful horror-comedy starring Nigel Green (The Ipcress File, The Pink Jungle). A 12-year-old orphan (Pat Cardi, Horror High) who has just inherited a fortune is trapped on an island with his uncle, a former British intelligence commander who intends to kill him. A young girl (Mary Badham, Scout Finch of To Kill a Mockingbird) is the boy's only ally against his sarcastic and sadistic uncle, who uses hypnotism, a pool of sharks, fire, and poisonous mushrooms as weapons. Beautifully shot by Harold Lipstein (Never Steal Anything Small).
Special Features:
-Brand New 2K Master
-Mr. Castle and Me: NEW Interview with Actor Pat Cardi
-NEW Audio Commentary by Film Historians Kat Ellinger and Mike McPadden
-Two Theatrical Trailers
-Dual-Layered BD50 Disc
-Optional English Subtitles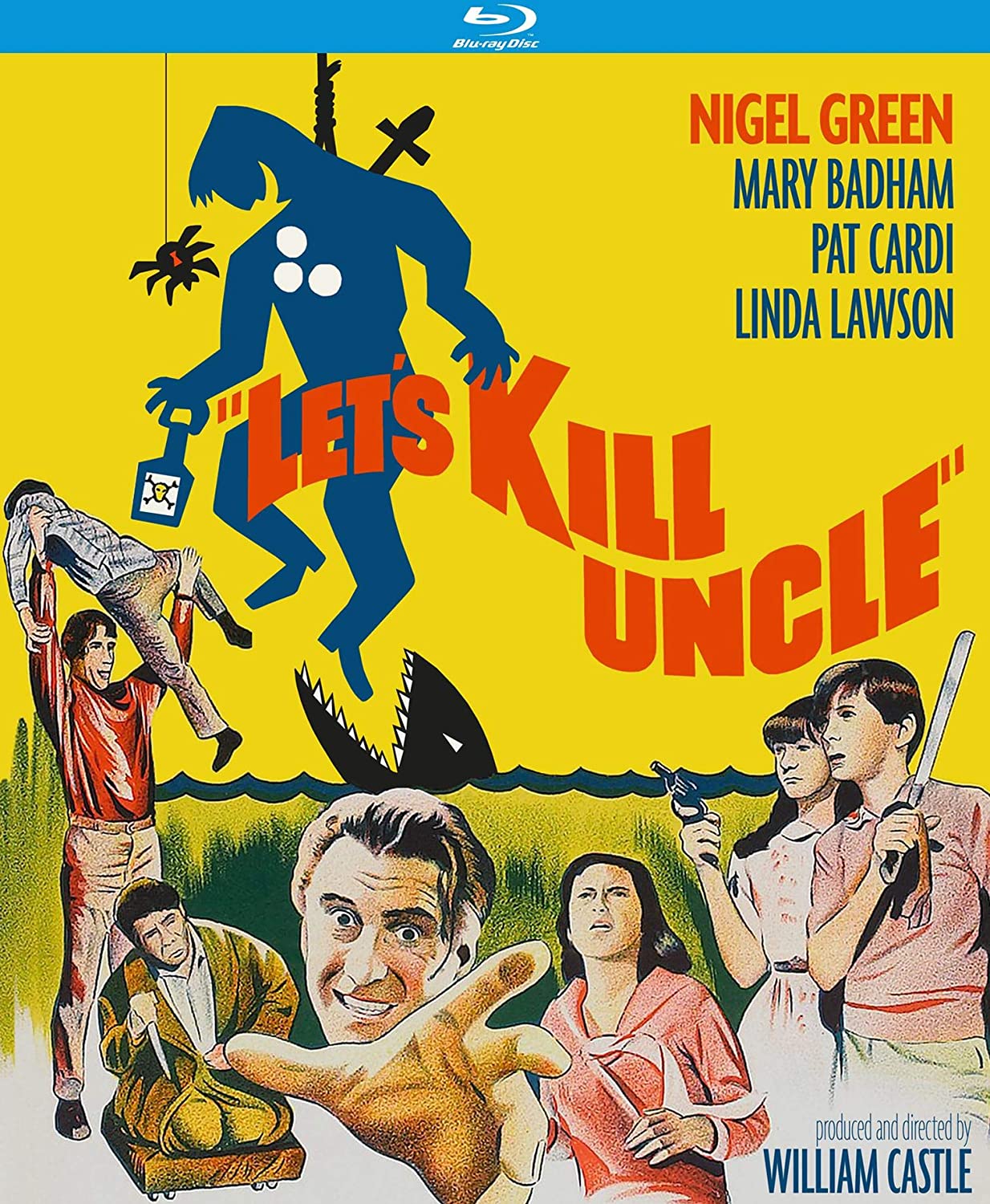 One Cut of the Dead Steelbook Edition (RLJE Films, Blu/DVD Combo)
An eccentric and determined director sets out to shoot a low-budget zombie film at an abandoned warehouse. Suddenly the cast and crew find themselves in the middle of an actual zombie invasion. Delighted with the all-too-real turn of events, the director insists that the crew continue filming to capture the terror in all its glory. Now the actors must work together to escape this deranged filmmaker, or this may be their last performance.
Bonus Features:

- Outtakes
- POM! Instructional Video
- Go-Pro Version of the film
- Photo Gallery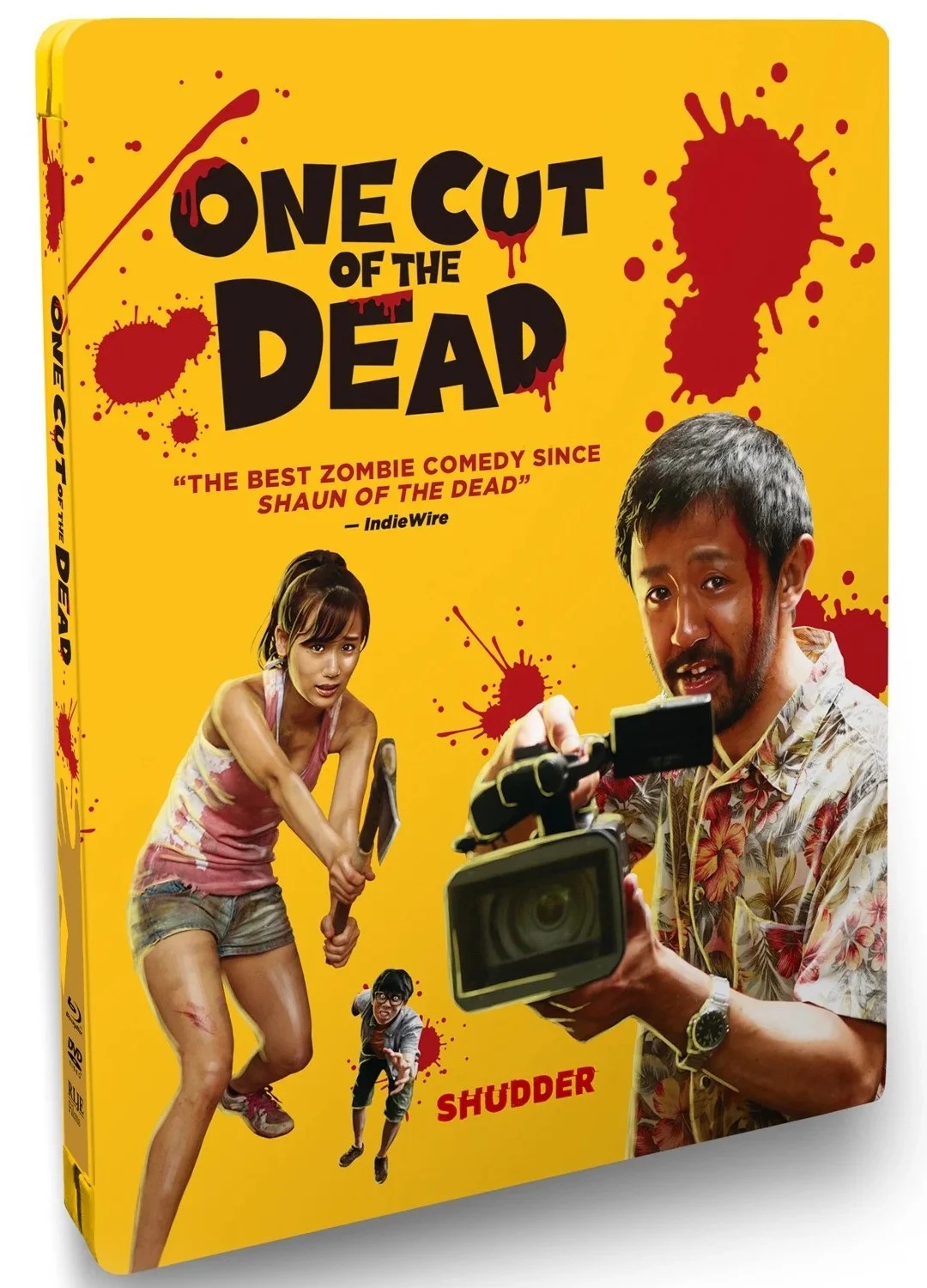 They Came From Beyond Space (KL Studio Classics, Blu-ray)
From Freddie Francis, the legendary director of The Evil of Frankenstein, Dr. Terror's House of Horrors, The Skull, The Psychopath, The Deadly Bees and Tales That Witness Madness, and Milton Subotsky, the acclaimed screenwriter of Dr. Who and the Daleks, I, Monster, Tales from the Crypt, The Vault of Horror and At the Earth's Core, comes this fast-paced sci-fi thriller in the tradition of Invasion of the Body Snatchers! When meteorites crash-land in the perfect formation of the letter V, the Ministry of Extraterrestrial Life on Other Planets (MELOP) springs into action! Britain's leading professor on the subject is in charge of finding out what's going on before it's too late. Fortunately, he's got a metal plate in his head, which prevents the aliens from taking over his mind and forcing him into slave labor on the moon! They Came from Beyond Space is an out-of-this-world, out-of-your-mind sci-fi sensation!
Special Features:
-Brand New 4K Master
-NEW Audio Commentary by Film Historian David Del Valle and Filmmaker David DeCoteau
-Optional English Subtitles
-Dual-Layered BD50 Disc
-Theatrical Trailer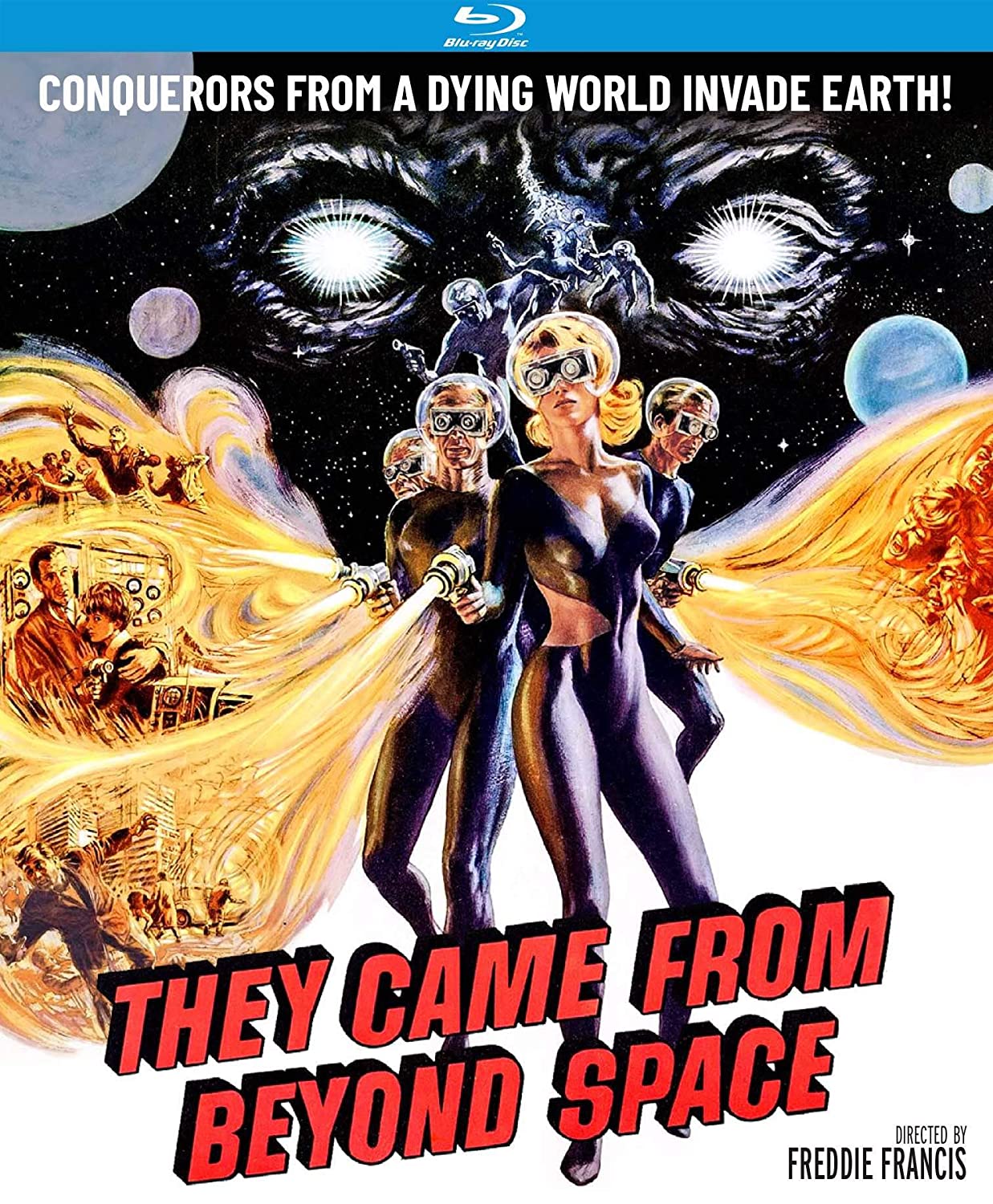 Witches in the Woods (Scream Factory, Blu-ray & DVD)
Jill, a tenacious UMass freshman, abandons her studies for an off-the-grid snowboarding trip. But after the sun has dipped below the horizon, their SUV mysteriously becomes lost in the freshly-logged mountains, eventually running out of gas. As temperatures fall, the group dynamic unravels as a virtual and then literal witch hunt begins.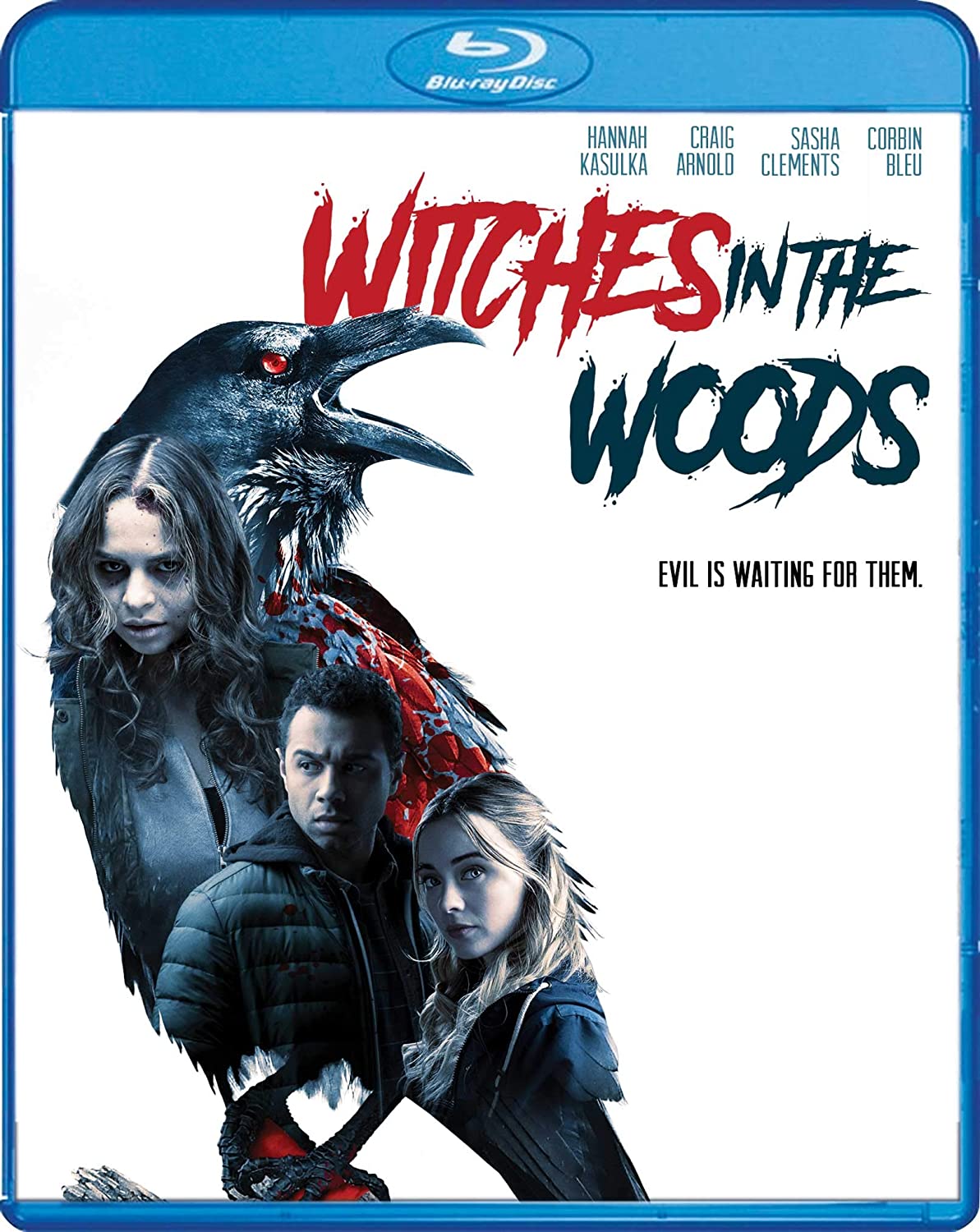 ALSO AVAILABLE THIS WEEK: 
Clickbait (ITN Releasing, DVD) 
Extra Ordinary (Cranked Up Films, Blu-ray & DVD) 
Pandamonium (Trinity Creative, DVD)
Parasite (Universal Studios Home Entertainment, 4K Ultra HD/Blu & DVD) 
The Source of Shadows (Freestyle Digital Media, DVD)