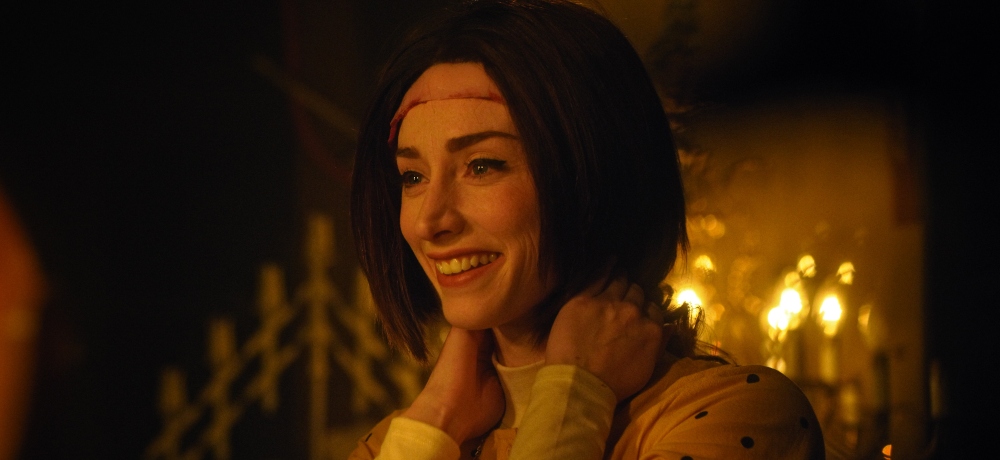 Hello again, dear readers! We're back with another batch of Blu-ray and DVD releases for you this week, which includes one of my favorite festival films of 2020, The Stylist from Jill Gevargizian. Other titles being released on Tuesday, June 8th include The Howl of the Devil and Hunting Ground from Mondo Macabro, Scream (1981), Lover of the Monster, Deadly Delivery, Baphomet, The Devil's Child, Snuff Kill, and Grand Guignol Madness.
The Howl of the Devil (Mondo Macabro, Blu-ray)
Spanish horror star Paul Naschy plays a multitude of roles in a tour-de-force performance in one of his last great films. He plays Hector Doriani, a stage and screen actor who feels himself living in the shadow of his dead twin brother, Alex Doriani, the latter once a famous star of horror movies. Alex's young son, Adrian, now lives with Hector in his brother's isolated mansion in the countryside. To keep alive the memory of his father, the boy imagines himself visited by the spirit of the dead man, incarnated in a series of classic horror characters from the past. Eric, Alex Doriani's former butler, now also works for Hector. His main role is to locate and bring to the mansion a series of women who are paid large sums of money by Hector to take part in various sadistic sex games. To complicate matters even further, the games always seem to end with the women getting slaughtered in various gruesome ways by a black gloved, masked killer. Also on hand is horror diva Caroline Munro, as Hector's housekeeper and cook, who is being pursued by a local priest with whom she once had a much-regretted affair.
One of the last films to be directed by Paul Naschy, THE HOWL OF THE DEVIL was, for many years, impossible to see in anything like its intended form. This first HD presentation of the film shows it at last in its true glory. One of Naschy's most savage and heartfelt films, its reappearance is an event worth celebrating.
Special Features:
Brand new 4k transfer from film negative, digitally restored

Interview with actor Sergio Molina

Audio commentary from The Naschycast (Troy Guinn & Rod Barnett)

Making of Featurette

New sleeve art from Rick Melton

Optional subtitles

Mondo Macabro previews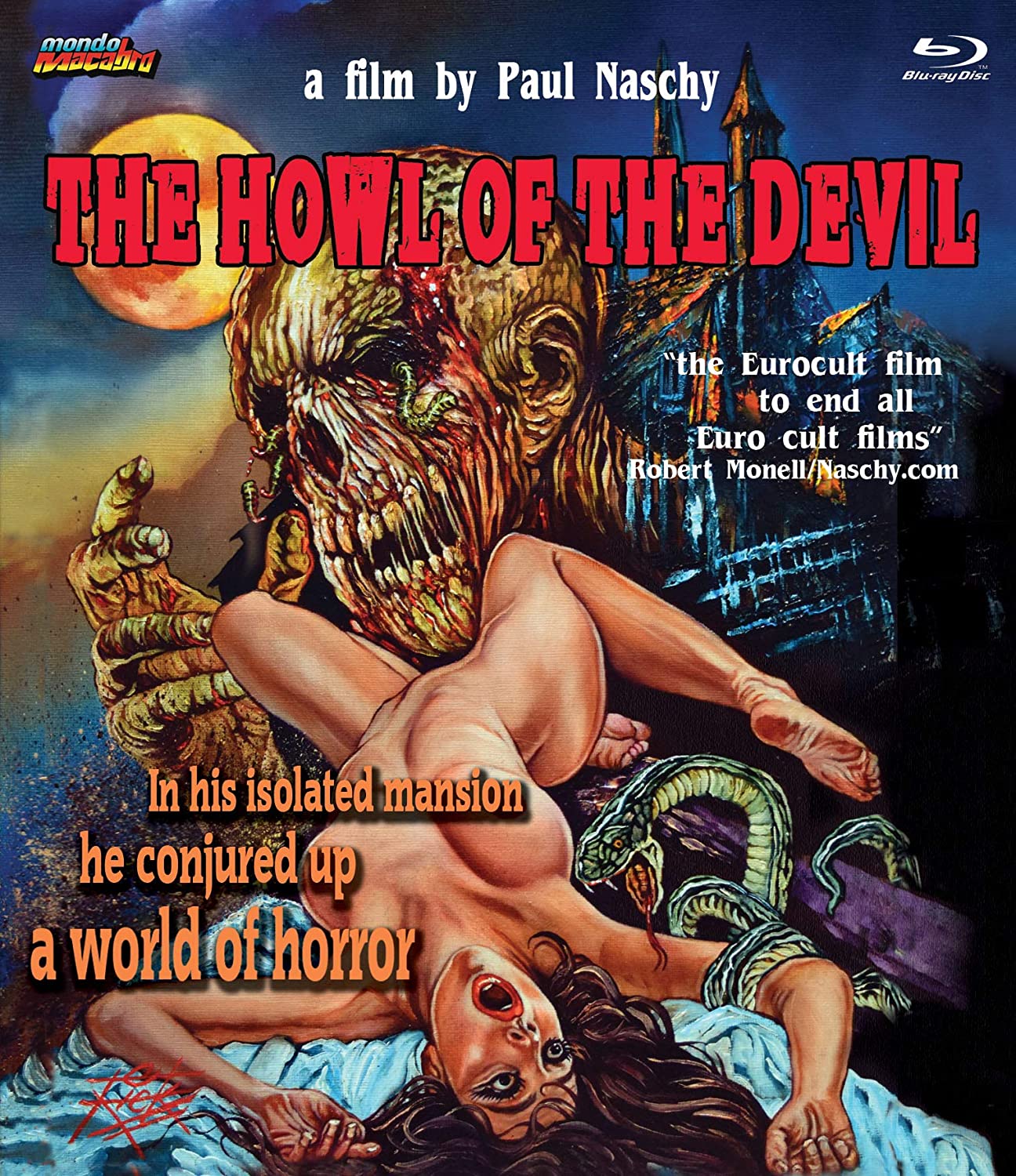 Hunting Ground (Mondo Macabro, Blu-ray)
Adele, a female lawyer, brilliantly played by Assumpta Serna, passionately defends criminals, believing that everyone deserves a second chance and that criminality is more often than not bred by deprivation. In the courtroom, a pair of local hoods sees her in action and decides to follow her. They steal her car, find the keys to her country villa and decide to rob the place. Unfortunately, Adele's family turns up at the villa mid-burglary and her husband is killed. But, that is only the beginning of the nightmare…
Directed by Jordi Grau who made the horror classics BLOOD CEREMONY and LET SLEEPING CORPSES LIE, HUNTING GROUND is an intense, gripping crime story that takes a savagely realistic look at the social divide between rich and poor in the big city. The climax of the film is unrelenting in its depiction of sexual violence and revenge, and includes one of the most shocking sequences ever seen in a mainstream film.
Special Features:
Brand new 4k transfer from film negative, digitally restored

Fully uncut

50 minute interview with Director Jordi Grau

Choice of English or Spanish audio

Brand new sleeve art from Justin Coffee

Mondo Macabro previews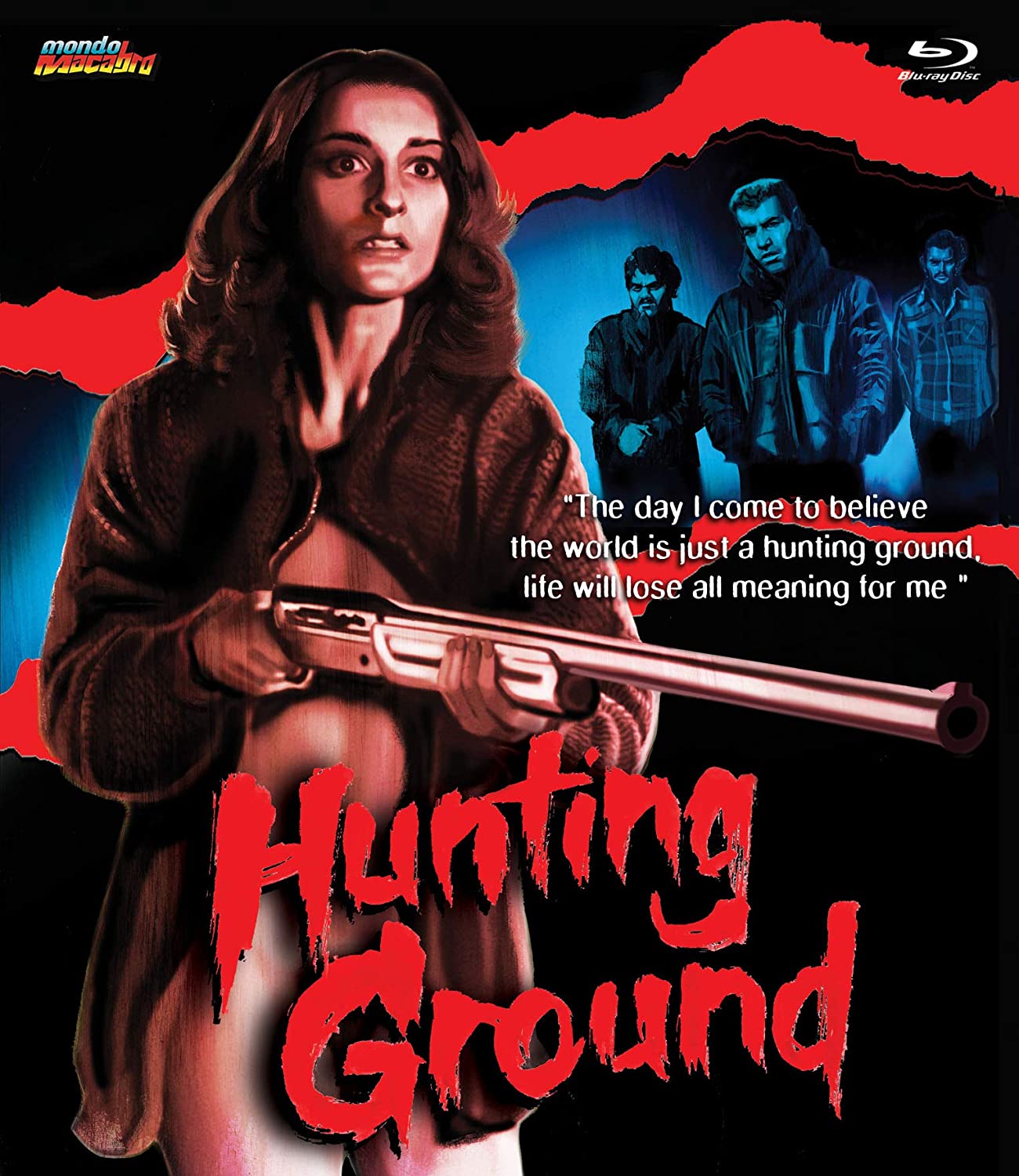 Lover of the Monster (Full Moon Pictures, Blu-ray & DVD)
THE LONG LOST EUROSHOCKER - UNCUT AND REMASTERED! Legendary German actor Klaus Kinski (CRAWLSPACE, NOSFERATU: PHANTOM DER NACHT) stars as Dr. Alex Nijinksy, a troubled scientist who retires to his long suffering wife Anijeska's family castle in search of a fresh start. Already under pressure, Nijinsky's rage begins to boil when his lady starts spending time with her ex-boyfriend and, after he discovers a hidden laboratory in the castle belonging to his mad scientist father-in-law, he unleashes the living incarnation of his rage. Soon, Nijinksy is up to no good, sexually assaulting women and murdering them, all the while making his wife's life a living hell. Filmed back to back with writer/director Sergio Garrone's equally Gothic Italian/Turkish thriller THE HAND THAT FEEDS THE DEAD, LOVER OF THE MONSTER features much of the same cast and crew, including the gorgeous Katia Christine (RIOT IN A WOMEN'S PRISON) as well as having Kinski play a same-named (though totally different) mad scientist named Nijinsky. Filled with nudity, violence and general bad behavior, this stylish, sensual and rarely seen psycho-shocker is presented here for the FIRST TIME IN NORTH AMERICA in its fully uncut form, remastered from the best available materials. Bonus features include: Trailers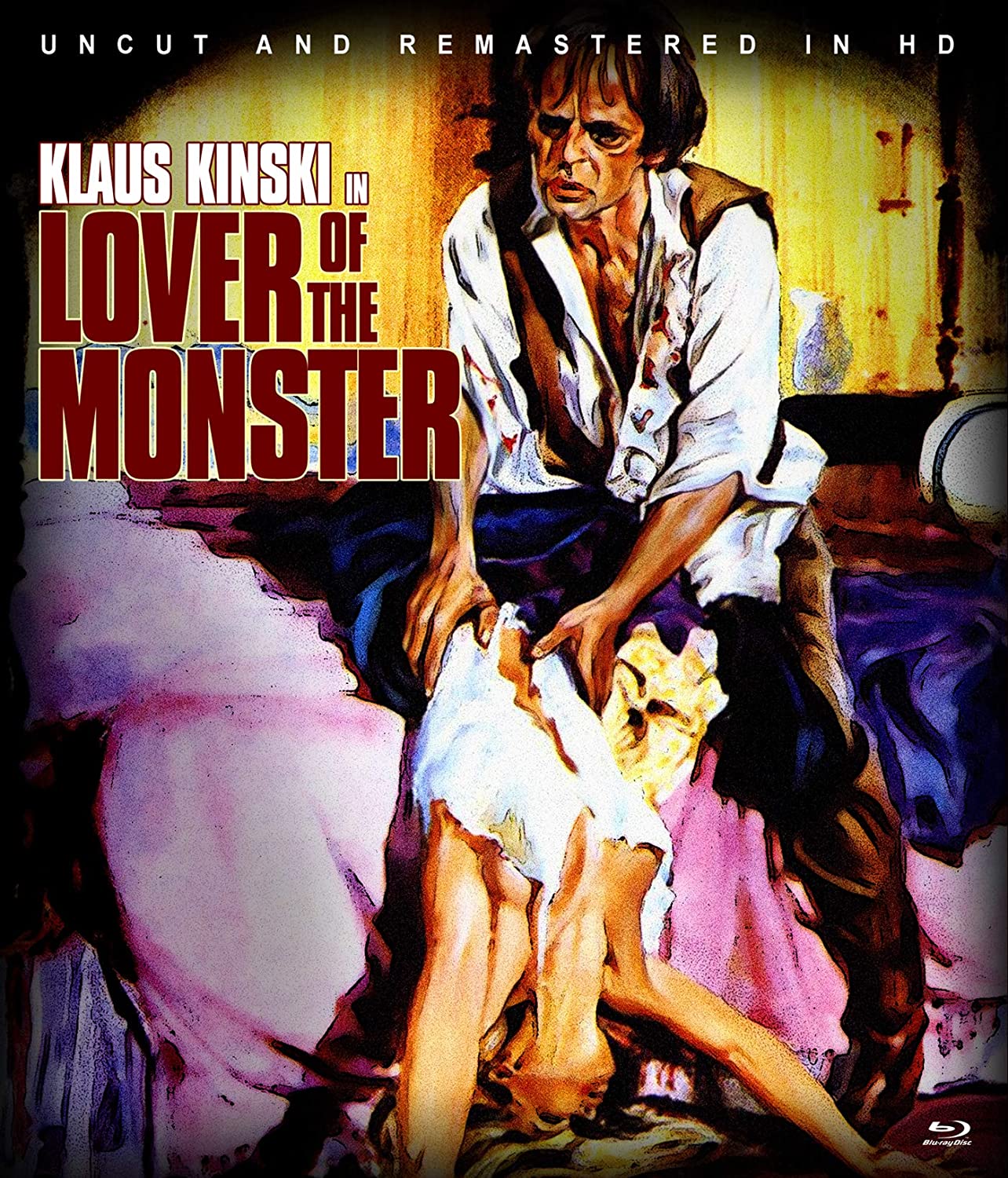 Scream (1981) (Code Red, Blu-ray)
In SCREAM, a group of people on a rafting excursion happen upon a deserted town and decide to set up camp. Out of the blue, a murder occurs. It appears that the town is not as deserted as they originally thought, someone out there does not want them around and when they desperately try to escape, their rafts are destroyed. What possible hope of survival can they have now… with no chance for escape and no one around to help? Starring Woody Strode (The Professionals, Spartacus, Once Upon a Time in the West), Alvy Moore (Green Acres), Greg Palmer (To Hell and Back), Pepper Martin (Superman 2), Hank Worden (The Searchers), and Ethan Wayne (son of John Wayne). Now watch this slasher classic from a 2K scan!
Special Features: 
2K Scan from the Original Negatives

Audio Commentary by Director Byron Quisenberry

Watch it in MARIA'S B MOVIE MAYHEM Mode with our Hostess Maria Kanellis

Theatrical Trailer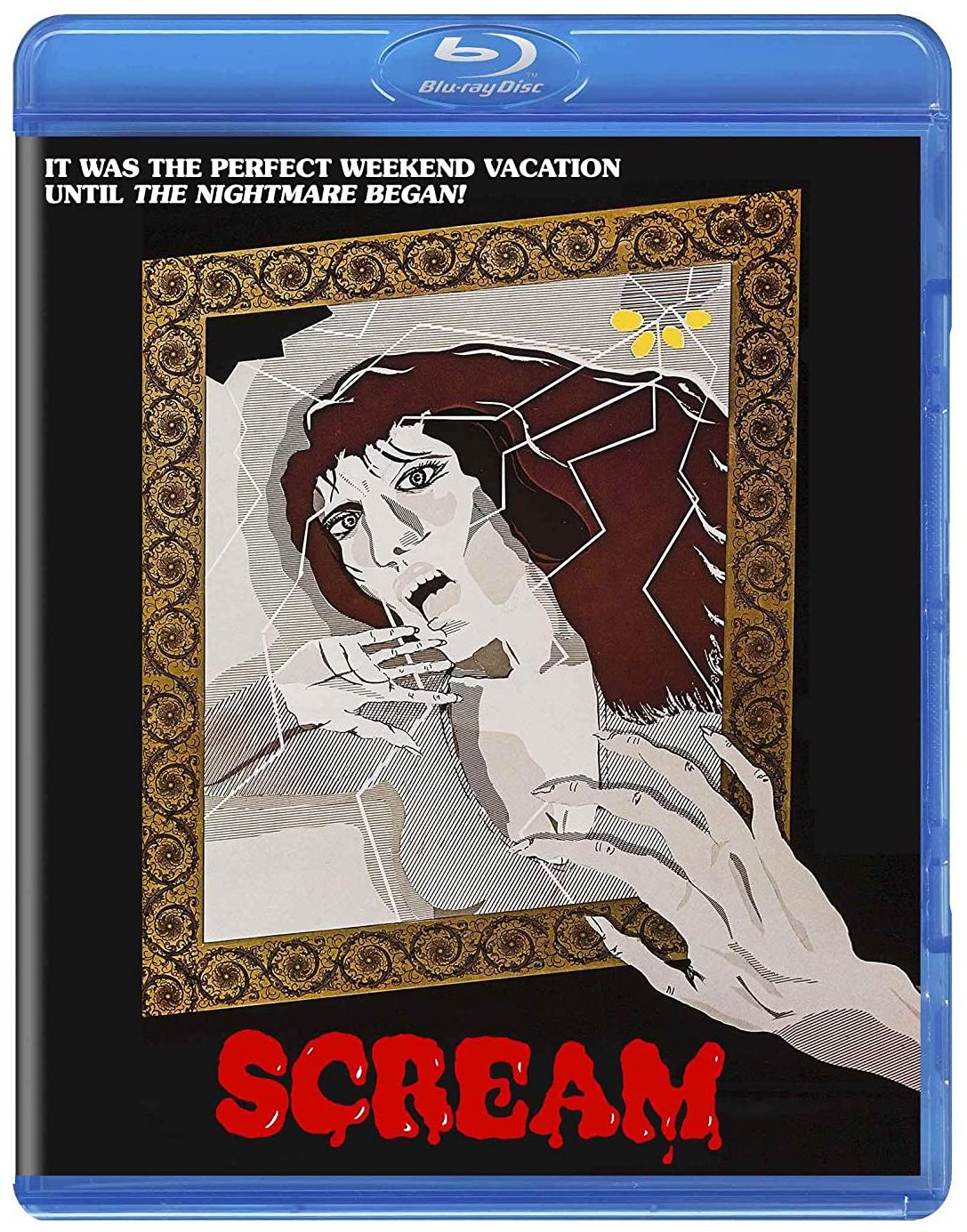 The Stylist (Arrow Video, Blu-ray)
Obsession gets a makeover in The Stylist, a deliciously twisted slice of female-led psychological horror, nominated for the New Visions Award for Best Motion Picture at the 2020 Sitges International Film Festival and based on co-writer/director Jill Gevargizian's award-winning short film of the same name. We all dream of being someone else... but for Claire (Najarra Townsend, Contracted), that dream goes from an obsession to a living nightmare. Hairstylist by day, serial killer and collector of scalps by night, Claire's lonely existence is thrown into turmoil when her regular client, Olivia (Brea Grant, After Midnight, Lucky), asks her to style her hair for her wedding day. Increasingly fixated on Olivia's seemingly flawless life, Claire vows to lock up her scalp collection and change her ways for good - only to discover that repressing your deadly desires is easier said than done... Featuring striking visuals and pitch-perfect performances from its talented cast, The Stylist offers viewers a delicately deranged glimpse into social anxiety and loneliness (Slashfilm) - a bold and mesmerizing debut feature from a filmmaker to watch. 
ALSO AVAILABLE THIS WEEK:
Baphomet (Cleopatra, Blu-ray & DVD)
Deadly Delivery (SRS Cinema, DVD)
The Devil's Child (Lionsgate, DVD)
Grand Guignol Madness (SRS Cinema, DVD)
Snuff Kill (SRS Cinema, DVD)