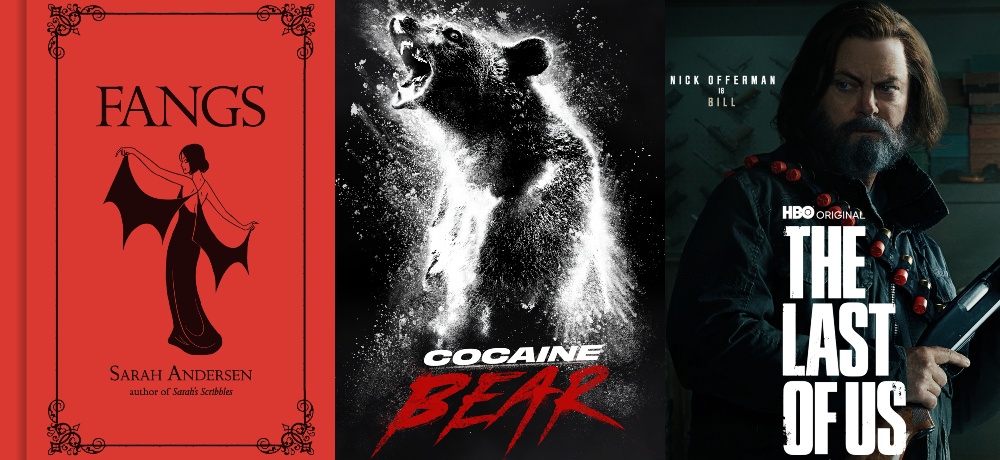 On this episode of Daily Dead's official podcast, co-hosts Bryan Christopher and Derek Anderson catch up to discuss HBO's The Last of Us adaptation (including a deep dive into the heart-wrenching third episode, "Long, Long Time"), and Derek shares his thoughts on the drug-fueled, '80s-infused thrills of Elizabeth Banks' new movie Cocaine Bear. The Corpse Club Book Club also makes a return, with Bryan talking about Sarah Andersen's hardcover comic collection Fangs and Derek discussing his further thoughts on Paul Tremblay's The Cabin at the End of the World.
Looking for more scary good Corpse Club content? Be sure to check out our Corpse Club website and memberships. Not only can you view past episodes, but you can also sign up to be an official Corpse Club member to enjoy a wide range of rewards, including a shirt and pin that are to die for, access to bonus content, and the ability to suggest an episode topic!
Missed out on our previous episodes? Don't despair, our entire backlog is waiting for you on our website!
Listen via Our Online Player: