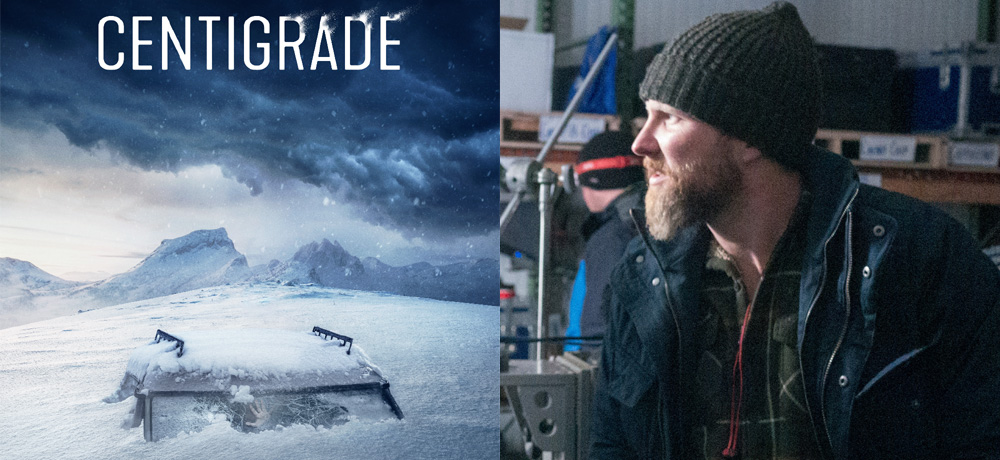 An SUV becomes a deadly prison when a snowstorm submerges a young couple on the side of the road in the new movie Centigrade, with the expectant mother and father-to-be battling not only the elements, but their trust in each other, too.
On this special episode of Corpse Club, Heather Wixson is joined by Centigrade director/co-writer Brendan Walsh to discuss his new survival thriller, which is out now from IFC Midnight. Listen as Brendan takes a deep dive into the very real fears of his film, from its harrowing real-life inspiration and unsettling portrayal of harsh arctic elements to the challenges of making a movie in the claustrophobic confines of a vehicle and the powerful performances by Vincent Piazza and Genesis Rodriguez.
A prolific assistant director before helming Centigrade, Brendan also reflects on his memorable time working as a second assistant director on the set of Darren Aronofsky's The Wrestler.
So, whether you've ever been snowbound or you've never even seen snow, listen as Heather and Brendan share an insightful and entertaining discussion about Centigrade on this episode of Daily Dead's official podcast!
You can listen to the new episode of Corpse Club right now on iTunes, Google Play, Spotify, iHeartRadio, Stitcher, TuneIn, SoundCloud, YouTube, and Pandora.
As a special treat for Daily Dead readers, we have officially launched our Corpse Club website and memberships. Not only can you view past episodes, but you can also sign up to be an official Corpse Club member to enjoy a wide range of rewards, including a shirt and pin that are to die for, access to bonus content, and the ability to suggest an episode topic!
Missed out on our previous episodes? Don't despair, our entire backlog is waiting for you on our website!
[Photo Credit: Photos courtesy of IFC Midnight.]
Our Episode 169 Online Player: