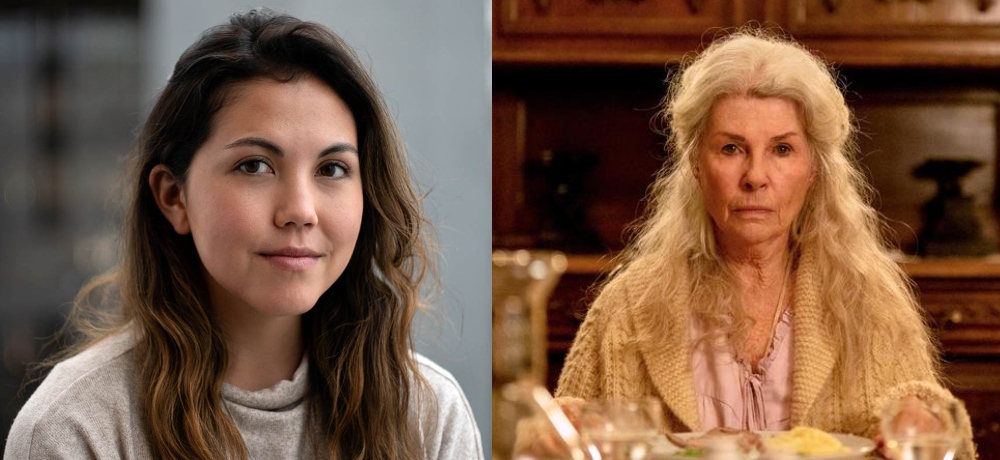 Heather Wixson celebrates Women in Horror Month with a special guest at Sundance on this episode of Daily Dead's podcast!
To kick off Women in Horror Month, Heather Wixson is joined by special guest Natalie Erika James on this episode of Corpse Club! With her feature film debut Relic world premiering at the 2020 Sundance Film Festival, Natalie sits down with Heather at the festival to discuss her new horror movie. Listen as director/co-writer Natalie reflects on the journey to getting Relic made, the movie's examination of three generations of women, reflecting the all-too-real horrors of dementia and aging, and working with a talented cast that includes Robyn Nevin, Emily Mortimer, and Bella Heathcote. So, sit back, relax, and enjoy a special Sundance-set episode of Corpse Club!
You can listen to the new episode of Corpse Club right now on iTunes, Google Play, Spotify, iHeartRadio, Stitcher, TuneIn, and SoundCloud.
As a special treat for Daily Dead readers, we have officially launched our Corpse Club website and memberships. Not only can you view past episodes, but you can also sign up to be an official Corpse Club member to enjoy a wide range of rewards, including a shirt and pin that are to die for, access to bonus content, and the ability to suggest an episode topic!
Missed out on our previous episodes? The cemetery gate is always open. Come in (if you dare) and listen now.
[Photo Credits: Above photos courtesy of Ben Morgan, Jackson Finter, and Sundance Institute.]
Our Episode 142 Online Player: