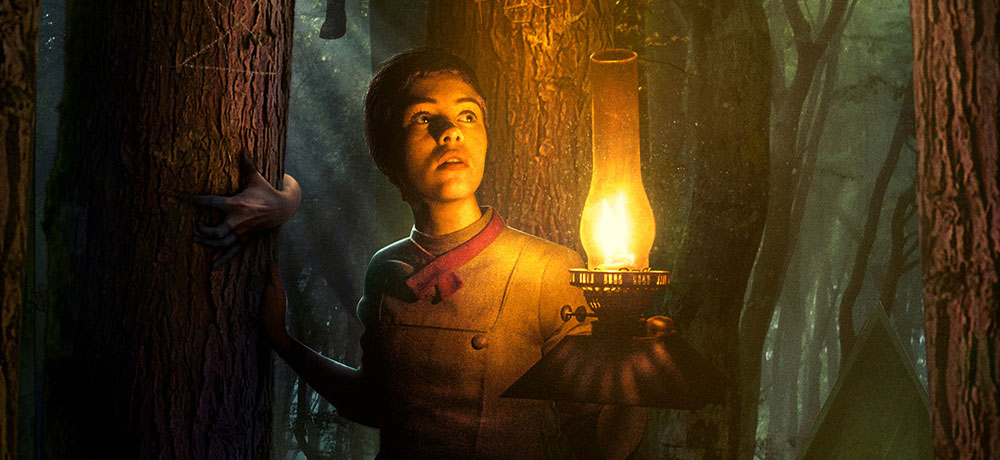 With Gretel & Hansel now cooking up scares on the big screen, Heather Wixson is joined by a very special guest from the new horror film on this episode of Corpse Club!
To celebrate the release of Gretel & Hansel, Heather Wixson is joined by director Osgood Perkins on this special episode of Corpse Club! Listen as Perkins discusses his new take on the classic Brothers Grimm fairy tale, including the film's haunting visuals, the subversive script by Rob Hayes, the story's reflections of how society mistreats women, and the powerful performances by Alice Krige and Sophia Lillis. Perkins also reflects on directing his previous horror films The Blackcoat's Daughter and I Am the Pretty Thing That Lives in the House. So, whether you grew up reading Grimm fairy tales or you're following the trail of bread crumbs for the first time, sit back, relax, and enjoy this special episode of Daily Dead's official podcast!
You can listen to the new episode of Corpse Club right now on iTunes, Google Play, Spotify, iHeartRadio, Stitcher, TuneIn, and SoundCloud.
As a special treat for Daily Dead readers, we have officially launched our Corpse Club website and memberships. Not only can you view past episodes, but you can also sign up to be an official Corpse Club member to enjoy a wide range of rewards, including a shirt and pin that are to die for, access to bonus content, and the ability to suggest an episode topic!
Missed out on our previous episodes? The cemetery gate is always open. Come in (if you dare) and listen now.
[Photo Credit: Above photo by Patrick Redmond / Orion Pictures.]
Our Episode 141 Online Player: