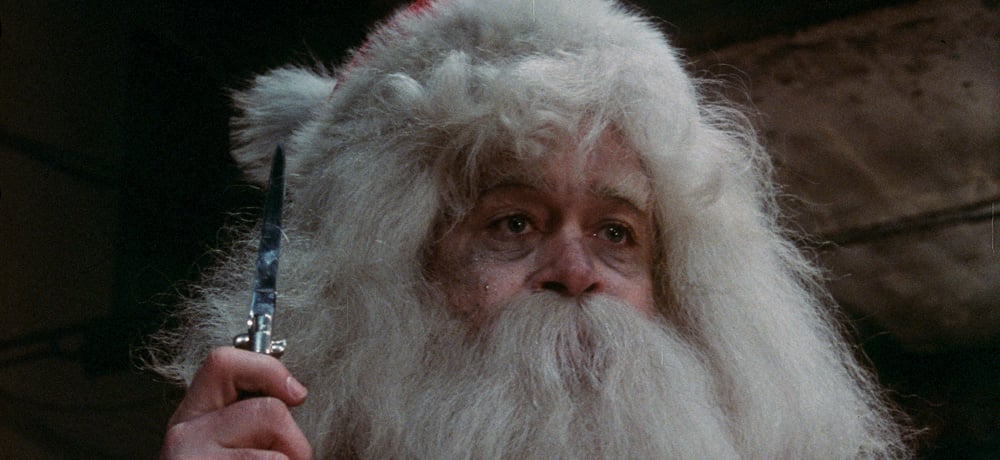 "This Christmas, you better believe in Santa... or he'll slay you."
On this episode of Daily Dead's official podcast, Heather Wixson and Scott Drebit unwrap the holiday horror gifts that keep on giving in Christmas Evil! Listen as the co-hosts discuss the many things that make Lewis Jackson's 1980 seasonal horror film so special, from its festive atmosphere and Christmas-themed kills to its endearing character study of a man (Brandon Maggart) who believes he is Santa... and has more than coal in store for those on his Naughty List!
You can listen to the new episode of Corpse Club right now on iTunes, Google Play, Spotify, iHeartRadio, Stitcher, TuneIn, YouTube, Pandora, and SoundCloud.
If you're looking for more holiday horror goodies under the tree, be sure to check out Scott's Christmas Evil twist on 'Twas the Night Before Christmas in a previous entry of his Drive-In Dust Offs column, and Corpse Club members can exclusively enjoy Scott and Bryan Christopher's previous audio commentary for Christmas Evil!
Looking for more scary good Corpse Club content? Be sure to check out our Corpse Club website and memberships. Not only can you view past episodes, but you can also sign up to be an official Corpse Club member to enjoy a wide range of rewards, including a shirt and pin that are to die for, access to bonus content, and the ability to suggest an episode topic!
Missed out on our previous episodes? Don't despair, our entire backlog is waiting for you on our website!
Our Episode 184 Online Player: