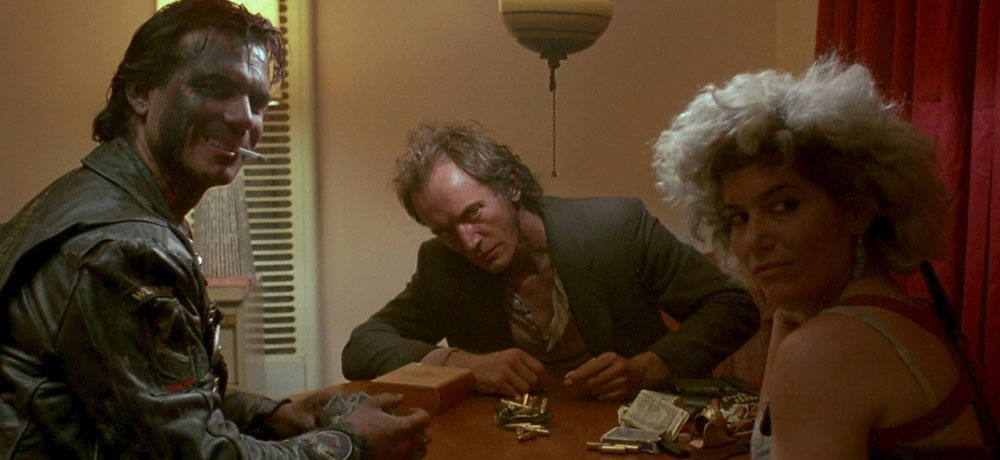 Daily Dead's celebration of Women in Horror Month continues with two very special guests on this episode of the Corpse Club podcast!
Continuing our Women in Horror Month celebration, Heather Wixson is joined by special guests Emily von Seele (horror journalist and co-host of the Dead Ringers podcast) and Stephanie Crawford (horror journalist and co-host of The Screamcast) on this episode of Corpse Club! Listen as Heather, Emily, and Stephanie celebrate influential female horror filmmaking with an in-depth discussion of director/co-writer Kathryn Bigelow's Near Dark, from its Western-style approach to vampires and its scintillating screenplay to its visceral violence, unconventional family, and powerful performances by a cast that includes Jenny Wright, Jenette Goldstein, Lance Henriksen, Bill Paxton, Adrian Pasdar, and Joshua John Miller. So, whether you keep odd hours or you don't mind the sun's rays (and they don't cause you to burst into flames), sit back, relax, and enjoy this special Women in Horror Month episode of Corpse Club!
You can listen to the new episode of Corpse Club right now on iTunes, Google Play, Spotify, iHeartRadio, Stitcher, TuneIn, and SoundCloud.
As a special treat for Daily Dead readers, we have officially launched our Corpse Club website and memberships. Not only can you view past episodes, but you can also sign up to be an official Corpse Club member to enjoy a wide range of rewards, including a shirt and pin that are to die for, access to bonus content, and the ability to suggest an episode topic!
Missed out on our previous episodes? The cemetery gate is always open. Come in (if you dare) and listen now.
Our Episode 143 Online Player: