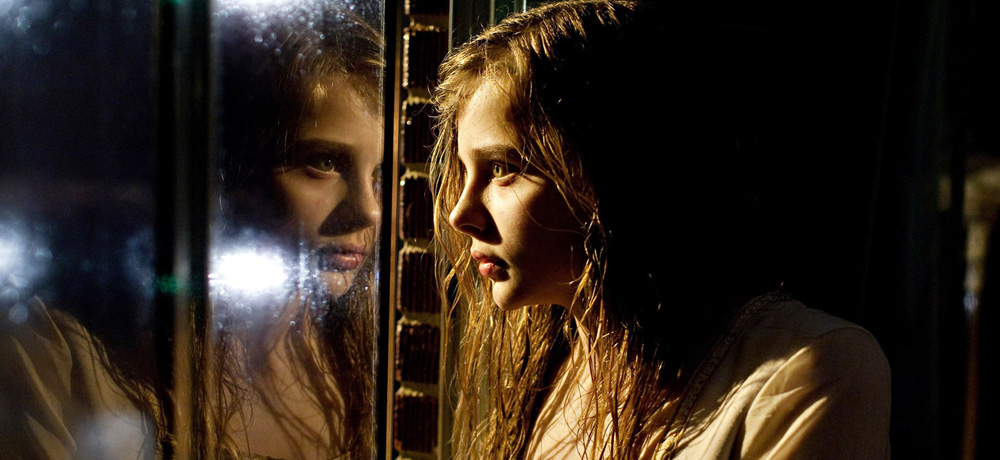 Continuing their retrospective episodes on horror remakes released in 2010 that celebrate their 10th anniversaries this year, Horror BFFs Heather Wixson and Patrick Bromley take a look back at Matt Reeves' reimagining of Tomas Alfredson's Let the Right One In (based on John Ajvide Lindqvist's novel of the same name) on this episode of Daily Dead's official podcast!
Listen as Heather and Patrick have an in-depth discussion on 2010's Let Me In, including its haunting coming-of-age story, its depiction of young love and vampirism, how it compares to Alfredson's Swedish film, and its memorable performances by a talented cast including Kodi Smit-McPhee, Chloë Grace Moretz, Elias Koteas, and Richard Jenkins.
So, whether you've already sunk your teeth into this 2010 remake or you've never experienced its immortal horrors before, sit back, relax, and enjoy a new Horror BFFs episode of Corpse Club!
You can listen to the new episode of Corpse Club right now on iTunes, Google Play, Spotify, iHeartRadio, Stitcher, TuneIn, and SoundCloud.
As a special treat for Daily Dead readers, we have officially launched our Corpse Club website and memberships. Not only can you view past episodes, but you can also sign up to be an official Corpse Club member to enjoy a wide range of rewards, including a shirt and pin that are to die for, access to bonus content, and the ability to suggest an episode topic!
Missed out on our previous episodes? Don't despair, our entire backlog is waiting for you on our website!
Our Episode 166 Online Player: