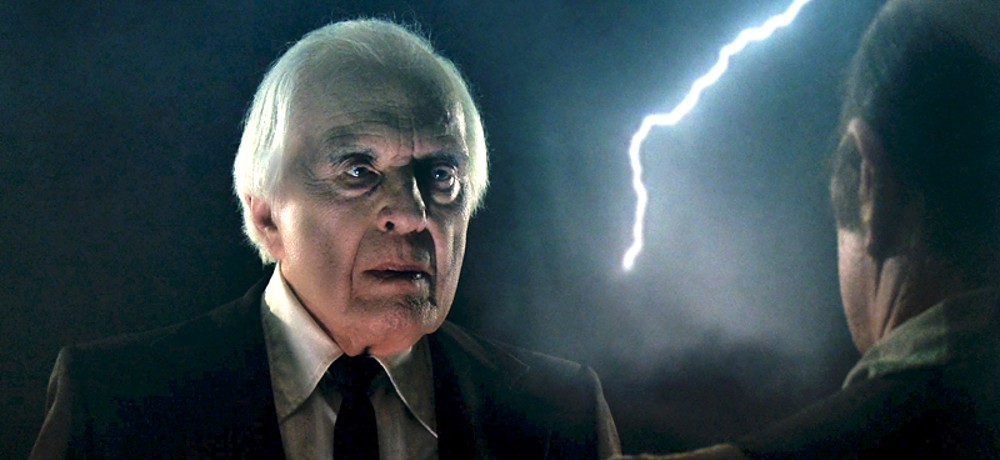 On this episode of Daily Dead's official podcast, Corpse Club co-hosts Bryan Christopher and Scott Drebit complete their retrospective series on the Phantasm movies with a look back at Phantasm: Ravager (2016), directed by David Hartman from a screenplay he co-wrote with Don Coscarelli.
Whether you've seen the entire Phantasm franchise more times than you can remember, or you're experiencing its nightmarish scares for the first time, join Bryan and Scott for this insightful and heartfelt reflection on the fifth and final film in the Phantasm franchise... just be sure to watch out for The Tall Man and his Sentinel Spheres!
You can listen to the new episode of Corpse Club right now on iTunes, Google Play, Spotify, iHeartRadio, Stitcher, TuneIn, YouTube, Pandora, and SoundCloud.
Looking for more scary good Corpse Club content? Be sure to check out our Corpse Club website and memberships. Not only can you view past episodes, but you can also sign up to be an official Corpse Club member to enjoy a wide range of rewards, including a shirt and pin that are to die for, access to bonus content, and the ability to suggest an episode topic!
Missed out on our previous episodes? Don't despair, our entire backlog is waiting for you on our website!
---------
Go HERE to catch up on all of our Indie Horror Month features!
Our Episode 222 Online Player: