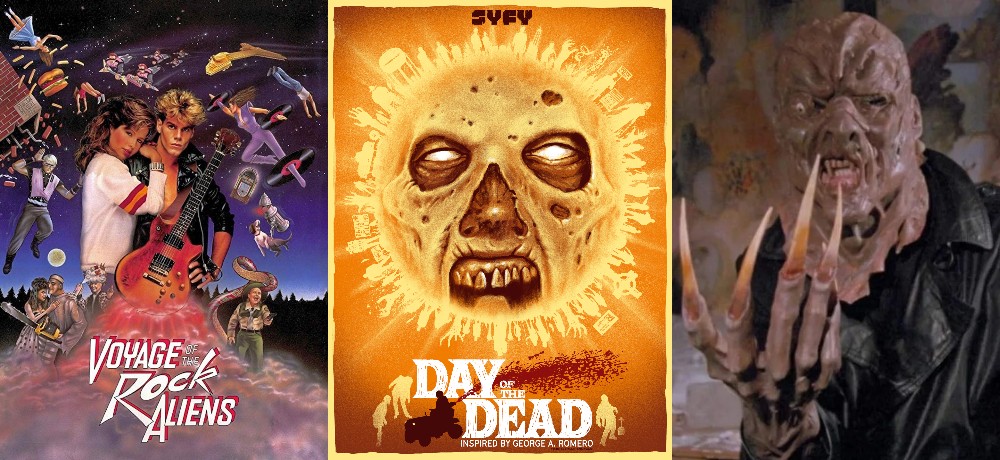 On this episode of Daily Dead's official podcast, co-hosts Tamika Jones, Derek Anderson, and Jonathan James are joined by special guest Bede Jermyn, a film critic and co-host of multiple movie podcasts on The Super Network! Listen as Bede discusses some of his favorite horror and sci-fi viewings on the streaming service Tubi, including Night Killer (1990), Blood Rage (1987), and Voyage of the Rock Aliens (1984). The co-hosts also talk about Texas Chainsaw Massacre (2022), The Woman in the House Across the Street from the Girl in the Window, the St. Patrick's Day-themed horror movie Red Clover, and SYFY's Day of the Dead series (inspired by George A. Romero's movie of the same name).
Be sure to follow Bede Jermyn on Twitter and Letterboxd, and to listen to Bede on Podcasters of Horror, The Tubi Tuesdays Podcast, and other movie podcasts, visit The Super Network and the site's Twitter and Facebook pages!
You can listen to the new episode of Corpse Club right now on iTunes, Google Play, Spotify, iHeartRadio, Stitcher, TuneIn, YouTube, Pandora, and SoundCloud.
Looking for more scary good Corpse Club content? Be sure to check out our Corpse Club website and memberships. Not only can you view past episodes, but you can also sign up to be an official Corpse Club member to enjoy a wide range of rewards, including a shirt and pin that are to die for, access to bonus content, and the ability to suggest an episode topic!
Missed out on our previous episodes? Don't despair, our entire backlog is waiting for you on our website!
Our Episode 240 Online Player: