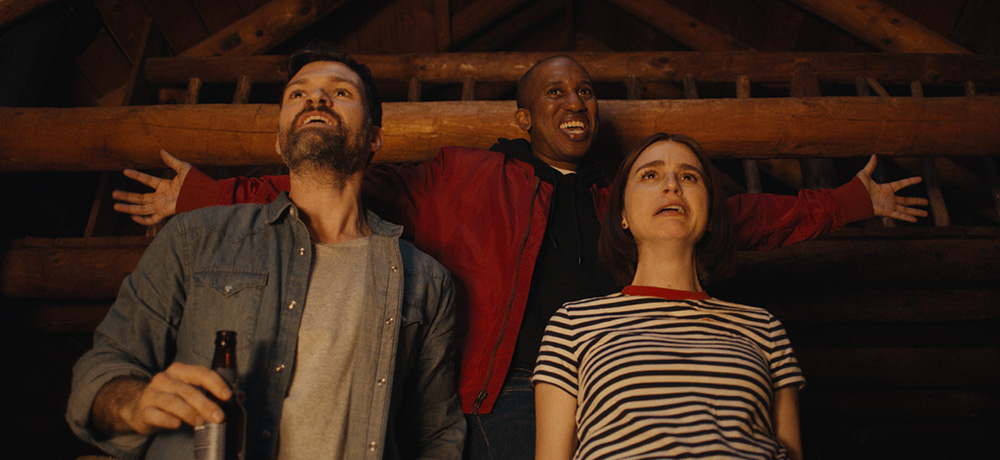 With 2020 nearing its end, Corpse Club co-hosts Scott Drebit, Tamika Jones, Bryan Christopher, Derek Anderson, and Jonathan James gather together online for a virtual Friendsgiving to discuss the people, experiences, and things they're grateful for this past year. From movies and video games to Daily Dead highlights and virtual events, listen as the co-hosts reflect on the past months of the pandemic and give thanks for everything and everyone who has helped them through a historic year that will never be forgotten.
You can listen to the new episode of Corpse Club right now on iTunes, Google Play, Spotify, iHeartRadio, Stitcher, TuneIn, YouTube, Pandora, and SoundCloud.
As a special treat for Daily Dead readers, we have officially launched our Corpse Club website and memberships. Not only can you view past episodes, but you can also sign up to be an official Corpse Club member to enjoy a wide range of rewards, including a shirt and pin that are to die for, access to bonus content, and the ability to suggest an episode topic!
Missed out on our previous episodes? Don't despair, our entire backlog is waiting for you on our website!
Our Episode 181 Online Player: