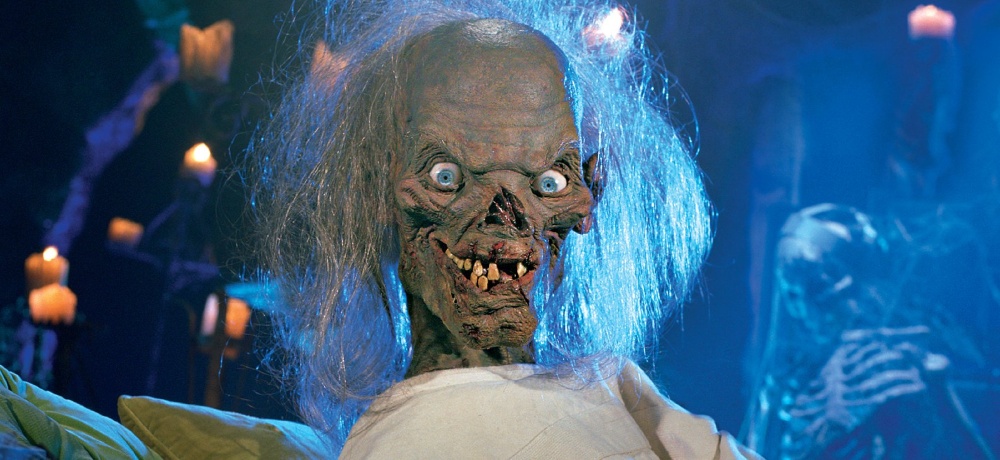 After six successful seasons, the producers of Tales from the Crypt decided to try something not many other shows would dare do—relocate to another country.
This was long before the big money, multi-location productions like Game of Thrones. The horror anthology series was looking to take the Crypt Keeper, and the tales he told, to England.
Up until this point Tales from the Crypt had been filmed predominantly in L.A. Filming there was also one of the draws for Hollywood stars—they didn't need to travel far to be on set, and for a show that prized itself on having star power, this was a crucial advantage. However, this would no longer be the case when production relocated halfway around the world.
The final season of Tales of the Crypt was set and filmed entirely on the other side of the Atlantic. Now, 25 years after the English season premiered on 19th April 1996, we look into the reasons for changing the location, the appeal of filming in England, the challenges of filming in another country, and how the season compares to the US episodes.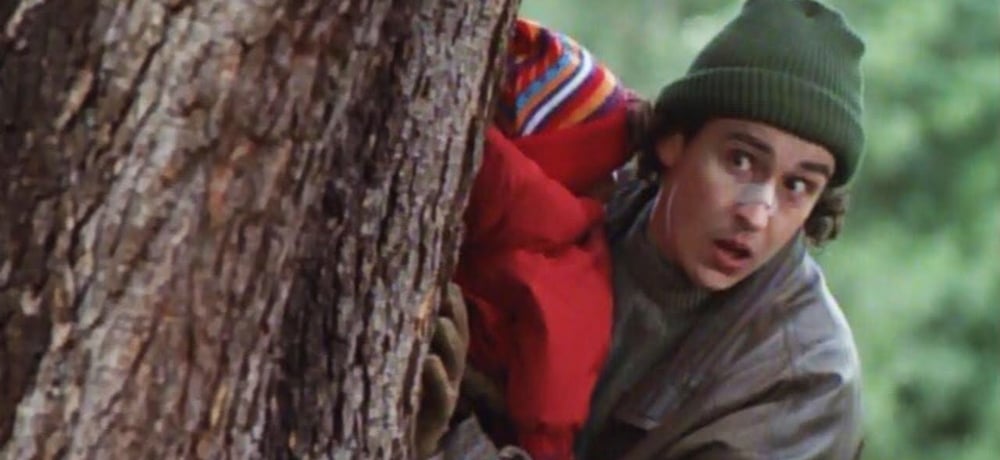 Something Different
"We had been doing Tales for six seasons and we were thinking, 'What could we do that was different?'" says producer Gilbert Adler.
Tales from the Crypt had already started to branch out and do things differently later into the show's run. Death of Some Salesman from the fifth season saw Tim Curry play all three members of a dysfunctional family—the first time an actor played three roles in one episode. The performance(s) also earned him a Primetime Emmy Award nomination. This was followed up a year later with You, Murderer, a story about a murdered businessman who looks like Humphrey Bogart, played by Humphrey Bogart, with help from a carefully chosen stand-in, nearly 40 years after his death.
However, these creative ideas spanned a single episode, what Gilbert Adler had in mind would span an entire season.
"I thought if we went to England it would be great to get all these actors and directors to do Tales from the Crypt." Adler added, "Locations were a big part of it. I could shoot in castles; I couldn't do that in America. We would go to these locations and they had such a history. In America, if something is 200 years old, it's old. In England, if something is 500 years old, it's young."
It wasn't just a different talent pool and historic venues that appealed, it was also the chance to add another dimension and reenergise the show. According to Adler, taking the show to England "felt refreshing" and it would give Tales from the Crypt "a shot in the arm."
It's clear that Adler has a clear affinity with England. His wife is English; the first project he produced was at the Hampstead Theatre Club in London. This was followed by producing the off-Broadway hit, El Grande de Coca-Cola, a comedy about an inept cabaret troupe in Mexico, which he initially saw at the Edinburgh Festival. A young Adler also tried to bring the then relatively unknown theatre production of The Rocky Horror Picture Show from London to New York. Unfortunately, he couldn't strike a deal with Rocky Horror's producer, Michael White.
England seemed to tick all the boxes for the show's relocation, but HBO was concerned about the cost. Up until this point, the show had paid scale for A-list stars such as Joe Pesci, Kirk Douglas, and Demi Moore. However, after long conversations with Adler, HBO was convinced. This was probably helped by the meticulous planning of the show. Each episode throughout the run took five days to film and four of the episodes for the UK series were written before the producers even landed in England.
Everything was set. The Tales from Crypt production took over the historic Ealing Studios in West London for six months.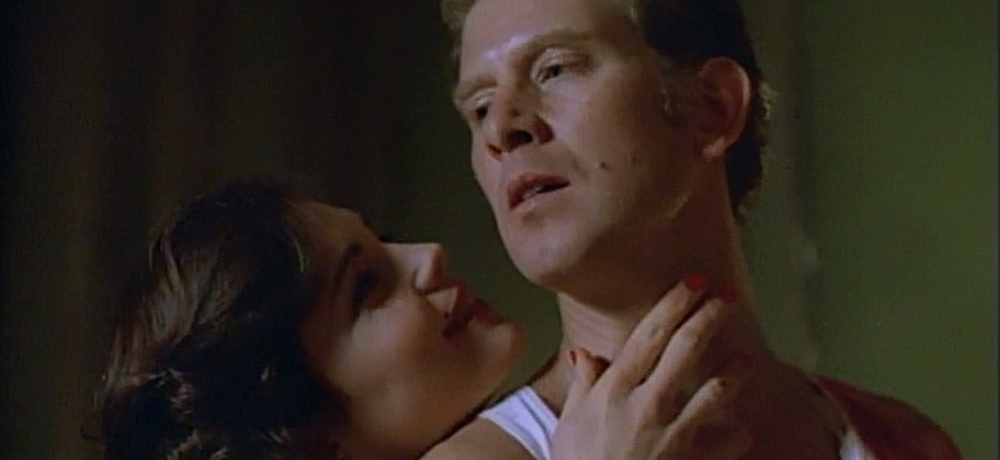 A Taxing Problem
You would have thought convincing HBO to relocate one of their most lucrative shows and setting up production overseas would be the biggest obstacle. However, attracting talent was trickier than originally thought, not because actors and directors weren't interested, but because the spectre of the taxman was scarier than that of the Crypt Keeper.
Director Lewis Gilbert (Shirley Valentine, Educating Rita) was approached about directing an episode. Not only was Lewis Gilbert a fan of the show, but he also lived in Ealing, London—surely he would definitely say "yes" to directing an installment.
Gilbert Adler reminisces about speaking with Lewis over the phone.
G.A.: "I'd like to send a car to pick you up and meet with you at Ealing Studios tomorrow. We can talk about what script you're attracted to."
L.G: "I can't do it."
G.A: "How about the following day?"
L.G: "No, I can't direct here. The tax situation is terrible here. I can't work in England."
Adler summarises: "I thought, 'Holy shit!'"
Unfortunately, Lewis Gilbert wasn't the only person to turn down Tales from the Crypt for tax reasons. Roger Moore was also approached about getting involved. Moore, who was based in Switzerland at the time, was enthusiastic about working on the show, but turned Adler down for the same reason. According to Adler, Moore said, "Oh God. Gil, call me when you get back to L.A. I can't afford to work in England."
"Now I realised that all the great people I wanted to work with would turn me down," Adler reflects, "and they did. It wasn't a good situation."
Although several actors were cast who would go on to find major success—actors such as Daniel Craig, Ewan McGregor and Jane Horrocks—this wasn't the same as established stars.
"Unfortunately," says Adler, "I wasn't able to attract the big stars like I did in America in the same way because of the economics."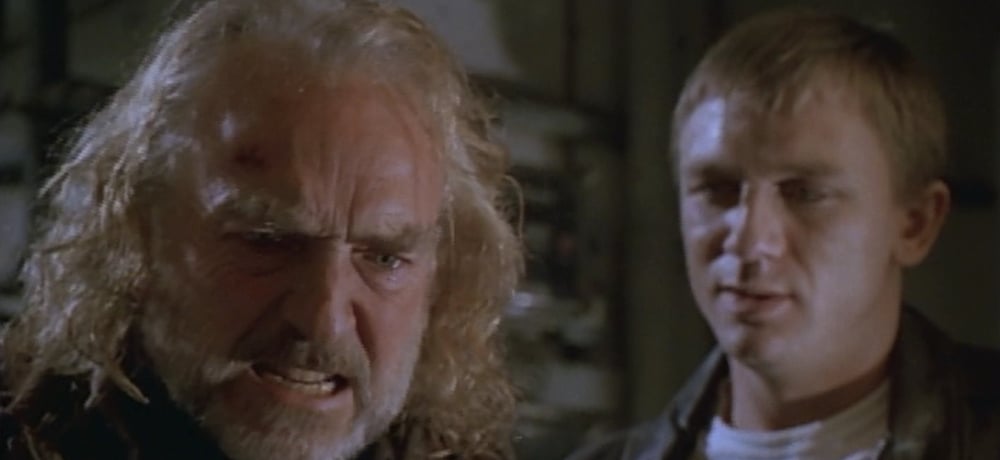 Frights, Camera, Action!
Despite not having A-listers for each episode, the team did manage to secure British stars such as Natasha Richardson, Eddie Izzard, and Bob Hoskins. Kerry Fox was cast soon after the critical success of Shallow Grave, and Future Academy Award nominee Imelda Staunton was added as well as comedian Steve Coogan.
The cast was in place, and so was the rigorous filming schedule. Even though production was in another country, the demanding days didn't change. Pre-production and the filming of 12 episodes took place over a six-month period. Episodes were filmed during the week, and weekends were reserved for rewrites.
To compound issues, Gilbert Adler was completing post-production on the Tales from the Crypt feature Bordello of Blood. Adler recalls how disorientating the time was: "I was spending 10 days in L.A. and 10 days in London, 10 days in L.A. and so on. I didn't know where I was. I kept thinking, 'Had I just landed in England or had I just left England?'"
Locations used included stately houses such as Knebworth House and Wortham Park, as well as Dover Castle. Ealing Studios was also used for much of the production, and this was the scene of one of the challenges for the American producers.
"You have to get to learn the system, which is the tea break in the morning, the tea break in the afternoon, and the lunch hour," Adler remarks. "A lot of people go into the pub at Ealing and have a few. In America, we don't have any liquor on the set, so that took getting used to. But it was really the tea break—we had to stop everything for 15 minutes."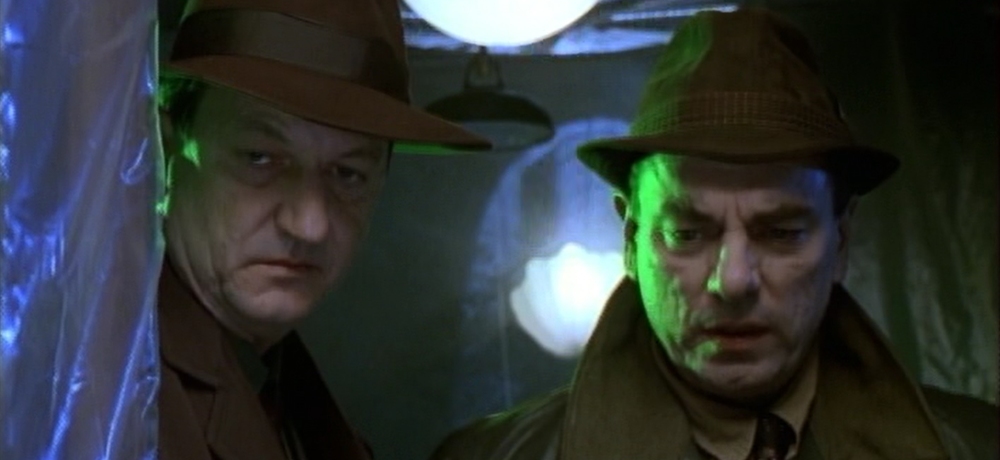 Sticking to the Formula
Even though the cast, location, and everything else in between had changed, the main ethos of the show was still in place, but there were subtle differences. The season blended the key ingredients of the show: sex, gore, and humour, but it had an airier, lighter touch. None of the episodes in the final season had an all-out blood and guts finale that fans had come to expect—no jilted wives rising from the grave, no war photographers having parts of their body fall off, and no con artists being cut in two with a chainsaw.
Up to this point, these gory set pieces had become something of a trademark of the show and really punctuated an episode's finale—not only did a character get what they deserve, but they got it in the most painful and gruesome style. However, in this season, the gore and the mayhem had been replaced with a little more realism—there was more of a grittier streak. Most of the murders, revenge plots, twists, and characters had less of the fantastic and supernatural, and more of the criminal or surreal. There were more gangsters, guns, and affairs, and a little less of the larger-than-life characters and scenarios from previous seasons.
The show still generally stuck to its principles of bad people getting their comeuppance. However, what Tales from the Crypt did so well was add a layer of ambiguity about the characters and their motivations. Sometimes characters exacting their revenge were just as guilty or evil as the people receiving their just desserts. It seemed that the characters marked as being evil were the ones who carried out their heinous acts in front of the viewer. Anyone who killed, schemed, or conned away from the camera were seldom judged in the same manner. Adler remarks, "The only thing we insisted on was that they were morality tales. There was always a bad guy who gets his comeuppance and there's always a twist. That was the basis, but within that framework we wanted to do different things in different ways."
The English season's grittier tone is highlighted perfectly in episodes such as "Horror in the Night," a grimy and surreal gangster story that never lets you settle, and "Confession," which sees a detective forced to pit his wits against a suspect accused of decapitating three women. There's also "The Kidnapper," an underrated tale about a dangerous and delusional loner who goes to extreme lengths to "help" his girlfriend. This episode epitomises much of the final season—there is no element of fantasy or the supernatural about the story, but the ending is tragic. And no one lives happily ever after.
One thing that remains the same is the Crypt Keeper. He is still on hand to offer the prologue and epilogue, although it is a shame not to see him get involved with more English customs. In the first episode, he is unpacking his suitcase and ready to do some 'frightseeing.' In another episode, he can be seen warming up for the 'Wimbletomb tennis tournament,' but there's not much more than that. It would have been great to have seen him as an English police 'bobby,' or even dressed as Henry VIII—he would have such a scream concocting all those puns! This would have had the added benefit of reminding the audience that the English setting was a consistent theme throughout the season.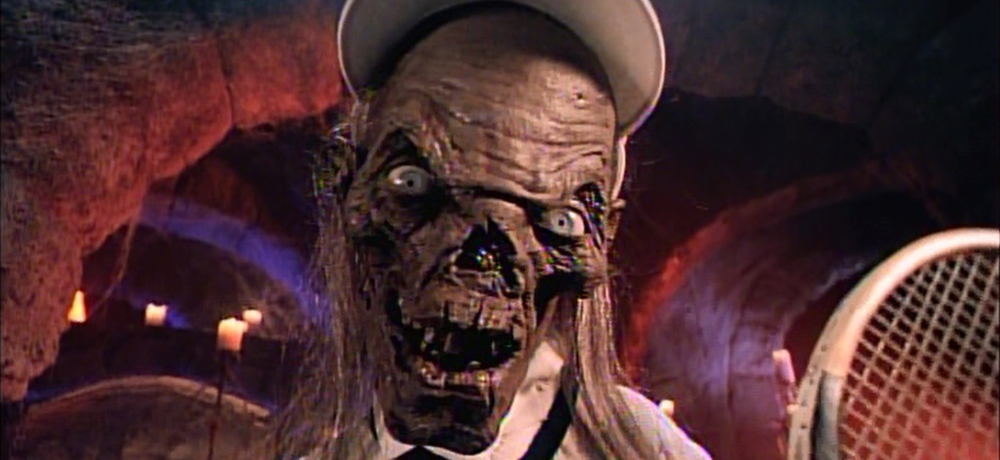 Farewell
This would turn out to be the final series of the live-action Tales from the Crypt. The franchise slowly faded away after this, although there were two more motion picture releases: Bordello of Blood, released later in 1996, and 2002's Ritual, as well as a children's animated series, New Tales from the CryptKeeper. There have been a couple of attempts to revive the series, the most recent of which was made by M. Night Shyamalan for TNT back in 2017. However, TNT decided not to move forward with the reboot. Unfortunately, Tales from the Crypt now appears to be in limbo because of various legal issues, and it's unclear when this will be rectified.
The franchise is still popular 25 years after it finished, and with anthology shows such as Creepshow enjoying much success, surely another season will come at some point. We can only hope that, like the Crypt Keeper, it will rise from the dead once more.
---------
To keep up to date on all of James Doherty's features, visit:
[Image Credit: Several of the above images are from Midnite Reviews.]