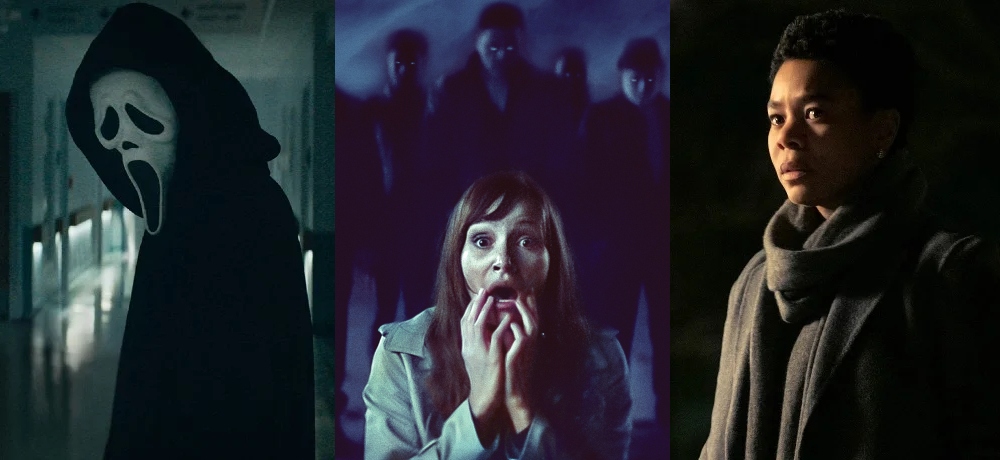 With a brand new month kicking off tomorrow, we're back with a rundown of all the fun horror and sci-fi films headed to VOD and various digital platforms throughout March 2022. For those of you who haven't had a chance to see it in theaters, you'll finally get a chance to check out Scream (2022) as it makes its digital debut tomorrow, and we have a ton of great indie horror headed to both Shudder and ARROW in March as well. Mariama Diallo's Master arrives on Amazon Prime on the 18th after celebrating its world premiere at Sundance back in January, and we also have a few other festival favorites from 2021—Offseason and Ultrasound—hitting digital platforms in March, too.
Check out our full rundown of all the great genre films hitting the small screen throughout March 2022 below. And happy streaming, dear readers!
After the Pandemic (Uncork'd Entertainment) - March 1st
A dark sci-fi thriller set around the Covid-19 pandemic, the film is set in a post-apocalyptic world where a global airborne pandemic has wiped out 90% of the Earth's population and only the young and immune have endured as scavengers. For Ellie and Quinn, the daily challenges to stay alive are compounded when they become hunted by the merciless STALKERS. Their perilous journey culminates with a sacrifice, death, and redemption.
Doomsday (The Horror Collective) - March 1st
Doomsday follows the daily lives of the residents of a millennial cult, where youthful idealism evolves into deadly extremism and documents the eerie final months leading up to a horrific Jim Jones-style massacre.
Hell is Empty (1091 Pictures) - March 1st
A self-styled messiah initiates a teenage runaway into his cult of sister-wives, upsetting the delicate balance of their community fixated on sin and salvation. As the family descends into violence, two of the women plot a daring escape.
The Last Mark (Epic Pictures) - March 1st
A self-loathing and aging hitman, Keele is tasked to kill a witness who can link him and his psychotic partner, Palmer, to a recent murder. This routine execution falls apart as Keele struggles with pulling off his task due to a crisis of conscience. He quickly discovers that his new mark, Peyton, is the most difficult target of his career.
The Long Walk (Yellow Veil Pictures) - March 1st
An old scavenger living on the fringes of a near-future society exploits a ghostly companion's ability to traverse time, hoping to prevent his mother's suffering from a terminal illness.
Scream (2022) (Paramount Home Entertainment) - March 1st
When a new killer resurrects the Ghostface mask, only the original survivors Sidney Prescott (Neve Campbell), former sheriff Dewey Riley (David Arquette), and reporter Gale Weathers (Courteney Cox) can stop the kill count when everyone is a suspect.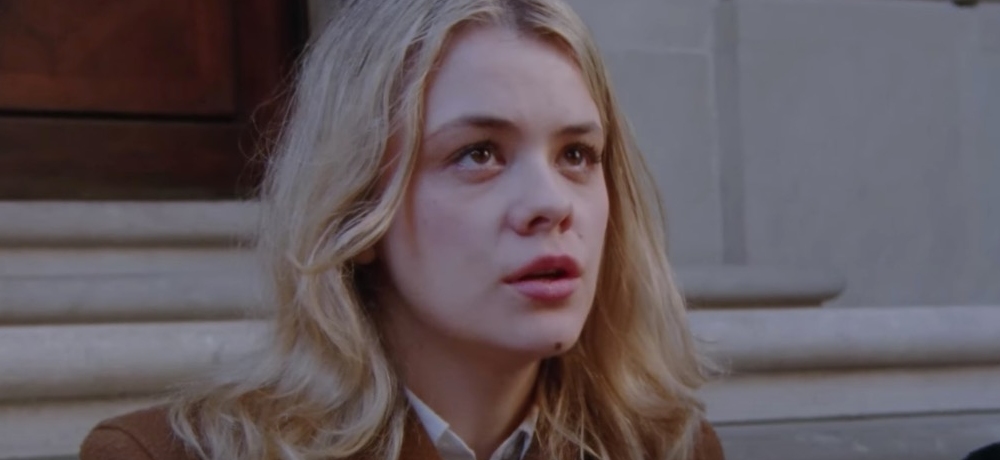 The Scary of Sixty-First (Shudder) - Exclusively on Shudder March 3rd
Two roommates' lives are upended after finding out that their new Manhattan apartment harbors a dark secret. 
The Changed (Quiver) - March 4th
Something has taken possession of the hearts and minds of the populace. Kim (Clare Foley), Mac (Jason Alan Smith), and Jane (Carlee Avers) try to convince themselves it's paranoia, but before long the city is besieged by the changed. By the time they realize an alien intelligence has merged with their neighbor, Bill (Tony Todd), a horde of changed is amassing outside their suburban home.
Fresh (Searchlight Pictures) - Exclusively on Hulu March 4th
Tired of scrolling through countless apps and sitting through a string of bad dates, a disillusioned Noa (Daisy Edgar-Jones) is caught off guard by the refreshingly straightforward Steve (Sebastian Stan) during her late-night grocery run. Not expecting to find love in the produce aisle, Noa falls hard for the charms of her attractive new suitor, much to the surprise of her skeptical best friend Mollie (Jojo T. Gibbs). Steve sweeps Noa off her feet and takes her on a weekend getaway, but Noa soon discovers that Steve has been hiding troubling appetites, and her dream weekend quickly turns into a nightmare.
Nightride (Brainstorm Media) - March 4th
NIGHTRIDE is a wry real-time one-shot thriller set on the midnight streets of Belfast. It places us in the driver's seat with small-time dealer Budge as he tries to pull one last deal with cash borrowed from a dangerous loan shark. When the handover goes catastrophically wrong, Budge finds himself in a race against time to find his missing product and get a new buyer before the loan shark tracks him down
Take Back the Night (Dark Sky Films) - March 4t
Finding herself the victim of a violent monster attack, Jane launches a vigilante campaign to hunt the beast that tried to kill her. Jane's efforts intensify, but her troubling history of drug use and mental illness bubbles to the surface causing her family, community, and authorities to question the authenticity of her account. Suddenly alone in her fight, Jane starts to doubt her own memory of the attack…to doubt if Monster exists at all.
Heckle (Uncork'd Entertainment) - March 8th
HECKLE tells a story of a famous stand-up comedian that encounters a seemingly insane heckler, who starts stalking him obsessively. Then, his friends start ending up dead! This takes heckling to a whole new level.
The Seed (Shudder) - Exclusively on Shudder March 10th
This horror comedy centers on Deidre (Lucy Martin), Heather (Sophie Vavasseur) and Charlotte (Chelsea Edge), lifelong friends finally getting some time away together, using an upcoming meteor shower to gather more followers for their social media channels. But what starts out as a girls' getaway in the Mojave Desert descends into a battle for survival with the arrival of an alien force whose air of mystery soon proves to be alluring and irresistible to them.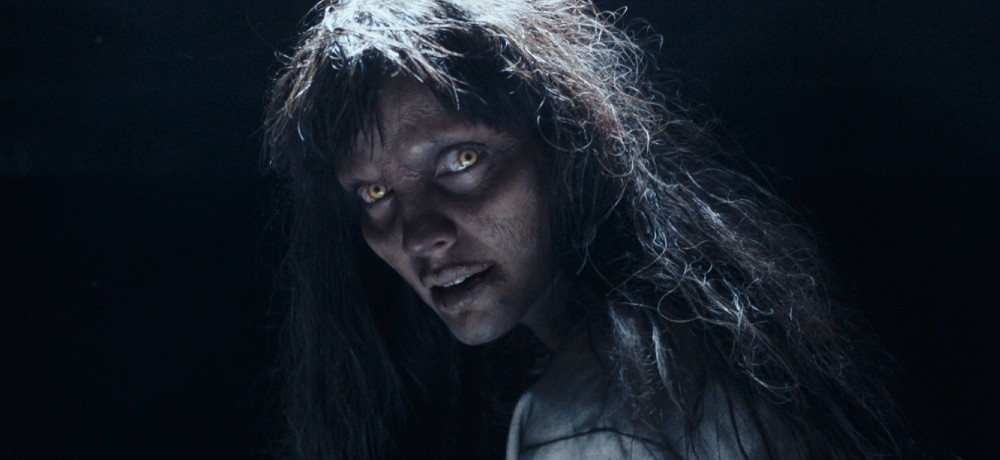 The Exorcism of God (Saban Films) - March 11th
Peter Williams, an American priest working in Mexico, is considered a saint by many local parishioners. However, due to a botched exorcism, he carries a dark secret that's eating him alive until he gets an opportunity to face his own demon one final time.
Knocking (ARROW) - Exclusively on ARROW March 11th
After suffering a traumatic incident, Molly moves into a new apartment to begin her path to recovery, but it's not long after her arrival that a series of persistent knocks and screams begin to wake her up at night. Molly's new life begins to unravel as the screams intensify and no one else in the building believes or is willing to help her.
Offseason (RLJE Films) - March 11th
Upon receiving a mysterious letter that her mother's grave site has been vandalized, Marie quickly returns to the isolated offshore island where her late mother is buried. When she arrives, she discovers that the island is closing for the offseason with the bridges raised until Spring, leaving her stranded. One strange interaction with the local townspeople after another, Marie soon realizes that something is not quite right in this small town. She must unveil the mystery behind her mother's troubled past in order to make it out alive.
Outsiders (Vertical Entertainment) - March 11th
When high school student Jaylen Brown finds himself under suspicion after his classmate disappears during a party, prejudice quickly begins to boil to the surface of his small southern town as all fingers point toward him. Working against the clock to clear his own name, he begins to unravel a massive web of secrets that all point to otherworldly forces at play.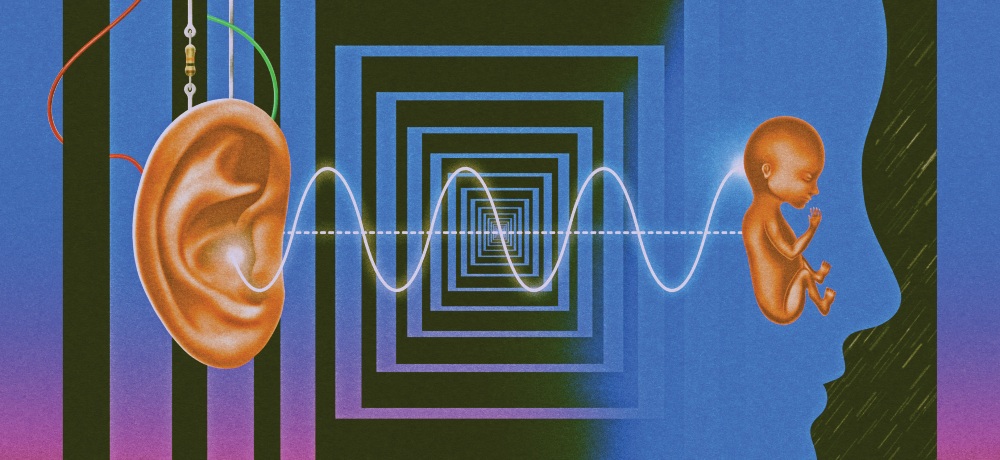 Ultrasound (Magnet Releasing) - March 11th
Driving home late at night during a heavy rainstorm, Glen experiences car trouble. Near where his car gets stuck, he spots a house, knocks on the door and is greeted by an oddly friendly middle-aged man, Arthur, and his younger wife, Cyndi. The strange couple pours him a drink, and then more drinks, followed by an unexpected offer that Glen can't refuse. Elsewhere, a young woman, Katie, is feeling emotionally weighed down by a secret romantic arrangement that feels like a textbook case of gaslighting. And at the same time, in a nondescript research facility, medical professional Shannon begins questioning her role in a bizarre experiment, fearing that she's doing more harm than good.
Mother Schmuckers (Dark Star Pictures) - March 15th
Issachar and Zabulon, two brothers in their twenties, are supremely stupid and never bored, as madness is part of their daily lives. When they lose their mother's beloved dog, they have 24 hours to find it - or she will kick them out.
The Bunker Game (Shudder) - Exclusively on Shudder March 17th
An actress in a Live Action Role Playing Game where the participants play the survivors of an atomic war sealed in an underground bunker finds herself trapped inside with other staff. As they begin to die in mysterious ways, the group realizes that someone or something paranormal is playing a twisted game with them—which quickly plunges into a terrifying fight for survival. 
Master (Amazon Studios) - Exclusively on Amazon Prime March 18th
In writer-director Mariama Diallo's debut feature, Master, three women strive to find their place at a prestigious New England university whose frosty elitism may disguise something more sinister. Professor Gail Bishop (Regina Hall) has recently been promoted to "Master" of a residence hall, the first time at storied Ancaster College that a Black woman has held the post. Determined to breathe new life into a centuries-old tradition, Gail soon finds herself wrapped up in the trials and tribulations of Jasmine Moore (Zoe Renee), an energetic and optimistic Black freshman. Jasmine's time at Ancaster hits a snag early on when she's assigned a dorm room that is rumored to be haunted. Things get worse when Jasmine clashes in the classroom with Liv Beckman (Amber Gray), a professor in the middle of her own racially charged tenure review. As Gail tries to maintain order and fulfill the duties of a Master, the cracks begin to show in Ancaster's once-immaculate facade. After a career spent fighting to make it into Ancaster's inner circle, Gail is confronted with the horrifying prospect of what lies beneath, her question ultimately becoming not whether the school is haunted, but by whom.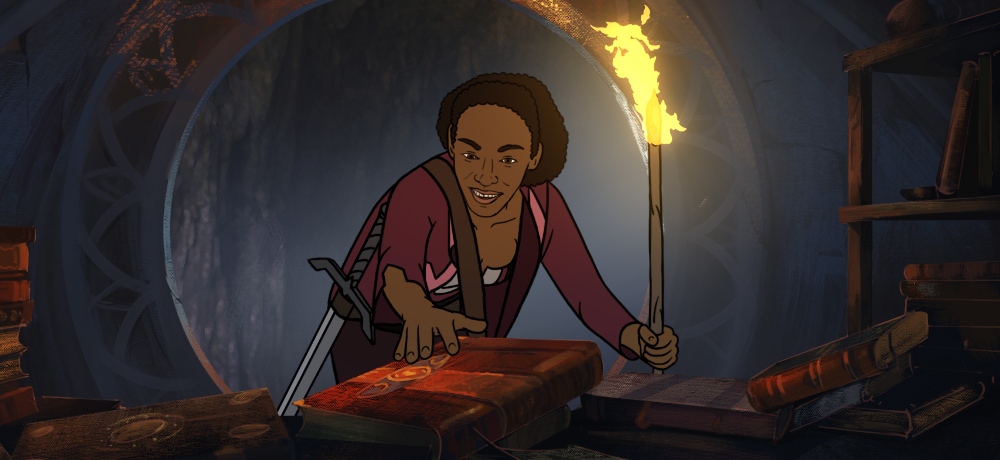 The Spine of Night (Shudder) - Exclusively on Shudder March 24th
In THE SPINE OF NIGHT, an ultra-violent fantasy epic, ancient dark magic falls into sinister hands and unleashes ages of suffering onto mankind. A group of heroes from different eras and cultures must band together in order to defeat it at all costs.
Night's End (Shudder) - Exclusively on Shudder March 31st
In Night's End, an anxious shut-in unwittingly moves into a haunted apartment and hires a mysterious stranger to perform an exorcism which takes a horrific turn. Starring Geno Walker, Felonious Munk, Kate Arrington, and Michael Shannon.