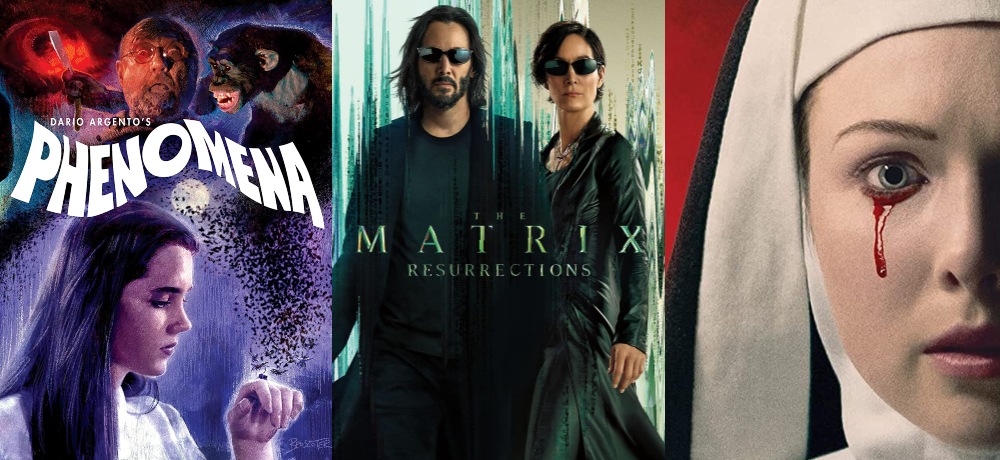 Hello, dear readers! We're back with a brand-new batch of horror and sci-fi home media releases that will be out this Tuesday. One of my favorite films of 2021, Lana Wachowski's The Matrix Resurrections is being released on various formats this week, and two other great 2021 releases—Agnes and Silent—are headed to both Blu-ray and DVD as well. Dario Argento's Phenomena is getting the 4K treatment courtesy of the fine fiends over at Synapse Films, and Full Moon is showing some love to a pair of cult films—Island of the Fishmen and Mansion of the Doomed—that fans will undoubtedly want to check out.
Other genre home media releases for March 8th include Monster From Green Hell: Special Edition, 13 Fanboy, The Legend of La Llorona, Video Psycho, Night of Doom, and the final season of The Walking Dead: World Beyond. 
Agnes (Magnet Releasing, Blu-ray & DVD)
Inside a quaint convent, young Sister Agnes explodes with an outburst of rage and blasphemy, causing the church to send veteran priest Father Donaghue and a younger priest-on-the-rise, Benjamin, to investigate the incident as a potential demonic possession.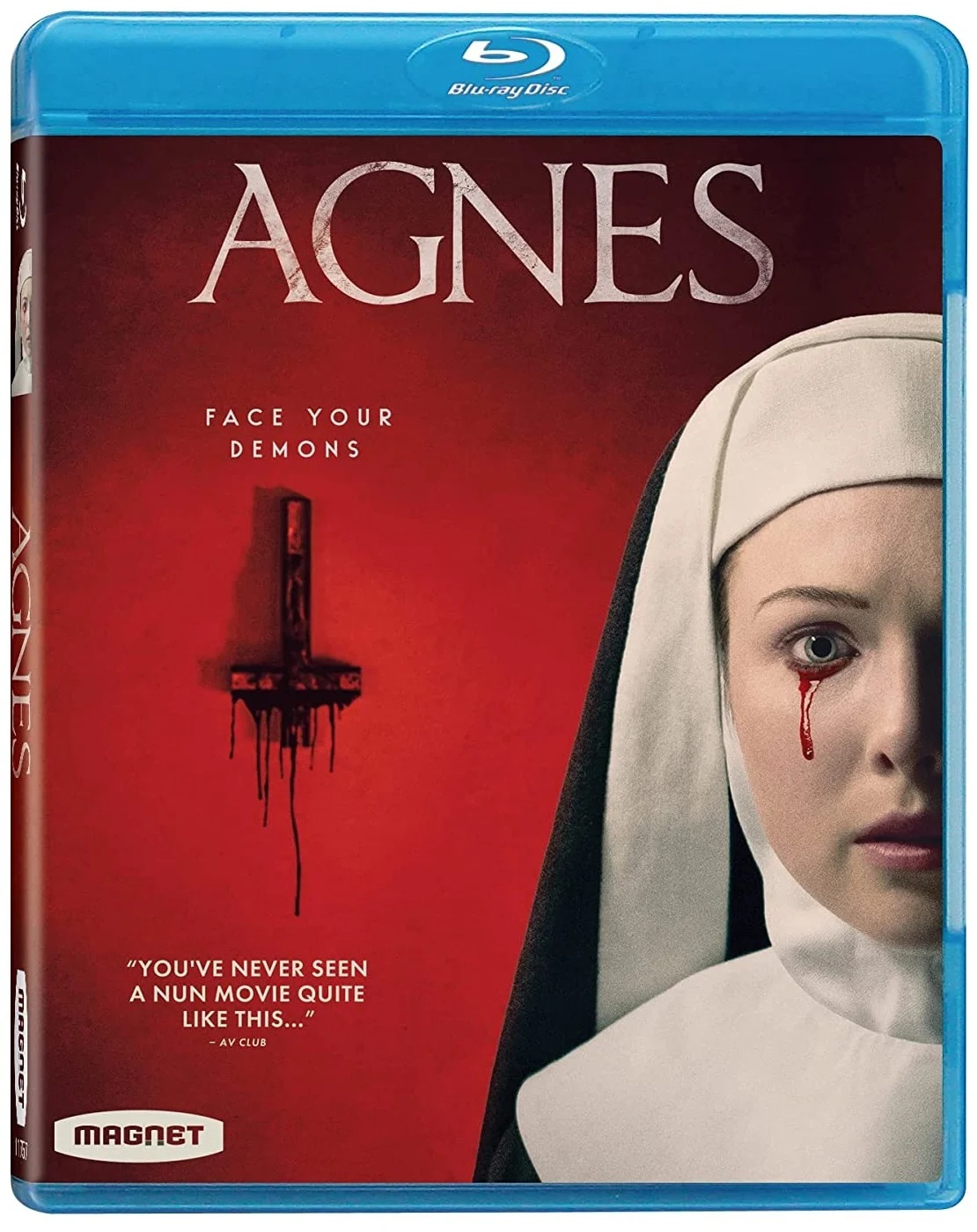 Island of the Fishmen (Full Moon Pictures, Blu-ray & DVD)
Taking its narrative cues from H.G. Wells' classic tale of mad science and jungle madness THE ISLAND OF DR. MOREAU and H.P. Lovecraft's THE SHADOW OVER INNSMOUTH, director Sergio (TORSO) Martino's delirious and bizarre ISLAND OF THE FISHMEN (aka L'isola degli uomini pesce) is an Italian genre film like no other. After surviving two harrowing nautical disasters, Lieutenant Claude de Ross washes up on a remote, uncharted tropical island along with a gaggle of similarly stranded escaped convicts. Soon, the cursed castaways are attacked by gruesome, slimy, scaly monsters and, after many of them meet their grisly ends, the rest - including the fortunate de Ross - are rescued by the cruel Rackham who immediately whisks them away to the jungle lair of Professor Ernest Marvin. Marvin, a disgraced American biologist, has tampered with genetics to create an army of fishmen, the very same creatures that attacked de Ross. Professor Marvin controls the creatures and has been using them to plunder a submerged city of gold that he believes to be the lost city of Atlantis. But the natives are restless and the fishmen are slowly, surely beginning to hatch their own plans. Will de Ross - along with the professor's comely daughter - find a way to escape the island before it's too late?
Starring iconic actors Joseph Cotton (CITIZEN KANE), Richard Johnson (THE HAUNTING, ZOMBIE) and comely Bond girl Barbara Bach (THE SPY WHO LOVED ME), ISLAND OF THE FISHMEN was originally released twice to American theaters in the early '80s via Roger Corman's New World pictures, first as SOMETHING WAITS IN THE DARK and later, in a radically altered version under the notorious and misleading title SCREAMERS. But Martino's magnum opus has rarely been seen on these shores the way in which he intended. Full Moon is thrilled to be presenting ISLAND OF THE FISHMEN here for the first time in North America in its completely uncut original form, gorgeously remastered in HD from the original 35mm negative.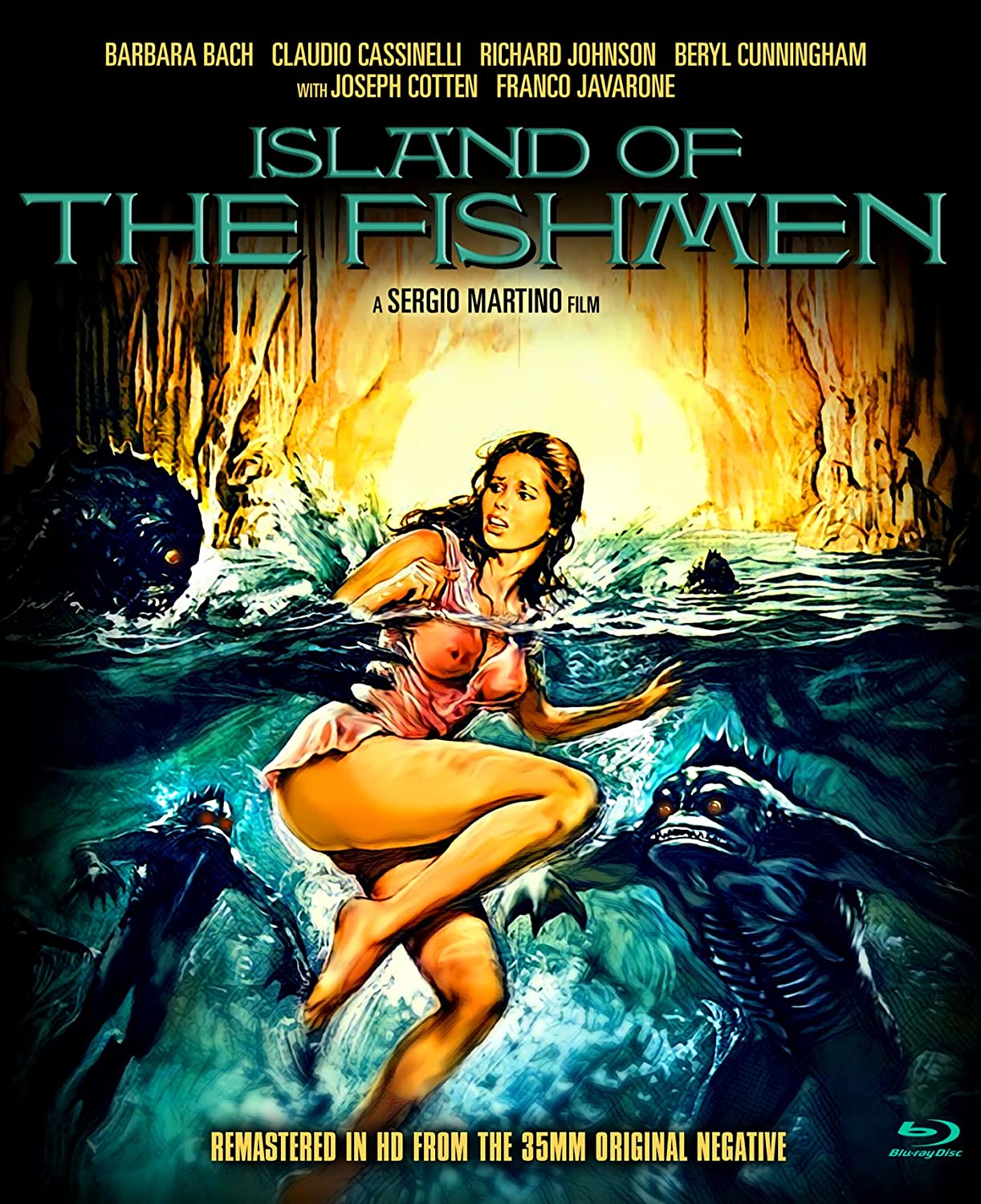 Mansion of the Doomed (Full Moon Pictures, Blu-ray & DVD)
Screaming out of 1976, Charles Band's MANSION OF THE DOOMED stands as one of the most lurid and unsettling exploitation films of all time, presented here for the first time uncut, restored and remastered in HD from the original 35mm negative! Richard Basehart (BEING THERE, TVs VOYAGE TO THE BOTTOM OF THE SEA) stars as the maniacal Dr. Leonard Chaney, a brilliant surgeon who compulsively kidnaps people and rips out their eyeball, dumping their bleeding bodies into a filthy basement cage. His master plan? To use these ill-gotten orbs and transplant them into the skull of his daughter, who herself was blinded in a tragic accident years before. 
Taking its cues from Georges Franju's notorious 1960 French shocker EYES WITHOUT A FACE but careening off in wild, gruesome new directions, MANSION OF THE DOOMED (aka THE EYES OF DR. CHANEY and HOUSE OF BLOOD) is producer and Full Moon founder Band's first horror film (and is listed as #1 in the Full Moon catalog) and also features an early co-starring role from future genre icon Lance Henriksen (ALIENS) as well as a memorable performance from Hollywood legend Gloria Grahame (OKLAHOMA!, BLOOD AND LACE) as Chaney's complicit nurse. Full Moon is thrilled to be bringing this masterpiece of shock back, better than it has ever looked before.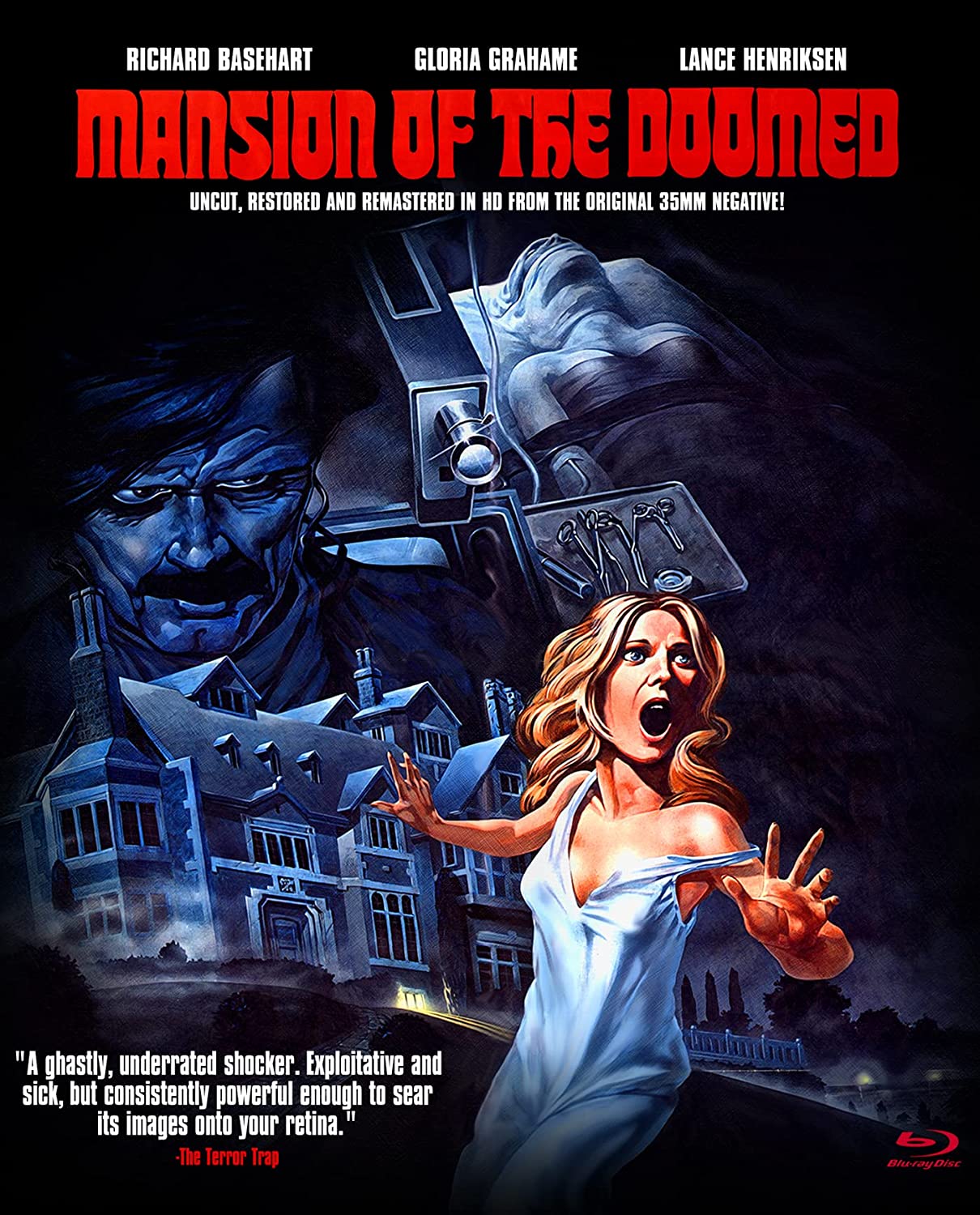 The Matrix Resurrections (Warner Bros. Home Entertainment, 4K Ultra HD/Blu-ray/Digital, Blu-ray/Digital & DVD/Digital)
From visionary filmmaker Lana Wachowski comes The Matrix Resurrections, the long-awaited next chapter in the groundbreaking franchise that redefined a genre. The new film reunites original stars Keanu Reeves and Carrie-Anne Moss in the iconic roles they made famous: Neo and Trinity.
Return to a world of two realities: one, everyday life; the other, what lies behind it. To find out if his reality is a physical or mental construct, to truly know himself, Mr. Anderson will have to choose to follow the white rabbit once more. And if Thomas…Neo…has learned anything, it's that choice, while an illusion, is still the only way out of – or into – the Matrix. Of course, Neo already knows what he has to do. But what he doesn't yet know is the Matrix is stronger, more secure and more dangerous than ever before. Déjà vu.
SPECIAL FEATURES:
No One Can Be Told What the Matrix Is
Neo x Trinity: Return to The Matrix
Allies + Adversaries: The Matrix Remixed
The Matrix Reactions: Echo Opening, Deus Machina, Welcome to IØ, Morpheus vs. Neo, Exiles Fight, Neo vs. Smith, Bullet Time Redux, The San Fran Chase, The San Fran Jump
Monster From Green Hell: Special Edition (Film Detective, Blu-ray)
From the era of giant bugs and atomic testing comes this low-budget howler about mutant wasps. When scientists try to understand the effects of radiation on earth creatures, the result brings them to an area of Africa known as "Green Hell," where wasps have mutated into monsters! Jim Davis, who would someday star in the TV series Dallas, plays Dr. Quent Brady, the scientist who starts the whole mess. The film also stars Vladimir Sokoloff (The Life of Emile Zola, Mission to Moscow) as the skeptical Dr. Lorentz, and Joel Fluellen (Raisin in the Sun), as Arobi, who warns Brady to beware of the African location. The locals don't call it "Green Hell" for nothing! Co-written by Louis Vittes, who gave us the classic, I Married a Monster From Outer Space.
SPECIAL FEATURES:
Original essay in full-color booklet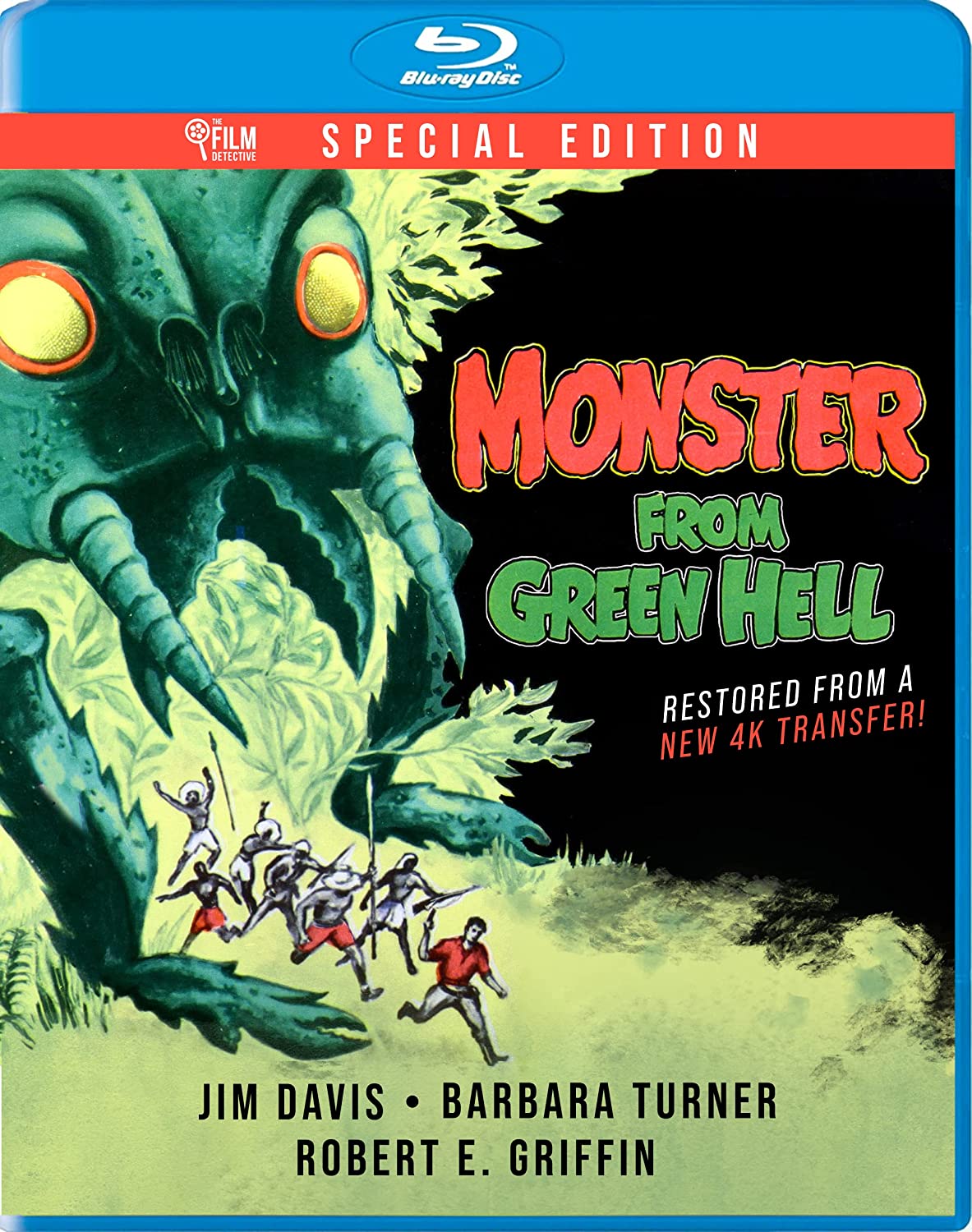 Phenomena 4K (Synapse Films, 4K Ultra HD)
The young Jennifer Corvino, played by Oscar-winning actress Jennifer Connelly (Labyrinth, Top Gun: Maverick), is sent to a private Swiss academy for girls where a vicious killer is on the loose. Jennifer has the unique ability to telepathically communicate with insects and an entomologist, Dr. John McGregor (Donald Pleasence, Halloween, Escape from New York), enlists her help in locating the murderer. As the mystery unfolds, they find themselves in a bizarre murder plot with maggots, telepathic insects and a razor-wielding chimpanzee! Can Jennifer uncover the killer's identity before becoming a victim herself?
Phenomena features a fantastic soundtrack from progressive-rock gods Goblin, British heavy metal masters Motörhead, Iron Maiden, Andi Sex Gang, Bill Wyman and Simon Boswell. Dalila Di Lazarro (Andy Warhol's Frankenstein), Daria Nicolodi (Tenebrae), Patrick Bauchau (Clear and Present Danger) and Fiore Argento (Demons) also star in this truly unique, gory and unsettling thriller.
4K ULTRA HD BLU-RAY LIMITED EDITION CONTENTS:
New 4K restorations of all three versions of Phenomena, including the original Italian version (116 mins.), the International cut (110 mins.), and the U.S. ''Creepers'' cut (83 mins.)
4K (2160p) UHD Blu-ray™ presentations in Dolby Vision (HDR10 compatible)
Limited edition slipcase packaging designed by artist Wes Benscoter
Reversible sleeve artwork
Illustrated collector's booklet featuring liner notes from Mikel J. Koven, Rachael Nisbet and Leonard Jacobs
Fold-out double-sided poster
Postcard-sized lobby card reproduction artcards
DISC ONE - 4KULTRA HD - ITALIAN VERSION:
Lossless Italian DTS-HD Master Audio 5.1 and PCM 2.0 stereo soundtracks, derived from the original 4-Channel Dolby Stereo elements

Lossless ''hybrid'' English/Italian DTS-HD Master Audio 5.1 soundtrack

English subtitles for the Italian soundtrack

Optional English subtitles for the deaf and hard of hearing for the hybrid soundtrack

Audio commentary by Troy Howarth, author of Murder by Design: The Unsane Cinema of Dario Argento

Of Flies and Maggots, a feature length 2017 documentary produced for Arrow Films, including interviews with co-writer/producer/director Dario Argento, cast, crew and more!

Original Italian and international theatrical trailers

''Jennifer'' music video, directed by Dario Argento

Japanese pressbook gallery
DISC TWO – 4K ULTRA HD – INTERNATIONAL AND CREEPERS VERSIONS:
Lossless English DTS-HD Master Audio 5.1 and PCM 2.0 stereo soundtracks on the international version, derived from the original 4-Channel Dolby Stereo elements
Lossless English DTS-HD Master Audio soundtracks on Creepers, mastered from the original three-track DME magnetic mix and presented in two variants: 1.0 mono and an alternate 2.0 stereo music mix
Optional English subtitles for the deaf and hard of hearing
Audio commentary on the international version by Argento scholar and author Derek Botelho and film historian, journalist and radio/television commentator David Del Valle
The Three Sarcophagi, a visual essay by Arrow producer Michael Mackenzie comparing the different cuts of Phenomena
Rare alternate 2.0 stereo mix on the international version, featuring different sound effects and music cues
''Creepers'' US trailer & radio spots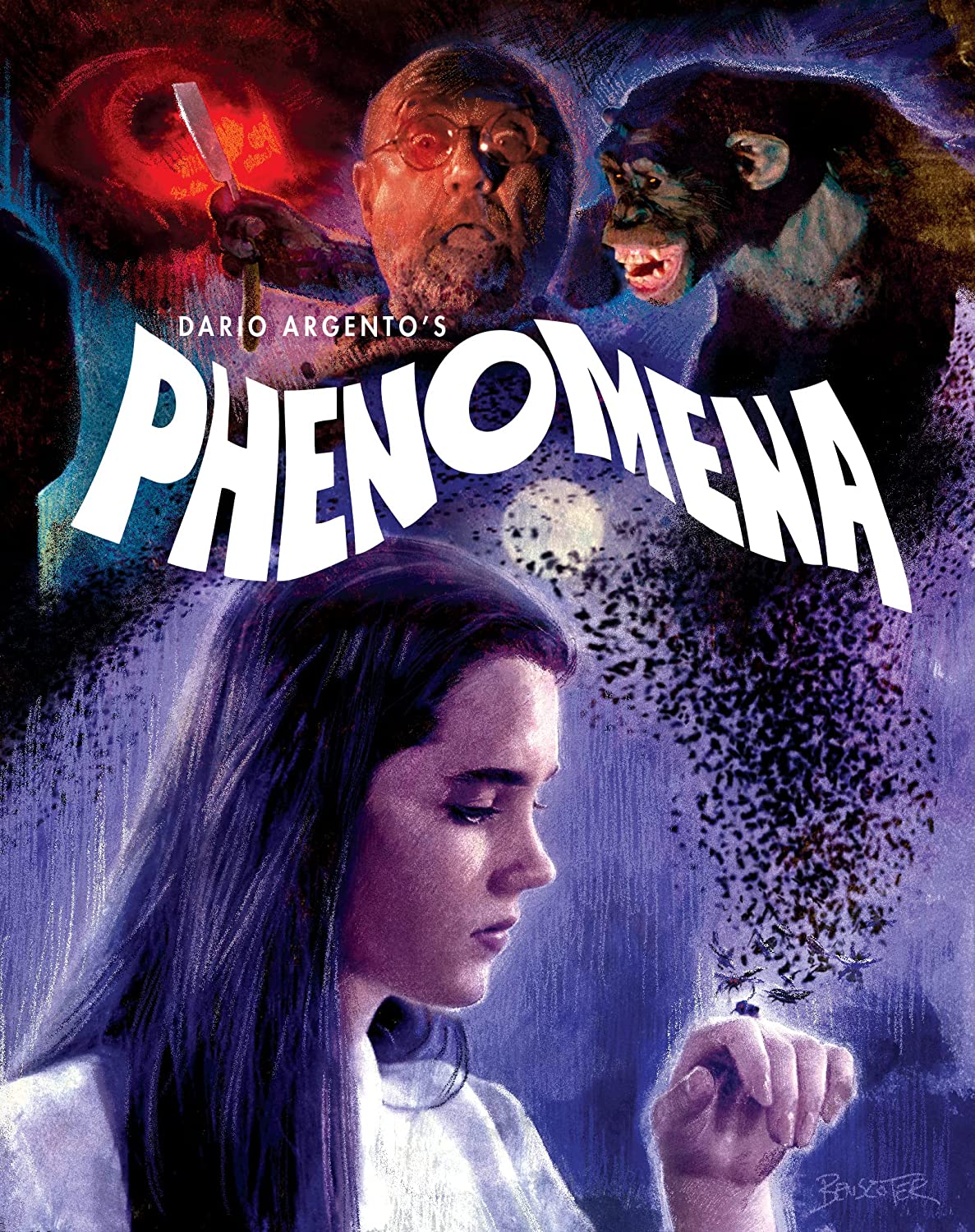 Silent Night (RLJE Films, Blu-ray & DVD)
In SILENT NIGHT, Nell and Simon have invited their closest friends to join their family for Christmas dinner at their idyllic home in the English countryside. As the group comes together, it feels like old times – but behind all of the laughter and merriment, something is not quite right. The world outside is facing impending doom, and no amount of gifts, games or Prosecco can make mankind's imminent destruction go away. Surviving the holidays just got a lot more complicated.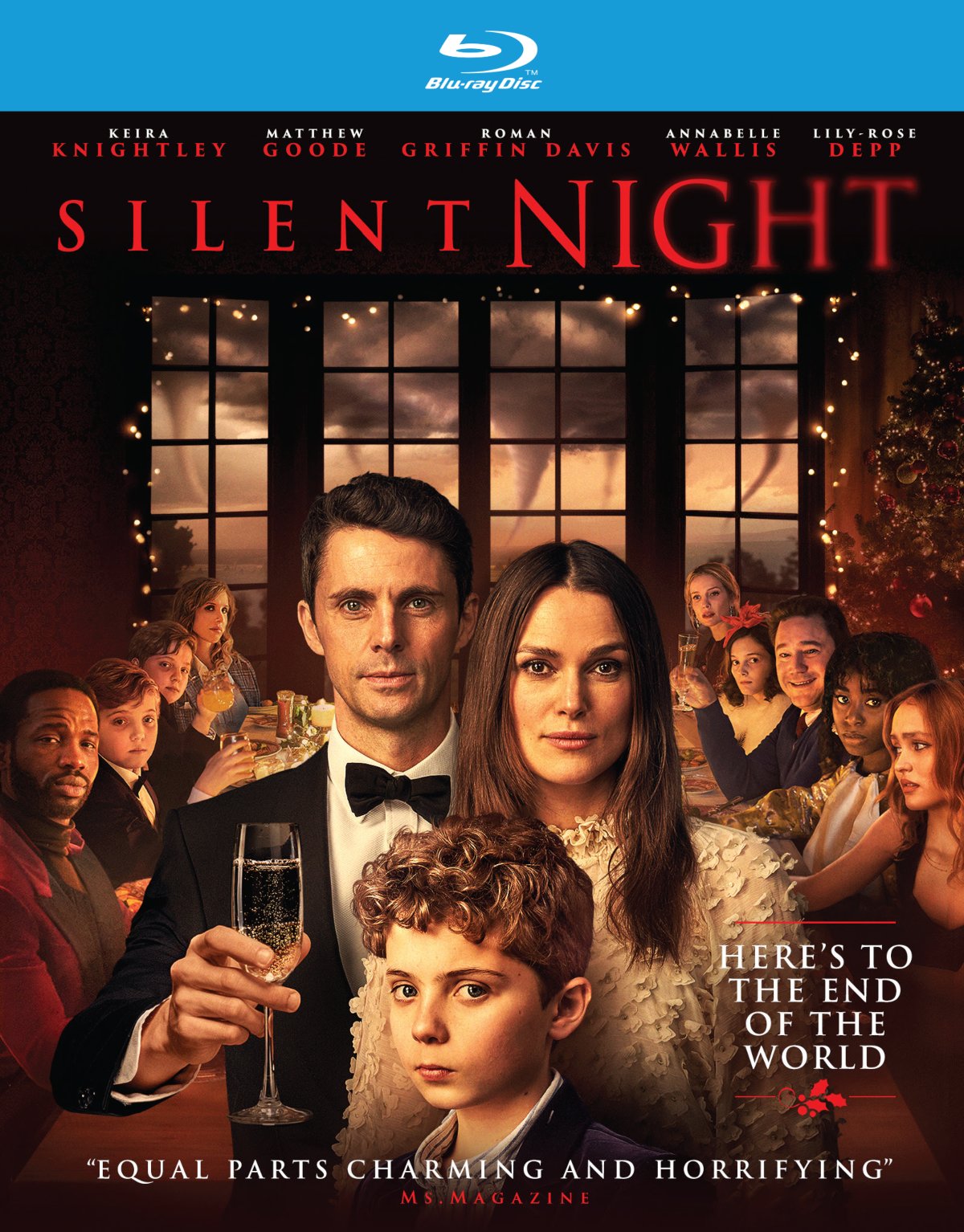 ALSO AVAILABLE THIS WEEK:
13 Fanboy (Mill Creek, DVD)
The Final Ride (Wild Eye Releasing, DVD)
The Legend of La Llorona (Well Go USA, Blu-ray & DVD)
The Matrix 4-Film Deja Vu Collection (Warner Bros. Home Entertainment, 4K Ultra HD/Blu-ray/Digital & Blu-ray/Digital)
Night of Doom (SRS Cinema, DVD)
The Stylist: Standard Special Edition (Arrow Video, Blu-ray)
Video Psycho (SRS Cinema, DVD)
The Walking Dead: World Beyond: Final Season (RLJE Films, Blu-ray & DVD)