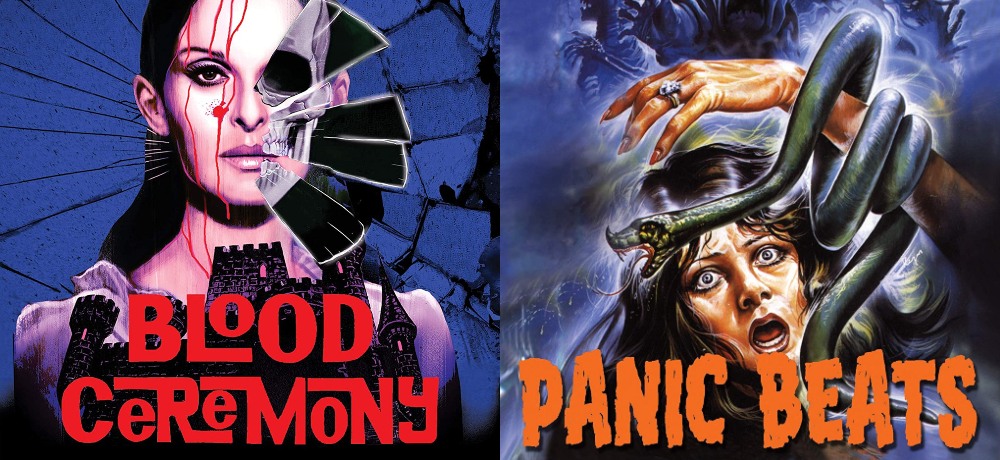 Hello again, everyone! We only have a few titles on the docket for this week's home media releases, but there's still some fun stuff to keep an eye out for, especially if you're a fan of classic genre films. Mondo Macabro is keeping busy with several Blu-ray releases, including Panic Beats, Blood Ceremony, and Queens of Evil, Code Red is showing some love to an often overlooked '80s slasher—The Forest—and Bless the Child is getting re-released on DVD for the first time in decades, too. Also being released on March 9th is Rent-a-Pal from Scream Factory.
Blood Ceremony (Mondo Macabro, Blu-ray)
In 19th century Europe, the people are in the grip of ancient superstitions and the fear of vampires runs riot through the land. Strange rituals are enacted to seek out the resting places of the undead and macabre trials are held over disinterred corpses. The Countess barely notices what is going on. She is more concerned that her beauty is fading and that her husband seems only interested in his birds of prey and observing the behaviour of the superstitious locals.
Her faithful lady's companion tells the Countess that there are ways to reignite her husband's passion - and also ways to preserve her looks. She reminds the Countess of her ancestor, the notorious Erzebeth Báthory, who bathed in the blood of virgins to maintain her youth. The Countess is unsure, but then one day the blood of a servant girl drips onto her hand and she is convinced that her skin has become whiter as a result. Soon she is searching for more blood and to her surprise, her husband becomes the one to provide it for her.
Director Jorge Grau's film is rightly praised as one of the very best horror films of the 1970s. Beautifully directed, and acted by a skilled cast including award winning actress Lucia Bosè as the Countess and former Miss Teen International, Ewa Aulin, it is a fascinating and disturbing look into the heart of darkness.
Special Features:
Brand new 4k transfer from original negative

Fully uncut International version and alternate Spanish version

Digitally restored

Two archive interviews with director Jorge Grau

Trailers

Audio commentary from Troy Howarth and Nathaniel Thompson

Audio commentary from Robert Monell and Rod Barnett

Mondo Macabro previews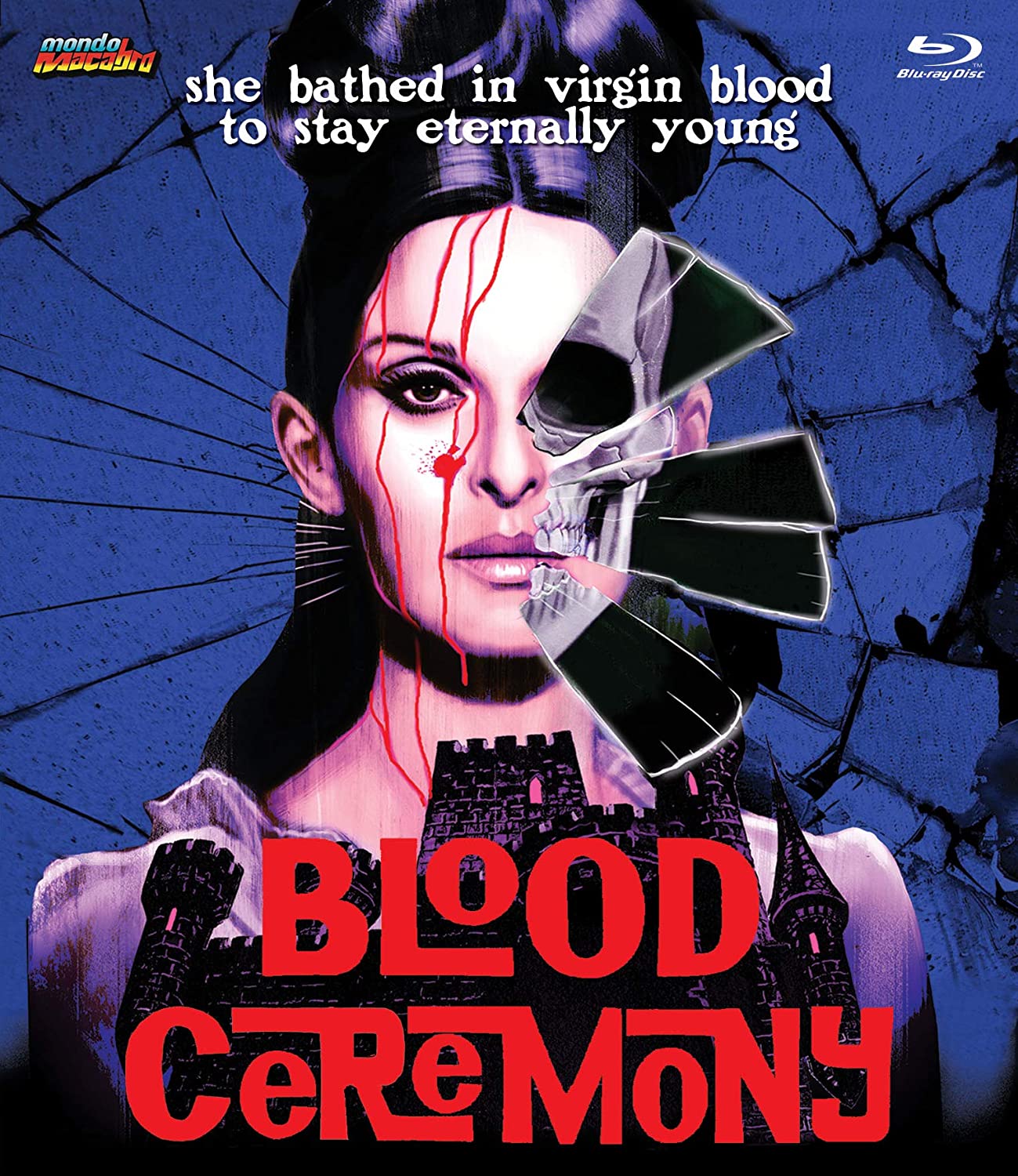 The Forest (Code Red, Blu-ray)
Two couples plan a trip into the forest, but they didn't count on a killer on the loose with a taste for human flesh! The maniac is haunted by the ghosts of his children who come to aid of the campers in this unique entry into the killer-in-the-woods genre. From 70's exploitation director Don Jones (Lethal Pursuit, Schoolgirls in Chains), featuring cult star Gary Kent (Satan's Sadists, Thrill Killers), Stafford Morgan (Legend of Bigfoot) and Corky Pigeon (TV'S Silver Spoons). Now see this slasher classic in HD!
Special Features:
Audio Commentary by Producer/Director Don Jones and Star Gary Kent (Michael Brody)

Audio Commentary by Producer/Director Don Jones and Cinematographer Stuart Asbjornsen

Making-of Featurette

Theatrical Trailer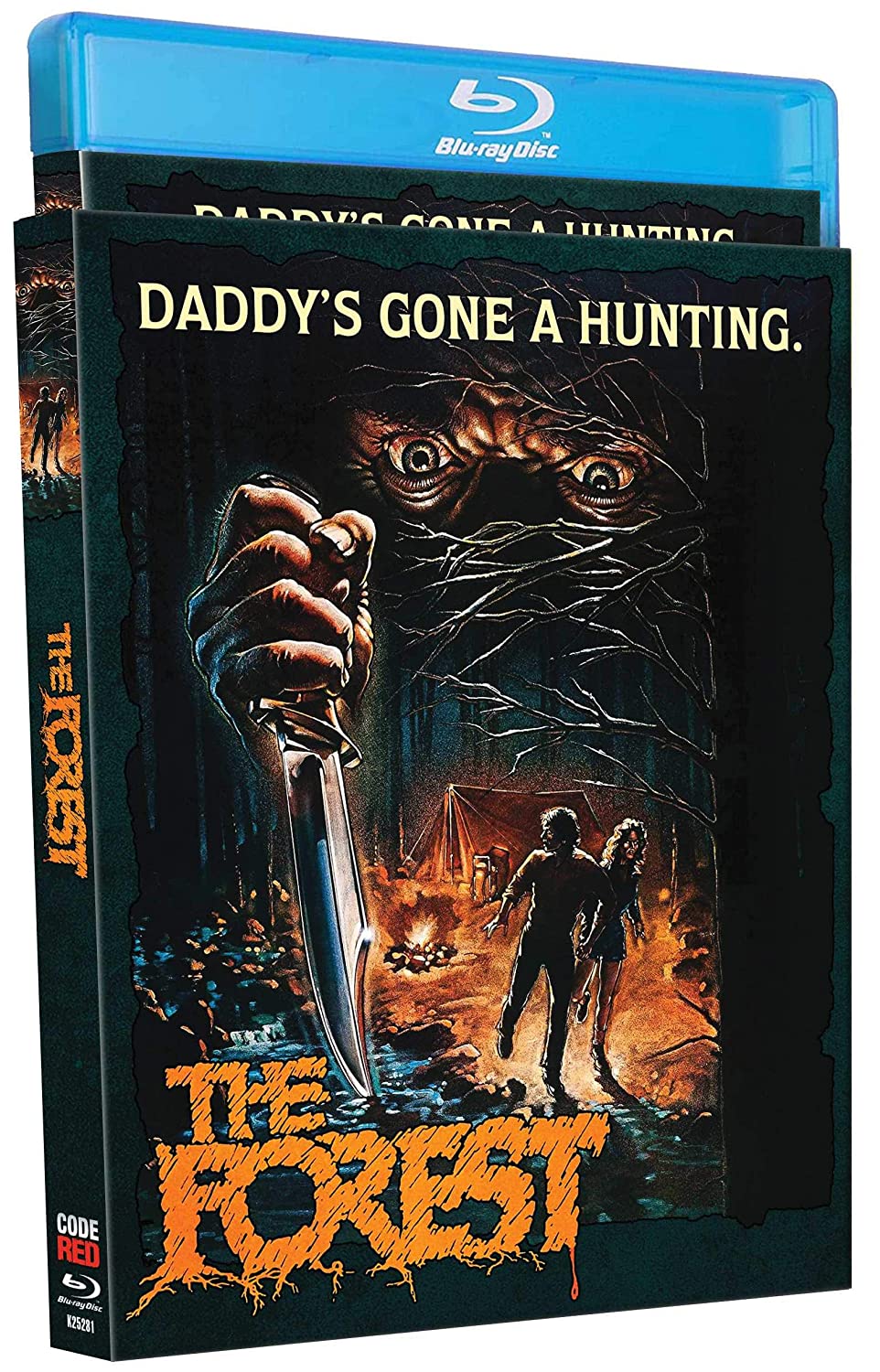 Panic Beats (Mondo Macabro, Blu-ray)
Spanish horror legend Paul Naschy wrote, directed and stars in this dark and macabre tale of lust, betrayal and ghostly vengeance. Naschy plays a descendent of the Alaric de Marnac character first seen in his 1973 film Horror Rises from the Tomb. Desperate to salvage his crumbling financial empire, Paul Marnac (Naschy) decides to kill his heiress wife, played by Julia Saly. He enlists the help of a sexy and ambitious younger woman, Julie, played by former Miss Spain, Frances Ondiviela. Unfortunately, one murder is not enough to satisfy Julie's blood lust and greed. As the corpses pile up, she heads for a confrontation with an ancient and unstoppable evil. Remastered for the first time in HD, this fully restored Blu-ray is the complete uncut version of the film and contains all the notorious gore and violence.
Special Features:
Brand new 4k transfer from film negative

Two interviews with Paul Naschy

Audio commentary from The Naschycast (Troy Guinn & Rod Barnett)

Optional subtitles

Mondo Macabro previews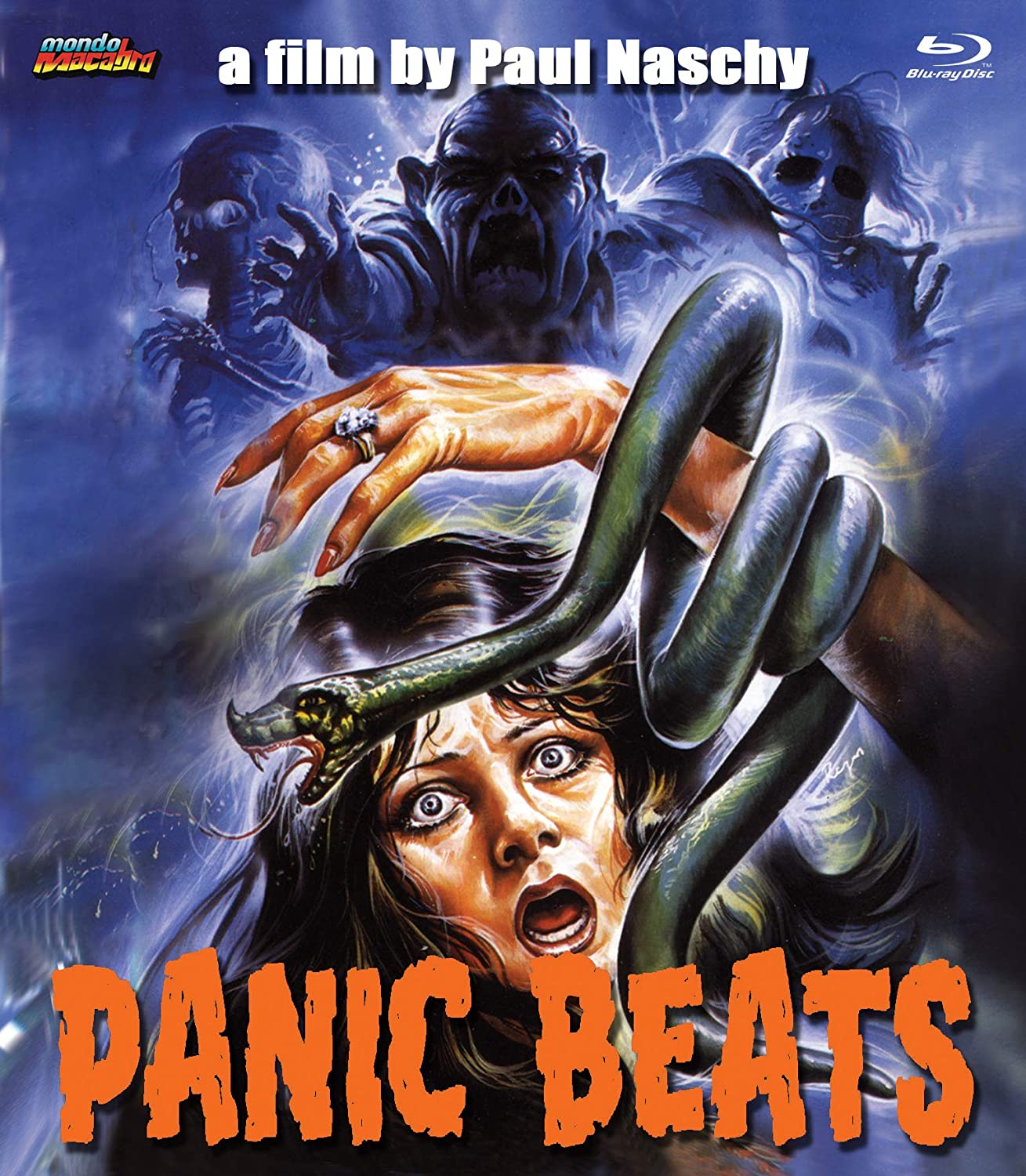 Queens of Evil (Mondo Macabro, Blu-ray)
In this dark, gothic fairy tale for adults Ray Lovelock plays David, a lone hippie motorcyclist, cruising the highways, in search of a better world. One night on a lonely mountain road he stops to help out the owner of a Rolls Royce with a flat tyre. The middle aged driver of the car gives David a lecture about responsibility and, unknown to David, punctures the front tyre of his motorbike before driving off. Furious, David gives chase. There is an accident and the car crashes, killing the driver. Fearing trouble from the police, David heads off down a side road into a dark forest and spends the night in a deserted barn. He is awakened the next morning by three beautiful young women who live in a luxurious villa nearby. These three women appear to be toying with David, playing an elaborate and sinister game, involving perplexing rituals and night-time vigils. The climax of their game takes place at a party in a nearby castle where David appears to be the guest of honour…but for what purpose?
Special Features:
Brand new 4k transfer from film negative

Interview with Ray Lovelock

Audio commentary from Kat Ellinger and Samm Deighan

Trailer

Alternative sequences

English/Italian audio with optional subtitles

Mondo Macabro previews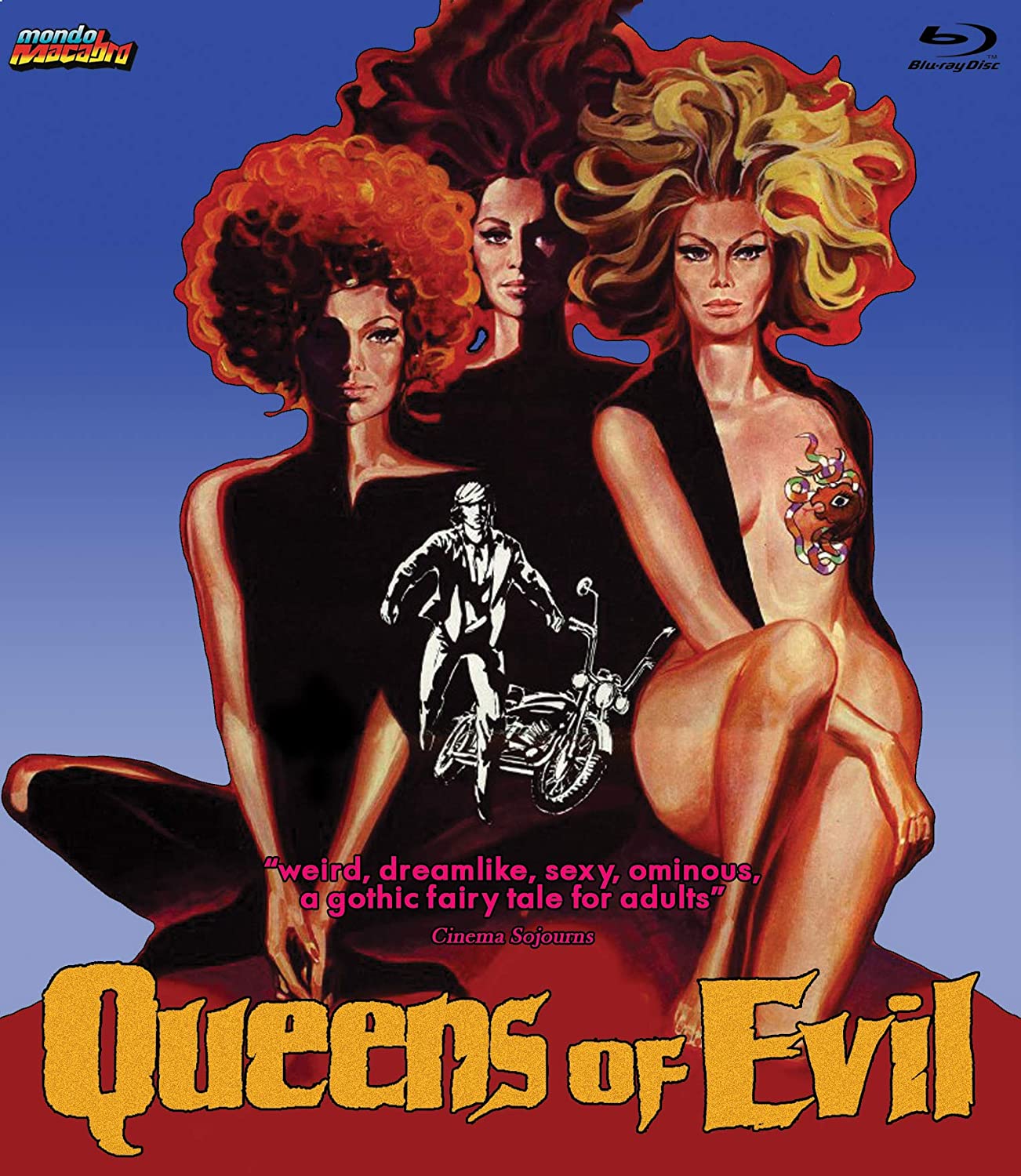 Rent-A-Pal (Scream Factory, Blu-ray & DVD)
He talks to you. He listens to you. He understands you. He's your Rent-A-Pal. In this thriller set in 1990, a lonely bachelor named David (Brian Landis Folkins) searches for an escape from the day-to-day drudgery of caring for his aging mother (Kathleen Brady). While seeking a partner through a video dating service, he discovers a strange VHS tape called Rent-A-Pal. Hosted by the charming and charismatic Andy (Wil Wheaton), the tape offers him much-needed company, compassion, and friendship. But Andy's friendship comes at a cost, and David desperately struggles to afford the price of admission.
Bonus Content:
The Making of Rent-A-Pal

Hi, I'm Andy! Featurette

Meet Your Matches! Featurette

Theatrical Trailer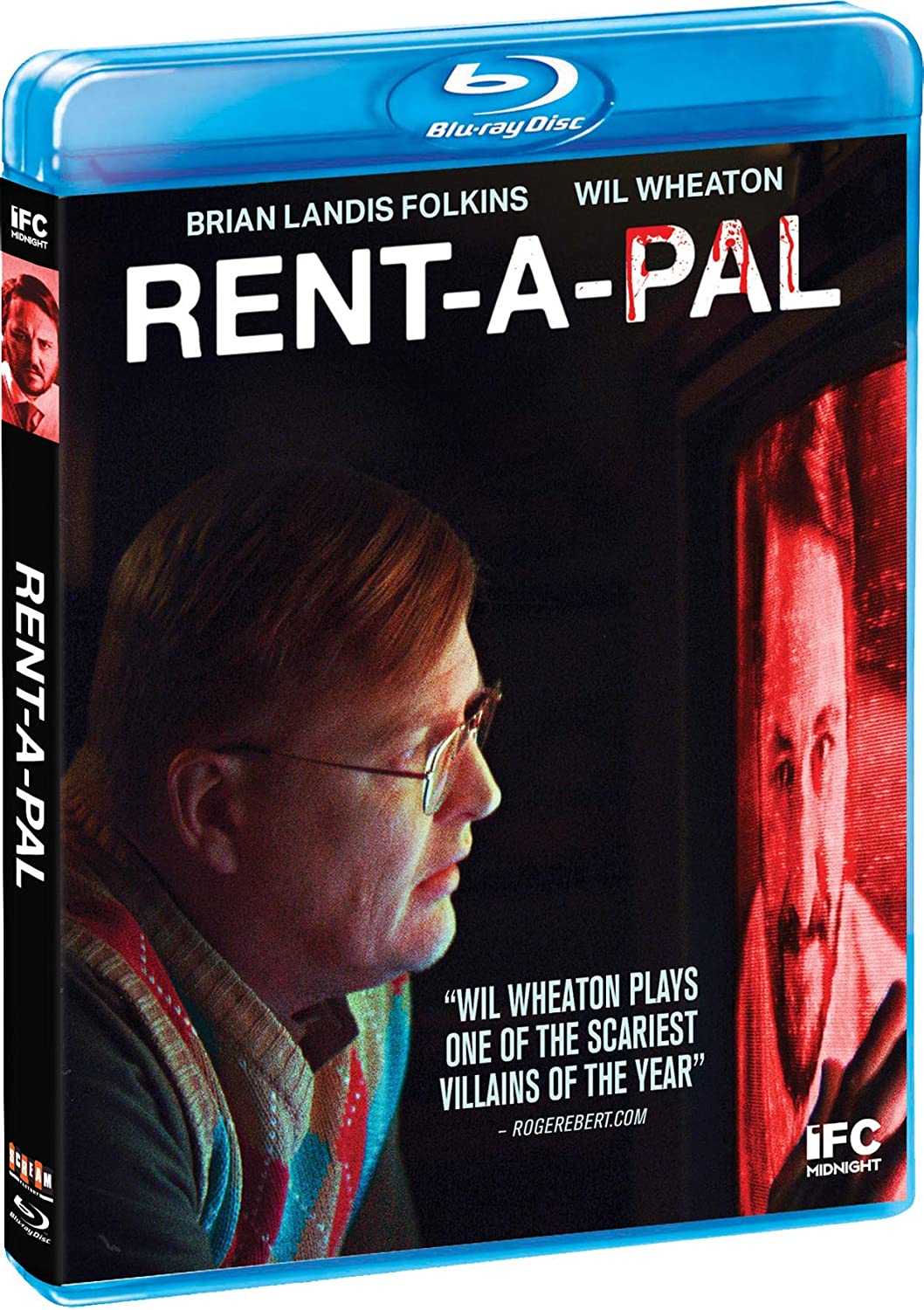 ALSO AVAILABLE THIS WEEK:
Bless the Child (Paramount Pictures Home Entertainment, DVD)