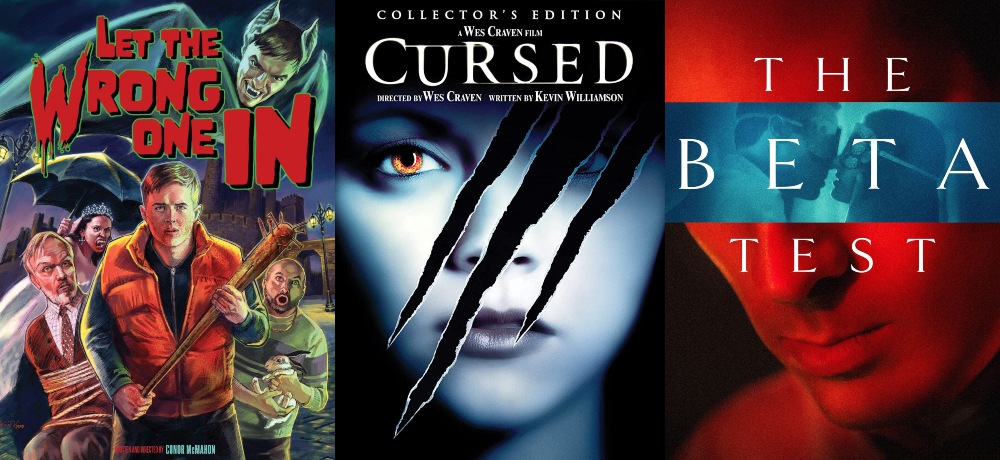 Happy Monday, dear readers! We're back with this week's horror and sci-fi home media releases, and we have a ton of killer titles arriving on Tuesday that you will undoubtedly want to add to your own Blu-ray and DVD collections. Scream Factory is showing Wes Craven's Cursed some love with their new Collector's Edition release, and not to be too confusing, the 2022 historical horror The Cursed is also headed to multiple formats this week as well. 
The Beta Test by Jim Cummings and PJ McCabe is headed to both Blu-ray and DVD this Tuesday, courtesy of IFC, and if you haven't had a chance to check it out yet, Behind the Monsters: Season 1 is a fun watch for anyone who is super into iconic horror characters. Conor McMahon's vampire comedy Let the Wrong One In is also being released this week, and if you're a big Jason fan, you'll definitely want to nab the new Limited Edition Steelbook in honor of Friday the 13th Part 3's 40th anniversary.
Other home media releases for May 10th include Dark Night of the Scarecrow 2, Marnie 4K, The Yellow Wallpaper, Sister Tempest, Exposure, The Devil's Tail, Freak, City of Rott, and City of Rott 2.
Behind the Monsters: Season 1 (RLJE Films, Blu-ray)
Each episode of Shudder's BEHIND THE MONSTERS examines a horror icon who has broken free of the confines of the film from which it was born and become the stuff of legend.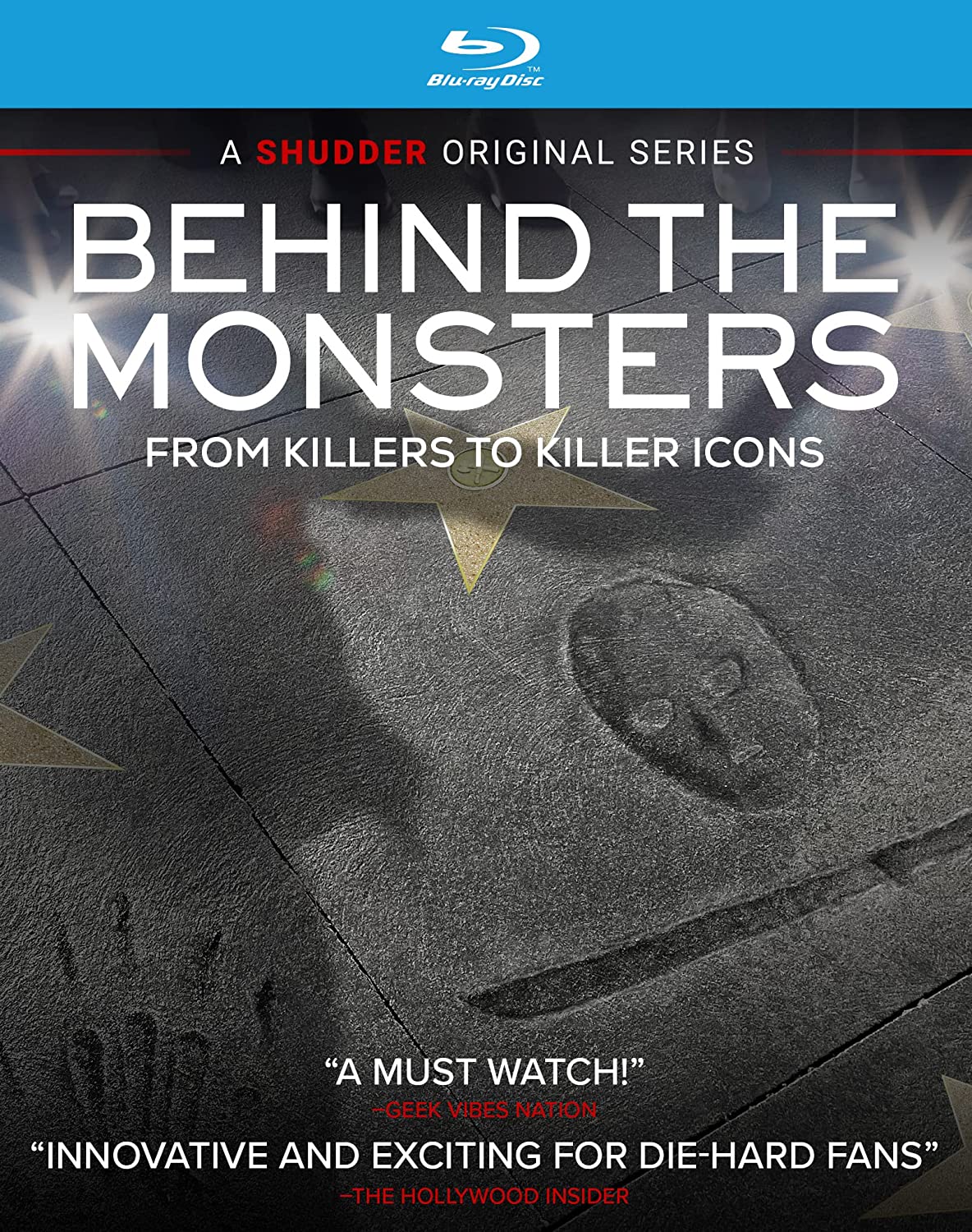 The Beta Test (IFC Films, Blu-ray & DVD)
A married Hollywood agent receives a mysterious letter for an anonymous sexual encounter and becomes ensnared in a sinister world of lying, murder and infidelity in this scintillating satire.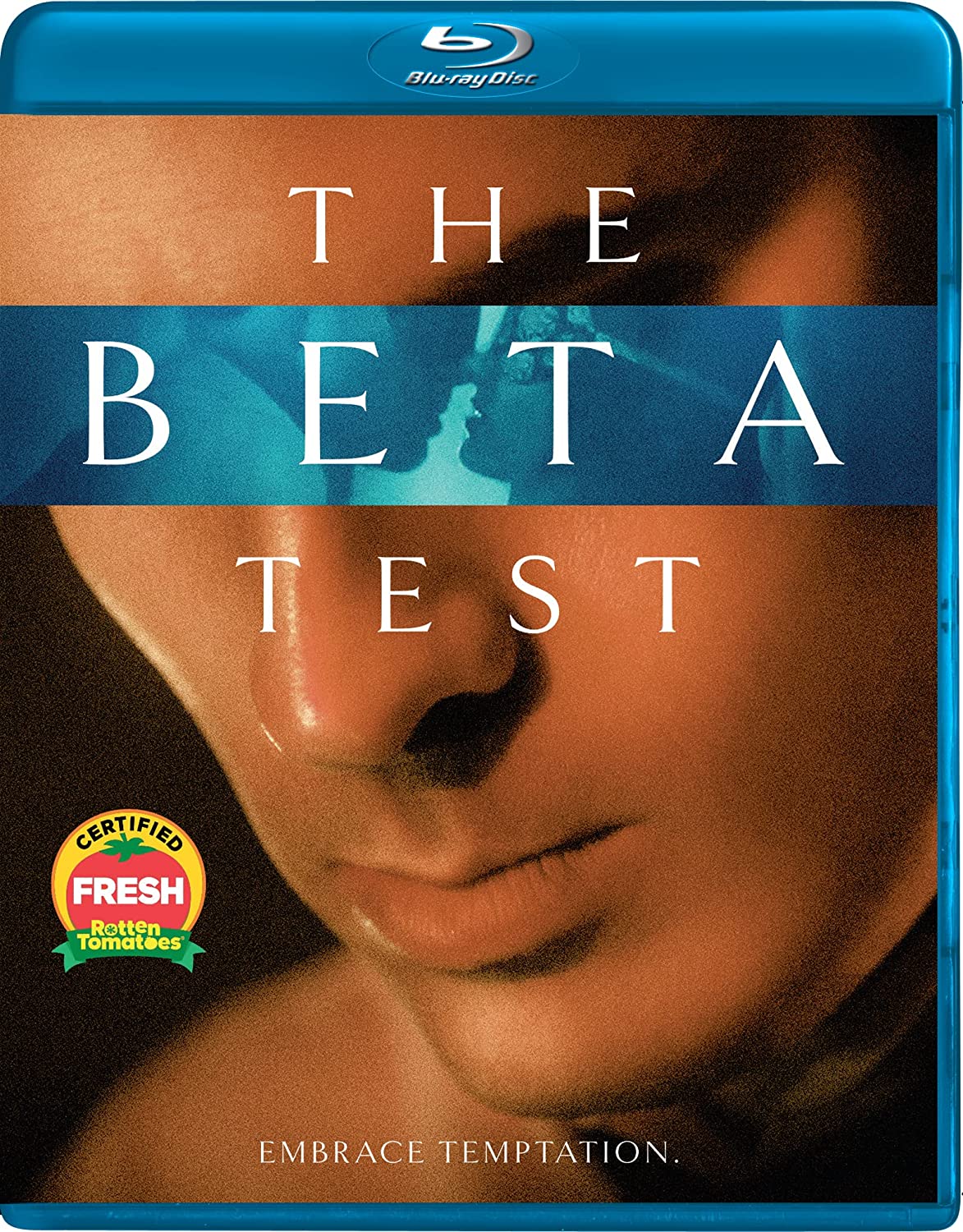 Cursed (2005): Collector's Edition (Scream Factory, Blu-ray)
Packed with even more intense thrills than audiences experienced in theaters, the included unrated version of Wes Craven's Cursed brings you the terror of werewolves as never before! Christina Ricci (Yellowjackets), Jesse Eisenberg, (Zombieland), Joshua Jackson (Dr.Death), Judy Greer (Halloween Kills), and Milo Ventimiglia (Kiss of the Damned) find themselves caught up in an unimaginable horror!
A werewolf loose in Los Angeles changes the lives of three young adults who, after being mauled by the beast, learn that the only way to break the curse put upon them is to kill the one who started it all! From master of horror Wes Craven and writer Kevin Williamson, the team that brought you Scream, Cursed is frightening, undeniably fun and presented here with both the theatrical and unrated versions!
Bonus Content:
4K Scan of the Original Camera Negative
Behind the Fangs: The Making of Cursed
Selected Scenes with Audio Commentary by Special Makeup Effects Supervisor Greg Nicotero and Actor Derek Mears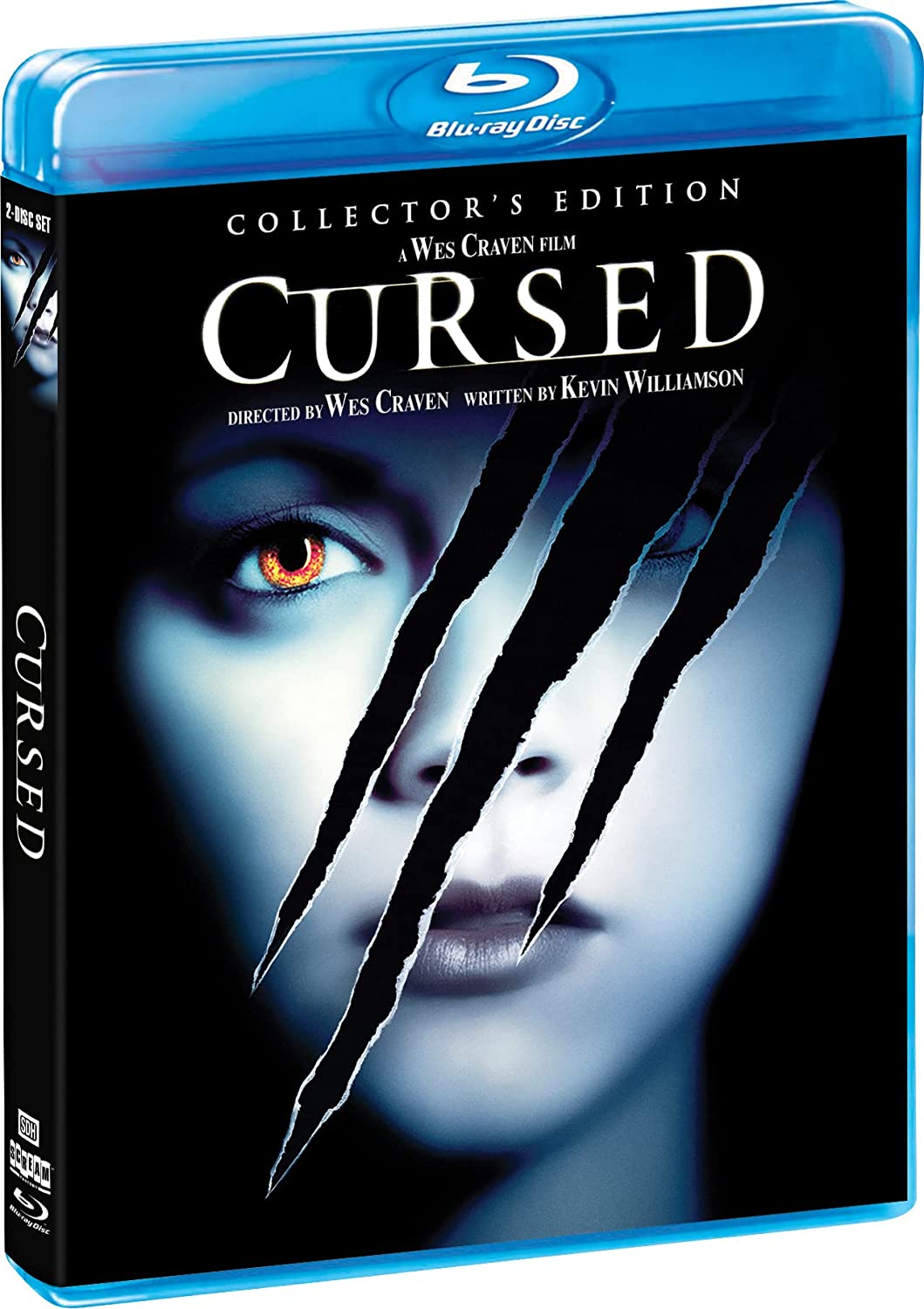 The Cursed (Decal/NEON, Blu-ray & DVD)
In the late 1800s, a man arrives in a remote country village to investigate an attack by a wild animal but discovers a much deeper and sinister force that has the manor and its townspeople in its grip.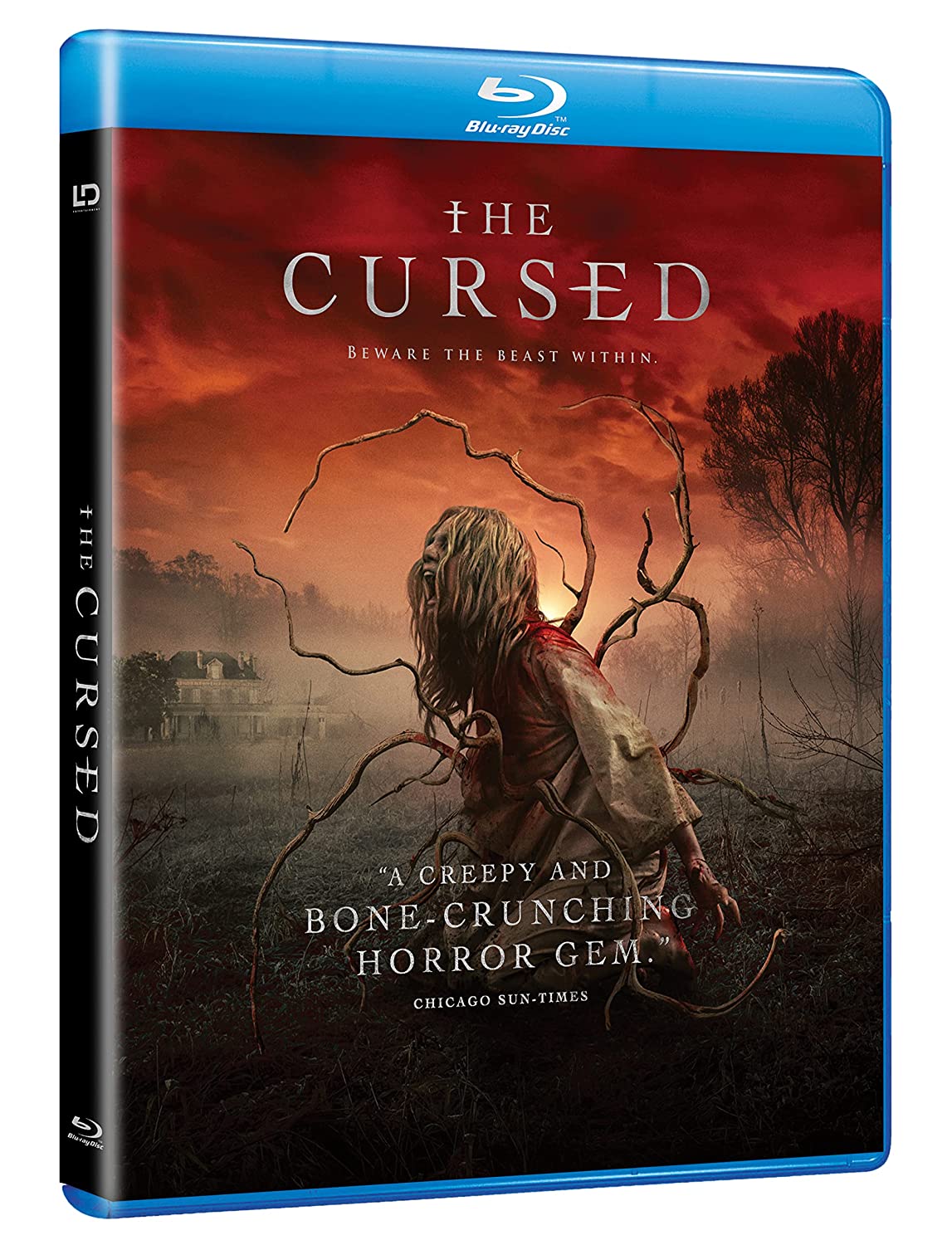 Dark Night of the Scarecrow 2 (VCI Entertainment, Blu-ray & DVD)
Corn rustling, cicadas screaming, a crow watching as a farmer hears strange noises in his barn. He enters and looks around. Nothing. Suddenly a long, sharp scythe whisks through the air catching him between the eyes. Into this environment, Chris Rhymer (Amber Wedding) and her young son Jeremy (Aiden Shurr) have recently moved. It's a small country town in Stubblefield County. To locals, she is a mystery. Why, they asked themselves, would she move to this backwater? Chris finds work in a country store and Jeremy is watched after school by an older woman, Aunt Hildie (Carol Dines). Hildie and Jeremy form a close relationship at the expense of Chris. One day, while looking for Jeremy, Chris comes upon an old, weather-beaten Scarecrow. Seeing how sad it looks, she puts a flower into its lapel to brighten it up, and thinking it only an inert effigy, she whispers her troubled past life into its seemingly unhearing ear. That night a dark figure enters her room as Chris sleeps and returns the flower. Unrealized by Chris, Jeremy has fallen under the influence of Aunt Hildie. We see that she is manipulating the Scarecrow through Jeremy. With his spirit, mentally challenged in life, the scarecrow only responds to children like Jeremy. Then the terror begins. As locals and Chris's past come to destroy her, they are met with horror and grisly death from . . . the Scarecrow.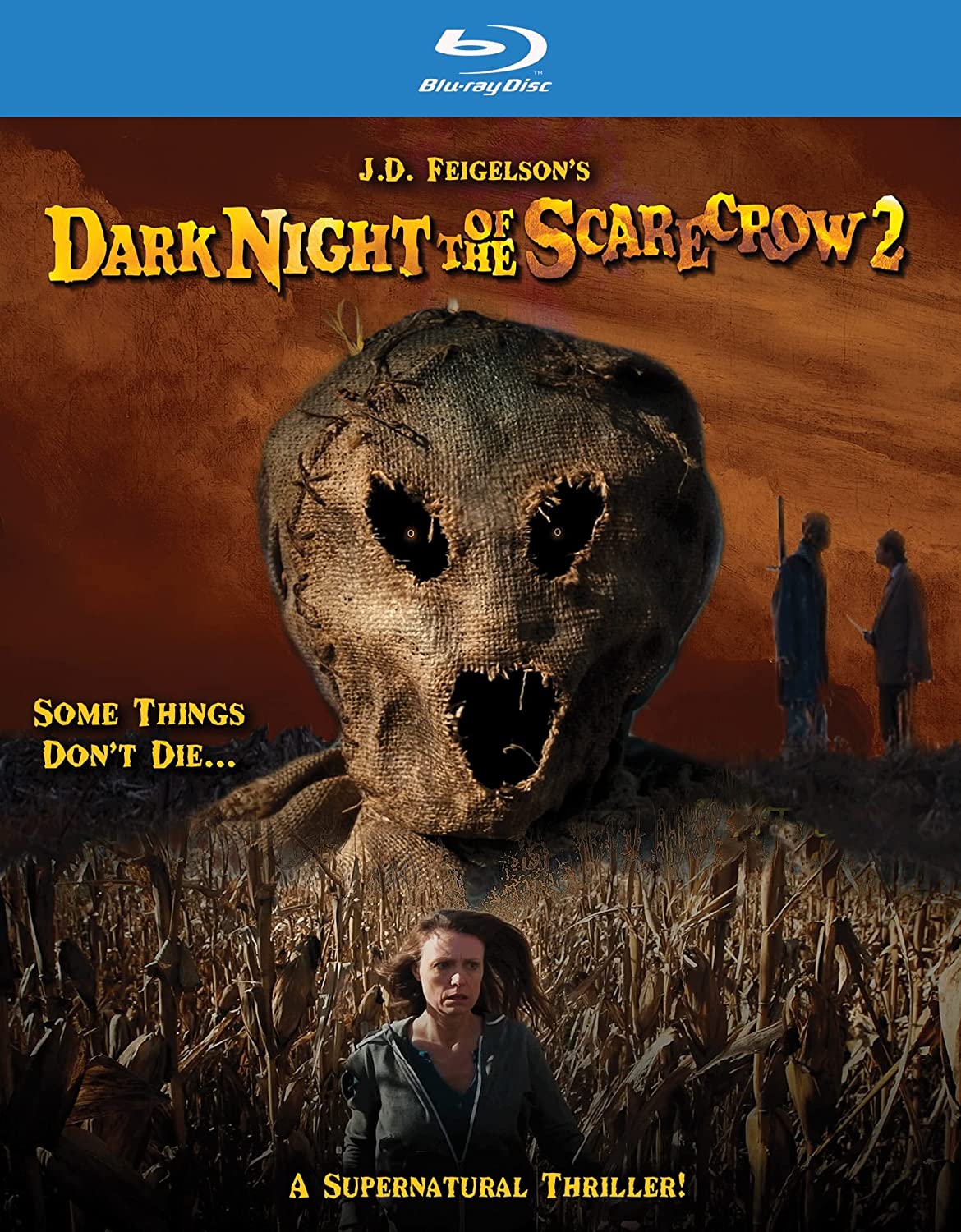 Friday the 13th Part 3: 40th Anniversary Limited Edition Steelbook (Paramount Home Entertainment, Blu-ray)
A carefree summer becomes a deadly nightmare for another group of naïve counselors who choose to ignore Camp Crystal Lake's gruesome legacy. They find themselves in a bloody game of cat-and-mouse with the maniacal Jason who stalks their every move…and ruthlessly kills them off one-by-one.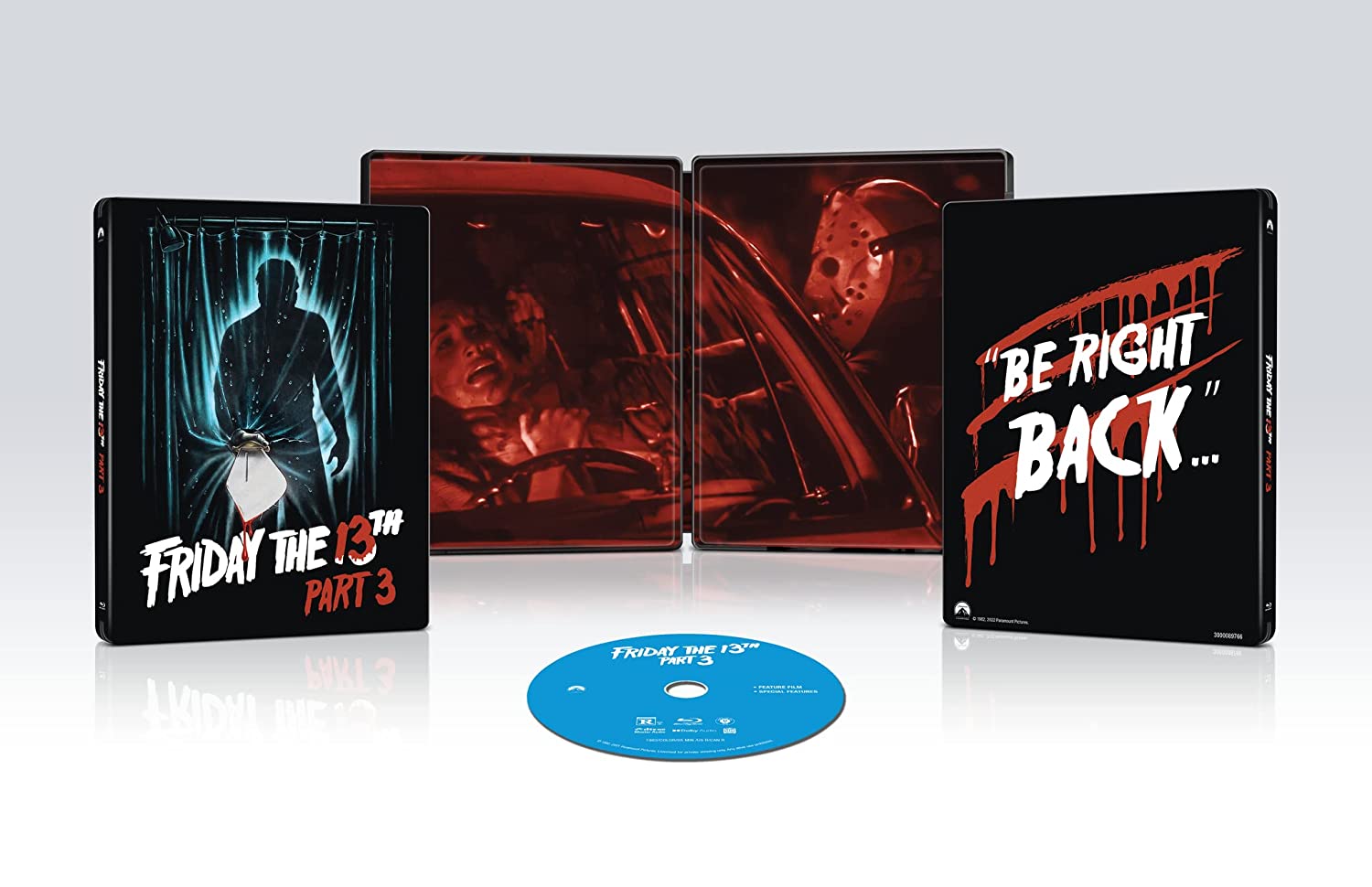 Let the Wrong One In (Dark Sky Films, DVD)
Let the Wrong One In follows young supermarket worker Matt, who is a little too nice for his own good. When he discovers that his older, estranged brother Deco has turned into a vampire, he's faced with a dilemma: Will he risk his own life to help his sibling, with blood being thicker than water? Or will he stake him before he spreads the infection further? The film stars upcoming Irish talent Karl Rice and Eoin Duffy, along with Buffy the Vampire Slayer icon Anthony Head, in the role of Henry; a taxi driver with a sideline in vampire hunting.
Special Features:
Interview with Conor McMahon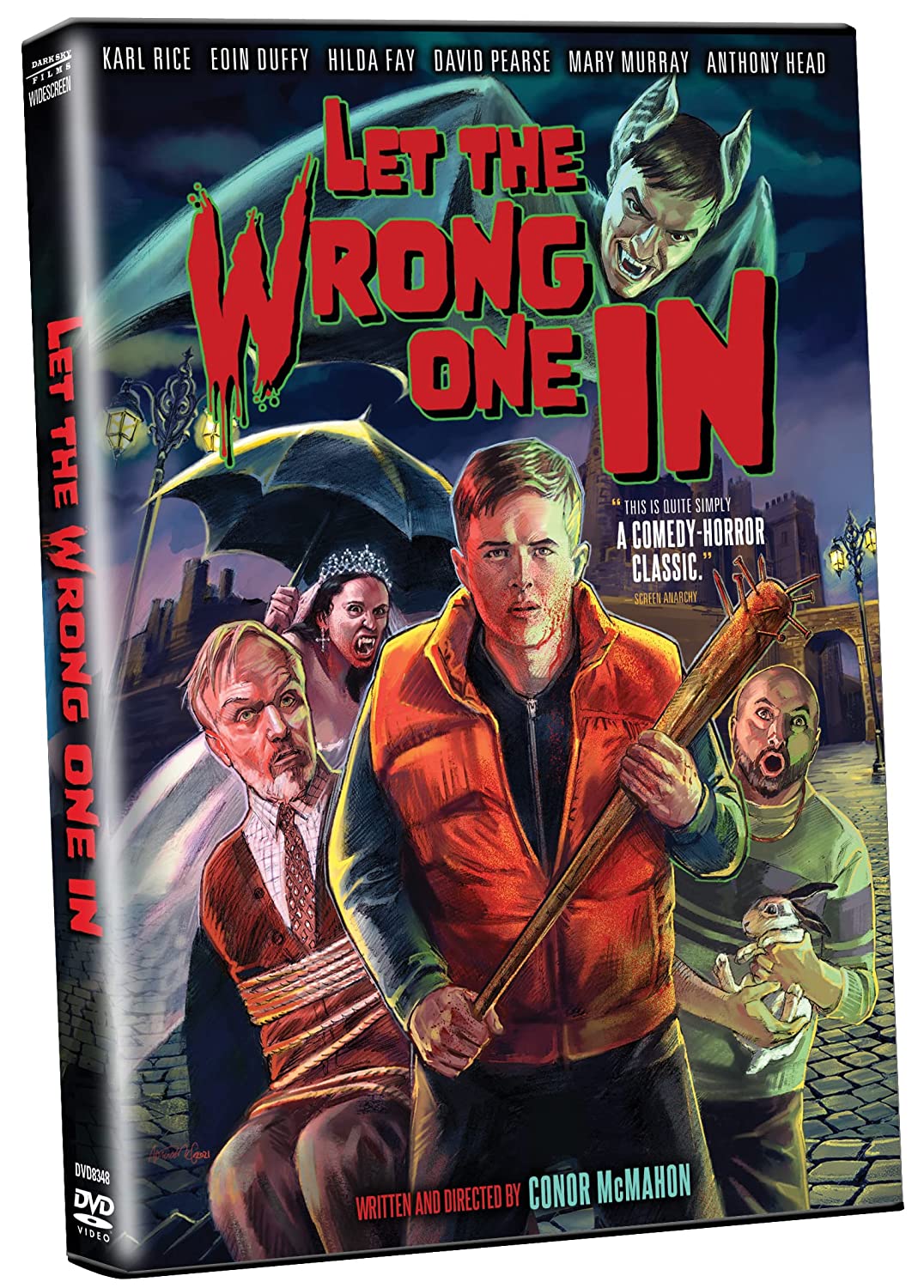 ALSO AVAILABLE THIS WEEK:
City of Rott (Wild Eye Raw, DVD)
City of Rott 2 (Wild Eye Raw, DVD)
The Devil's Tail (4Digital Media, DVD)
Exposure (Scream Team Releasing, Blu-ray)
Freak (Wild Eye Releasing, DVD)
Marnie 4K (Universal Pictures Home Entertainment, 4K Ultra HD/Blu-ray/Digital)
Sister Tempest (Rising Sun Media, Blu-ray)
The Yellow Wallpaper (Mill Creek Entertainment, DVD)