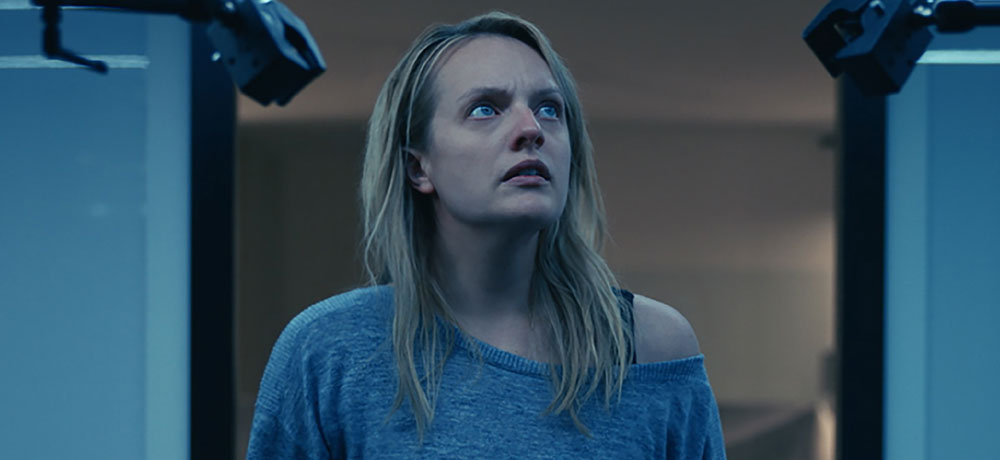 The month of May officially kicks off today, and that means we have a new batch of films headed to the small screen over the next few weeks to keep you entertained. Everything kicks off today with The Wretched from the Pierce Brothers, which is a super fun witch-tastic time, and then next week, digital releases amp up with a handful of releases hitting on Cinco de Mayo: Arkansas, Cry Havoc, Exorcism at 60,000 Feet, and the new Creepshow series as well.
A few days later, Z from writer/director Brandon Christensen arrives exclusively on Shudder on May 7th, and the 8th looks to be a very busy day with the digital releases of A Good Woman is Hard to Find, Vampire Burt's Serenade, and the next installment of Blumhouse's Into the Dark series, Delivered. On May 12th, you can finally own Leigh Whannell's The Invisible Man digitally (it's been available to rent for a while now), and just a few days later, Monstrum hits Shudder, too.
May 15th is another big day for digital releases, with Scoob!, Castle in the Ground and Proximity hitting a variety of platforms, and the 19th also sees the release of another trio of genre films, including Zombi Child, Union Bridge, and Point Defiance. May's digital releases wrap up with Blood Machines on Shudder on the 21st, Inheritance on the 22nd, The Hunt on the 26th, and Confessional (also on Shudder) on the 28th.
Happy streaming!
The Wretched (IFC Midnight) – May 1st
Following his parents' separation, a rebellious teenage boy, Ben, is sent to live with his father for the summer and work at the local marina in order to gain some form of discipline. The idyllic tourist town offers little solace for him, however, as he is forced to deal with the local, privileged teens and his father's new girlfriend. Ben's problems grow increasingly disturbing when he makes a chilling discovery about the family renting the house next door. A malevolent spirit from the woods has taken ahold of the parents and starts playing a sinister game of house, preying upon the children and wiping away any trace of their existence. Ben's suspicions of the supernatural horrors go unheeded and he launches a perilous crusade in order to put an end to the skin-walking witch's reign of terror. 
Arkansas (Lionsgate) – May 5th
In Clark Duke's directorial debut, Kyle (Liam Hemsworth) and Swin (Clark Duke) live by the orders of an Arkansas-based drug kingpin named Frog (Vince Vaughn), whom they've never met. Posing as junior park rangers by day, they operate as low-level drug couriers by night under the watchful eye of Frog's proxies (John Malkovich and Vivica A. Fox). Swin then settles into his day job by taking up a relationship with Johnna (Eden Brolin) against orders to blend in while Kyle continues to question his night job by trying to figure out who Frog really is.  Their world is then upended after one too many inept decisions, and Kyle, Swin, and Johnna find themselves directly in Frog's crosshairs, who mistakenly sees them as a threat to his empire. Based on John Brandon's best-selling book of the same name, ARKANSAS weaves together three decades of Deep South drug trafficking to explore the cycle of violence that turns young men into criminals, and old men into legends.
Creepshow (2019) (RLJE Films/Shudder) – May 5th
CREEPSHOW, the new anthology series based on the 1982 horror comedy classic, is still the most fun you'll ever have being scared! A comic book comes to life in a series of twelve vignettes over six episodes, exploring terrors from murder to the supernatural and unexplainable. Haunted dollhouses, werewolves, murderous goblins, villainous trick-or-treaters, the dead, and medical marvels are just a few of the things to watch out for in this new series. You never know what will be on the next page…
Cry Havoc (Midnight Releasing) – May 5th
An ambitious young reporter is granted an interview with one of the FBI's most wanted. While entering his compound she finds one of his prized possessions, a serial killer who murders at call, called HAVOC. Her only hope is a rogue police man searching for his daughter.
Exorcism at 60,000 Feet (Shout! Studios) – May 5th
We all know that air travel can be hell – but on the last flight of a transatlantic passenger airliner, things turn positively demonic when a swarm of infernal possessions breaks out. Starring genre favorites Bai Ling (Dead Ringer), Lance Henriksen (Aliens, Pumpkinhead), Bill Moseley (The Devil's Rejects), and Adrienne Barbeau (The Fog, Swamp Thing).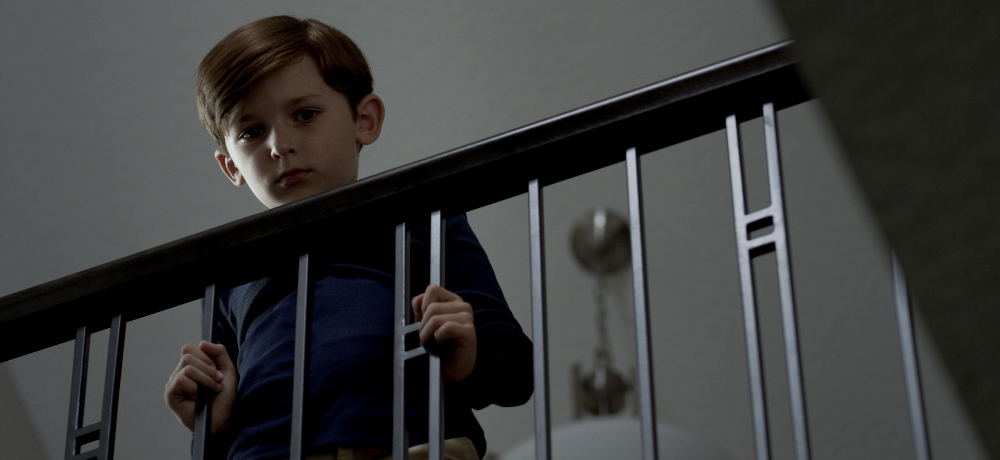 Z (Shudder) – Exclusively on Shudder May 7th
The film, which stars Keegan Connor Tracy (Bates Motel), Sean Rogerson (Grave Encounters), Jett Klyne (The Boy), Sara Canning (The Vampire Diaries) and Stephen McHattie (Pontypool), is the story of Elizabeth, a young mother who begins to fear her introverted son's imaginary friend, Z, may be terrifyingly real.
A Good Woman is Hard to Find (Film Movement) – May 8th
Set in the underbelly of Northern Ireland, A GOOD WOMAN IS HARD TO FIND follows Sarah (Sarah Bolger, "Mayans M.C.," The Spiderwick Chronicles, Emelie), struggling as a single mother, desperate to discover who brutally murdered her husband in front of her young son, Ben (Rudy Doherty), rendering him mute. Dismissing the crime as thugs killing each other, the police haven't done a thing to help, and Sarah's very much on edge. One day, after being coerced into helping a low-life drug dealer (Andrew Simpson, Notes on a Scandal) stash narcotics stolen from the neighborhood kingpin (Edward Hogg, White Lightnin), she's forced into taking drastic action to protect her children, evolving from downtrodden submissive to take-charge vigilante.
Into the Dark: Delivered (Blumhouse/Hulu) – Exclusively on Hulu May 8th
In Delivered, a pregnant woman's life is upended when she realizes someone close to her has darker plans for her and the baby. 
Vampire Burt's Serenade (Indie Rights) – May 8th
In this raucous, raunchy, bloody thriller with a touch of camp, Vampire Burt (Kevin Scott Richardson of the Backstreet Boys) cuts a scarlet swath through Hollywood's young clubbers. After the fetching Connie (Diva Zappa, daughter of Frank Zappa) is turned into a zombie, a squad of vengeful strippers vows bloody retribution, determined to kill Burt.
The Invisible Man (2020) (Universal Pictures Home Entertainment) – May 12th
THE INVISIBLE MAN follows a modern tale of obsession inspired by Universal's classic monster character. Cecilia Kass (Elisabeth Moss) slowly begins to rebuild her life after the death of her abusive ex-boyfriend (Oliver Jackson-Cohen). But before long, she begins to question whether or not he is truly gone. In addition to the feature, THE INVISIBLE MAN delivers up twenty minutes of exclusive bonus content, including a chance to better get acquainted with the film's leading actress: Elisabeth Moss, feature commentary with the writer/director and deleted scenes you won't want to miss.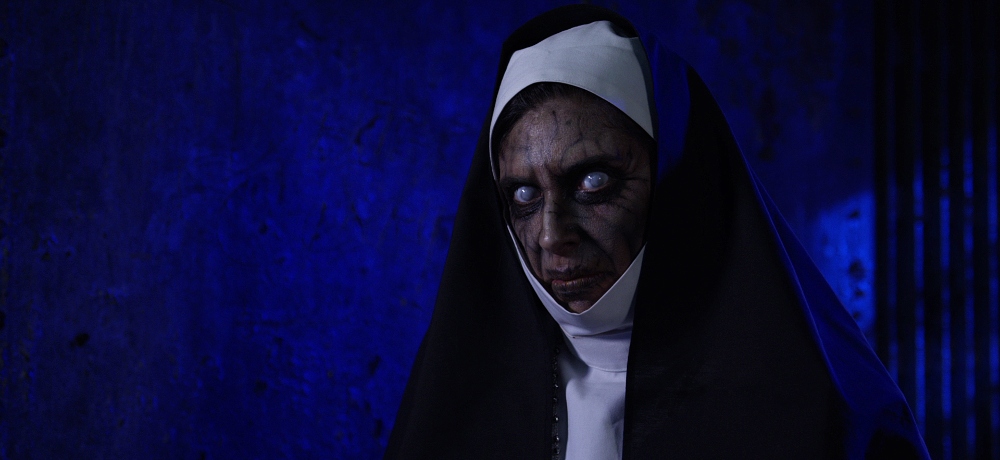 The Nun's Curse (Uncork'd Entertainment) – May 12th
On a weekend trip, a group of friends are forced to seek shelter inside an abandoned prison where a nun named Sister Monday had once been assigned. During her time at the prison, Sister Monday was suspected of killing prisoners who were serving out their sentences but before she could be questioned, she disappeared. Once inside the prison, they will learn the terrifying truth.
The Voices (2020) (Cinedigm) – May 12th
During Grace's long-awaited reunion with her sister, Catherine, she discovers a haunting secret and is shocked to see just how far Catherine will go to protect it.
You Die (Dark Sky Films) – May 12th
Asia, a young student, finds an app on her phone. It looks like an augmented reality game, but soon she realizes it's much more than that. It's an app that connects to the world of the dead, which allows her to see ghosts through the camera of the phone. The timer starts counting down from 24 hours and Asia's insanely horrific experience begins. People around her struggle to believe her as she ends up facing this evil curse and fighting for her survival, all by herself. 
A terrifying journey into the land of the dead via the technology of the living, YOU DIE will have you looking over your shoulder every time you check your phone.
Monstrum (Shudder) – Exclusively on Shudder May 14th
It's the 16th Century. The plague has taken over and fear runs rampant in the streets. When rumors of a vicious beast roaming Mount Inwangsan—called "Monstrum" by terrified masses—begin to spread, fear turns into panic. In order to quell the rising panic, King Jungjong brings his most trusted general, Yoon-gyeom, back from retirement. Joined by his daughter Myeong, his right-hand man Seong-han, and royal court officer Heo, Yoon-gyeom sets out to find the mysterious creature. Is the creature, Monstrum, real? Or a figment of the fearful mass' imagination? Will the people ever live in peace again?
Castle in the Ground (Gravitas Ventures) – May 15th
A grieving teenager (Alex Wolff) befriends his charismatic but troubled next-door neighbor (Imogen Poots), only to become ensnared in a world of addiction and violence as the opioid epidemic takes hold of their small town.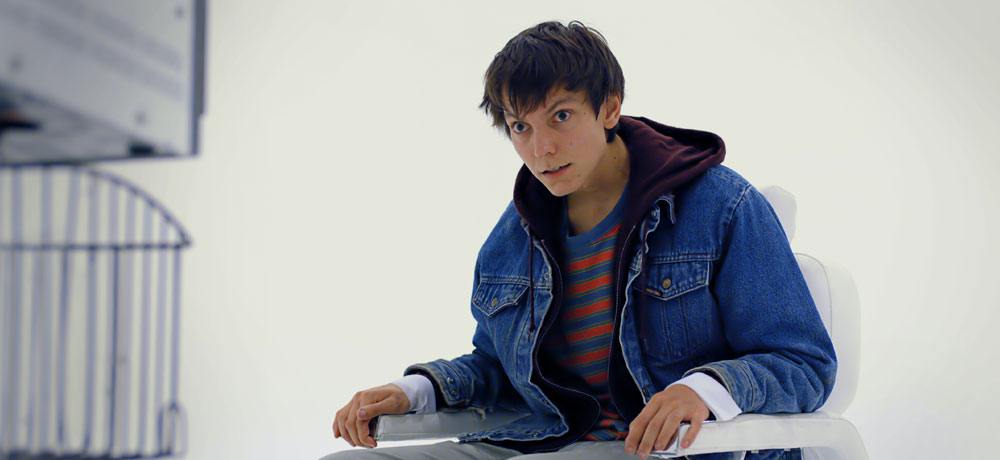 Proximity (Shout! Studios) – May 15th
A young NASA JPL scientist is abducted by extraterrestrials but when no one believes his story he becomes obsessed with finding proof, which leads him on a journey of discovery.
Scoob! (Warner Bros. Home Entertainment) – May 15th
"SCOOB!" reveals how lifelong friends Scooby and Shaggy first met and how they joined with young detectives Fred, Velma and Daphne to form the famous Mystery Inc. Now, with hundreds of cases solved and adventures shared, Scooby and the gang face their biggest, most challenging mystery ever: a plot to unleash the ghost dog Cerberus upon the world. As they race to stop this global "dogpocalypse," the gang discovers that Scooby has a secret legacy and an epic destiny greater than anyone imagined.
Point Defiance (Shoreline Entertainment) – May 19th
Written by first-time screenwriting brothers Justin and Timothy Foia, the taut and suspenseful film focuses on stockbroker Peter Allen (Phillips), whose world is turned upside down when his troubled younger brother Alex (Crotty) returns from military duty in Afghanistan while Peter is under house arrest, forcing the elder brother to dig into a dark and secret past that he'd sooner remain hidden.
Union Bridge (Breaking Glass Pictures) – May 19th
UNION BRIDGE follows Will Shipe, the scion of a powerful family living near the Mason Dixon line, as he moves back home after years in the city. His old friend Nick, who still lives in town, is feverishly digging in the land because of a vision he can't escape. What is buried in this small town and the events around it has repercussions that effect many people. Most of all, Will Shipe, and the past and future of his legacy. 
Zombi Child (Film Movement) – May 19th
ZOMBI CHILD, from director Bertrand Bonello (Nocturama, Saint Laurent) injects history and politics into an unconventional cross-genre film. Opening in 1962 Haiti, the horror-fantasy follows the real-life story of Clairvius Narcisse (Mackenson Bijou), who falls dead on the street but is soon turned into a "zombi" when he is dug up from his grave and forced to work on a sugar-cane plantation. Shifting to present-day Paris at the Légion d'honneur boarding school, a rebellious teen named Fanny (Louise Labèque) befriends Melissa (Wislanda Louimat), who moved to France when her parents died in the 2010 Haiti earthquake. After recruiting her into a secret literary sorority, Fanny learns of Melissa's connection to Clairvius, and becomes obsessed with her new friend's past and culture, soon doing the unthinkable: seeking out her voodoo mambo aunt to solve her recent heartbreak.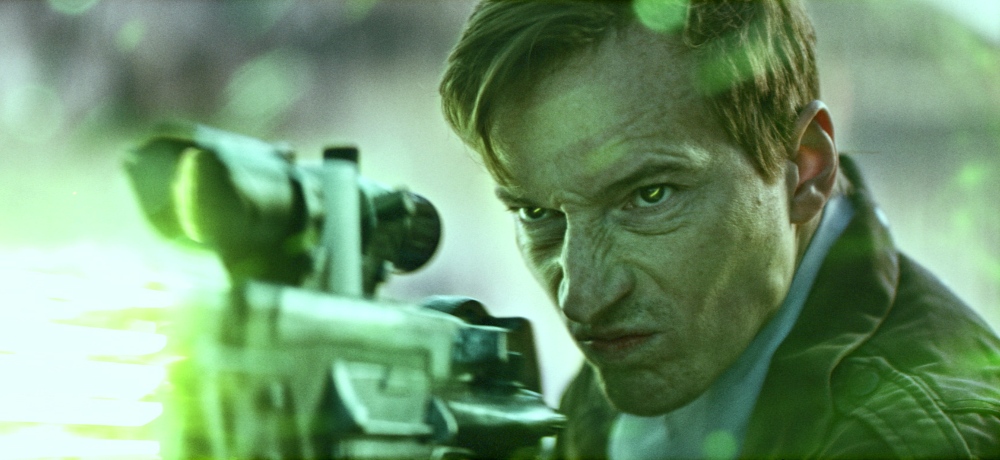 Blood Machines (Shudder) – Exclusively on Shudder May 21st
Two space hunters are tracking down a machine trying to free itself. After taking it down, they witness a mystical phenomenon: the ghost of a young woman pulls itself out of the machine, as if the spaceship had a soul. Trying to understand the nature of this entity, they start chasing the woman through space. Inspired by the spirit of the 80's films and music, BLOOD MACHINES is a 50-minute, 3-part sci-fi horror mind melter told in three chapters, scored by the synthwave artist Carpenter Brut. 
Inheritance (Vertical Entertainment) – May 22nd
A patriarch of a wealthy and powerful family suddenly passes away, leaving his wife and daughter with a shocking secret inheritance that threatens to unravel and destroy their lives.
Villain (Saban Films) – May 22nd
After being released from prison, ex-con Eddie Franks (Craig Fairbrass) wants nothing more than to start a new life.  However, his dreams of normalcy are tested when he learns of his brother's dangerous debt to a menacing drug lord.  To protect his family, Eddie is forced to go back to his former life of crime and learns that stepping back into this world can have devastating consequences in this action-packed thriller.
Girls Just Wanna Have Blood (Wild Eye Releasing) – May 26th
When social outcast Jessica is accepted into a trio of teenage vampires, she finds herself thrust into a nocturnal world of murder, drugs and all-night parties as they stalk the patrons of local bars and clubs. Meanwhile, a mysterious, foreign vampire hunter searches the underworld in hopes of putting a stake right through their plan to party forever.
The Hunt (Universal Pictures Home Entertainment) – May 26th
In this subversive satire, a group of elites gather for the very first time at a remote Manor House to hunt ordinary Americans for sport. But the elites' master plan is about to be derailed because one of The Hunted, Crystal (Betty Gilpin), knows The Hunters' game better than they do. She turns the tables on the killers, picking them off one by one as she makes her way toward the mysterious woman (two-time Oscar® winner Hilary Swank, Million Dollar Baby) at the center of it all.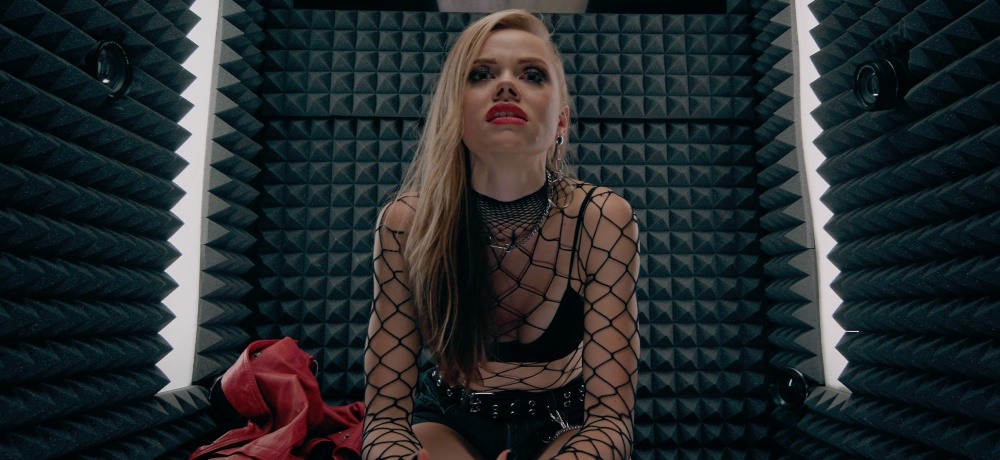 Confessional (Shudder) – Exclusively on Shudder May 28th
After two mysterious deaths at a college on the same night, seven students are blackmailed into revealing what they know inside a hidden confession booth. Their confessions unveil the truth—not just about the deaths, but about the confessional as well.
Debt Collectors (Samuel Goldwyn Films) – May 29th
Debt collectors French and Sue get to work doing what they do best – cracking skulls and breaking bones - as they chase down the various lowlifes who owe money to their boss, Tommy. They're summoned to Las Vegas to collect from a dirty casino owner, who happens to be a vicious ex-lover of Sue's. Meanwhile, a notorious drug kingpin is on the warpath to kill French and Sue to avenge his brother's death. Facing danger from all angles, the pair will have no other choice but to fight their way out of an explosively dangerous situation.