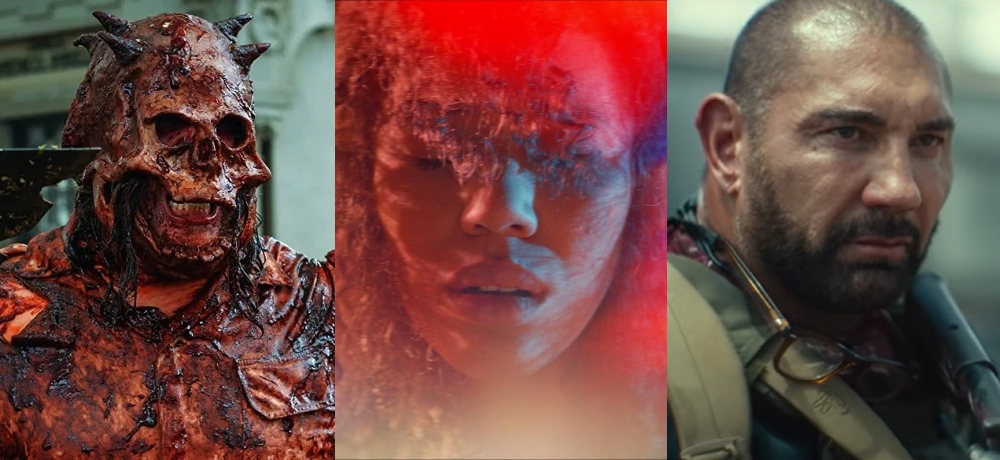 Happy Monday and welcome to a brand new month, dear readers! We have a ton of new horror and sci-fi headed to various digital and VOD platforms all throughout May, kicking off today with Threshold on ARROW. Other highlights include Fried Barry on the 7th (exclusively on Shudder), Benny Loves You on the 11th, The Djinn on May 14th, Army of the Dead from Zack Snyder and Simon Barrett's Seance both are being released on the 21st, and Skull: The Mask, one of my favorite festival films of last year, hits Shudder on May 27th. 
Happy Streaming!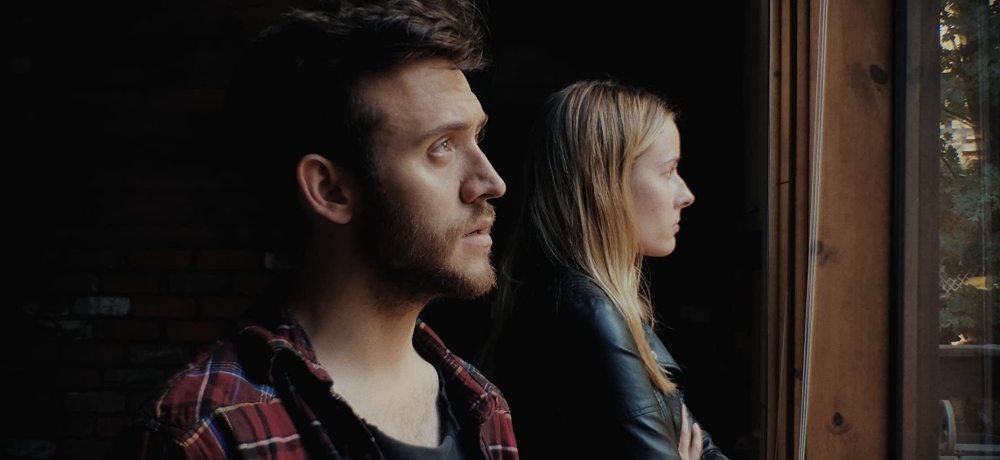 Threshold (ARROW) - Streaming Exclusively on ARROW May 3rd
When a phone call from out of the blue brings Leo (Joey Millin) back into contact with his sister, Virginia (Madison West), long estranged from her family due to years of drug abuse, he arrives to find her alone in a bare apartment in the midst of an apparent overdose. After the convulsions and nausea subside, Virginia insists to Leo that she has been clean for 8 months due to the help of a mysterious group. She confides to her cynical brother that her edginess and paranoia actually stem from a sinister ritual conducted by the group that took her in at her lowest and eventually revealed themselves to be a cult. This curse bound her emotions and physical sensations to a man she has never met before.
With his marriage on the rocks, Leo has his own demons to face. Nonetheless, he is reluctantly persuaded by Virginia to embark on a cross-country road trip to track down this shadowy stranger under the caveat that if he's nowhere to be found and it's all in her head, she'll go to rehab. However, as their date with destiny draws nearer, Leo begins to suspect his sister's tall tale might have some substance.
Cerebrum (Glass House Distribution) - May 4th
To make ends meet, Tom signs on as a guinea pig at a home-based lab, but when he commits a crime he cannot remember, he must risk his own sanity to reveal the truth.
Painkiller (Cinedigm) - May 4th
In PAINKILLER, Bill Johnson (Bill Oberst Jr.) has suffered the kind of loss that no parent should ever have to; watching his daughter fall victim to the opioid epidemic, which too long went unnoticed. Conversely, Dr. Alan Rhodes (Michael Pare), has been leading a lavish lifestyle, thanks to the profits he's been making from his prescription business. Seeing that no one is being held accountable, Bill sets out on a campaign targeting those made rich by the suffering of so many. Teaming up with a rogue cop, they set out to dismantle this network of doctors and pharmaceutical executives that continue to devastate families across the country.
Wrong Place, Wrong Time (Uncork'd Entertainment) - May 4th
An elite team of vigilantes plot to steal 14 billion dollars of laundered money from a notorious mob boss. After being double-crossed, they find refuge in the middle of nowhere with a mysterious family carrying an unsettling secret. They discover that the man of the house is a creature of the dark and they must fight to survive the night.
Shadow in the Cloud (Hulu) - May 5th
In the throes of World War II, Captain Maude Garrett (Chloë Grace Moretz) joins the all-male crew of a B-17 bomber with a top-secret package. Caught off guard by the presence of a woman on a military flight, the crew tests Maude's every move. Just as her quick wit is winning them over, strange happenings and holes in her backstory incite paranoia surrounding her true mission. But this crew has more to fear...lurking in the shadows, something sinister is tearing at the heart of the plane. Trapped between an oncoming air ambush and an evil lurking within, Maude must push beyond her limits to save the hapless crew and protect her mysterious cargo.
15 Things You Didn't Know About Bigfoot (#1 Will Blow Your Mind) (Cranked Up Films) - May 7th
15 THINGS follows millennial vlogger Brian (Brian Emond) who works at a glossy clickbait news site. Recently passed over for a promotion, Brian is assigned to go to the mountains of North Georgia to produce a piece about the search for Bigfoot, guided by cryptid-rockstar Jeffrey (Jeffrey Stephenson). Brian initially thinks Jeffrey is a crackpot, but after they experience a mysterious sighting, he starts to think he actually might have the story of a lifetime.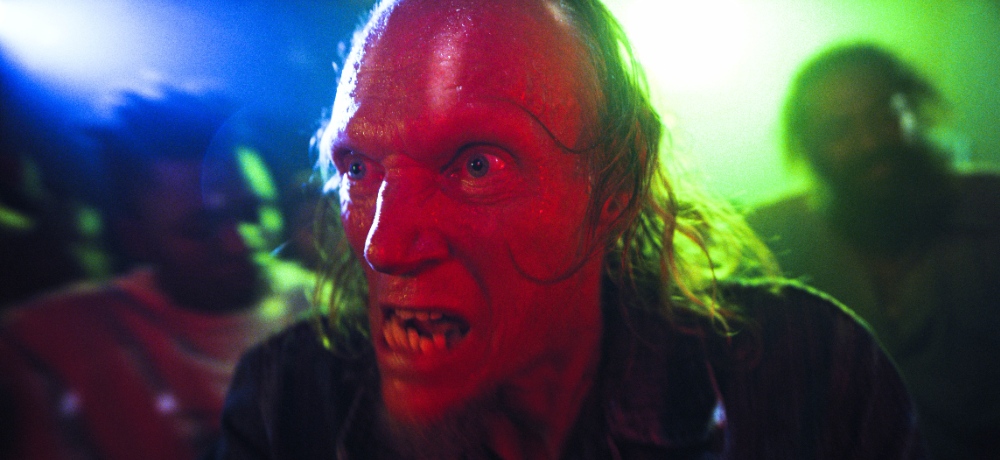 Fried Barry (Shudder) - Streaming Exclusively on Shudder May 7th
Fried Barry follows the story of a drug-addled degenerate who, after yet another bender, gets abducted by aliens. Barry takes a backseat as his alien visitor assumes control of his body and takes it for a joyride through Cape Town. What follows is an onslaught of drugs, sex and violence as Barry's alien tourist enters the weird and wonderful world of humankind.
Initiation (Saban Films) - May 7th
During a university's pledge week, the carefree partying turns deadly serious when a star athlete is found impaled in his dorm. The murder ignites a spree of sinister social-media messages, sweeping the students and police into a race against time to uncover the truth behind the school's dark secrets…and the horrifying meaning of a recurring symbol: a single exclamation mark.
The Unthinkable (Magnet Releasing) - May 7th
It's midsummer and Sweden wakes up to a state of emergency. TV, internet, and telephone networks are down, and before anyone realizes what's behind the collapse, a series of unexplained attacks take place around the country. Alex, a successful pianist whose controlled existence is upturned when his mother dies in a suspected terror attack, returns to his childhood village to arrange the funeral. There, he must reconcile with both his father and his old flame, Anna, who he has desperately been trying to forget. As old feelings come back to the surface, more mysterious attacks plunge Sweden into chaos and confusion. THE UNTHINKABLE is a disaster-thriller about time running out, and protecting what matters most.
Antidote (Uncork'd Entertainment) - May 11th
A woman is admitted into a hospital for an emergency surgery, but she wakes up in a bizarre medical facility where patients are treated like lab rats as mysterious doctors are trying out a cure for all ills. The clinical research is brutal -- human endurance is put to the test and she must find a way to escape or continue to be used as a human Guinea pig.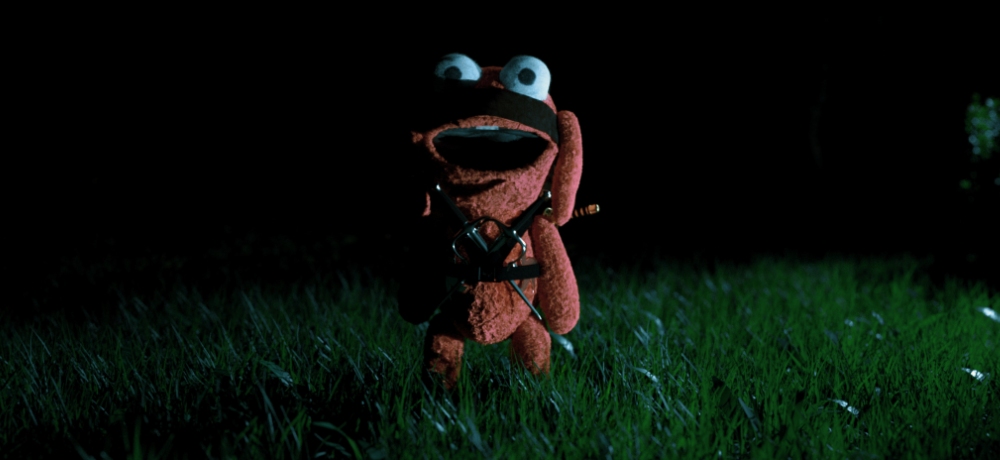 Benny Loves You (Epic Pictures) - May 11th
After the accidental death of his parents, Jack's comfortable lifestyle comes to an end and he must sell his family home. Desperate to improve his life, Jack throws out his childhood belongings including his beloved plush, Benny. It's a move that has disastrous consequences when Benny springs to life with deadly intentions!
Goodbye Honey (Freestyle Digital Media) - May 11th
Dawn, a truck driver, pulls into a state park to get some sleep when she is ambushed by Phoebe, a young woman who claims she is fleeing from an abductor. Dawn is wary of Phoebe's story, leading to a struggle that leaves her phone broken, the keys missing, and nothing but darkness between them and help. As the night progresses, it becomes clear they are not alone. Bonding over a shared history of trauma, Dawn and Phoebe realize they must learn to trust each other if they want to survive a night full of unexpected twists and violent turns.
The Reckoning (Shudder) - Exclusively on Shudder May 13th
In THE RECKONING, after losing her husband during the Great Plague, Grace Haverstock (Charlotte Kirk) is unjustly accused of being a witch and placed in the custody of England's most ruthless witch-hunter, Judge Moorcroft (Sean Pertwee). Forced to endure physical and emotional torture while steadfastly maintaining her innocence, Grace must face her own inner demons as the Devil himself starts to work his way into her mind.
The Djinn (IFC Midnight) - May 14th
The story follows a mute twelve-year-old, Dylan Jacobs, as he discovers a mysterious book of spells inside his new apartment. Grieving the loss of his mother, and feeling isolated from everyone except for his father, Dylan performs a ritual that promises to deliver his heart's desire: to have a voice. But he soon discovers that every gift has a toll when a sinister djinn arrives to collect his soul. Now trapped in his new home with nowhere to hide, Dylan must find a way to survive until the stroke of midnight or pay the ultimate price.
The Woman in the Window (Netflix) - Streaming Exclusively on Netflix May 14th
Confined by her agoraphobia, Anna Fox finds herself keeping tabs on the new family across the street through the windows of her NYC home. After witnessing a brutal crime, secrets begin to unravel and nothing and no one are what they seem.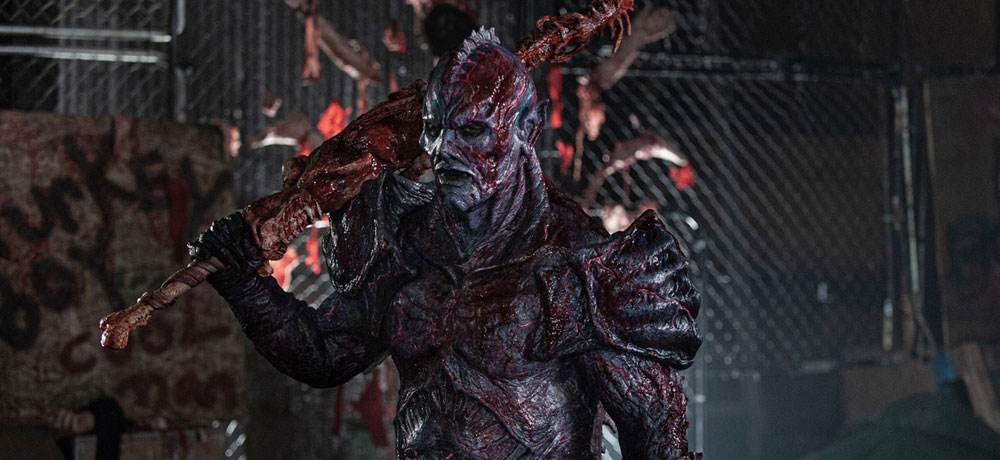 PG: Psycho Goreman (Shudder) - Streaming Exclusively on Shudder May 20th
Siblings Mimi and Luke unwittingly resurrect an ancient alien overlord who was entombed on Earth millions of years ago after a failed attempt to destroy the universe. They nickname the evil creature Psycho Goreman (or PG for short) and use the magical amulet they discovered to force him to obey their childish whims. It isn't long before PG's reappearance draws the attention of intergalactic friends and foes from across the cosmos and a rogues' gallery of alien combatants converges in small-town suburbia to battle for the fate of the galaxy.
Army of the Dead (Netflix) - Exclusively on Netflix May 21st
Following a zombie outbreak in Las Vegas, a group of mercenaries take the ultimate gamble, venturing into the quarantine zone to pull off the greatest heist ever attempted.
The Retreat (Quiver) - May 21st
Renee and Valerie, a couple at a cross roads in their relationship, leave the city to spend the week at a remote cabin with friends. But when they arrive, their friends are nowhere to be found. As they stumble through their relationship woes, they discover they are being hunted by a group of militant extremists who are determined to exterminate them.
Seance (RLJE Films) - May 21st
Camille Meadows is the new girl at the prestigious Edelvine Academy for Girls. Soon after her arrival, six girls invite her to join them in a late-night ritual, calling forth the spirit of a dead former student who reportedly haunts their halls. But before morning, one of the girls is dead, leaving the others wondering what they may have awakened.
Sound of Violence (Gravitas Ventures) - May 21st
Alexis recovered her hearing after witnessing the brutal murder of her family when she was ten. The visceral experience awakened synesthetic abilities in her and started her on an orphaned path of self-discovery through the healing tones of brutal violence. She goes on to pursue a career teaching and experimenting to find new sounds. She is supported and loved by her roommate Marie who is unaware of the dark secrets behind Alexis' unique music and the part she unknowingly plays. Faced with the likelihood of losing her hearing again, Alexis escalates her pursuit of her masterpiece through gruesome sound experiments and devastating designs. She won't let anything stop her, not even love.
Ghost Lab (Netflix) - Exclusively on Netflix May 26th
A research experiment about the afterlife goes awry, when Glar and Wee, two medical doctor buddies see a 'ghost' with their own eyes for the first time, an encounter that spawns an insatiable binge to find a scientific explanation for ghostly spirits, and to find proof of an afterlife. Their fixation and reckless pursuit of knowledge will take them down a rabbit hole that will cost them their friendship, and their loved ones.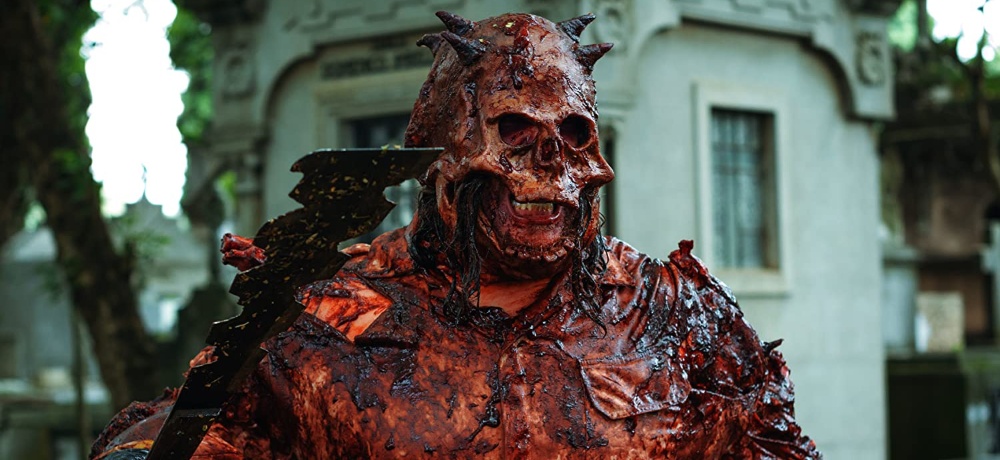 Skull: The Mask (Shudder) - Exclusively on Shudder May 27th
In this splatter-filled supernatural slasher, a Pre-Columbian artifact contains the spirit of Anhangá, the executioner of the god Tahawantinsupay. Whoever wears the masked is possessed by Anhangá and compelled to commit sacrifices to resurrect his god. It's up to a museum assistant and a policewoman to stop the slaughter before the ritual is completed. A throwback treat for fans of '80s slashers and gory practical effects. 
Panic (Amazon Prime Video) - Exclusively on Amazon Prime May 28th
Panic is a new Amazon Prime Video one-hour drama series, written and created by Lauren Oliver (based on her bestselling novel). It takes place in a small Texas town, where every summer the graduating seniors compete in a series of challenges, winner takes all, which they believe is their one and only chance to escape their circumstances and make their lives better. But this year, the rules have changed — the pot of money is larger than ever and the game has become even more dangerous. The players will come face to face with their deepest, darkest fears and be forced to decide how much they are willing to risk in order to win.