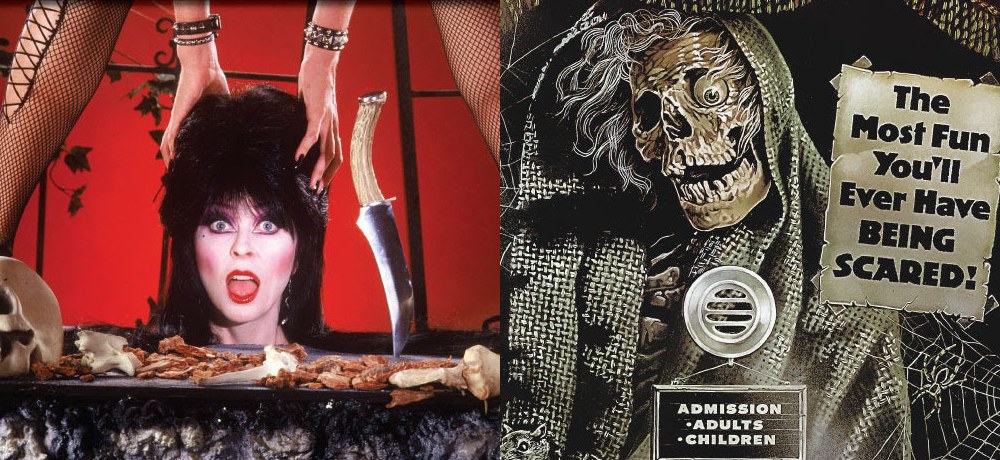 After releasing puzzles for Silent Night, Deadly Night, The Beyond, Pieces, and Cannibal Holocaust last year, Messed Up Puzzles is welcoming Elvira: Mistress of the Dark, Creepshow, The Overlook, and Vampyros Lesbos to their jigsaw family in 2020.
Below, you can view all five puzzles (which are expected to ship out on August 24th), and visit Messed Up Puzzles' official website for more information.
"We are thrilled to announce that Yours Cruelly, Elvira: Mistress of the Dark, kicks off her own line of Messed Up Puzzles with two HUGE...1000 piece jigsaw puzzles. Warning: Assembling these puzzles may result in Unpleasant Dreemz. This is just the beginning. Expect more Elvira puzzles to follow these at Halloween and Christmas!

5 Jolting Tales of Horror in the form of 1000 Pieces of Terror and the Macabre: CREEPSHOW, the Puzzle! This is the most fun you'll have being scared of a jigsaw puzzle.

And what better way to spend time isolated with your family than by staring at this famous carpet pattern. Come play with this jigsaw puzzle from The Overlook Hotel forever and ever and ever (which is how long it will take for you to complete it). But remember: All Work And No Play Makes Jack A Dull Boy...

One More! Guys, we did it. We finally gave the world a Jess Franco jigsaw puzzle, and this one is a Psycho-Sexadelic Horror Freakout. 1000 tastefully erotic bloodsucking pieces, and almost half of them are of Soledad Miranda. Art by the legendary Wes Benscoter, officially licensed from Severin Films, who will be selling a VERY limited 'Red Obi' edition of 50 of these on their site.
Okay, that's it for now. Get puzzlin', bitches."