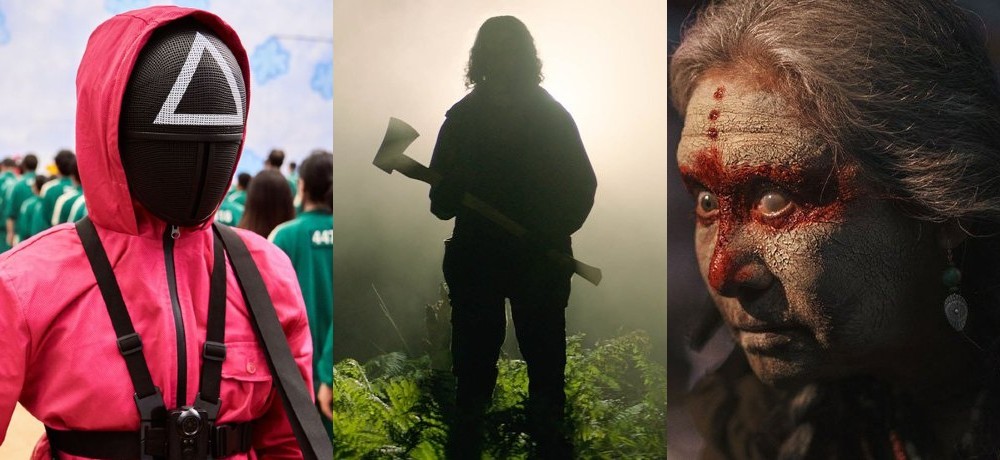 While time has seemingly ceased to exist in year two of the global pandemic, we've had no shortage of entertainment options. More films have had simultaneous theatrical releases and digital releases and most film festivals have been hybrid this year, offering both in-person and virtual access to journalists as well as audiences. We're hoping this trend continues in 2022 to allow accessibility to all. 
With that said, 2021 has been a great year for horror. I've been very fortunate to be able to view and cover some truly amazing horror films this year. As the world still feels like it's in a state of chaos, I've continued to turn to horror as a form of therapy. I've seen some fantastic horror movies and shows this year that not only provided an escape from reality, but also showcased some wildly talented filmmaking. In no particular order, the following are my favorite horror experiences of 2021.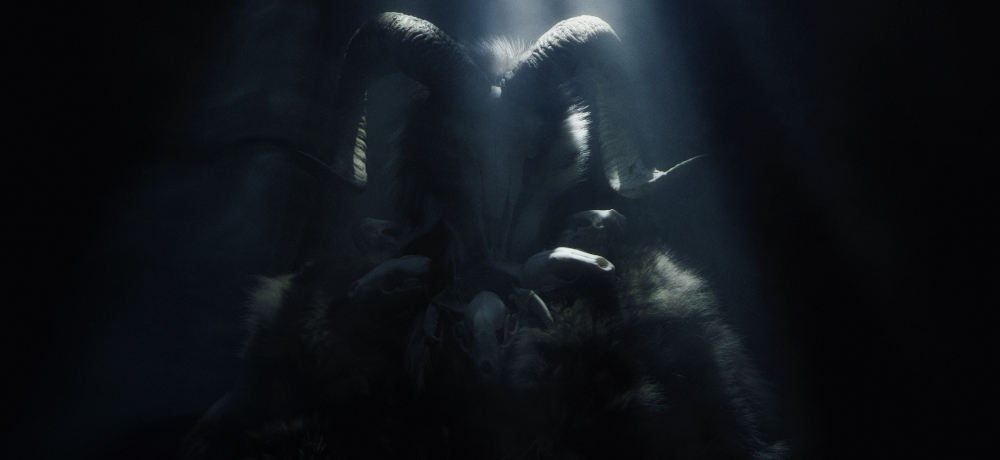 Sator
Inspired by director Jordan Graham's real-life experiences with his grandmother, who also appears in the film, Sator ponders the existence of supernatural beings and is also a case study of mental illness. Graham's grandmother, June Peterson, claims that an entity named Sator repeatedly spoke to her, and the film includes some chilling scenes of June actually recounting her experiences, while also using moody, atmospheric cinematography to tell the story. Sator is a sinisterly thought-provoking film that will stay with you for a while.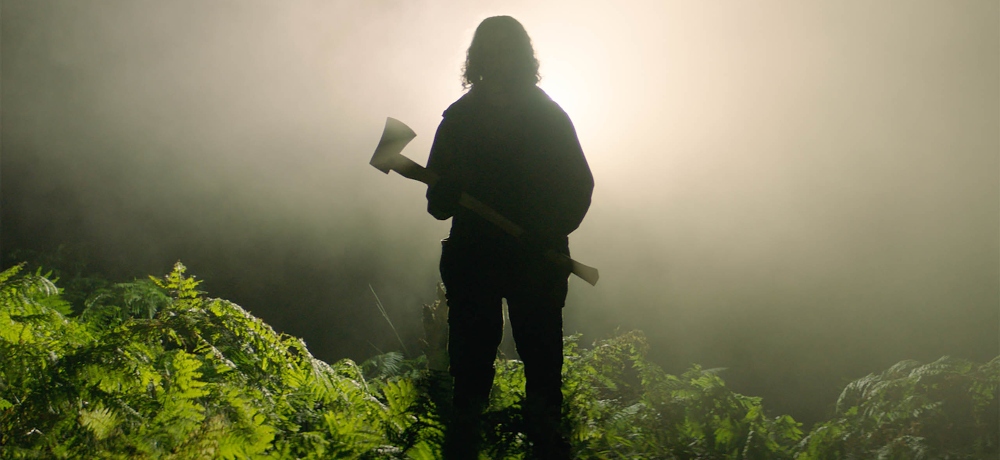 In the Earth
Telling the story of a world consumed by a virus and dealing with isolation, In the Earth is eerily relatable. While it may be difficult for some to watch due to real-life circumstances, pandemic horror is now a thing, and no one does it better than director Ben Wheatley. In the Earth uses psychedelic visuals and the very real terror of coming into contact with someone who may be infected or insane, or both, to effectively tell the story. In the Earth is a bleak, creepy, hallucinogenic fever dream and I enjoyed every minute of it.

The Beta Test
Over the past few years, indie filmmaker Jim Cummings has quickly become a rising star. Cummings' second film, The Wolf of Snow Hollow, was one of my favorite horror movies of 2020. Cummings even has a small role in this year's Halloween Kills, which turned out to be one of the best things about the movie. Created with PJ McCabe, his third film, The Beta Test, is a biting satire of the entertainment industry that is a sleek, smart, Lynchian thriller. Cummings stars as Jordan Hines, a Hollywood agent who is conned into having an affair, leading him to expose himself as wildly inappropriate. Saying all the quiet parts out loud, The Beta Test is shockingly hilarious, yet horrifying, in its portrayal of the entertainment industry. The Beta Test is an absolute riot, and I can't wait to see what Cummings does next. 

My Heart Can't Beat Unless You Tell it To
Writer/director Jonathan Cuartas haunting debut feature My Heart Can't Beat Unless You Tell It To not only blew me away with standout performances from Owen Campbell and Patrick Fugit, but the story also had a lasting impact on me. The film brilliantly uses chronic illness as a metaphor for vampirism, and the depiction of isolation and hopelessness that comes with living with a chronic illness was so accurate that I was not surprised to learn that Cuartas based the story on his own personal experiences.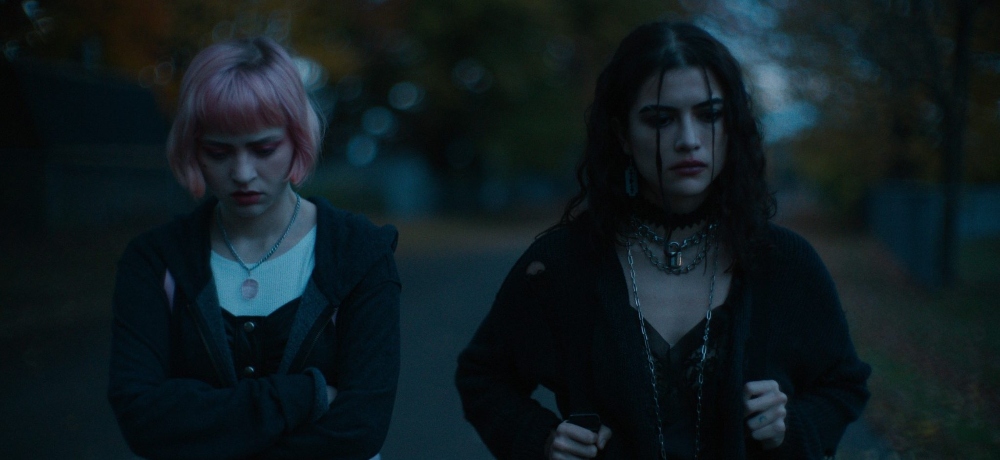 We Need to Do Something
Based on the excellent novella written by Max Booth, III, and directed by Sean King O'Grady, We Need to Do Something uses isolation horror to tell the story of a family, played by Pat Healy, Sierra McCormick, Vinessa Shaw, and John James Cronin, trapped in their bathroom during a storm. As they slowly begin to realize something much, much worse than a storm could be causing the situation they find themselves in, We Need to Do Something provides the best jump scare of the year with a surprising cameo from Ozzy Osbourne.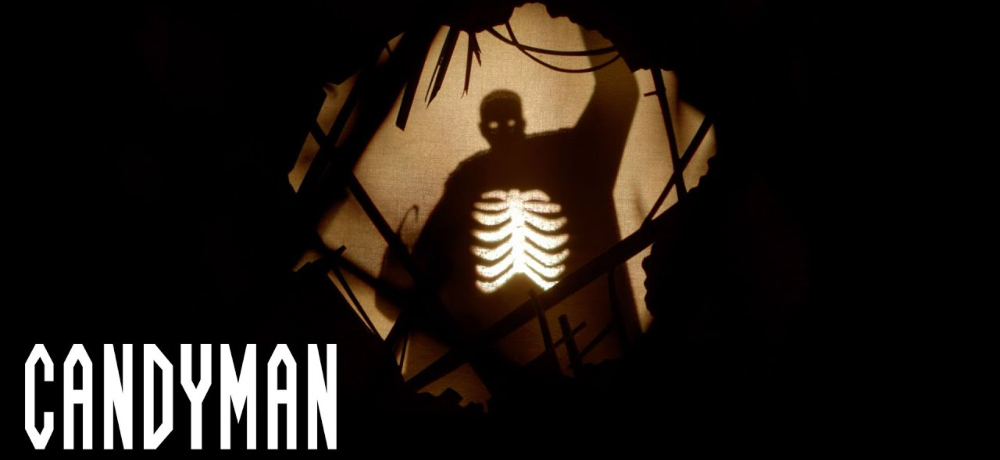 Candyman
Filmmaker Nia DaCosta's Candyman is an exquisitely made direct sequel to 1992's classic film of the same name, which starred the iconic Tony Todd. Using sound design, lighting, imagery, and an outstanding performance from Yahya Abdul-Mateen II, Candyman was an experience which completely enveloped me as the viewer and made me believe in the legend of Candyman. I've never had the nerve to say Candyman in the mirror five times and this movie reminded me why I never will. Even the end credits are remarkable and feature the most heartbreaking, beautiful use of shadow puppets I've ever seen.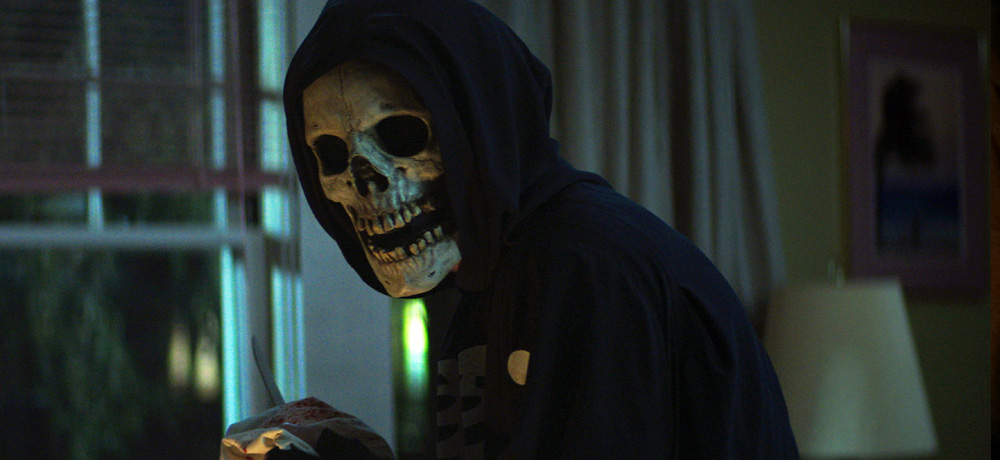 Fear Street Trilogy
Based on the horror fiction series written by R.L. Stine, this past summer, Netflix unleashed one of the biggest horror events of the year, the Fear Street trilogy. As a big slasher fan, when Fear Street Part One: 1994 opened with an homage to Scream, I was hooked. Continuing with Fear Street Part 2: 1978, followed by Fear Street Part 3: 1666, the trilogy compellingly tells the story of a group of teenagers who must figure out how to stop a witch from taking over their town and also features the queer love story of the year.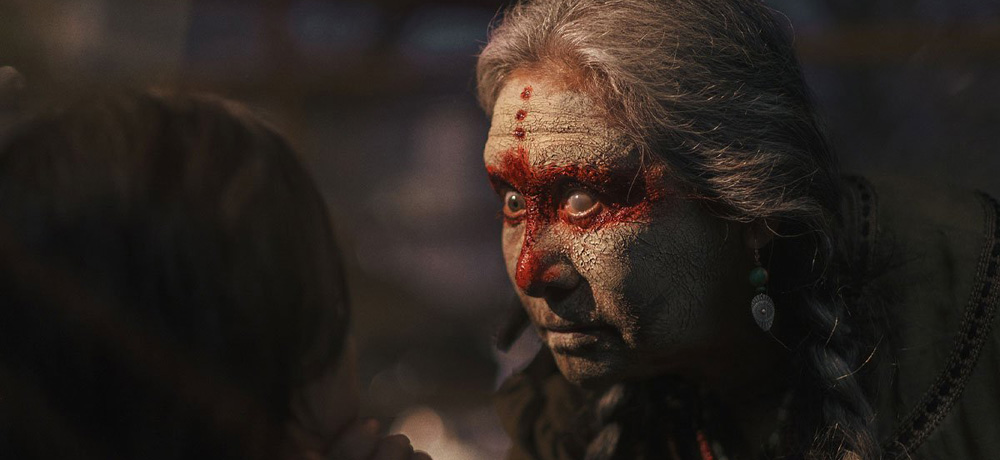 The Old Ways
There are an overwhelming number of horror movies about possession, but director Christopher Alender's The Old Ways, which premiered at Chattanooga Film Festival this year before going to Netflix, managed to find a fresh, terrifying way to present the story. The film follows a journalist, played wickedly by Brigitte Kali Canales, who has to learn how to exorcise her demons, literally, with the help of a bruja. In addition to Canales' intriguing performance, the film features some amazing cinematography and striking makeup effects.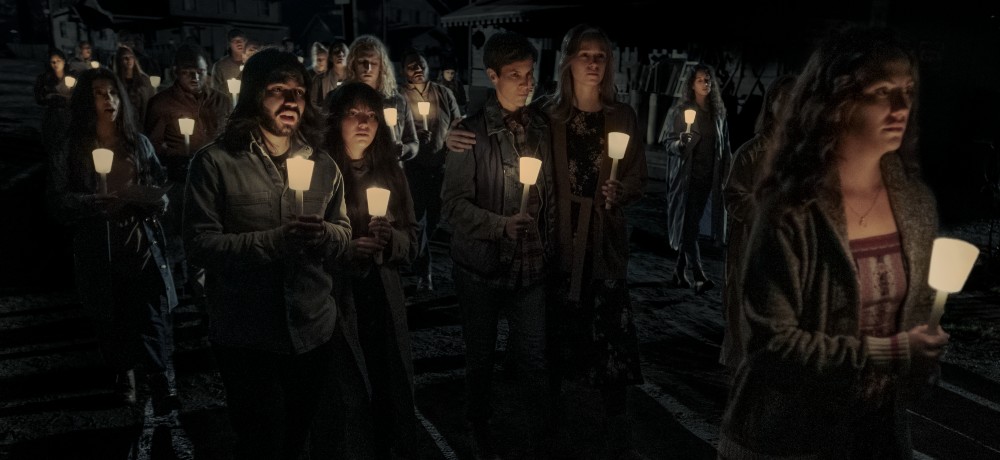 Midnight Mass
Mike Flanagan is one of the most insanely talented horror filmmakers working today, and his Netflix series Midnight Mass, might be his greatest work to date. Drawing on personal experiences and highlighting the scariness of religious, cult-like behavior, Midnight Mass features a magnificent performance from Hamish Linklater as a charismatic priest who promises miracles to a small, island community, but instead brings something sinister to town. Featuring a stellar cast that includes frequent collaborators Kate Siegel, Rahul Kohli, and Samantha Sloyan, Midnight Mass is spectacular storytelling from beginning to end.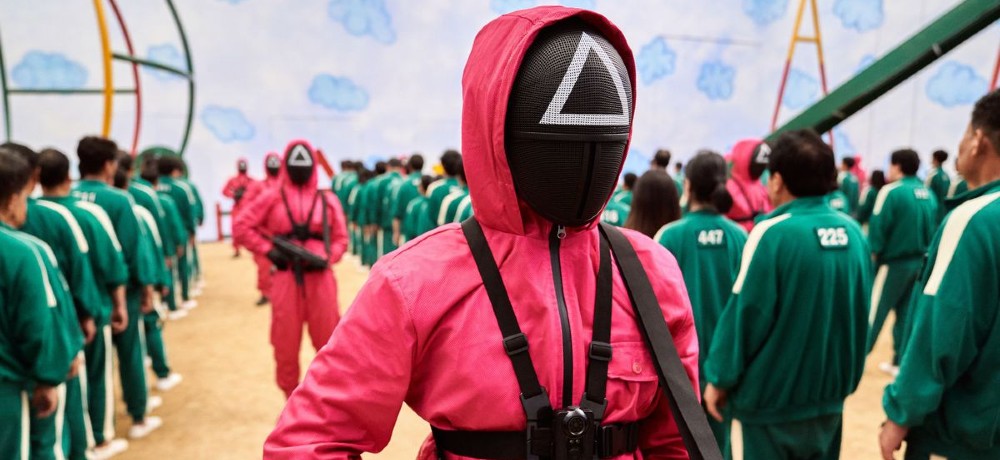 Squid Game
Without a doubt, the most agonizing, but enthralling horror experience of the year was trying to make it through each anxiety-inducing episode of Netflix's Squid Game. The South Korean series created by Hwang Dong-hyuk follows a group of people who have fallen on hard times and end up playing a twisted game that is based on who can survive each outlandish, bloody challenge and make it to the end of the game. This series had me alternately holding my breath to see who would make it and in tears at the people who didn't survive. Squid Game is an expert lesson in classism and an emotional rollercoaster.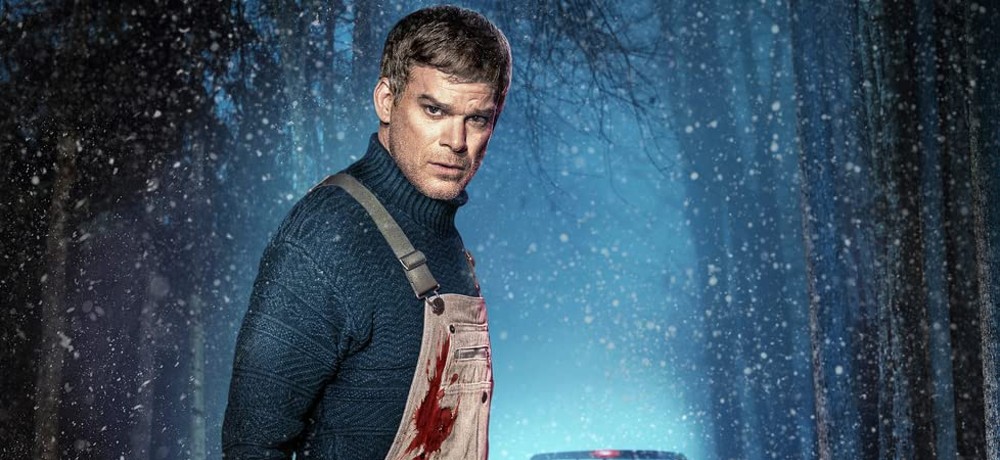 Dexter: New Blood
In 2006 with the series Dexter, Showtime introduced us to Dexter Morgan, played by Michael C. Hall, a likable blood splatter expert living in Miami. The most intriguing thing about Dexter was that he was also a serial killer who only killed people who deserved it. One of the best things about the show was his sister Deb (Jennifer Carpenter), an impressively foul-mouthed detective, who by the end of the series, discovered what her brother really was. No one was happy about the way this series ended in 2013, but this year, Dexter has been revived, ten years later, living in New York, with a new name, and suppressing his dark passenger. I literally squealed with joy when I heard we were getting new episodes of Dexter, which would also bring back Deb, and despite some fans complaining about the show's new aesthetic and Dexter's seemingly new personality, I'm thoroughly enjoying it so far. Hopefully, we'll get a better ending this time.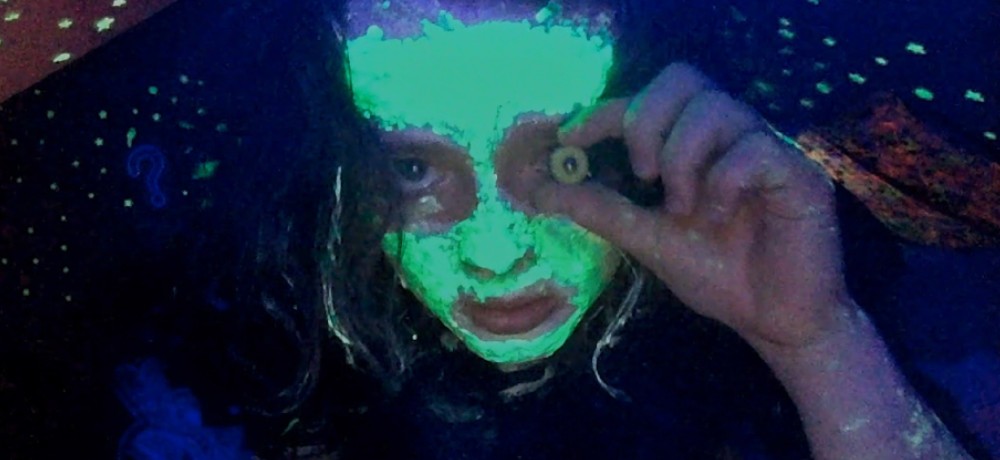 Films to keep on your radar in 2022: I haven't stopped thinking about Jane Schoenbrun's poignant We're All Going to the World's Fair since it premiered at Chattanooga Film Festival earlier this year. Using social media and presenting themes of loneliness and identity and featuring an amazing performance from Anna Cobb as teenager Casey, who is just trying to find her place in the world, this film makes it incredibly easy to get lost in it. Word of mouth has made We're All Going to the World's Fair one of the most eagerly anticipated indie films of the year. Thankfully, the film is set to premiere on HBO Max sometime in 2022. Don't miss it.
Honorable mentions: Another unforgettable film I saw this year was Mark O'Brien's (Ready or Not) extraordinary debut feature The Righteous. Featuring a jaw-dropping performance from O'Brien and using black and white to spectacularly represent good versus evil, the film premiered at this year's Fantasia Film Festival. Hopefully, The Righteous will be released sometime soon so that more people can see it. I can't recommend it enough.