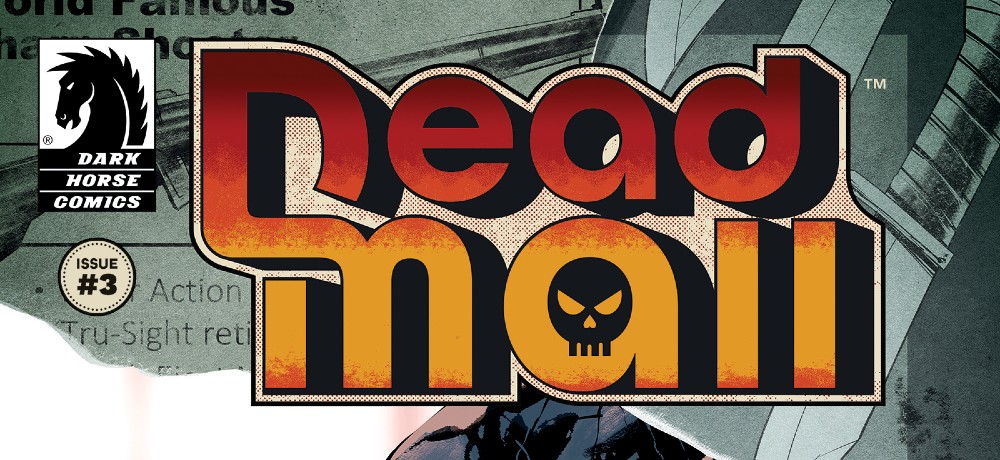 Clown in a Cornfield author Adam Cesare brings an abandoned mall back to life in Dead Mall, his first original comic series with Dark Horse Comics! With pencil, ink, and colors from David Stoll (Pantomime), and letters from Justin Birch, we have an exclusive preview of the third issue you can read right now!
Series Synopsis: "The Penn Mills Galleria is about to be demolished. Five teens sneak into the mall to take a last look around before it's gone. However, while Penn Mills has been closed for years, the mall is far from abandoned. A night of exploration becomes a shopping spree from hell. The teens must contend with the sprawling, transformative horror of Penn Mills or be trapped forever within the Dead Mall."
Dead Mall #3: "As the survivors try to evade the grasp of the Mall Walkers, reality begins to bend within the mall. Past and present bleed together, unleashing creatures from across the history of Penn Mills. And just as the teens think they may have found a way out, they come face to face with an all too familiar horror."
Writer: Adam Cesare
Artist: David Stoll
Letters:

J

ustin Birch

Cover Artist: David Stoll
Publication Date: January 25, 2023
Format: FC, 32 pages; Miniseries
Price: $3.99
UPC: 7 61568 01021 3 00311