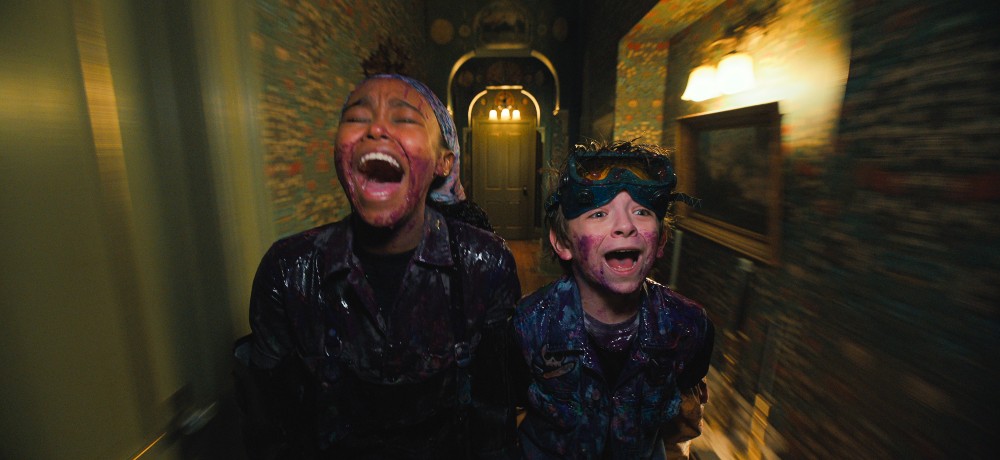 While there's a lot of excitement among horror fans for recent and upcoming R-rated releases, I highly recommend Nightbooks, which just recently made its premiere on Netflix! Directed by David Yarovesky, starring Winslow Fegley, Lidya Jewett and Krysten Ritter, and based on a book by J.A. White, Nightbooks is a great movie for kids to watch this Halloween season, with enough scares and fun to win over horror fans of any age! 
During a recent press day, I had the opportunity to catch up with the Nightbook's main cast to learn about the making of the movie and their favorite horror movies:
"Alex (Winslow Fegley) is a creative boy with a strong passion for writing scary stories. But when he's labeled weird and rejected for what he likes, he swears he'll never write again. That's when an evil witch (Krysten Ritter), captures him in her magical apartment in New York City and demands that he tell her a new tale every night if he wants to stay alive. Trapped inside with Lenore, the witch's spiteful cat watching his every move, Alex meets Yasmin (Lidya Jewett), another young prisoner who has learned how to survive the witch's wicked whims. With Yasmin's help, Alex must learn to embrace what makes him unique — his love for scary stories — and rewrite his own destiny to break them free."
To watch Nightbooks, visit: https://www.netflix.com/title/81002270