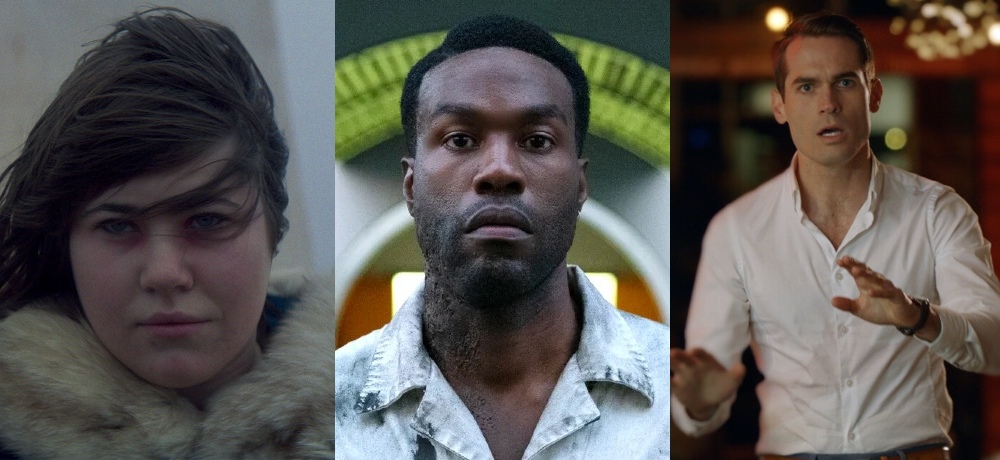 Hello, everyone! While I'm sure you're a little bummed out that Halloween is officially over if you're anything like me, we do have a bunch of great new genre movies headed to Digital, VOD, and various streaming platforms throughout the month of November that should hopefully get you through these dark, Halloween-less times. As usual, Shudder has several great exclusive titles headed to their platform in the coming week (this writer is personally thrilled to see The Strings finally getting a release after falling in love with it during the 2020 festival season), and there are also a few films that you can finally catch up on if you missed them in theaters earlier this year. Plus, there are tons of previously unreleased genre goodness to enjoy, too.
Be sure to check out our list of all the new horror and sci-fi headed to various digital platforms and streaming applications throughout the month of November below—cheers!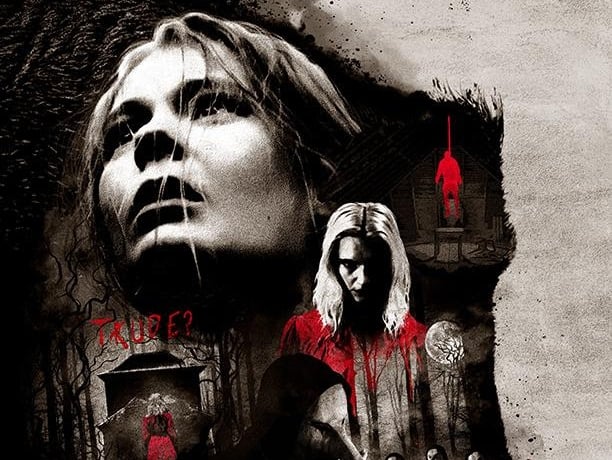 Sleep (ARROW) - Exclusively on ARROW November 1st
Tormented by recurring nightmares of a place she has never been, Marlene (Sandra Hueller, Requiem) cannot help but investigate when she discovers the place is real. Once there, she suffers a breakdown and is admitted to a psychiatric ward. Determined to discover what happened to her, Mona (Gro Swantje Kohlhof) , her daughter, follows and finds herself in Stainbach, an idyllic village with a dark history/secret. What is it that so tormented her mother, and the people of Stainbach? What is the source of the nightmares she suffered? Who is the mysterious Trude that lives in the forest?
The Banishing (RLJE Films) - November 2nd
From acclaimed genre director Chris Smith (Creep) comes the true story of the most haunted house in England. A young reverend, his wife and daughter move into a manor with a horrifying secret. When a vengeful spirit haunts the little girl and threatens to tear the family apart, the reverend and his wife are forced to confront their beliefs. They must turn to black magic by seeking the help of a famous Occultist...or risk losing their daughter.
Candyman (Universal Pictures Home Entertainment) - November 2nd
For decades, the housing projects of Chicago's Cabrini-Green were terrorized by a ghost story about a supernatural, hook-handed killer. In present day, a visual artist (Yahya Abdul-Mateen II; HBO's "Watchmen," Us, forthcoming Matrix Resurrections) begins to explore the macabre history of Candyman, not knowing it would unravel his sanity and unleash a terrifying wave of violence that puts him on a collision course with destiny.
Isolation (Gravitas Ventures) - November 2nd
As a narrative framework, Director and Producer  Nathan Crooker created a fictional world many months into the future that is based around the current global pandemic. All eleven filmmakers used the same unifying framework in creating their stories. The filmmakers were tasked with how to stay creative using only what was available to them at the time. They were not allowed to use Zoom or any other video conferencing services and were only allowed to use the equipment and resources they had with them when they entered into lockdown, including cast and crew, adhering to their respective COVID-19 protocols.
Night at the Eagle Inn (1091 Pictures) - November 2nd
Fraternal twins Spencer and Sarah Moss embark on a pilgrimage to a remote Vermont inn to investigate the last known whereabouts of their father who mysteriously disappeared the night they were born. Once checked in, the uncanny innkeeper and enigmatic groundsman guide the twins through the institution's tragic and terrifying history. Not ones to leave any stone unturned, Spencer and Sarah go rogue and dive deeper - their exploration leading to shocking revelations as the property's dark secrets ensnare them in a hellish labyrinth they must escape before dawn. Equal parts The Innkeepers, The Shining, and Vacancy, Night at the Eagle Inn is a fast-paced horror-mystery laden with intrigue, black comedy, and plenty of scares.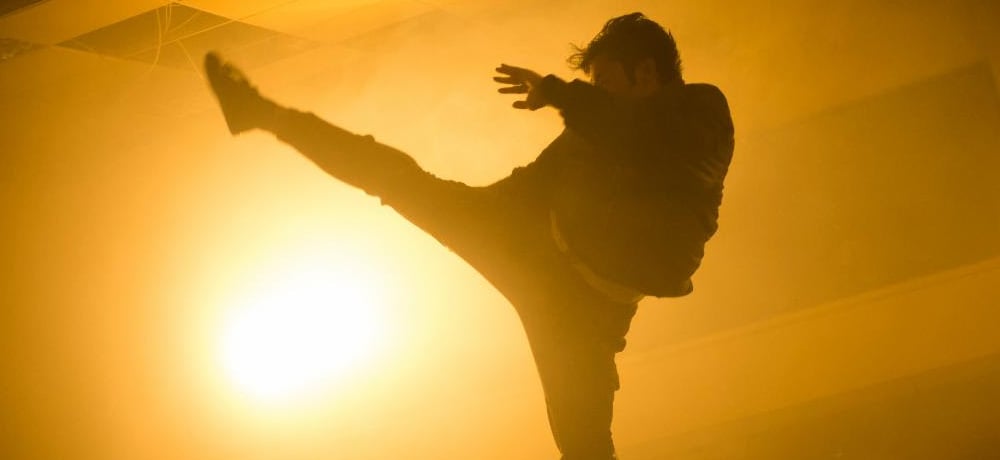 Nightshooters (Indiecan Entertainment) - November 2nd
Nightshooters is the story of a group of filmmakers illegally shooting a low-budget film in an abandoned office building slated for demolition. When they inadvertently witness and film a gangland execution in the opposite building, they have to use all their skills and wits to survive the night whilst being relentlessly pursued by the gang who are hellbent on not leaving any witnesses alive.
On the Trail of Bigfoot: The Discovery (1091 Pictures) - November 2nd
The biggest breakthrough in the search for Sasquatch has just been found in Northern Washington. Documentarian Seth Breedlove heads to the Olympic Peninsula where he finds the Olympic Project: a Bigfoot research group that has found the best evidence for the existence of the creature. Breedlove and members of the Olympic Project head deep into the forests of the Pacific Northwest to learn more about the infamous "Nest Site". The nests may hold the key to understanding what people are encountering around the United States. Along the way, they find that the evidence they seek might not be the only thing waiting for them in the shadowy woods…
The Spore (Lionsgate) - November 2nd
Fleeing from civilization as a horrific plague ravages mankind. Meadow gets a lift from a stranger. When she sees that the driver is gruesomely infected, Meadow escapes and takes refuge in a cabin that's abandoned…or is it? The apocalypse started days earlier when an evil spore, long-dormant beneath an ancient ice field, was awakened by global warming. Now, as ten strangers try to evade the madness, some must succumb to the hideously mutating fungus and claim the survivors as their bitter prey.
Dead & Beautiful (Shudder) - Exclusively on Shudder November 4th
Five rich spoiled Asian twenty-somethings (Gijs Blom, Aviis Zhong, Yen Tsao, Philip Juan, Anechka Marchenko) are suffering from upper-class ennui, unsure how to spend their days when so little is expected from them. In search of excitement, the five friends form the "Circle," a group where they take turns designing a unique, extravagant experience for the others. But things go wrong when the privileged urbanites awaken after a night out, to find they have developed vampire fangs and an unquenchable thirst for flesh, blood, and adventure at any price.
The Beta Test (IFC Films) - November 5th
A married Hollywood agent receives a mysterious letter for an anonymous sexual encounter and becomes ensnared in a sinister world of lying, murder, and infidelity in this scintillating satire.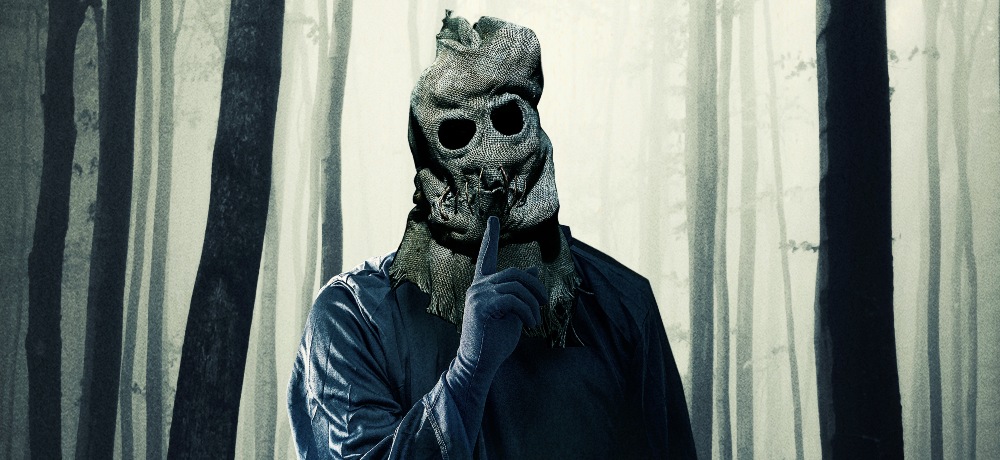 Lantern's Lane (Vertical Entertainment) - November 5th
A recent college graduate and her estranged high school friends return to Lantern's Lane, the home of a real urban legend, and must fight to survive the night.
Lair (1091 Pictures) - November 9th
When Ben Dollarhdye is accused of murder, saying he was possessed by a demonic force, Steven Caramore investigates his friend's claims, setting off a chain of events that forces a young family into a terrifying battle for survival.
That Cold Dead Look in Your Eyes (Dark Star Pictures) - November 9th
Leonard is about to lose his girlfriend, home and job. Upon that, he's having strange hallucinations. Is it stress or an after effect of new technology installed all over the city? He must figure it out or he'll be trapped in this nightmare forever.
Great White (Shudder) - Exclusively on Shudder November 11th
A blissful tourist trip turns into a nightmare for five passengers when their seaplane goes down near a shipwreck. Stranded miles from shore in an inflatable life raft, they find themselves in a desperate fight for survival as they try to make it to land before they either run out of supplies or are taken by a menacing pack of sharks lurking just beneath the surface. 
Apex (RLJE Films) - November 12th
Serving a life sentence for a crime he didn't commit, ex-cop Thomas Malone is offered a chance at freedom if he can survive a deadly game of Apex. Six hunters pay for the pleasure of hunting another human on a remote island, but once Malone arrives all hell breaks loose. Laying traps and playing mind games, Malone tries to turn the tables and fight for his life and his future.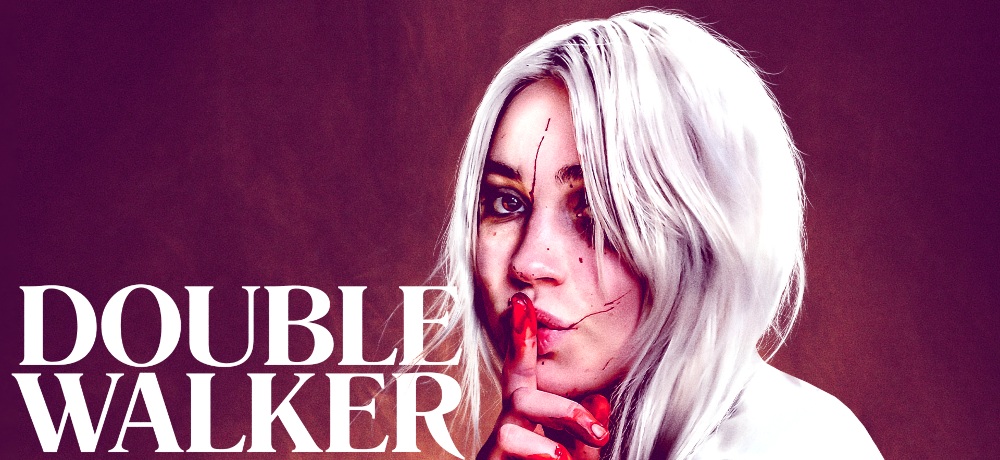 Double Walker (Cranked Up Films) - November 12th
A young Ghost (producer/co-writer Sylvie Mix) haunts her cold Midwestern hometown, trying to piece together the horrific flashes of memories from her past. One by one she kills the men she believes were responsible for her death, though her plan is derailed when she meets Jack (Jacob Rice), a kind movie theater usher who inadvertently intercepts as she's stalking her next victim. While Jack takes her in and offers her a glimpse at a normal life, her desire to avenge her own murder lingers on.
Ankle Biters (Dark Star Pictures) - November 16th
Sean, a pro hockey enforcer, has fallen in love with Laura, a widowed mother of four young daughters. When Laura's children mistake an act of lovemaking as an attack, they plot to protect their mother at all costs and with horrific results.
Caveat (RLJE Films) - November 16th
In CAVEAT, in desperate need of money, Isaac accepts a job looking after his landlord's niece, Olga, for a few days. But there is a catch. He must wear a leather harness and chain that restricts his movements to certain rooms in order to protect Olga's extremely frail mental state. Once left alone with Isaac, Olga exhibits erratic behavior, while Isaac makes horrific discoveries in the house that trigger a deeply buried, traumatic memory.
Motherly (The Horror Collective) - November 16th
A single mother is attacked by a vengeful couple who believe she's responsible for their daughter's murder.
The Feast (IFC Midnight) - November 19th
Filmed in Welsh, the picture follows a young woman serving privileged guests at a dinner party in a remote house in rural Wales. The assembled guests do not realize they are about to eat their last supper.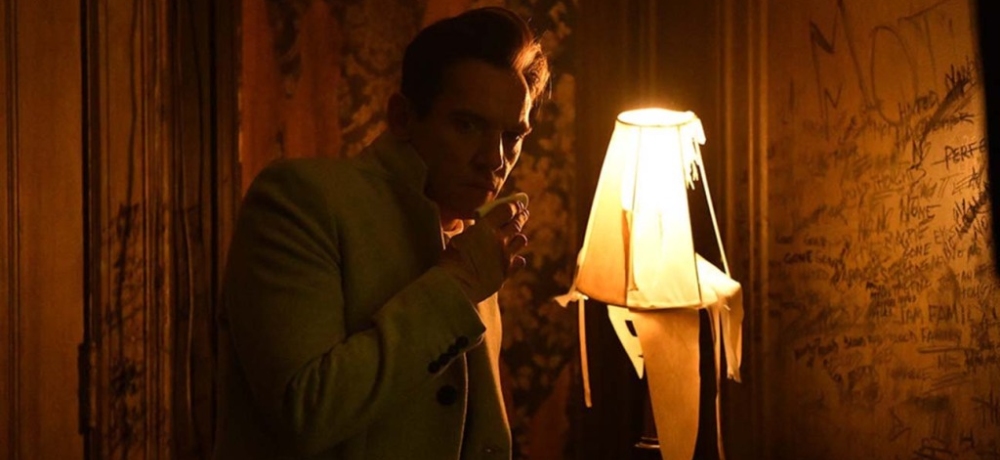 Hide and Seek (Saban Films/Paramount) - November 19th
Jonathan Rhys Meyers stars in the intense psychological thriller filled with shocking twists and turns. After the death of his wealthy father, Noah seeks his outcast brother to make amends and share the family fortune. But the family harbors a dark secret and a series of cryptic clues will lead Noah on a terrifying trail to the truth that threatens to tear him apart from the ones he loves the most.
Prisoners of the Ghostland (Shudder) - Exclusively on Shudder November 19th
In the treacherous frontier city of Samurai Town, a ruthless bank robber (Nicolas Cage) is sprung from jail by a wealthy warlord, The Governor (Bill Moseley), whose adopted granddaughter Bernice (Sofia Boutella) has run away. Strapped into a leather suit that will self-destruct within five days if he doesn't find the missing girl, the bandit sets off on a journey to find the young woman — and his own path to redemption.
The Strings (Shudder) - Exclusively on Shudder November 23rd
In the dead of winter, Catherine (Teagan Johnston), a talented musician who, having recently broken up her successful band, travels to her aunt's remote coastal cottage to work on new material in solitude. Once there, she and local photographer Grace (Jenna Schaefer) spark up a budding romance while visiting an abandoned farmhouse with a disturbing past. Soon after, strange and seemingly supernatural occurrences begin to manifest at the cottage, escalating each night and dangerously eroding Catherine's sense of reality.