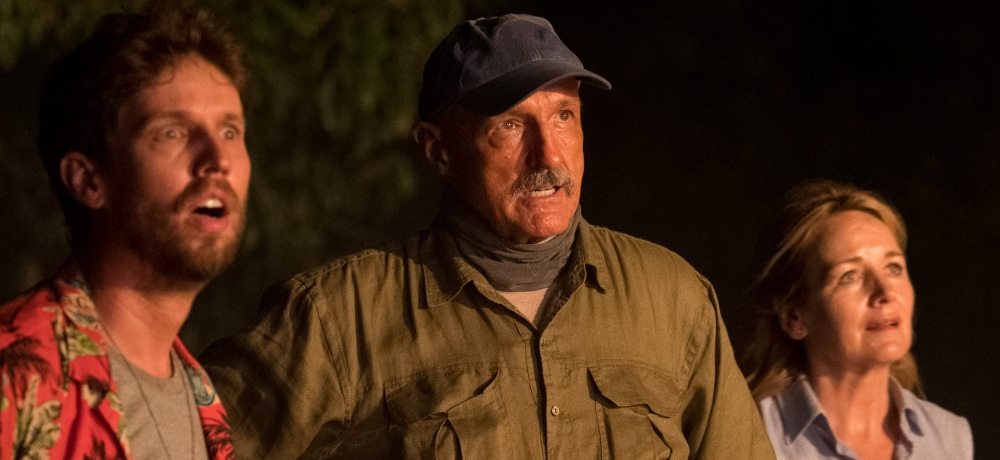 With Halloween less than two weeks away, we've got another batch of horror and sci-fi home media releases coming home this week that would make for some perfect seasonal viewings this month. Burt Gummer returns this Tuesday in Tremors: Shrieker Island, and if you're a big fan of horror anthologies, you'll definitely want to pick up Scare Package as well. Haunt, from Scott Beck and Bryan Woods, is getting a two-disc Collector's Edition this week, the second season of NOS4A2 heads home on both Blu-ray and DVD, and Scream Factory is giving Stan Winston's Pumpkinhead the Steelbook treatment on Tuesday, too.
Other releases for October 20th include a new release of The Haunting (1999), Killdozer, Amulet, The Ape, Chop Chop, the Tremors: 7-Movie Collection, The Owners, Picture Mommy Dead, No Escape, and the Back to the Future: The Ultimate Trilogy in 4K.
Amulet (Magnolia, DVD)
Tomaz, a former soldier haunted by his past, is left homeless after an accident and takes refuge in the decaying home of Magda -- a lonely young woman struggling to care for her ailing mother. As Tomaz gets closer to and begins to fall for Magda, he notices strange and unexplainable phenomena, and suspects that Magda may be prisoner to her mother's otherworldly bidding.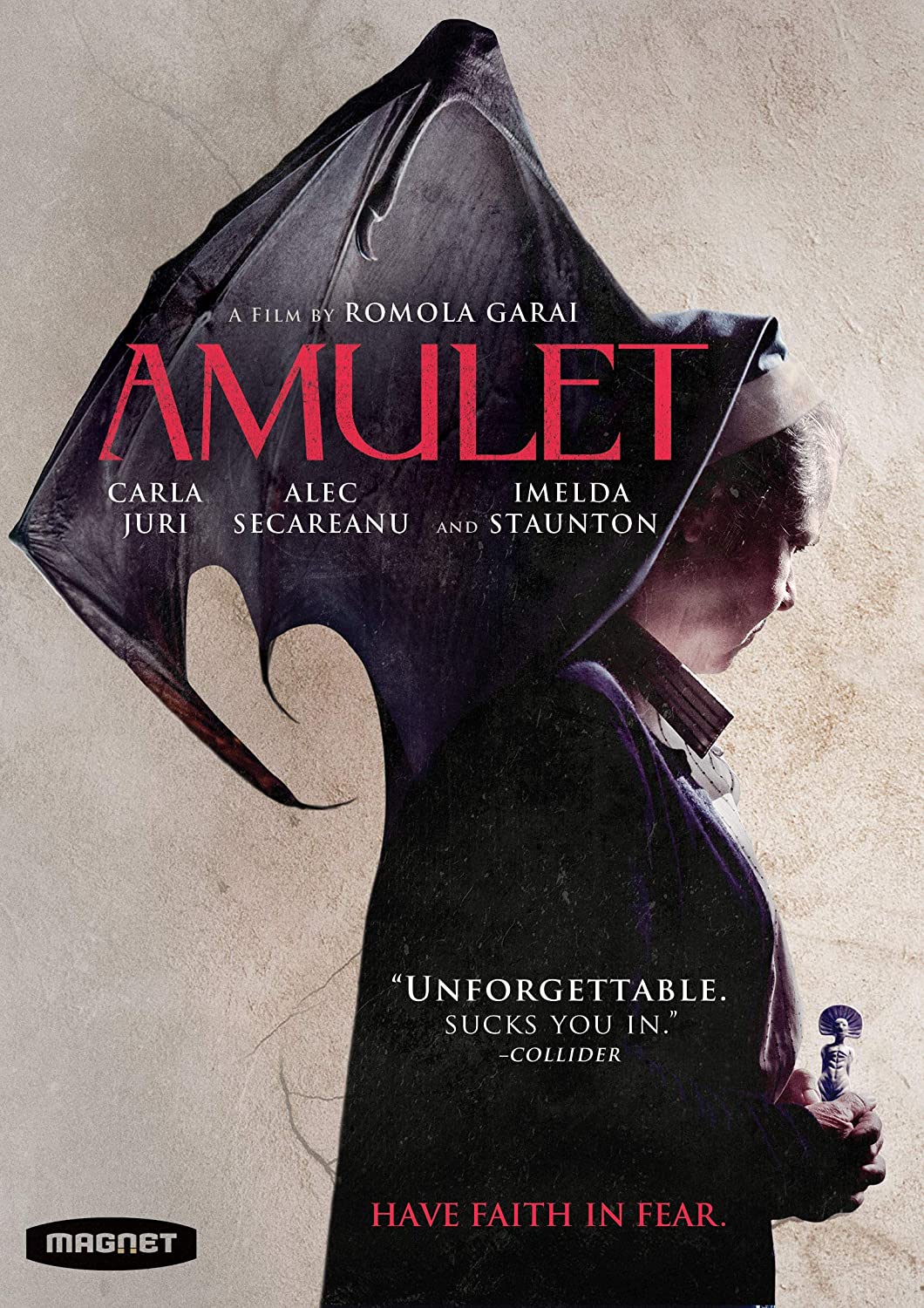 Haunt: 2-Disc Collector's Edition (Ronin Flix/Momentum Pictures, Blu/CD Combo)
On Halloween, a group of friends encounter an "extreme" haunted house that promises to feed on their darkest fears. The night turns deadly as they come to the horrifying realization that some nightmares are very real. 
SPECIAL FEATURES:
- NEW To Escape the Haunt: The Making of HAUNT featurette including interviews with writers/directors Scott Beck and Bryan Woods, actors Katie Stevens, Will Brittain, Andrew Lewis Caldwell, Lauryn Alisa McClain, Schuyler Helford, Justin Marxen, Chaney Morrow, Special Makeup Effects artist Chris Bridges and co-composer Andy Milburn (tomandandy)
- NEW Audio Commentary with actors Justin Marxen (Clown), Chaney Morrow (Ghost) and Damian Maffei (Devil)
- Audio Commentary with writers/directors Scott Beck and Bryan Woods, Behind the Haunt, The Sound of Haunt, Deleted Scenes with an introduction by Scott and Bryan
- Popcorn Frights Q & A with Scott, Bryan and some of the cast
- Egyptian Theatre Premiere Q & A with Scott and Bryan, moderated by Eli Roth 
- Short Film: The Sleepover – Scott and Bryan's first film
- Director's Diary
- Theatrical Trailer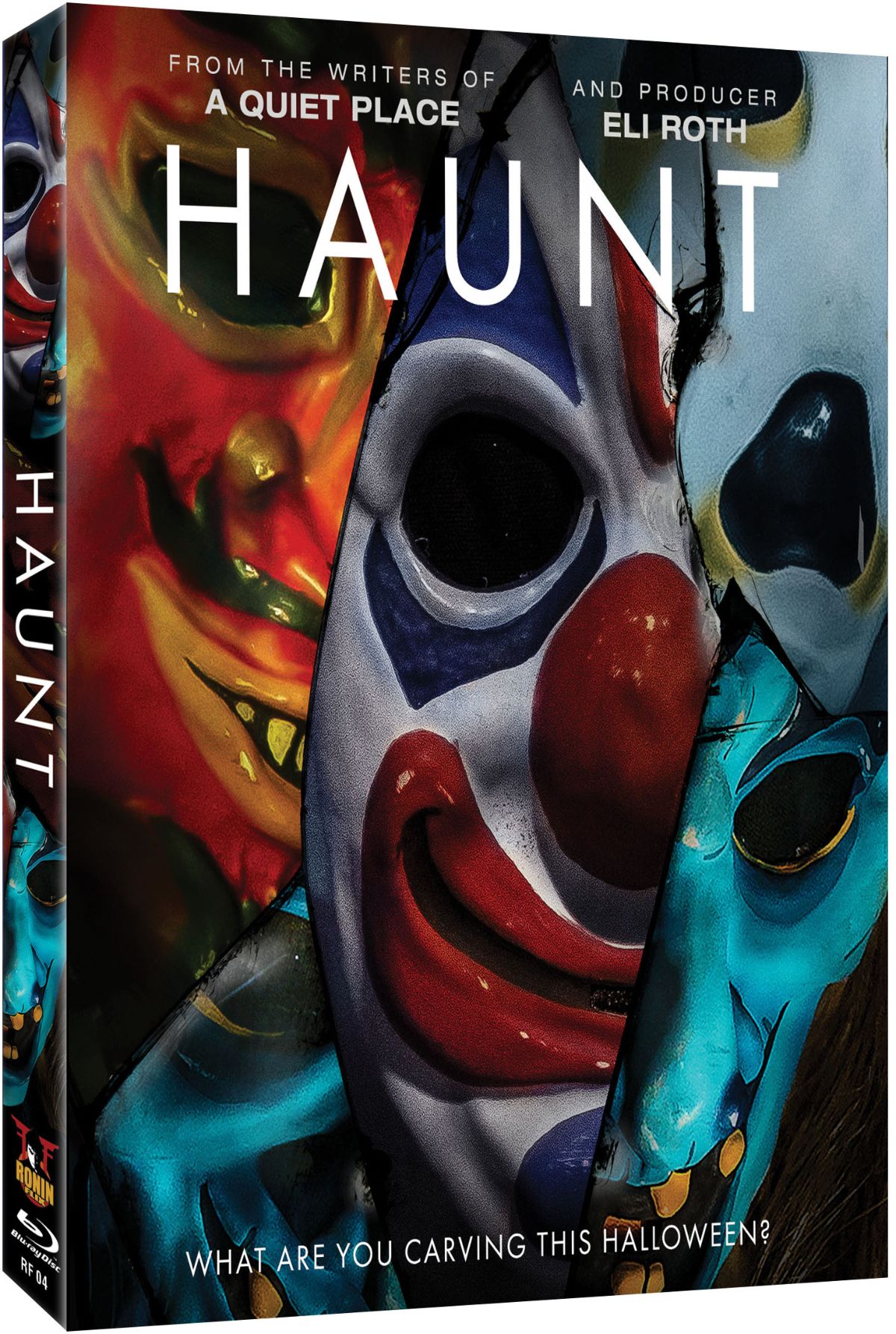 NOS4A2: Season 2 (RLJE Films, Blu-ray & DVD)
Eight years after they finally faced off for the first time, Vic McQueen remains more determined than ever to destroy Charlie Manx. Charlie, having faced his own mortality, emerges desperate for revenge against Vic. This time, he sets his sights on the person who means most to Vic – her eight-year-old son Wayne. The race for Wayne's soul sends Vic and Charlie on a high-speed collision course, forcing both to confront the mistakes of their pasts in order to secure a hold on Wayne's future.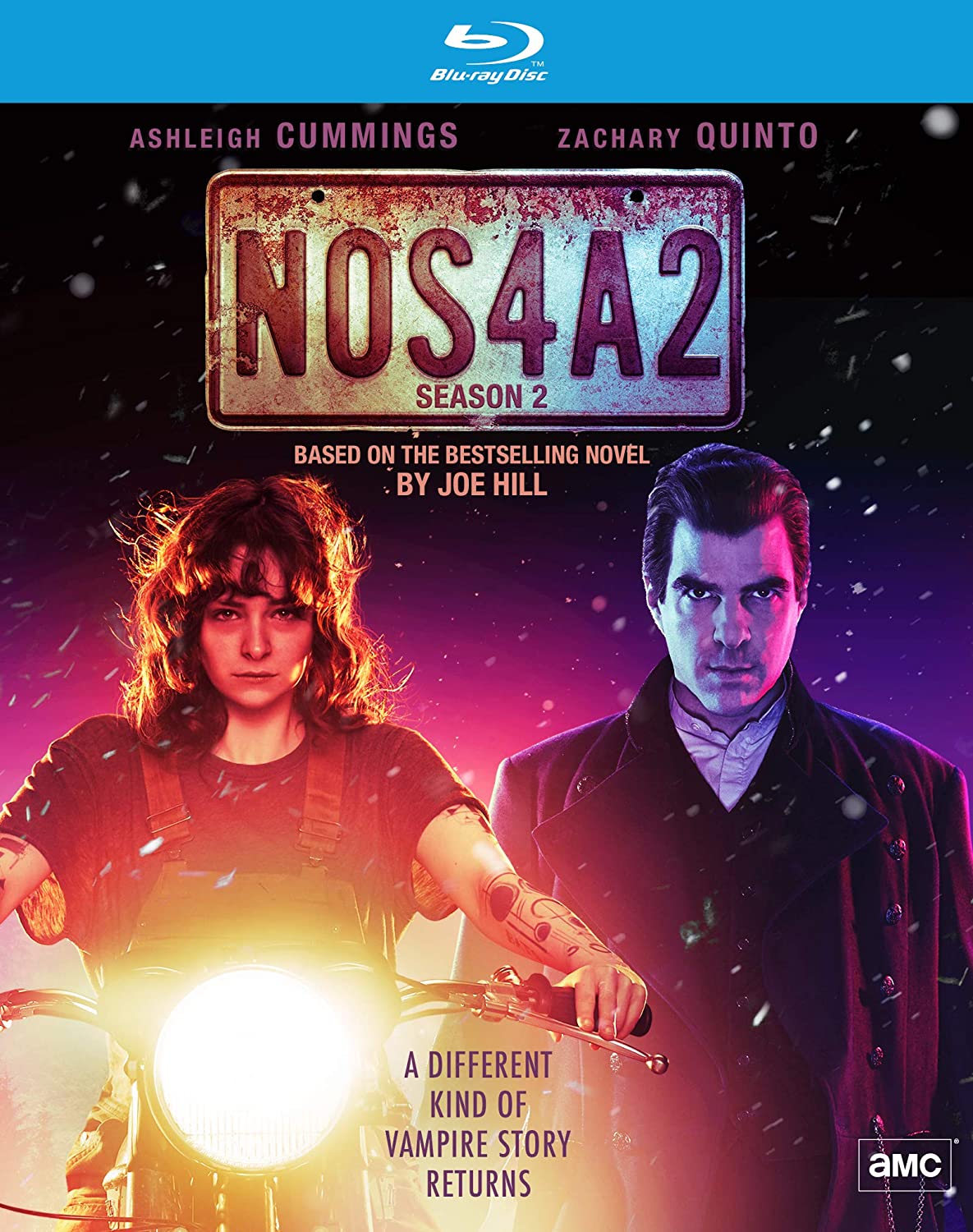 Paramount Presents: The Haunting (1999) (Paramount Pictures Home Entertainment, Blu/Digital Combo)
Widely regarded as one of the finest, and most terrifying ghost stories ever written, Shirley Jackson's The Haunting of Hill House serves up sinister source material in this an edge-of-your-seat thriller, available for the first time on Blu-ray. For over a century, the foreboding Hill House mansion has sat abandoned… or so it seemed. Intrigued by its past, Dr. Marrow lures three subjects to the site for an experiment. But, from the moment of their arrival, as night descends, the study goes horrifyingly away, and Hill House unleashes its supernatural wrath on the unsuspecting subjects. Newly remastered from a 4K film transfer, supervised by director Jan de Bont (SPEED), the blockbuster adaptation features Oscar-winner Catherine Zeta-Jones, Liam Neeson, Lili Taylor and Owen Wilson.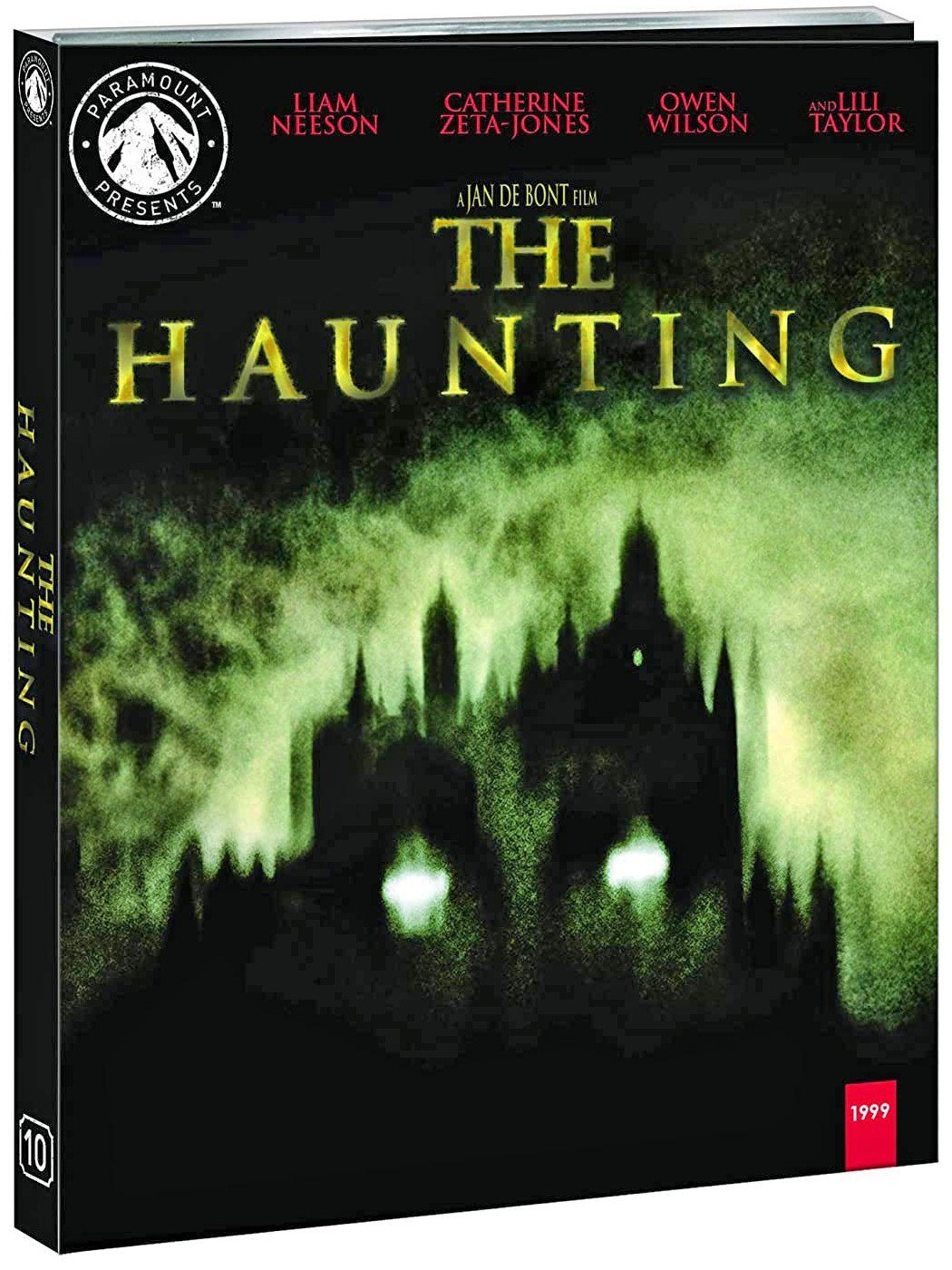 Pumpkinhead: Steelbook Edition (Scream Factory, Blu-ray)
When a group of teenagers inadvertently kill his only son, Ed Harley (Lance Henriksen, Aliens) seeks the powers of a backwoods witch to bring the child back to life. But instead, she invokes "Pumpkinhead"—a monstrously clawed demon which, once reborn, answers only to Ed's bloodlust. But as the creature wreaks its slow, unspeakable tortures on the teens, Ed confronts a horrifying secret about his connection to the beast—and realizes that he must find a way to stop its deadly mission before he becomes one with the creature forever. A terrifying parable of revenge and possession, Pumpkinhead also stars Jeff East (Deadly Blessing), Joel Hoffman (Slumber Party Massacre II) and Kerry Remsen (A Nightmare on Elm Street 2: Freddy's Revenge).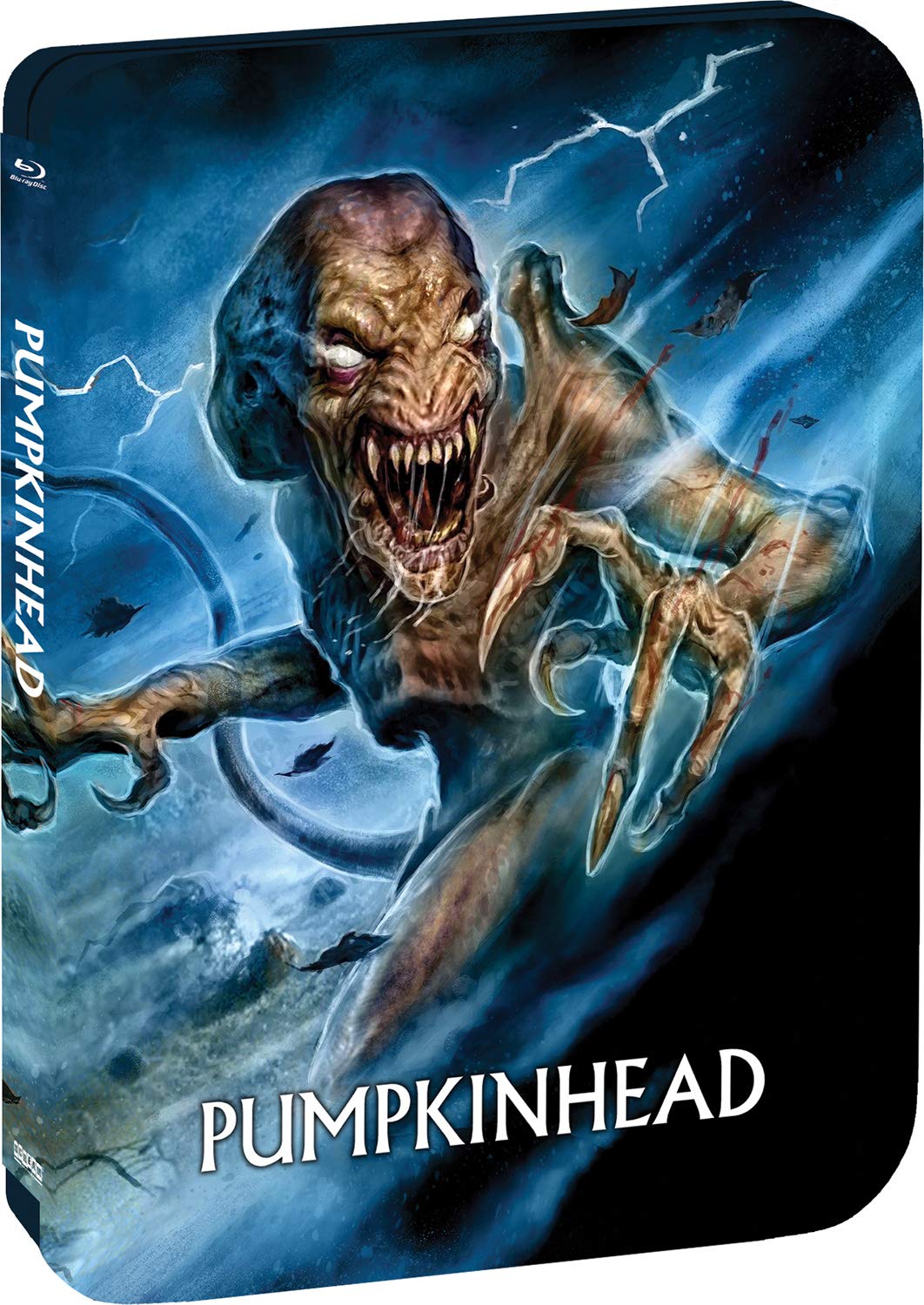 Scare Package (RLJE Films, Blu-ray & DVD)
Chad Buckley is a lonely Horror aficionado, spending his days overseeing a struggling video store and arguing with his only customer, Sam. When an unsuspecting job applicant arrives, Chad sets out to teach him the rules of Horror.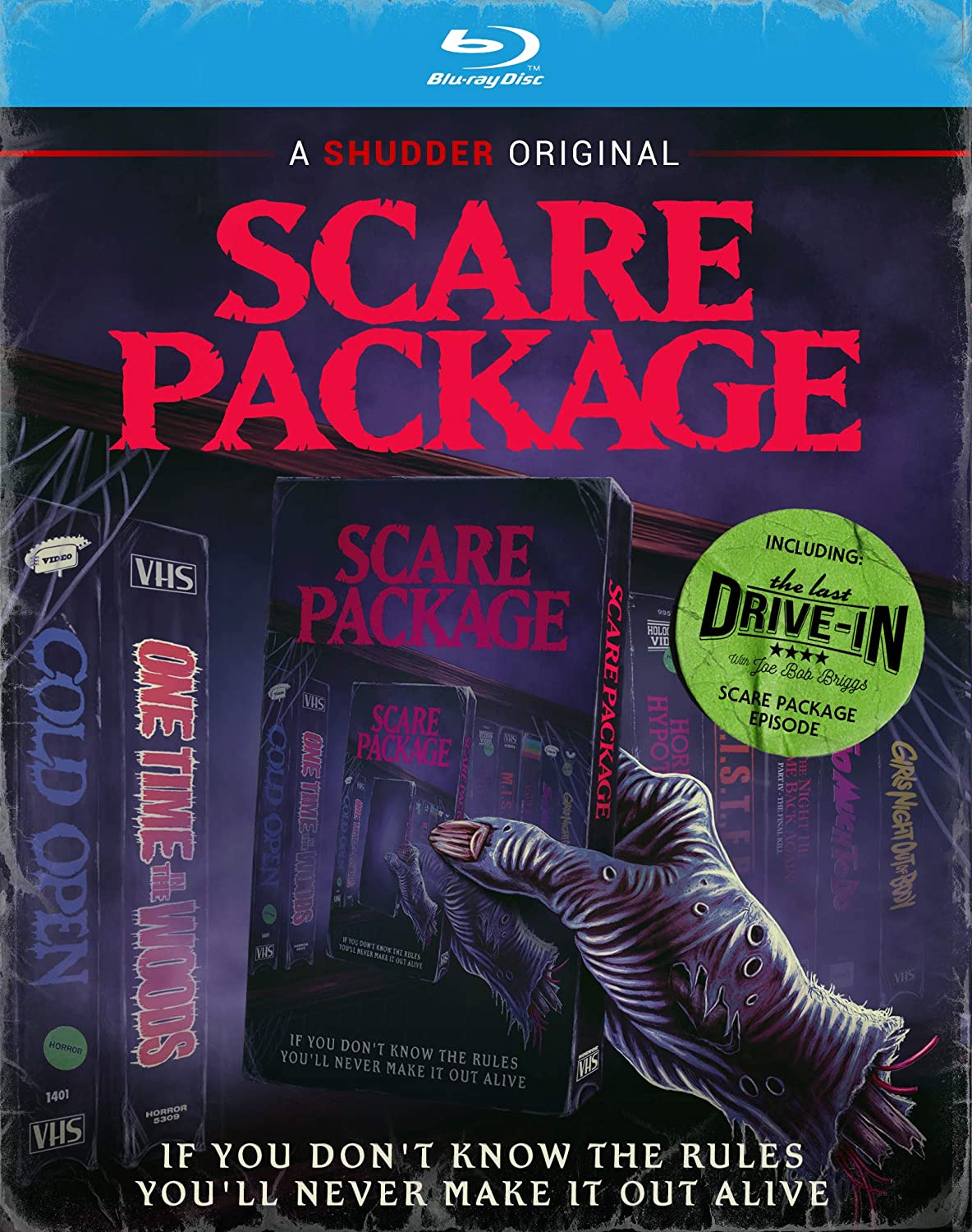 Tremors: Shrieker Island (Universal Pictures Home Entertainment, Blu/DVD/Digital & DVD)
When a group of wealthy trophy hunters genetically modify Graboid eggs to create the ultimate hunting experience, it isn't long before their prey escapes the confines of their small island and begins terrorizing the inhabitants of a nearby island research facility. The head of the research facility and her second-in-command Jimmy (Jon Heder) locate the one man who is an expert in killing Graboids: the one and only, and now reluctant, Burt Gummer (Michael Gross). Once on board, Burt leads the group in an all-out war against the larger, faster, and terrifyingly intelligent Graboids and the swiftly multiplying Shriekers!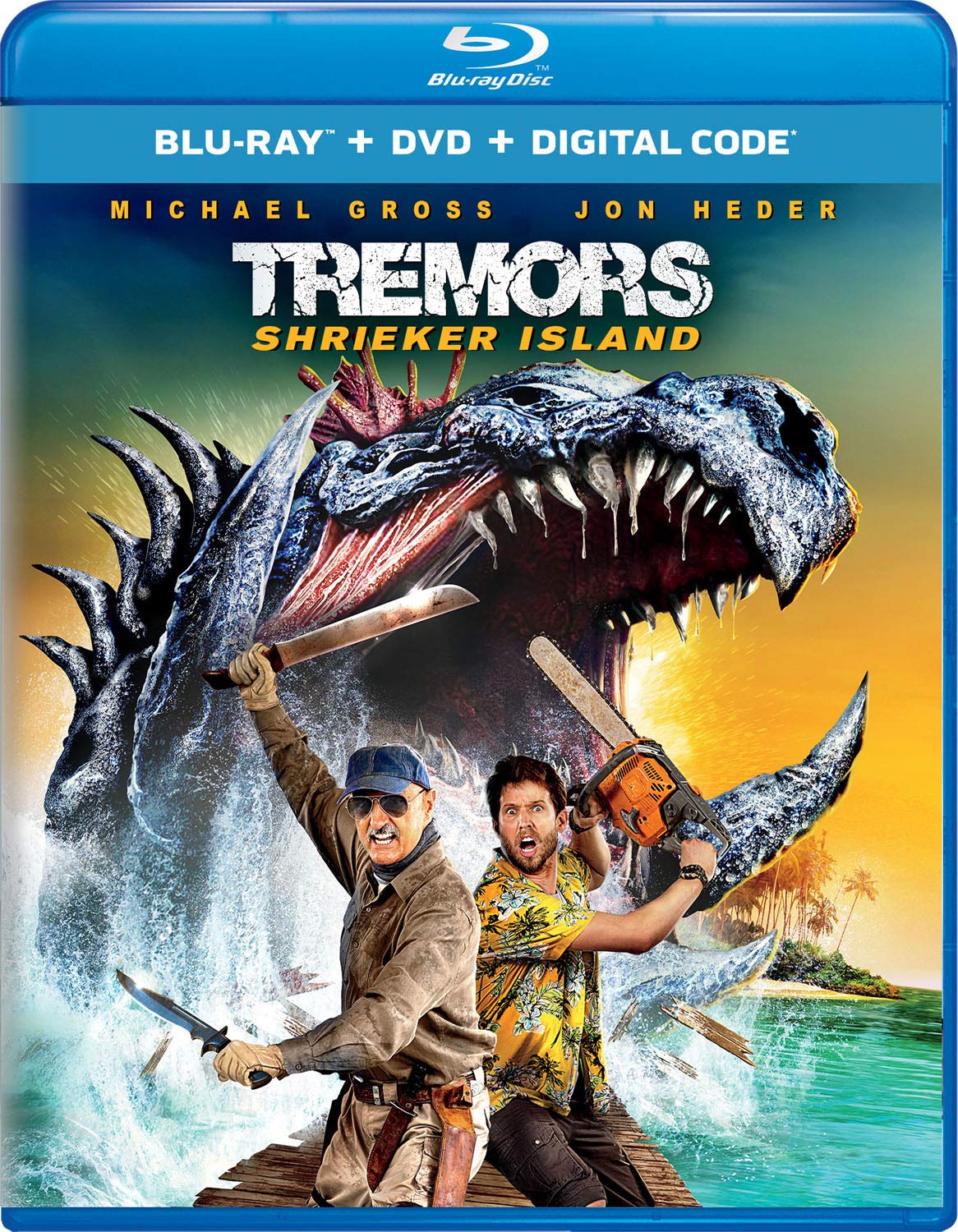 ALSO AVAILABLE THIS WEEK:
Alone (2020) (Lionsgate, Blu/Digital Combo & DVD)
The Amityville Harvest (Lionsgate, DVD)
The Ape (KL Studio Classics, Blu-ray)
Back to the Future: The Ultimate Trilogy (Universal Pictures Home Entertainment, 4K Ultra HD/Blu/Digital, Blu/Digital Combo & DVD) 
Blood Immortal (ITN Distribution, DVD)
Chop Chop (Gravitas Ventures, Blu-ray & DVD) 
Fear No Evil/Ritual of Evil Double Feature (KL Studio Classics, Blu-ray) 
House of Shadows (Trinity Creative, DVD)
Killdozer (KL Studio Classics, Blu-ray & DVD)
No Escape (Lionsgate, DVD)
The Owners (RLJE Films, Blu-ray & DVD)
Picture Mommy Dead (KL Studio Classics, Blu-ray)
Redwood Massacre: Annihilation (Uncork'd Entertainment, DVD)
Tremors: 7-Movie Collection (Universal Pictures Home Entertainment, DVD) 
The Untold Story (Unearthed Films, Blu-ray & DVD)
Welcome to the Circle (Artsploitation, DVD)