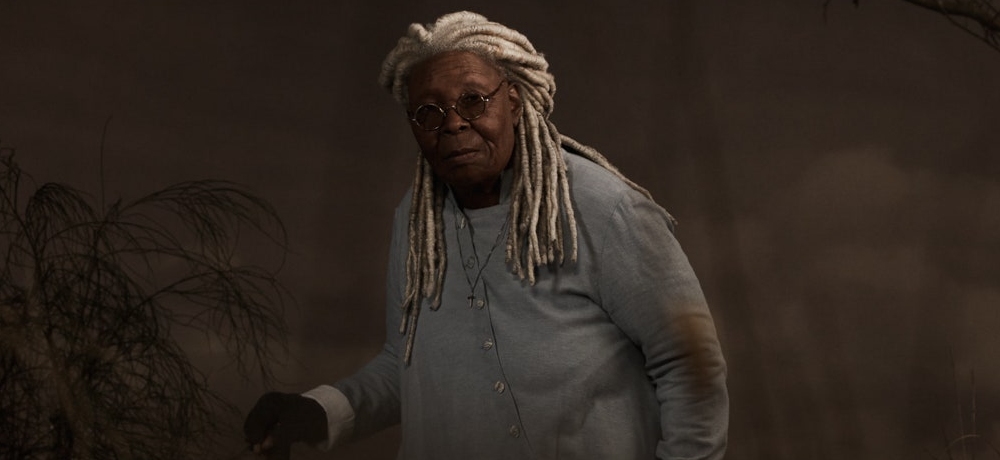 The COVID-19 pandemic may have some horror fans thinking about Captain Trips from Stephen King's The Stand, and perhaps as timely as ever, a new adaptation of King's epic novel is coming soon from CBS All Access.
Ahead of its release, the first photos of the limited event series have been revealed by Vanity Fair, giving us our first look at Whoopi Goldberg as Mother Abagail, Odessa Young as Frannie Goldsmith, Owen Teague as Harold Lauder, Owen Teague as Harold Lauder, Heather Graham as Rita Blakemoor, Jovan Adepo as Larry Underwood, Amber Heard as Nadine Cross, Gordon Kyle Diez Cormier as Joe, Alexander Skarsgård as Randall Flagg, and Nat Wolff as Lloyd Henreid.
The cast also includes James Marsden as Stu Redman, Greg Kinnear as Glen Bateman, and Henry Zaga as Nick Andros.
As previously revealed, Stephen King will write a new final chapter for the event series that won't be from the book, so even longtime fans of The Stand won't know what to expect in the new ending.
Directed by Josh Boone, the new Stand event series will be the second adaptation of King's epic post-apocalyptic novel, following Mick Garris' previous four-part ABC miniseries that aired in 1994 and was written by King.
While an official release date has yet to be announced, according to Vanity Fair, The Stand event series had to "...wrap production four days early," but is not expected to be delayed significantly.
You can check out the new photos below, and stay tuned to Daily Dead for more updates on The Stand series.
"THE STAND is Stephen King's apocalyptic vision of a world decimated by plague and embroiled in an elemental struggle between good and evil. The fate of mankind rests on the frail shoulders of the 108-year-old other Mother Abagail and a handful of survivors. Their worst nightmares are embodied in a man with a lethal smile and unspeakable powers: Randall Flagg, the Dark Man.

The series will be produced by CBS Television Studios. Josh Boone and Ben Cavell will write and executive produce, with Boone also directing. Roy Lee, Jimmy Miller and Richard P. Rubinstein will also serve as executive producers with Will Weiske and Miri Yoon as co-executive producers. Knate Lee, Jill Killington and Owen King will serve as producers."
Photos by Robert Falconer / James Minchin / CBS via Vanity Fair: