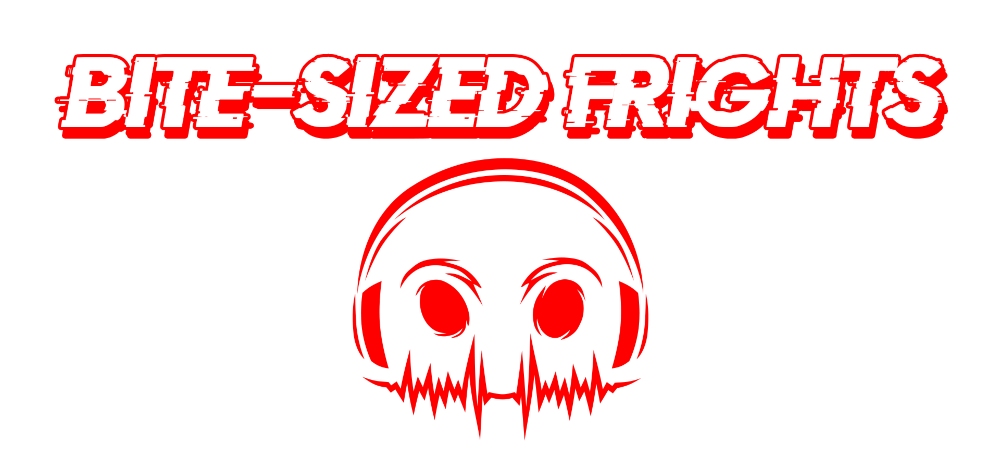 If you've read Heather Wixson's Holiday Gift Guides or you're a longtime reader of Daily Dead, then you know we love Pixel Elixir's enamel pins and other horror-themed apparel. We're thrilled, then, that the talented team behind Pixel Elixir is launching a new audio series called Bite-Sized Frights this Friday, May 8th.
Described as "a cross between Night Gallery and Unsolved Mysteries," Bite-Sized Frights will launch with its first three episodes this Friday. Clocking in at around 20 minutes, each episode focuses on a spooky subject, occurrence, or urban legend, making this podcast both an insightful and chilling listening experience.
We have additional details and a clip from the new audio series below, and to learn more about Bite-Sized Frights and Pixel Elixir, visit:
"A frightening original audio series about the paranormal, terrifying folklore, urban legends and other spooky tales, in bite-sized doses.

The Slaughter at Lake Bodom

On a warm summer night in 1960, a group of teenagers were brutally murdered on the shores of the picturesque Lake Bodom in Finland. They were hacked to death while they slept in their tent, in an attack so frenzied and horrifying, it is said to have inspired the famous Friday the 13th movies. Join us as we explore this unsolved case and delve into the mysteries that surround the Slaughter at Lake Bodom…

The Ship of the Dead

The ocean has always been a place of dark mystery. The Bermuda Triangle. Atlantis. The Flying Dutchman. When a search party boarded the drifting S.S Ourang Medan in 1947, they made a haunting, grisly discovery that sparked a maritime mystery which remains unsolved to this day. Join us as we investigate this terrifying tale of ghost ships, doomed sailors and things…that are not of this world.

The Mysterious Death of Elisa Lam

When 21 year old student Elisa Lam vanished from a hotel in downtown Los Angeles, the circumstances that surrounded her disappearance would create one of the most baffling and disturbing mysteries of modern times. Join us as we explore this story of bizarre coincidences, haunted elevators, demonic possession and portals to another world, all linked to a hotel with a sinister and bloody reputation…"