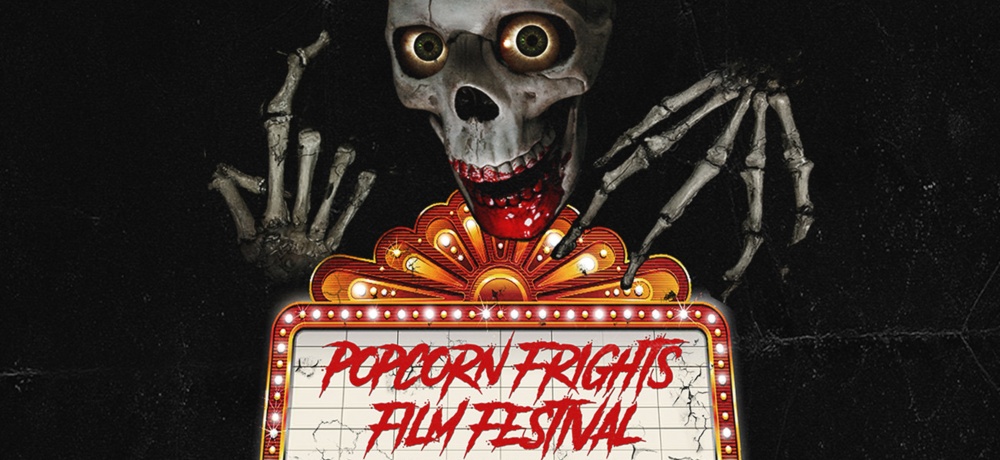 Even throughout the COVID-19 pandemic, the amazing team behind the Popcorn Frights Film Festival safely connected with the horror community through a virtual Wicked Weekend, unique drive-in experiences, and as part of the historic Nightstream virtual film festival. Now, with summer fast approaching and vaccinations widely available, Festival Directors Igor Shteyrenberg & Marc Ferman are bringing Popcorn Frights back to Savor Cinema in downtown Fort Lauderdale for another exciting round of in-theater screenings this August!
The seventh annual Popcorn Frights Film Festival will take place August 12th–19th. Film submissions are now open until July 11th at the festival's Film Freeway page.
Stay tuned to Daily Dead for more updates, check out the official press release below, and to learn more about Popcorn Frights Film Festival, visit their official website!
Press Release: MIAMI, FL – After pivoting its 2020 season to a virtual and drive-in experience due to the COVID-19 health crisis, Popcorn Frights has announced that for its seventh annual edition it will return to the historic Savor Cinema theater in downtown Fort Lauderdale, a state of the art theater that was formerly a Methodist Church in the 1940s. Taking place August 12-19, 2021, Popcorn Frights will be one of the first film festivals in South Florida to be hosted in-theater since the start of the pandemic and will design a safe and accessible festival experience where fans and filmmakers can safely come together to celebrate and discover the best genre films from around the world.

Celebrated as the largest genre film event in the Southeast U.S. and one of "The World's 50 Best Genre Festivals" by MovieMaker Magazine, Popcorn Frights will complement its in-theater festival program with an online virtual component for those unable to travel to the festival in South Florida.

Submissions to the festival are now open via Film Freeway with the final deadline set for July 11. Shorts, features, documentaries, animation, film and video — all are welcome and can be submitted at the link: https://filmfreeway.com/popcornfrightsfilmfestival

Popcorn Frights showcases features and shorts by filmmakers from around the world to an audience of horror lovers and filmmakers, industry, and journalists. Amongst others, Scott Beck & Bryan Woods, Leigh Whannel, Justin Long, Adam Egypt Mortimer, Joe Lynch, and horror legend Chuck Russell have attended, participated, and premiered their films at the Popcorn Frights Film Festival.

###

For all further details please visit www.popcornfrights.com

Follow Along!
facebook.com/popcornfrights

ABOUT POPCORN FRIGHTS FILM FESTIVAL

Popcorn Frights Film Festival presents the best of contemporary genre cinema from across the world as it celebrates the art of horror. The seven-day festival is Southeast U.S.' largest genre film festival and prides itself on premiering films from emerging and established filmmakers, enabling the industry and general audiences to experience the power of storytelling through genre film.