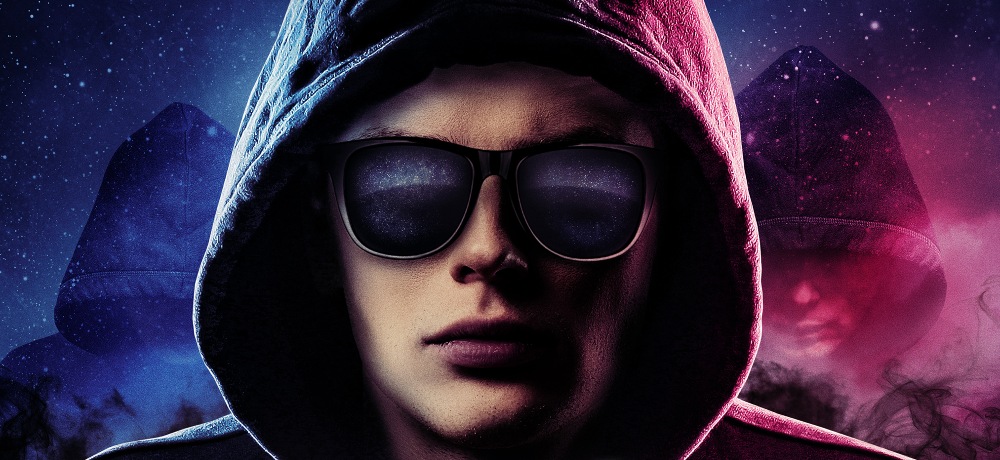 Based on the urban legend known as "The Black-Eyed Kids" and co-starring the iconic Tobin Bell, Let Us In is now on Digital and On Demand via Samuel Goldwyn Films, and we caught up with director/co-writer Craig Moss (the filmmaker behind the Bad Ass films) to discuss the importance of making a scary story that's family-friendly, working with a horror icon, and setting the film against the backdrop of a creepy urban legend.
Thanks for taking the time to answer questions for us, Craig, and congratulations on Let Us In! How did you and co-writer Joe Callero come up with the idea for this film, and how many drafts of the script did you go through before cameras were ready to roll?
Craig Moss: It's a pleasure, thank you for having me. Joe and I set out to make a film and we ran across a bunch of urban legends, The Black Eyed Kids being the most interesting and creepiest one of the group. That became the inspiration for our story. The screenplay practically wrote itself as we only did one or two revisons on it before we started shooting. We did, however, make adjustments when we had to shift a couple locations while shooting.
Where did filming take place, and how many days were in your shooting schedule?
Craig Moss: We shot in Altadena, City of Orange, Hollywood, Beverly Hills, and Santa Clarita with 14 days in our shooting schedule. Locations were a little ambitious for this budget level, but I really feel they gave us tremendous production value and helped tell the story we wanted to tell.
You've worked with horror icons in your previous films, and this movie was no exception, as you got to collaborate with the great Tobin Bell. What was it like working with Bell and the rest of the cast to tell this story?
Craig Moss: Tobin couldn't have been nicer or more generous. Sometimes you don't know what to expect when an actor of that level shows up on set, but he was truly incredible. He really wanted to collaborate to make this film something special. He was wonderful with the kids and gave such an amazing performance. We were very fortunate to have him.
It's always nice to see a new family-friendly entry to the horror and sci-fi genres. How important was it for you to fill this film with thrills and chills while still keeping it accessible to younger viewers?
Craig Moss: We knew what type of film we wanted to set out to make. We hadn't seen a movie in this genre for the younger teens in a long time, so we knew we wanted a good amount of creepy moments along with some jump scares, but knew we didn't want the blood and gore. So with that as our blueprint, we made sure to fill in the film with just enough scary and thrilling moments without taking it to a very dark place.
Did you collaborate a lot with costumer Diane Crooke and visual effects supervisor Joe Russo II to come up with the creepy looks of the aliens, or was most of that visual style already detailed in the script?
Craig Moss: The Black Eyed Kids had a very distinctive wardrobe and look, specifically with the black eyes, which we altered with Joe and Shaun in post. So we laid that out in the screenplay, but the rest of the VFX as well as the wardrobe choices were a wonderful collaborative effort. I was very fortunate to have a tremendous production and post-production crew.
Looking back at your time on set, is there a favorite or memorable moment that stands out?
Craig Moss: There were a lot of memorable moments like the scenes we shot by the lake, which was the Franklin Canyon Park. I absolutely love that location, specifically because it created that small town by the lake feel—you had no idea you were shooting in Beverly Hills. Not to mention they shot the iconic opening title sequence to The Andy Griffith Show there, which was so cool. I think overall the entire shoot was memorable and special because I got to work with my daughter on the film.
While making Let Us In, were you inspired by any other movies, TV shows, books, comics, or video games?
Craig Moss: Yes, specifically The Goonies and Scream.
Ultimately, what do you hope viewers take away from Let Us In?
Craig Moss: A fun, entertaining, creepy, and just scary enough movie that is great for the entire family.
What has it been like to team up with Samuel Goldwyn Films to release Let Us In?
Craig Moss: I worked with SGF before on the three Bad Ass films that I wrote and directed and had nothing but the best experience working with them. Not only do they know how to strategically release the film, but they do such a great job marketing it. So having them release Let Us In was an easy decision.
With Let Us In now on Digital and On Demand, what other projects do you have coming up that you're excited about, and where can our readers go online to keep up to date on your work?
Craig Moss: There's a couple of projects that I'm pushing through right now, so will have more of an idea in the next month. I'm the worst with social media, but my daughters are promising to set me up, so once they do I will definitely keep everyone posted.
----------
Directed by Craig Moss from a screenplay he co-wrote with JW Callero, Let Us In stars Makenzie Moss, Sadie Stanley, Mackenzie Ziegler, Siena Agudong, O'Neill Monahan, and Tobin Bell.
Synopsis: "A spirited twelve-year-old girl and her best friend look to uncover the sudden disappearances of several missing teens in their small town. Realizing there might be something deeper happening, Emily and Christopher might be up against forces they can't even imagine. Based on the urban legend "The Black Eyed Kids."