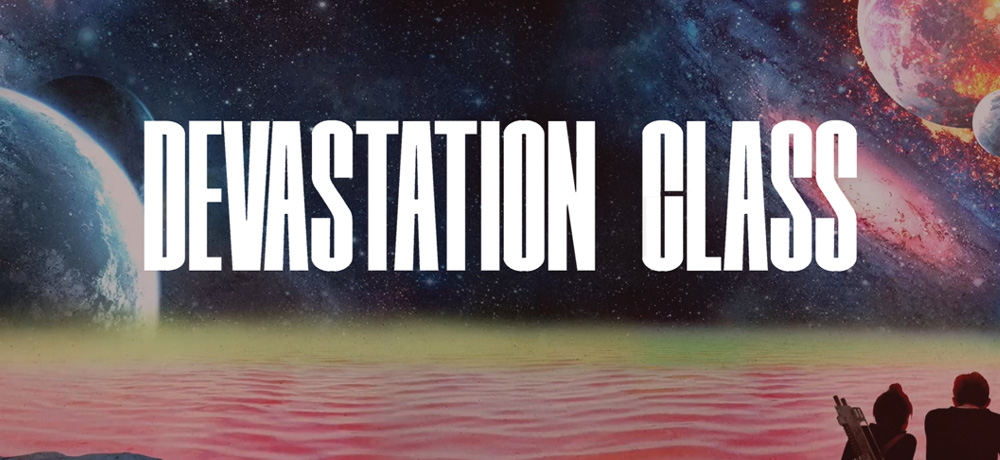 Students aboard a spaceship find homework and debates to be the least of their worries when they are forced to face off against deadly extraterrestrials in Devastation Class, the new novel from filmmakers Glen Zipper and Elaine Mongeon. The first installment in a planned trilogy, Devastation Class is now available from HarperCollins/Blink, and we've been provided with an excerpt to share with Daily Dead readers:
"From award-winning filmmakers Glen Zipper—known for creating the wildly popular Netflix series Dogs and producing such films as the Academy Award ® winning Undefeated and the critically acclaimed Showbiz Kids directed by Alex Winter (Bill & Ted Face The Music), currently streaming on HBO, and Elaine Mongeon— associate producer on notable films and series such as Magic Mike XXL and Red Oaks and the director of cult short horror films for Warner Bros. and Hulu—comes the incredible new novel DEVASTATION CLASS (HarperCollins/Blink, Hardcover, $18.99, September 8, 2020).

When Zipper and Mongeon first met, the two bonded over their love of all things sci-fi, and films like Star Wars, Alien and The Last Starfighter. Finding inspiration in their shared creative passions, it wasn't long before they began working on their own science fiction novel, DEVASTATION CLASS, having an eye toward an adaptation for film.

With pulse-pounding action, mind-bending twists, and mysterious Easter eggs hidden throughout, the novel and the forthcoming sequels of the Devastation Class trilogy should no doubt delight fans of the genre.

Set in the distant future, seven cadets must stage a mutiny aboard a revolutionary starship when the mysterious Kastazi—a vicious and highly advanced alien race—threatens to invade again after a nine-year siege.

For JD Marshall and Viv Nixon, gifted cadets and best friends, the mission holds special meaning: It offers an opportunity to prove themselves and begin to escape the long shadows of their legendary war hero parents.

Forced to take command, JD and Viv escape the ambush of the Kastazi with the help of the ship's prototype Blink Reactor—an experimental technology they expect to send them to the safe, distant reaches of space. When their escape transports them to a reality they don't recognize and reveals unimaginably terrifying secrets, they must fight their way home to save not just everyone they love but also humanity itself.

Standing in their way are an insurmountable enemy, saboteurs from within, a mystery eons in the making…and the fabric of time and space itself."
To learn more, visit:
https://www.devastationclass.com/
To read the excerpt, click on the cover below or the following link:
https://dailydead.com/wp-content/uploads/2020/09/Daily-Dead-Devastation-Class-Excerpt-.pdf