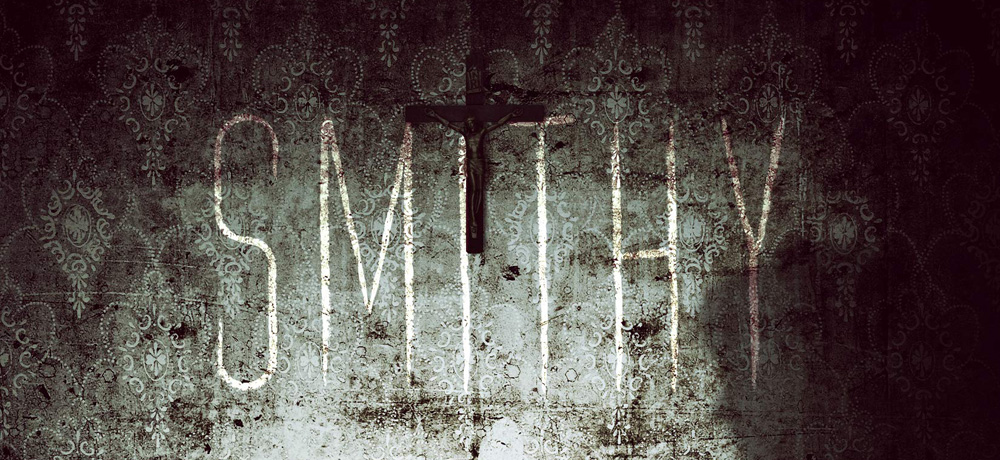 Now available from author Amanda Desiree and Inkshares, Smithy is a haunted house novel told in the epistolary format many horror fans would trace back to Bram Stoker's Dracula. Centered around a chimpanzee, named Smithy, who receives messages from the other side, we have 33-page excerpt you can read right now!
Official Synopsis: "In the tumultuous summer of 1974, in the shadowy rooms of a rundown mansion in Rhode Island, renowned psychologist Dr. Piers Preis-Herald brings together a group of seven collegiate researchers to study the inner lives of man's closest relative―the primate. They set out to teach their subject, who would eventually be known to the world as Smithy, American Sign Language. But as the summer deepens and the history of the mansion manifests, the messages signed by their research subject become increasing spectral.

Nearly twenty-five years after the Smithy Project ended in tragedy at Trevor Hall, questions remain: Was Smithy a hoax? A clever mimic? A Rorschach projection of humanity's greatest hopes and fears? Or was he indeed what devotees of metaphysics have claimed for so long: a link between our world and the next?"
For more information or to pick up the book for yourself, visit: https://www.inkshares.com/books/smithy
To read our excerpt, click on the cover below or visit: https://dailydead.com/wp-content/uploads/2021/04/Smithy—excerpt-1.pdf