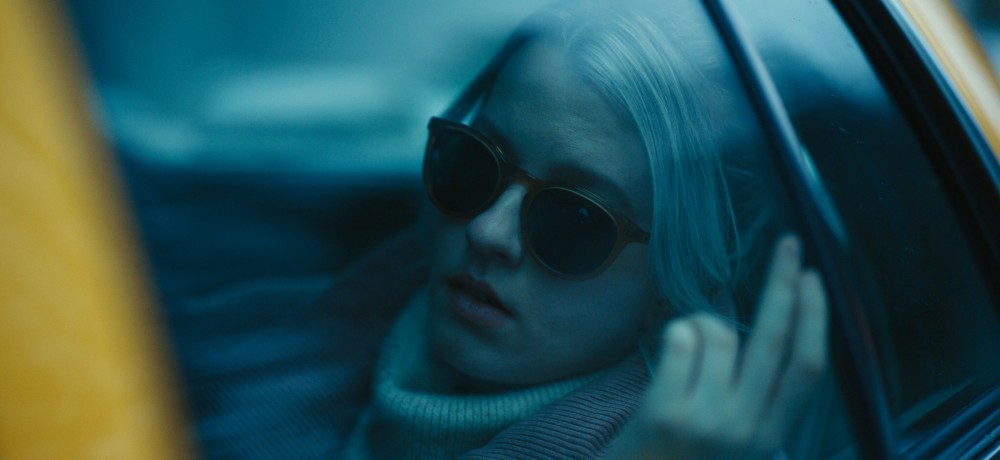 In 1967, Audrey Hepburn was nominated for an Oscar for her performance in Wait Until Dark, a film about a blind woman who becomes the target of three con-men. Due to the character's impairment, Terence Young's film – ranked among AFI's best thrills – becomes a much more anxiety-inducing experience than most thrillers. But what if the star was actually visually impaired? Something not thought of or considered at that time, but Randall Okita's See for Me, written by Adam Yorke and Tommy Gushue, is one of only a handful of films that allow actors with disabilities to shine – in situations only they could fully understand or convey. Wheelchair user Kiera Allen shows immense strength as she attempts to escape the suffocating clutches of a psychotic mother in Run, giving one of the best performances in 2020. Representation like Allen's on-screen is barrier-breaking because it shows that those with disabilities shouldn't be defined by only that. By casting Skyler Davenport in See for Me, a visually impaired actor in a film about a blind character, it delivers the same effect, amplifying another story featuring a character often overlooked or marginalized. In this home invasion thriller, eternal darkness is especially frightening. 
Sports commentators' play-by-play of an Olympic skier's run is heard as shots of medals and framed photos of another skier fill See for Me's opening frames. Losing her eyesight to a rare, retinal degenerative disease, Sophie (Davenport) can no longer bear to hear reminders of her past as she turns off her television. As one of the best downhill skiers of her age, her Olympic dreams were dashed when she was only just getting started. Feeling too proud at this stage in her life to try out for the Paralympics, she housesits for the wealthy. It's an easy gig, and with the help of fellow skier, Cam (Keaton Kaplan), it gets her loads of extra cash. On a video call, Cam walks Sophie through her new environment, describing it bit by bit. Then, in the wine cellar, we learn that where Sophia gets most of the pay for her stay is stealing and selling expensive wine (and maybe other goods). No one would suspect a blind girl, right? However, when we meet Sophie, Cam is fed up with being her accomplice and calls her a coward for sinking to thievery instead of letting him guide her down the slopes. 
When she gets locked out of the house minutes later and doesn't have Cam to call, she uses a visual assistance app called "See for Me" – the film speaking to how advancements in technology have helped make the lives of those impaired easier than ever before. On the other end of the screen is the ex-military video gamer Kelly (Jessica Parker Kennedy). It's clear from the first call that the pair build a connection and trust as Kelly guides Sophie back inside. This trust is felt thanks to the rapport of the actors. When Kelly's help is needed a second time, it's under more dire circumstances; highly-trained criminals break into the secluded mountain home where Sophie is housesitting (and catsitting) to steal $7 million from a hidden safe. There's the leader Ernie (Pascal Langdale), the more violent and hot-headed Otis (George Tchortov), Dave (Joe Pingue) who just wants to get the job done, and the mysterious voice on the phone who's the mastermind behind this heist.
The film's last hour is of Sophie simply trying to survive unnoticed, with Kelly acting as her eyes and instructing her like a general to soldiers on a battlefield. The mansion's production design, with all its hallways, stairs, and doors, is a maze to navigate, with shots through its big windows giving a stressful inside view of where she is versus the thieves. Sophie's decisions are more often than not questionable as she refuses to listen to Kelly's instructions, moving forward at the pace she wants to. This reflects her past on the hill and her desperation to gain some bit of control back. Sophie gets in a heap of trouble as a result, but who's the cat and who's the mouse in this game gets blurred as she plays with the thieves in surprising and entertaining ways. The film heads down a winding slope with many turns you wouldn't expect – and plenty of violence. 
The character of Sophie is unique because of who plays her, and it's powerful to see a legally blind performer like Davenport take their lived experience and convey it onscreen. This casting creates a more authentic viewing as we get to see true experiences, big and small. From using elastic bands to differentiate between toiletries or putting pins on clothes to help Sophie know which shirt is which, or simply learning to navigate in a new home, you can see Davenport is bringing their day-to-day challenges with them. They bring their incredible talent to the screen, too. Like Kiera Allen in Run, they demonstrate how much value lies in casting choices like these and how those with disabilities can accomplish much more than we give them credit for. Davenport brings a very stubborn and cunning character to life with ease. Adult-onset vision loss has left Sophie aggravated and annoyed with everyone around her, emotions easy to convey for someone like Davenport who has lived it. The actor shows Sophie's independence which is liberating, especially when Sophie takes this experience as inspiration to stop treating her new life as a hindrance to living the dream of her old one. 
See for Me is an effective, nail-biting thriller that leaves you guessing at every turn, but also doesn't leave you with questions unanswered as to who and why the events unfold. It has everything going for it, especially by simply giving talent like Davenport a chance. Hopefully, we'll see more films do the same. 
Movie Score: 4/5