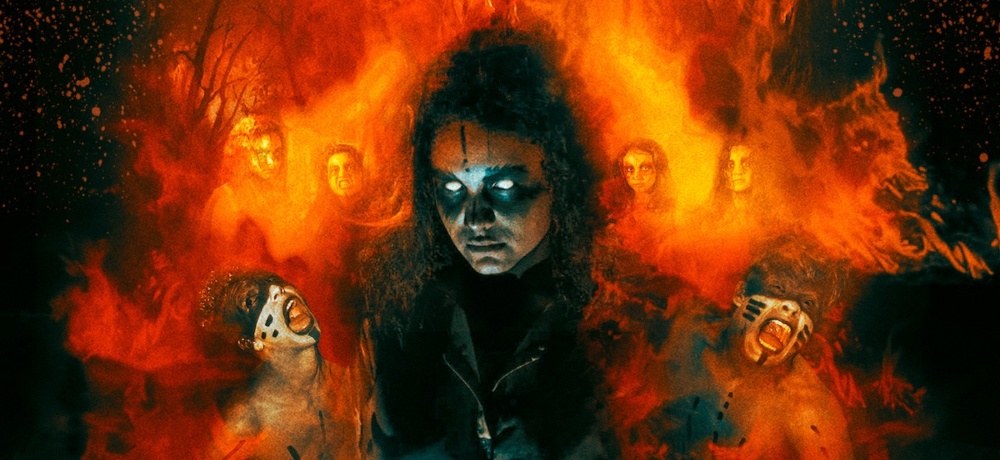 In the social distancing days of COVID-19, Salem Horror Fest continues to bring the horror community together through interactive virtual events and screenings, with their latest online celebration centered on a new horror film from Panama.
On Saturday, June 20th at 9:00pm EST, Salem Horror Fest will host a virtual screening of Sol Moreno's Diablo Rojo PTY on Facebook Live for free, along with a simultaneous Twitter watch party with the hashtag #DiabloRojoPTY, followed by a moderated Q&A with members of the cast and crew.
In case you missed it, read Lindsay Traves' review of Diablo Rojo PTY. We also have the official press release with more details below, and to register for the event, visit:
Press Release: [Los Angeles, CA] Salem Horror Fest will take audiences on a journey into the heart of the Panamanian jungle with a live watch party of DIABLO ROJO PTY, Panama's first-ever horror film on Saturday, June 20th at 9 PM EST! Cast and crew from the film will be in attendance to participate and answer questions on Twitter with the hashtag #DiabloRojoPTY and on Facebook Live. Moderated Q&A to follow with director Sol Moreno, writer and producer J. Oskura Nájera, actor Leo Wiznitzer (Padre Andres), and actress Alejandra Araúz (Josefina).

The film will premiere on Facebook Live. Registration is free.

You can watch the film on Amazon Prime Video here:
https://www.amazon.com/gp/video/detail/0T1VBHICFZ9EH5J4BDHBDKY81B/ref=atv_dl_rdr

"We are proud to support the emerging horror film community in Panama" added Shaked Berenson, Entertainment Squad's Founder and CEO. "We intend to continue making The Horror Collective a home for horror filmmakers everywhere."

"Thanks to The Horror Collective for giving DIABLO ROJO PTY new bus stops and giving tropical terror a chance to go further! I'm sure they are the best for our Panamanian horror movie and that makes me so happy!" adds director Sol Moreno.

"We couldn't be happier!" exclaims producer J. Oskura Nájera. "Our bus is in the best hands! Shaked Berenson and Jonathan Barkan are undoubtedly the best who can drive a bus full of Panamanian frights to the audiences of Canada and the United States through the best crypts of North America."

Jonathan Barkan, The Horror Collective's VP, Acquisition and Distribution, Feature Films states, "Being a part of DIABLO ROJO PTY, Panama's first horror film, is an incredible honor. This movie is a total throwback to the '80s horror films I grew up watching. It's full of practical FX, has a great score, and is wicked amounts of fun! I can't wait for North American audiences to see this one!"

Synopsis:
Based on local folklore, Panama's first horror film is a ride through Hell with witches, cannibals, and monsters!

Written and produced by J. Oskura Nájera and directed by Sol Moreno, DIABLO ROJO PTY features a stellar cast that includes Carlos Carrasco (SPEED and BLOOD IN, BLOOD OUT) and Leo Wiznitzer (CAUSA JUSTA and HANDS OF STONE).