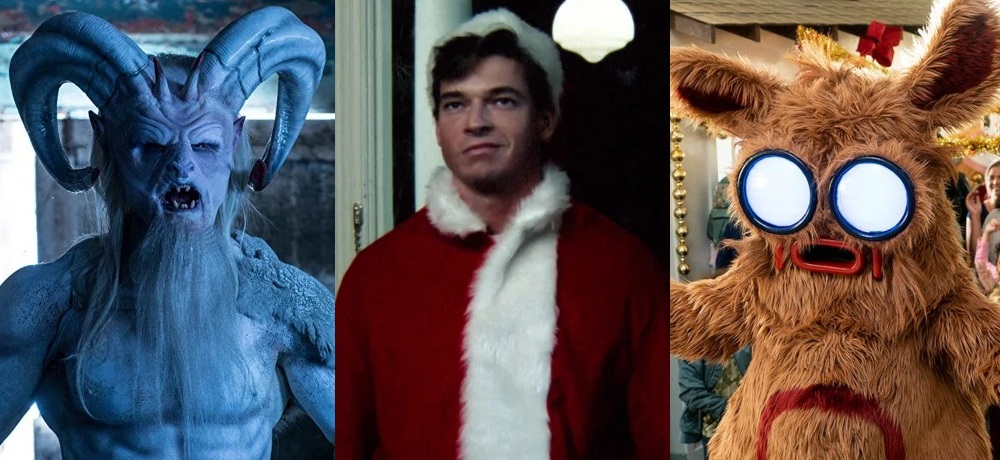 'Tis the season to stream, dear readers! Now that we're in the thick of the holiday season, I thought this would be the perfect time to round up all the holiday horror movies out there that are currently streaming and give you the rundown on just where you can watch a bunch of festive frights, as well as a handful of films that may not necessarily be horror, but would still be of interest to genre fans all the same.
As usual, I've included a variety of free and paid streaming platforms, including Shudder, HBO Max, Tubi TV, Pluto TV, Vudu, Amazon Prime, Peacock, Paramount Plus, and Sling TV. So if you're looking to get into the holiday spirit this season, check out our list below that includes movies that are both naughty and nice.
Happy Holidays! 
THE FUN-DAMENTALS OF FRIGHT-FILLED FESTIVITIES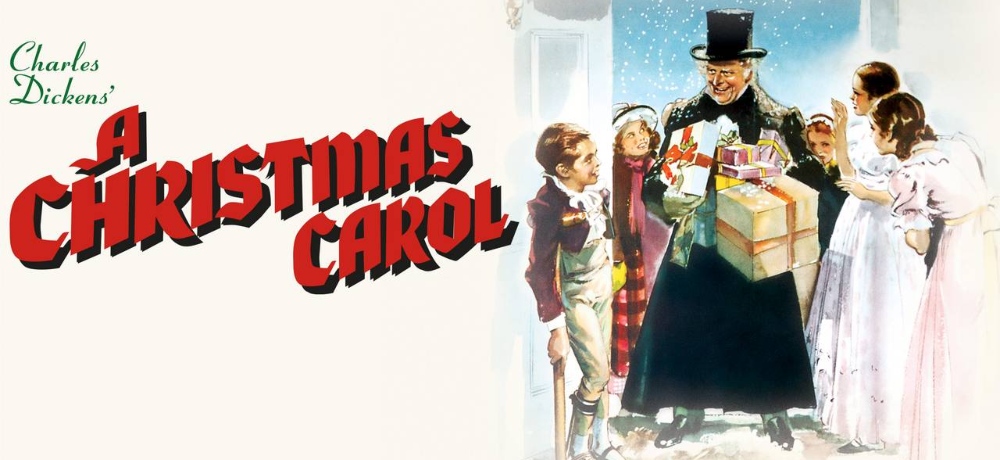 A Christmas Carol (1938) (Streaming on HBO Max)
In this adaptation of Charles Dickens' classic tale, an elderly miser learns the error of his ways on Christmas Eve.
Black Christmas (1974) (Streaming on Shudder, Tubi TV, Vudu & Peacock)
During a festive Yuletide party, a group of sorority sisters receive a creepy call from someone who claims he's going to kill them all. The girls soon realize the threats were serious, when one by one, they each fall prey to the mysterious maniac.
Gremlins (Streaming on HBO Max)
An inventor gives his son an odd little creature which multiplies into monsters which wreck the town.
Christmas Evil (Streaming on Shudder, Tubi TV & Vudu) 
A man obsessed with Santa Claus snaps and goes on a yuletide killing spree in this utterly deranged Christmas horror fable that John Waters called "the greatest Christmas movie of all time." Harry is a schmuck and both kids and adults treat him like garbage. But they wouldn't be so mean if they knew he was keeping track of them on his "naughty list." After Harry's nut gets cracked, he starts delivering deadly justice to bad boys and girls - leading to a jaw-dropping finale you won't see coming. A perverse and hilarious antidote to the holiday season.
Santa's Slay (Streaming on Peacock & Sling TV)
After a millennium of spreading Christmas cheer, Santa Claus reverts to his demonic self and gives the gift of fear.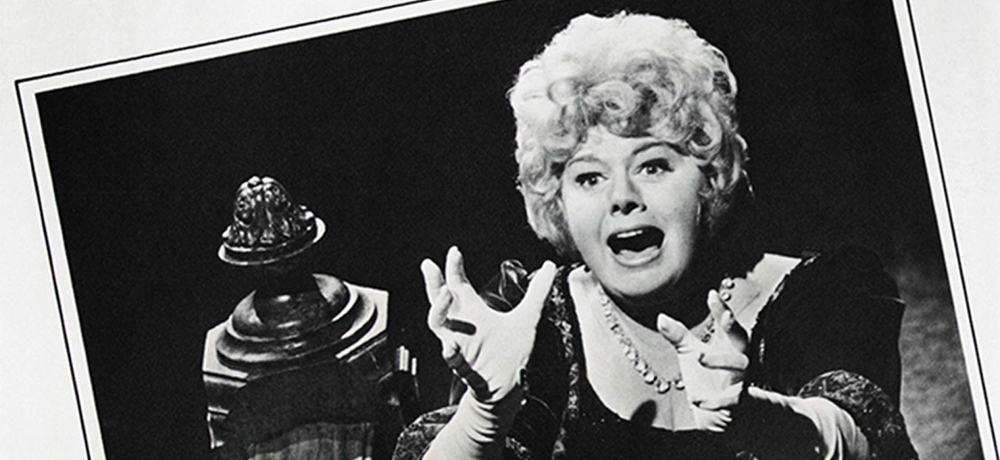 Whoever Slew Auntie Roo? (Streaming on Paramount Plus)
A demented widow lures unsuspecting children into her mansion in a bizarre "Hansel and Gretel" twist.
Santa Claus Conquers the Martians (Streaming on Tubi TV)
The true meaning of Christmas prevails after a group of martians travel to earth and kidnap Santa and two earth children.
* Tubi TV also has the Rifftrax Edition*
Deadly Games (aka Dial Code Santa Claus) (Streaming on Shudder)
Thomas is nine years old. He is a little genius and he believes in Santa Claus. December 24th, midnight. Hidden, Thomas waits for Saint Nick, but he is about to experience the most frightening night of his entire life. Previously only available via bootleg, this Christmas horror gem made a year before Home Alone is stylish, bloody and now fully restored.
Silent Night, Bloody Night (Streaming on Vudu)
A man inherits a mansion, which once was a mental home. He visits the place and begins to investigate some crimes that happened in old times, scaring the people living in the region.
The Day of the Beast (Streaming on Shudder)
When a rogue priest discovers the exact date The Antichrist will be born, he'll enlist a Death Metal record store clerk and a cheesy TV psychic for an urban spree of "gore, sacrilege and twisted humor" to prevent the Apocalypse by summoning Satan himself.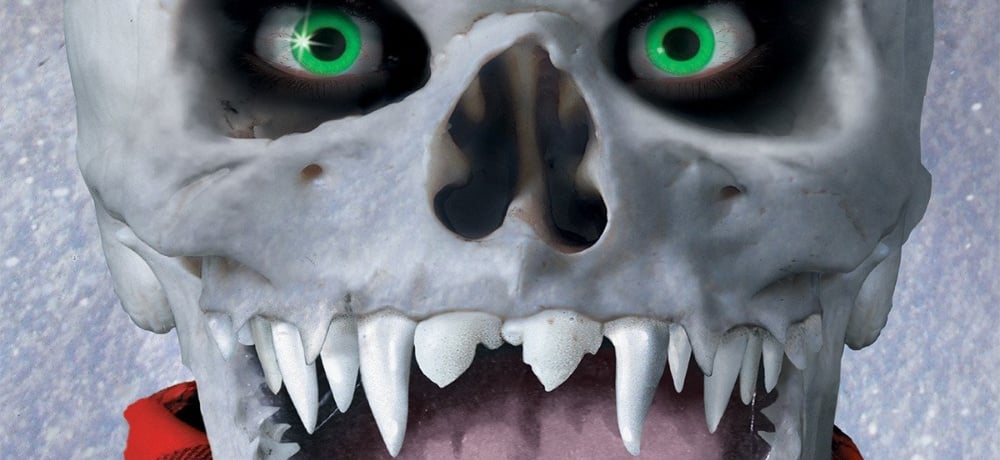 Jack Frost (Streaming on Tubi TV, Vudu, Pluto TV & Amazon Prime)
A sheriff is targeted by an escaped psychopath, but this particular lunatic has transformed from a murderous human into a bloodthirsty snow monster.
*Tubi TV also has the Rifftrax and MST3K versions*
Jack Frost 2 (Streaming on Tubi & Vudu)
An evil snowman seeks his revenge on a sheriff vacationing in the Caribbean. Turning the island into an icy nightmare, Jack is on a deadly spree.
Tales from the Crypt (1972) (Streaming on Tubi TV)
After five strangers get hopelessly lost in a crypt, they meet its mysterious Keeper, who describes to them how they will each die.
Batman Returns (Streaming on HBO Max)
Set at Christmastime, Gotham City and its holiday celebrations are under siege by the Penguin and a group of circus freaks.
Blood Beat (Streaming on Shudder)
In this wild cult Christmas horror gem, a young woman travels to rural Wisconsin to meet her boyfriend's family. There, a samurai warrior's spirit possesses her body to go on a bloody killing spree.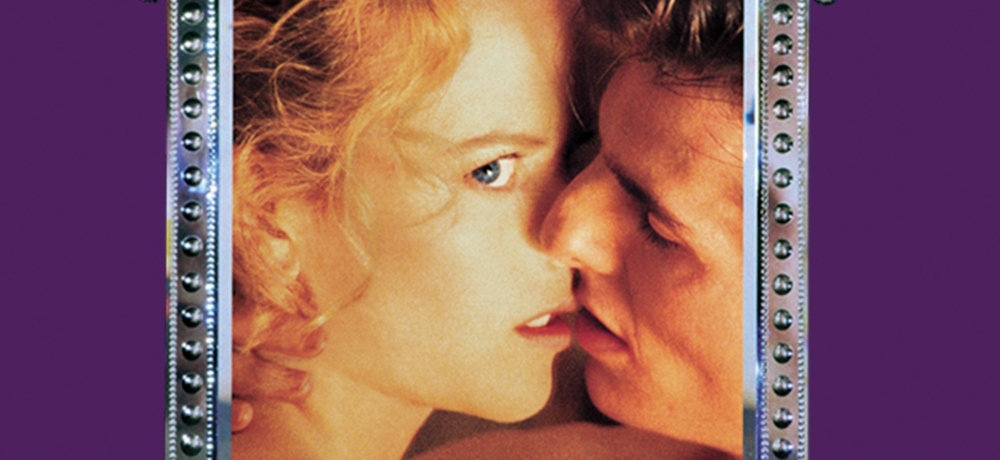 Eyes Wide Shut (Streaming on HBO Max)
Tom Cruise plays a doctor who is married to an art curator. His wife admits that she almost cheated on him and that leads his character through an odyssey of sexual and moral discovery.
To All a Good Night (Streaming on Shudder)
The Calvin Finishing School for Girls is closed for Christmas vacation. However, Mrs. Jensen (the housemother), five teenage girls and their mischievous male companions are all that remain at the school...or are they? Instead of Santa Claus, they find themselves terrorized by a killer who gives new meaning to the phrase 'To All a Good Night'.
Edward Scissorhands (Streaming on Amazon Prime)
Director Tim Burton's modern fable about a steely sharp young man and his adventures in pastel suburbia. The breakout film for Johnny Depp, with Vincent Price, Kathy Baker, Anthony Michael Hall, Dianne Wiest.
THE SILENT NIGHT, DEADLY NIGHT FRANCHISE
Silent Night, Deadly Night (Unrated Edition) (Streaming on Tubi TV)
As a child, Billy witnessed his parents get murdered. As an adult, he contemplates making his own deadly choices around the holidays.
Silent Night, Deadly Night: Part 2 (Streaming on Shudder, Tubi TV & Pluto TV)
Oh, it's Garbage Day in this notorious cult sequel to the essential Santa slasher. Carrying the terrifying memory of his brother Billy's death, Ricky is released from an asylum, ready to continue the family tradition of Christmas carnage.
Silent Night, Deadly Night 3: Better Watch Out (Streaming on Shudder & Tubi TV) 
After being gunned down by police at the end of the previous film, the infamous Santa Claus Killer, Ricky Caldwell, has been comatose for six years, with a transparent dome affixed to his head by doctors. Wanting to contact Ricky, the eccentric Dr. Newbury begins using a blind clairvoyant girl named Laura Anderson to try to reach out to him.
Silent Night, Deadly Night 4: Initiation (Streaming on Shudder & Tubi TV)
A beautiful reporter investigates the death of a girl who was set on fire and then thrown from the top of a building in Los Angeles. As she gets deeper into the story, falls prey to a sinister cult she-demons who seek to "initiate" her into their satanic sorority.
Silent Night, Deadly Night 5: The Toymaker (Streaming on Shudder & Tubi TV)
In this horror film, malicious toymaker Joe Petto and his creepy son, Pino, terrorize the residents of a small town with the deadly toys they create. After her husband is killed by one of Petto's toys, Sarah and her troubled son Derek set out to stop the evil toymaker.
NEW(ER) HO-HO-HORRORS
Anna and the Apocalypse (Streaming on Pluto TV)
In this gleeful mashup, Anna and her friends must fight – and sing – their way through a zombie invasion to reach the supposed safety of their school, not knowing if their parents and friends will still be alive when they get there.
Rare Exports: A Christmas Tale (Streaming on Shudder, Tubi TV, Hulu & Pluto TV)
In this darkly comic gem, it's Christmas Eve in northern Finland, and an archeological dig has just unearthed Santa Claus. But this Santa isn't one you want coming to town. When local children begin disappearing, Pietari and his father capture the mythological being and attempt to sell Santa to the corporation sponsoring the dig.
Black X-Mas (2006) (Streaming on Tubi TV)
While trapped in their house, sorority sisters become the targets of an escaped homicidal maniac who stalks and torments his unsuspecting victims.
Better Watch Out (Streaming on Shudder, Tubi TV, Vudu, Pluto TV, Amazon Prime & Peacock)
This holiday season, you may be home, but you're not alone... In this fresh and gleefully twisted spin on home-invasion horror, babysitter Ashley (Olivia DeJonge) must defend her young charges (Levi Miller, Ed Oxenbould) when intruders break into the house one snowy night - or so she thinks.
The Conjuring 2 (Streaming on Netflix)
After her daughter unwittingly releases a malevolent spirit in their house in London, a woman enlists the Warrens' help to confront the evil presence.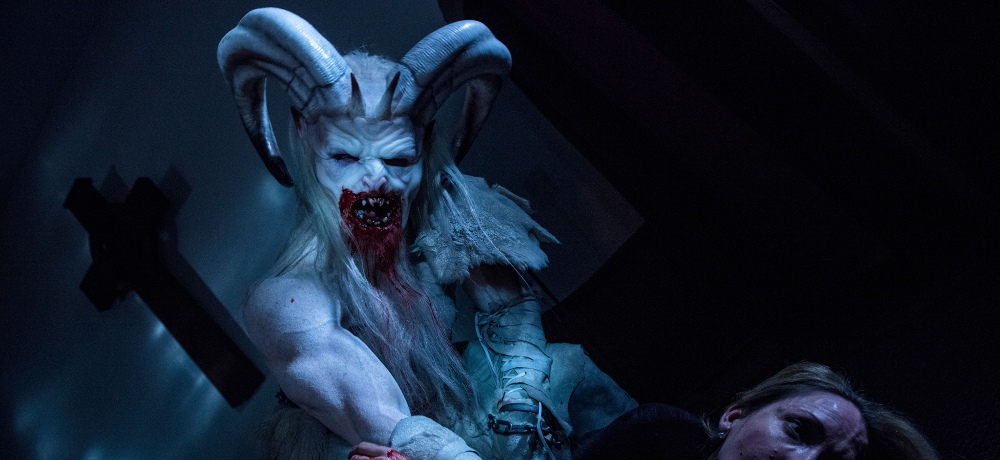 A Christmas Horror Story (Streaming on Shudder)
It's the season of joy, peace, and goodwill. unless you live in Bailey Downs. Last Christmas Eve, two teens came to a grisly end in a school basement. Now, one year later, a new set of horrors has come to town. As three friends explore the site of the massacre, a malevolent spirit is determined to keep them there forever. And when a local family seeks reconciliation with an estranged aunt for the wrong reasons, they suddenly find themselves running in terror from Krampus, the demonic anti-Santa Claus. Not even St. Nick is immune to the terror as he fights back against a horde of zombie elves. This is destined to be a holiday no one will ever forget...
Slay Belles (Streaming on Tubi TV)
Santa Claus and his magical powers and three geeky friends are all that stand between an evil demon and the sanctity of the Christmas season.
Pooka! (Streaming on Hulu)
For the Christmas season, a struggling actor gets a job as a character in a plush suit to promote the hottest toy of the year, "Pooka." But he slowly starts to develop two personalities, because you never know if Pooka will be naughty or nice.
P2 (Streaming on Pluto TV)
A woman who is the last to leave her office on Christmas Eve must rely on her wits to survive when she is trapped in a parking garage with a deranged security guard.
Alien Xmas (Streaming on Netflix)
A young elf mistakes a tiny alien as a Christmas gift, not knowing that her new plaything has plans to destroy Earth's gravity - and steal all the presents.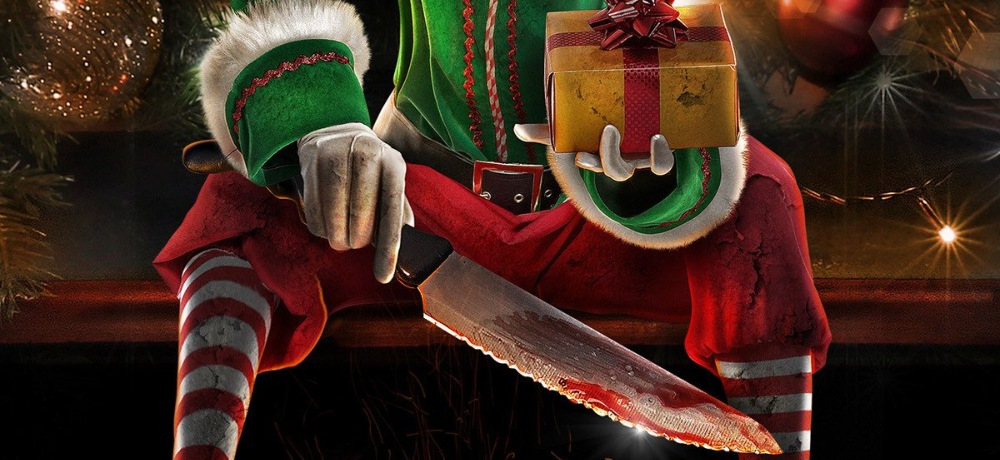 The Elf (Streaming on Tubi TV, Vudu & Pluto TV)
After inheriting a toy shop, Nick discovers an elf doll with a naughty list of his family's names, triggering a supernatural Christmas killing spree.
All the Creatures Were Stirring (Streaming on Shudder)
Ho, ho, no! The joyful spirit of the holidays is about to take one dark turn after another. From sadistic office parties and last-minute shopping nightmares, to vengeful stalkers and immortal demons, there's plenty out there to keep you from getting out of bed to see what's under the tree this holiday season.
Santa Jaws (Streaming on Amazon Prime)
A young aspiring comic book artist is gifted a mysterious pen that brings his drawing to life. Now his creation, Santa Jaws, begins to devour his family and the remaining must battle for survival against this creature.
The Gingerdead Man (Streaming on Tubi TV)
A killer who died in an electric chair comes to life in the form of an adorable yet evil gingerbread man made in the bakery from hell.
Red Christmas (Streaming on Shudder, Tubi TV, Pluto TV & Peacock)
A mother (Dee Wallace) must protect her family on Christmas Day from a demented stranger who is hell-bent on tearing them apart.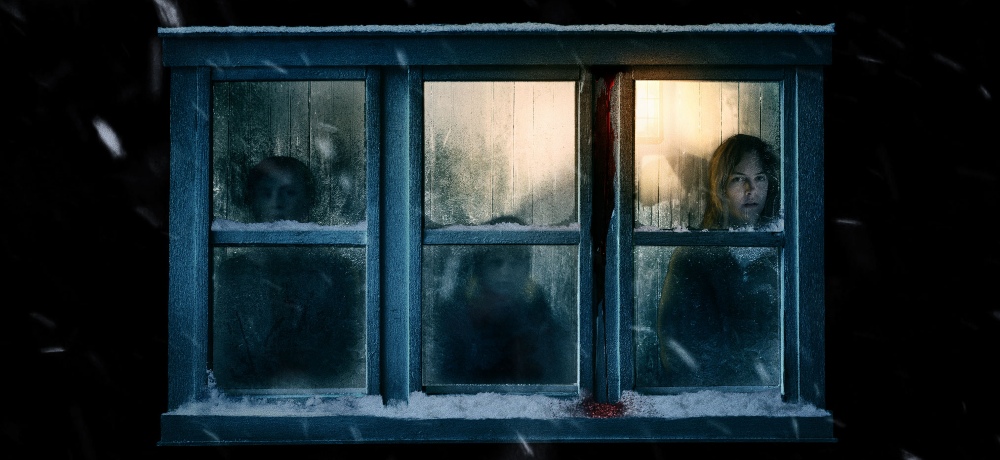 The Lodge (Streaming on Hulu)
When the father is forced to abruptly depart for work, he leaves his children, Aidan and Mia in the care of his new girlfriend, Grace. Isolated and alone, a blizzard traps them inside the lodge as terrifying events summon specters from Grace's dark past.
Black Christmas (2019) (Streaming on HBO Max)
Sorority girls take on a killer prowling their campus over Christmas break in this holiday slasher remake.
Silent Night Zombie Night (Streaming on Tubi TV)
Before Christmas, a viral outbreak turns the citizens of LA into the walking dead, as an LAPD officer is trapped with his faithless wife and partner.
Deathcember (Streaming on Tubi TV, Vudu & Peacock)
An anthology collection of 24 short films from international directors about the scarier human events and occurrences that can happen in December.
I Trapped the Devil (Streaming on Hulu)
After trapping what he believes to be the devil, a man caught in a spiral of paranoia, trauma and evil unravels when his estranged family shows up for Christmas.