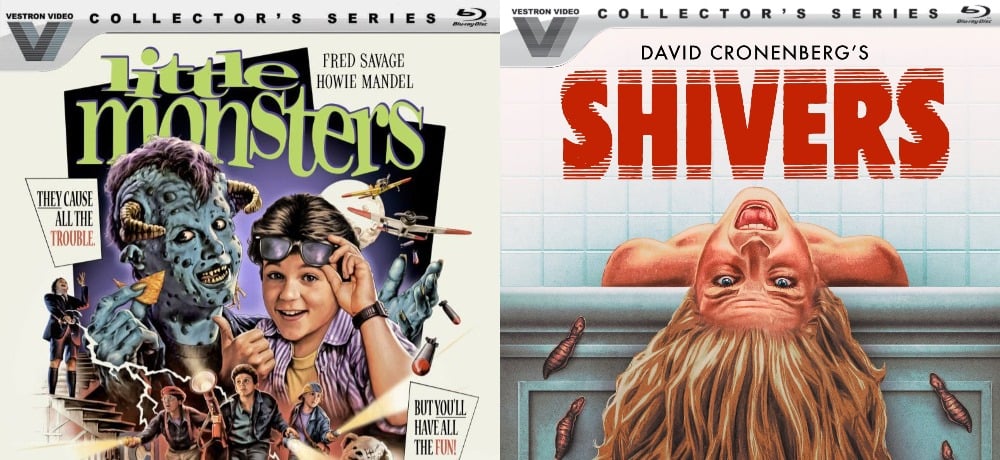 We've got a big week of home media releases ahead of us, so I hope that your wallets are ready to suffer a whole lot of abuse this Tuesday, because there are a ton of must-own titles headed home that genre fans are definitely going to want to add to their collections. We have two new Vestron Video Collector's Series releases to look forward to—David Cronenberg's Shivers and Little Monsters (1989)—and for the first time ever, Wes Craven's Vampire in Brooklyn is being released on Blu-ray.
If you're a Stephen King fan, Paramount has assembled a 5-Movie Collection on Blu that includes both iterations of Pet Sematary, Silver Bullet, The Stand, and The Dead Zone. KL Studio Classics is showing some love this Tuesday to the horror comedy The Ghost Breakers featuring Bob Hope, and Dark Sky Films is set to release Luz: The Flower of Evil this week, too.
Other Blu-ray and DVD releases for September 15th include Death of a Vlogger, 10/31 Part II, And Then You Die, Trauma Therapy, Fear Pharm, Edge of Extinction, and Amityville Clownhouse.
The Ghost Breakers (KL Studio Classics, Blu-ray)
Screen greats Bob Hope (My Favorite Blonde, Road to Utopia) and Paulette Goddard (Nothing But the Truth, Reap the Wild Wind) co-star in another comedy-thriller, a year after their smash hit The Cat and the Canary. Ghosts and gags collide in this witches' brew of laughs, with Bob Hope as a Manhattan radio commentator who finds himself marooned on an island of the walking dead! Larry Lawrence (Hope), sought in connection with a murder he did not commit, eludes New York police by hiding in a steamer trunk. Soon the trunk (and Larry) are aboard a ship bound for Cuba, where the trunk's owner, pretty Mary Carter (Goddard), is sailing to take possession of a recent inheritance: a "haunted" castle. Sensing that Mary is in danger, Larry and his valet Alex (Willie Best, Whispering Ghosts) precede her to the island, which is inhabited by a ghost, a zombie and perhaps even a flesh-and-blood fiend. There's romance, comedy and chills as Hope and Goddard contend with earthly and un-earthly foes—and try to keep from ending up as ghosts themselves. Director George Marshall (Murder, He Says) also directed the 1953 remake, Scared Stiff, starring Dean Martin and Jerry Lewis. The stellar cast includes Paul Lukas (The Lady Vanishes), Anthony Quinn (Zorba the Greek) and Paul Fix (El Dorado).
Special Features:
- Brand New 2K Master
- NEW Audio Commentary by Author/Film Historian Lee Gambin
- TRAILERS FROM HELL with Larry Karaszewski
- Theatrical Trailer
- Optional English Subtitles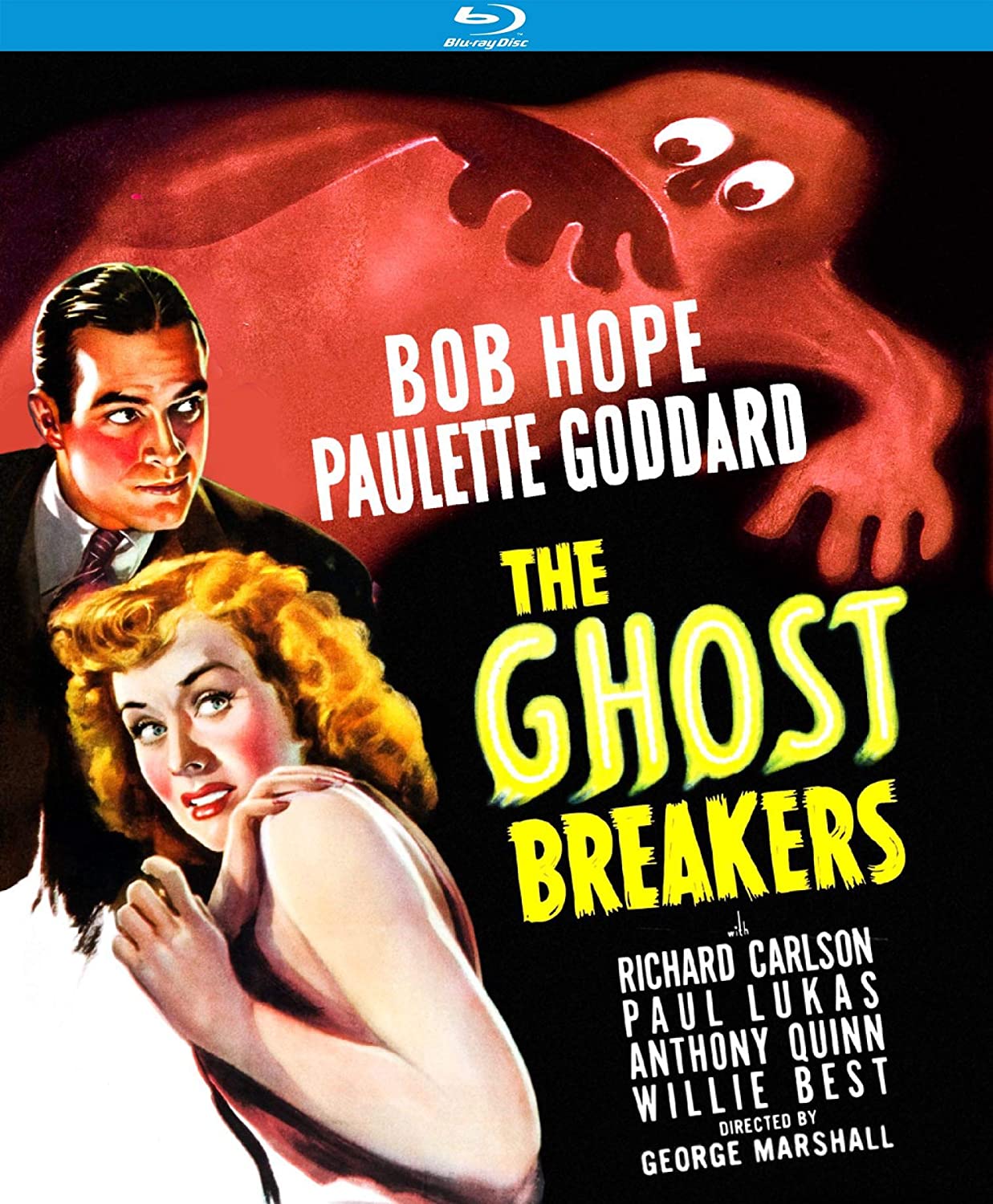 Little Monsters (1989): Vestron Video Collector's Series (Artisan/Lionsgate, Blu/Digital)
Brian (Fred Savage) isn't scared of the monster living under the bed. On the contrary, when he gets to know the wild-eyed boogeyman, Maurice (Howie Mandel), the pair become fast friends. During the night, Maurice takes his young charge into the netherworld of monsters, where they have a great time making mischief in the lives of sleeping children. But Brian's opinion of Maurice and his freewheeling lifestyle changes when he discovers that he himself is turning into a monster.
Special Features:
- NEW Audio Commentary with Jarret Gahan, Editor-in-Chief of CultofMonster.com
- NEW Isolated Score Selections and Audio Interview with Composer David Newman
- NEW "Call Him Maurice" – An Interview with Actor Howie Mandel
- NEW "Beneath the Bed" – An Interview with Producer Andrew Licht
- NEW "Monsters Big & Small" – An Interview with Special Makeup Effects Creator Robert Short
- NEW Vintage Interviews with Actors Fred Savage, Ben Savage, Special Makeup Effects Creator Robert Short, and Director Richard Alan Greenberg
- Behind-the-Scenes Footage
- "Making Maurice" – Vintage Footage of Howie Mandel's Makeup Transformation        - Vintage EPK & VHS Promo
- Theatrical Trailer
- Still Gallery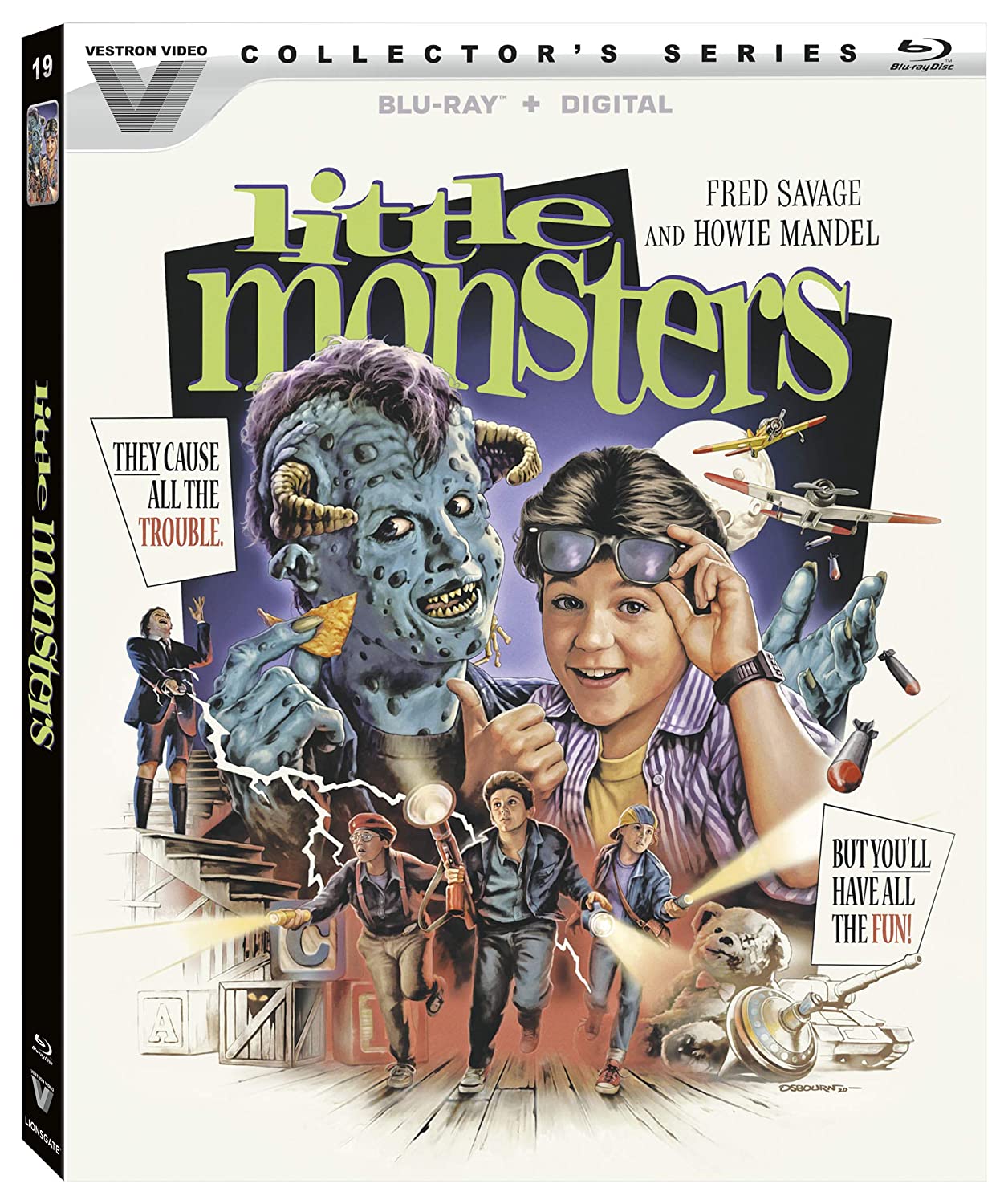 Luz: The Flower of Evil (Dark Sky Films, DVD)
El Señor, the leader of a small cult in the mountains, returns one day to his village with a child who is purported to be the new messiah. But when only pain and destruction befall the community, El Señor finds himself under attack from his own followers, including his three daughters, whose burgeoning femininity has already caused them to question their faith. Equally mystical and terrifying, LUZ: THE FLOWER OF EVIL is a fantasy folk horror film where tranquility belies a simmering evil.
Special Features:
• 49-minute SITGES World Premiere Documentary
• 57-minute "Making off"
• Original Soundtrack
Shivers: Vestron Video Collector's Series (Artisan/Lionsgate, Blu/Digital)
After a scientist living in a posh apartment complex slaughters a teen girl and kills himself, investigators discover that the murderer had been carrying on experiments involving deadly parasites. Roger St. Luc (Paul Hampton), a doctor living in the building, and his aide, Nurse Forsythe (Lynn Lowry), then realize that the parasites are on the loose, attacking fellow tenants. And those who become hosts turn into erotically obsessed maniacs who pass the bugs on through violent sex.
Special Features:
- NEW Audio Commentary with Writer-Director David Cronenberg and Co-Producer Don Carmody
- NEW "Mind Over Matter" – An Interview with Writer-Director David Cronenberg
- NEW "Good Night Nurse" – An Interview with Actress Lynn Lowry
- NEW "Outside and Within" – An Interview with Special Make-Up Effects Creator Joe Blasco
- NEW "Celebrating Cinépix" – An Interview with Greg Dunning
- Archival 1998 David Cronenberg Interview
- Still Gallery with Optional Archival Audio Interview with Executive Producer John Dunning
- Theatrical Trailers
- TV Spot
- Radio Spots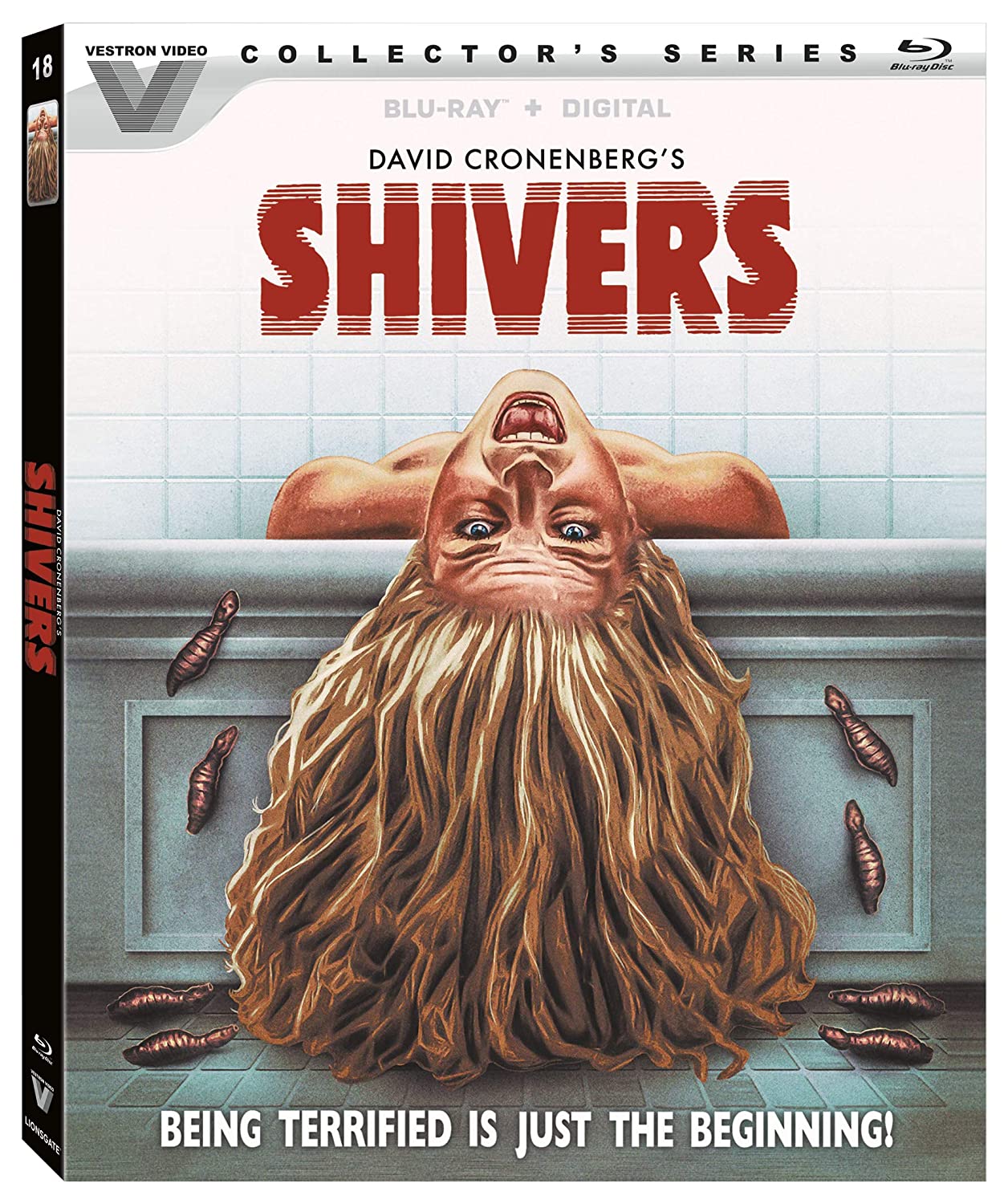 Stephen King 5-Movie Collection (Paramount Home Entertainment, Blu-ray)
5-terrifying Stephen King classics, in one Blu-ray collection. This set includes Pet Sematary, Pet Sematary (2019), Silver Bullet, Stephen King's The Stand, The Dead Zone.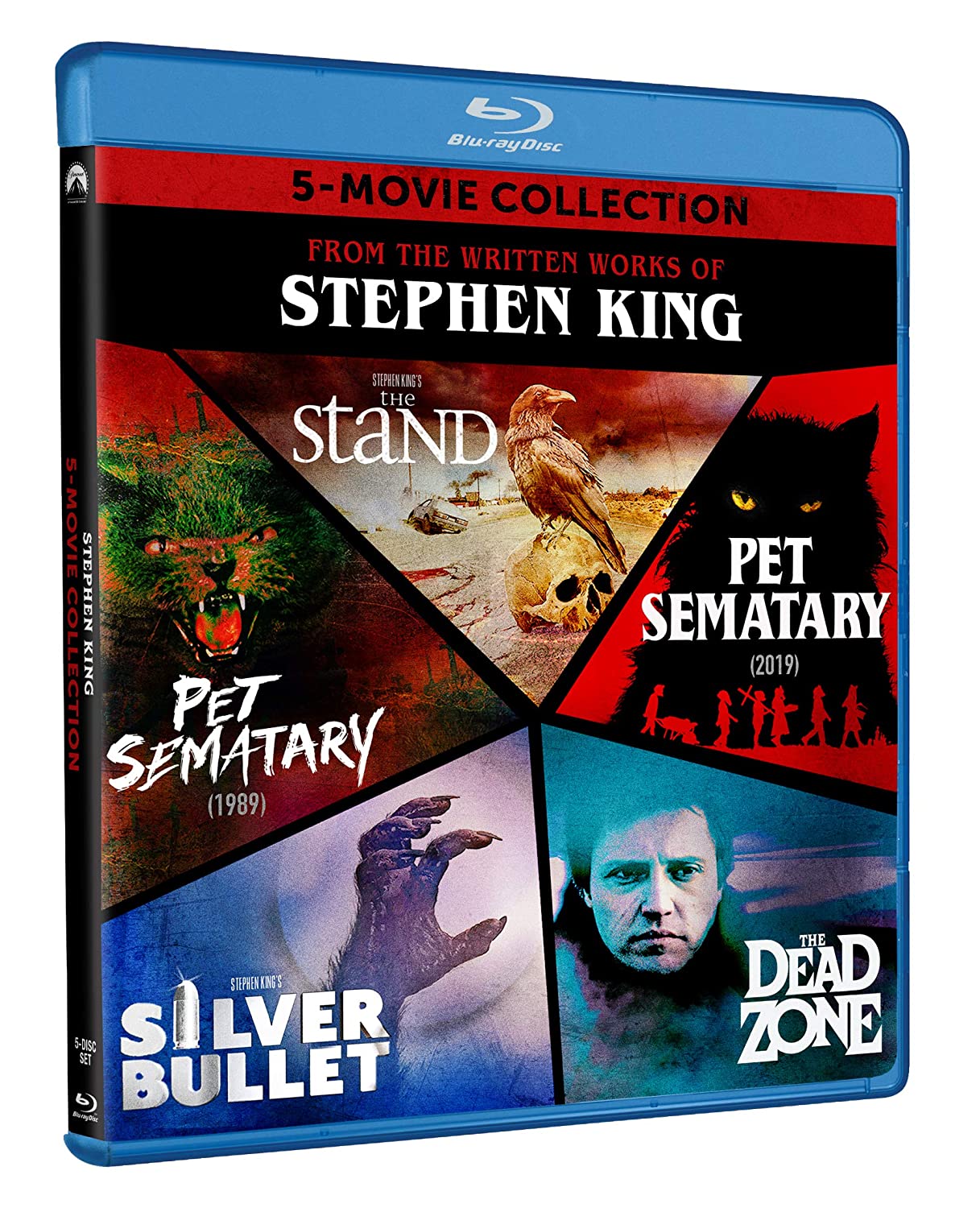 Vampire in Brooklyn (Paramount Home Entertainment, Blu-ray)
Available for the first time on Blu-ray, Oscar-Nominee Eddie Murphy's got the bite in this movie mix of bone-chilling horror and chill-out comedy directed by Wes Craven (the SCREAM franchise). As the vampire Maximillian, the popular star is the most diabolical, dashing and definitely undead dude in the 'hood. To add to the macabre fun, Murphy morphs into two other must-see characters: a paunchy preacher and a fast talking thug. Angela Basset (BLACK PANTHER) plays the cop whose world is rocked by Maximillian's attempts to make her his mate for eternity. And Kadeem Hardison (KC UNDERCOVER) is the haplessly decaying vampire's sidekick who (a hand here, and ear there) is forever losing things. Brooklyn may be home to the undead now that Max is around-but means it's livelier than ever!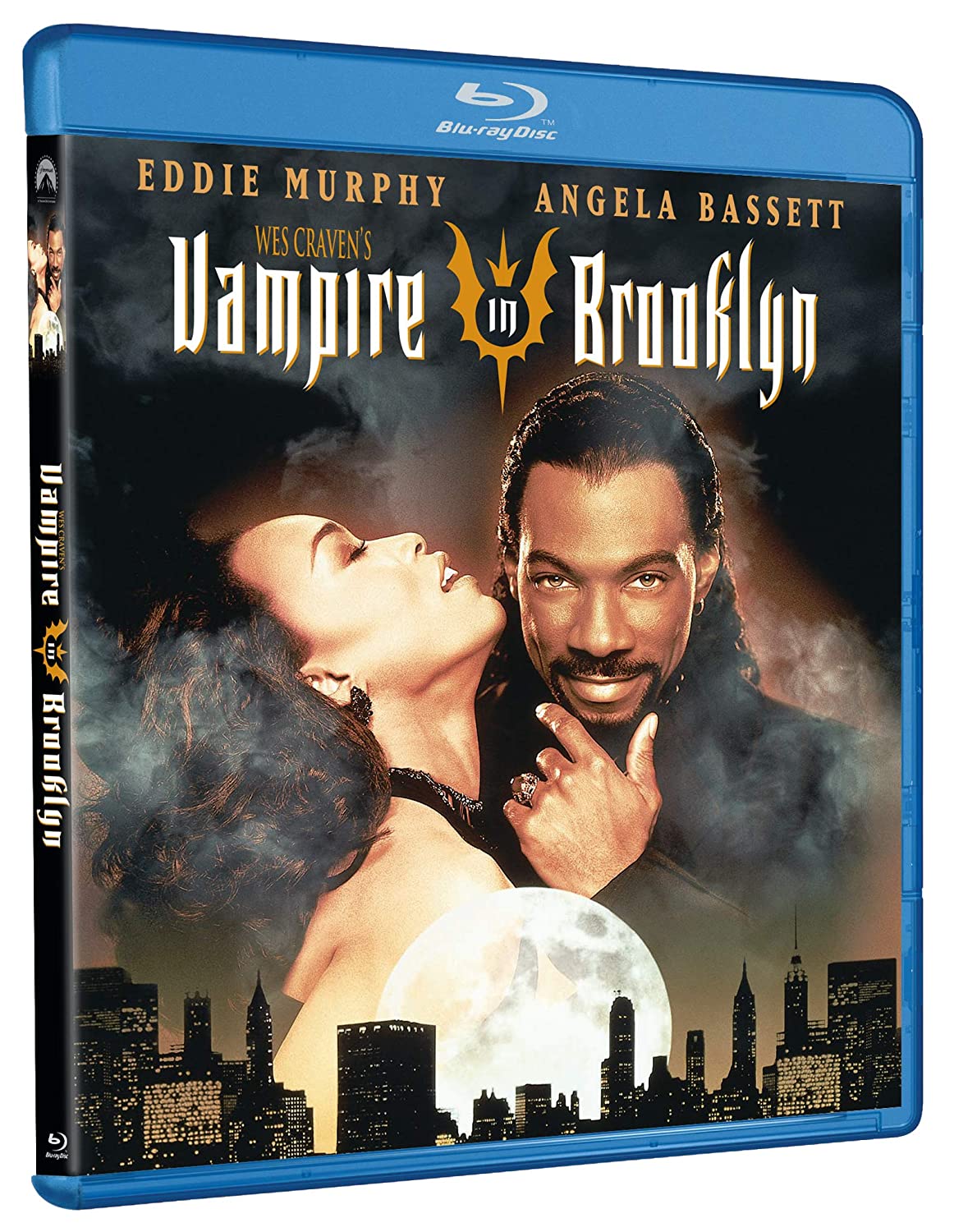 ALSO AVAILABLE THIS WEEK:
10/31 Part II (Scream Team Releasing, DVD) 
Alice, Sweet Alice: Special Edition (Arrow Video, DVD)
Amityville Clownhouse (Wild Eye Releasing, DVD)
And Then You Die (Wild Eye Releasing, DVD)
Bad Magic (SRS Cinema, DVD)
A Dark Path (Trinity Creative, DVD) 
Death of a Vlogger (Gravitas Ventures, Blu-ray & DVD)
Edge of Extinction (Hundy Gilbert Media Ltd., Blu-ray & DVD)
Evil Takes Root: The Curse of the Batibat (Mill Creek Entertainment, DVD/Digital)
Fear Pharm (Magnolia, DVD) 
Killer Therapy (4Digital Media, DVD) 
The Last Laugh (The October People, DVD)
Pet Sematary (1989)/Pet Sematary (2019) 2-Movie Collection (Paramount Home Entertainment, DVD)
Reap (Bayview Films, DVD)
Running from the Dead (Bayview Films, DVD)
Trauma Therapy (Glass House Distribution, Blu-ray & DVD)