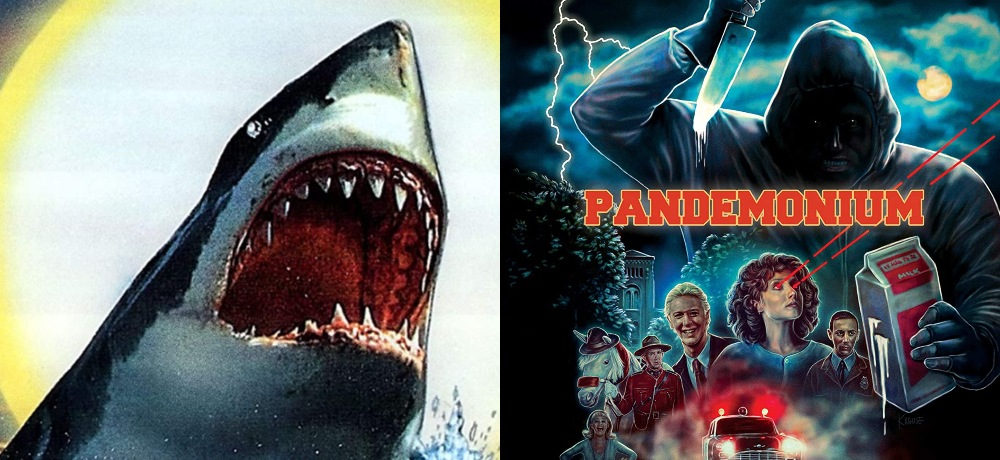 After last week's offbeat slate of home media releases, things are back on track this Tuesday, with a wildly eclectic assortment of titles headed home just in time for the Halloween season. If somehow you haven't been adding any of the Blumhouse movies to your home collections over the years, you can now play catch-up rather easily with their Blumhouse of Horrors: 10-Movie Collection. Vinegar Syndrome is once again doing the dark lord's work with their releases of Pandemonium and The Caller, and Severin Films is showing some love to both Cruel Jaws and Massacre in Dinosaur Valley, too.
Scream Factory has put together a brand new collector's edition Blu-ray for Ghost Ship that arrives this week, and if you're someone who digs on "banana pants" cinematic experiences, you'll definitely want to pick up AGFA's Blu-ray for Sometimes Aunt Martha Does Dreadful Things.
Other releases for September 29th include The Dead Ones, Robowoman, Mummy Dearest, The Seven, and Faces of Fear.
Blumhouse of Horrors: 10-Movie Collection (Universal Studios Home Entertainment, Blu/Digital & DVD)
Invite yourself into the Blumhouse of Horrors 10-Movie Collection and visit the most thrilling, chilling, and unforgettable characters from Get Out, The Purge, Ouija, Split, The Visit, Unfriended, Truth or Dare, The Boy Next Door, Happy Death Day and Ma. The studio and filmmakers (including Jordan Peele and M. Night Shyamalan) that redefined the genre of horror present ten of the most spine-tingling films that will have you running for the front door!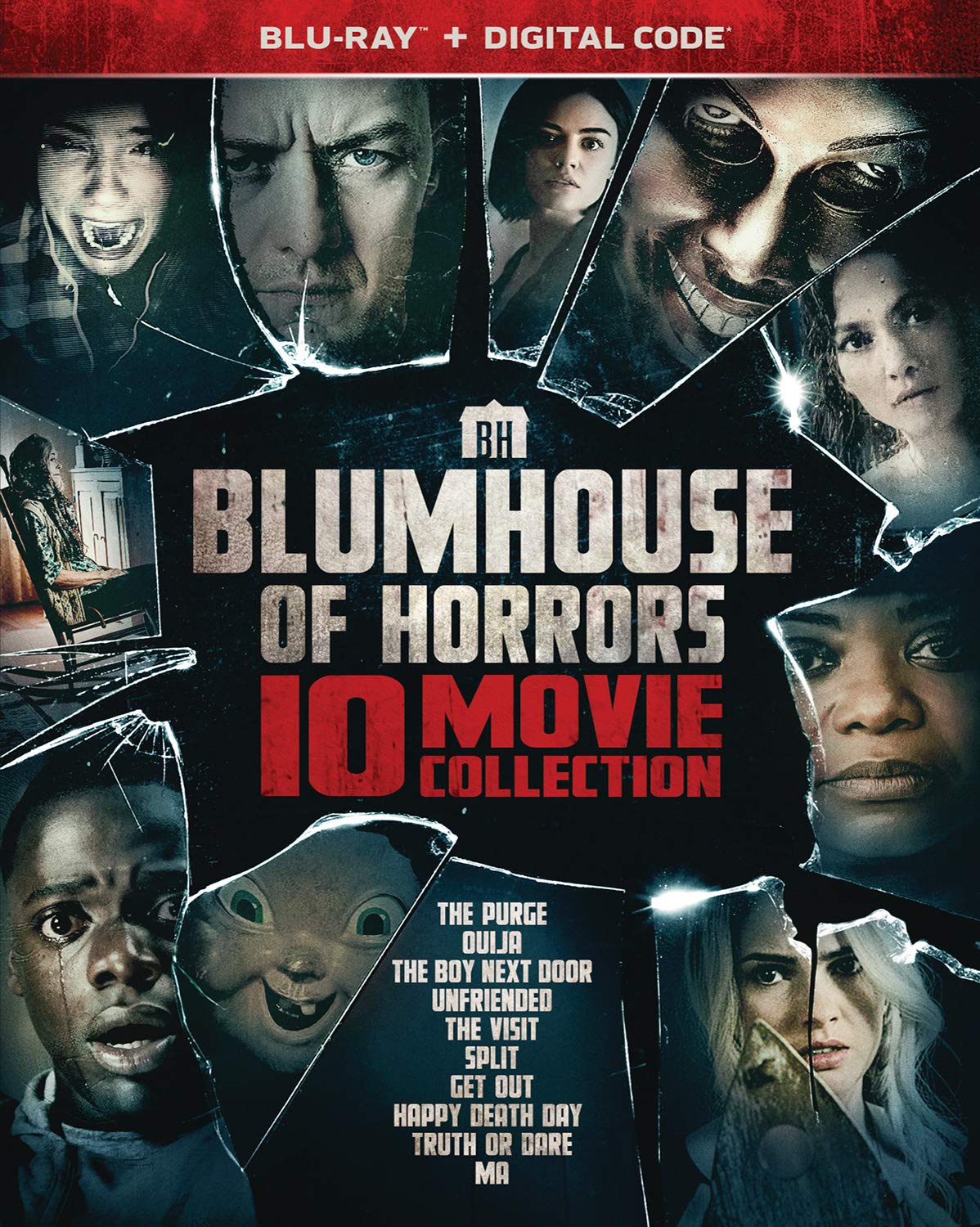 The Caller (Vinegar Syndrome, Blu-ray)
On a cold winter night, a woman living alone in the middle of the woods receives an unexpected visitor: a mysterious middle-aged man who asks to use her phone. Obliging the stranger, it soon becomes apparent that they might know more about each other than they're letting on. As hours and then days pass, the two become engaged in a series of bizarre and sinister mind games uncovering unnerving secrets along the way. All the while, the ongoing confrontation begs the question of...what mysterious events are transpiring in the nearby woods?
Sumptuously photographed by Daniele Nannuzzi (Santa Sangre), THE CALLER is a labyrinthine mystery tinged with horror and science fiction elements which stars Malcolm McDowell (A Clockwork Orange, Caligula) alongside Madolyn Smith (Urban Cowboy). One of the few theatrical features from veteran TV director Arthur Allan Seidelman and Emmy nominated writer Michael Sloan (The Equalizer), Vinegar Syndrome presents this original and unsettling piece of 80s weirdness in a brand new 2K restoration.
Bonus Features:
1. Region A Blu-ray
2. Newly scanned & restored in 2k from its 35mm interpositive
3. "Boiling Over" - an interview with director Arthur Allan Seidelman
4. An audio interview with writer Michael Sloan
5. Promotional still gallery
6. Reversible cover artwork
7. SDH English subtitles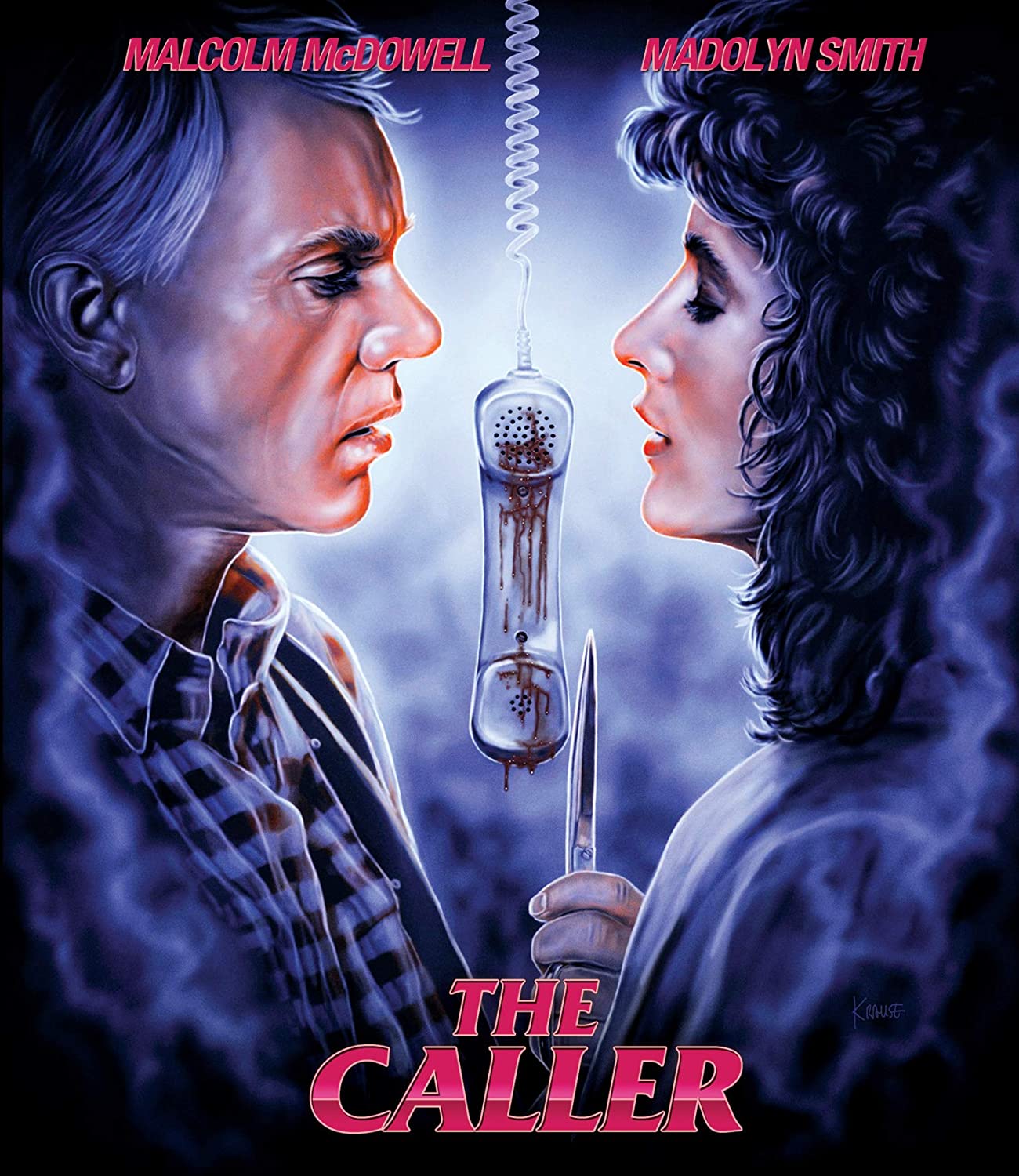 Cruel Jaws (Severin Films, Blu-ray & DVD)
He defied all laws of good taste and international copyright with SHOCKING DARK and ROBOWAR. He reset the bar for batsh*t crazy ItaloHorror with RATS: NIGHT OF TERROR and HELL OF THE LIVING DEAD. And in 1995, legendary director Bruno Mattei - here as 'William Snyder' - stunned the civilized world with this ultimate sharksploitation saga that liberally borrows characters, plot and footage from Joe D'Amato's DEEP BLOOD and Enzo G. Castellari's THE LAST SHARK (and that's just the tip of a very litigious fin).
Filmed in South Florida with a cast of now-ashamed unknowns that includes a Hulk Hogan lookalike, experience "the epitome of outrageous thievery cinema" (All Movie) - actually released in some countries as JAWS 5 - now remastered uncut in HD for the first time ever.
SPECIAL FEATURES:
The Home Video Version
'The Snyder Cut'
The Great White Way - A Study in Sharksploitation with Rebekah McKendry
These Things Got Made!; - Interview with Actor Jay Colligan
Trailer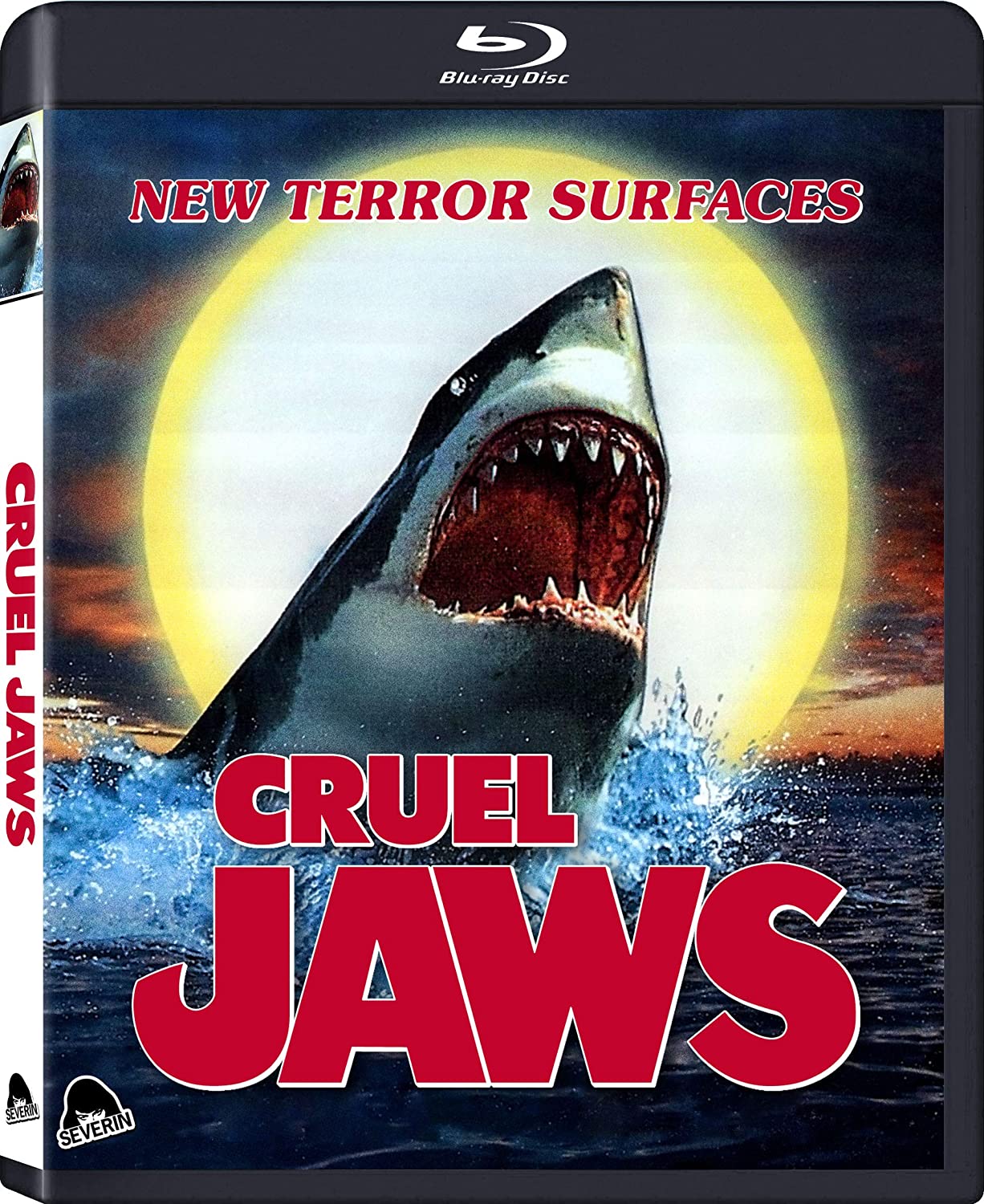 Ghost Ship: Collector's Edition (Scream Factory, Blu-ray)
Finders keepers. Any abandoned ship floating in international waters can be claimed and towed to port by whomever is fortunate enough to find it. Or, in the case of one team of salvage experts, unfortunate enough. In this stylish, effects-packed chiller from Dark Castle Entertainment, salvagers trained for any situation imaginable come face to horrifying face with the unimaginable after boarding a derelict luxury liner. Julianna Margulies, Gabriel Byrne, Ron Eldard and Isaiah Washington are among the hands on deck who'll confront a seafaring collector of souls. Steve Beck (Thirteen Ghosts) directs this frightful chiller.
Special Features:
- NEW This Isn't Real – an interview with actor Isaiah Washington
- NEW Dark Castle at Sea – an interview with producer Gil Adler
- NEW Every Body on Board – an interview with makeup effects supervisor Jason Baird
- NEW Audio Commentary with director Steve Beck
- Max on Set: Ghost Ship featurette
- Visual Effects featurette
- A Closer Look at the Gore featurette
- Designing the Ghost Ship featurette
- Secrets of the Antonia Graza clips
- Mudvayne "Not Falling" Music Video
- Theatrical Trailer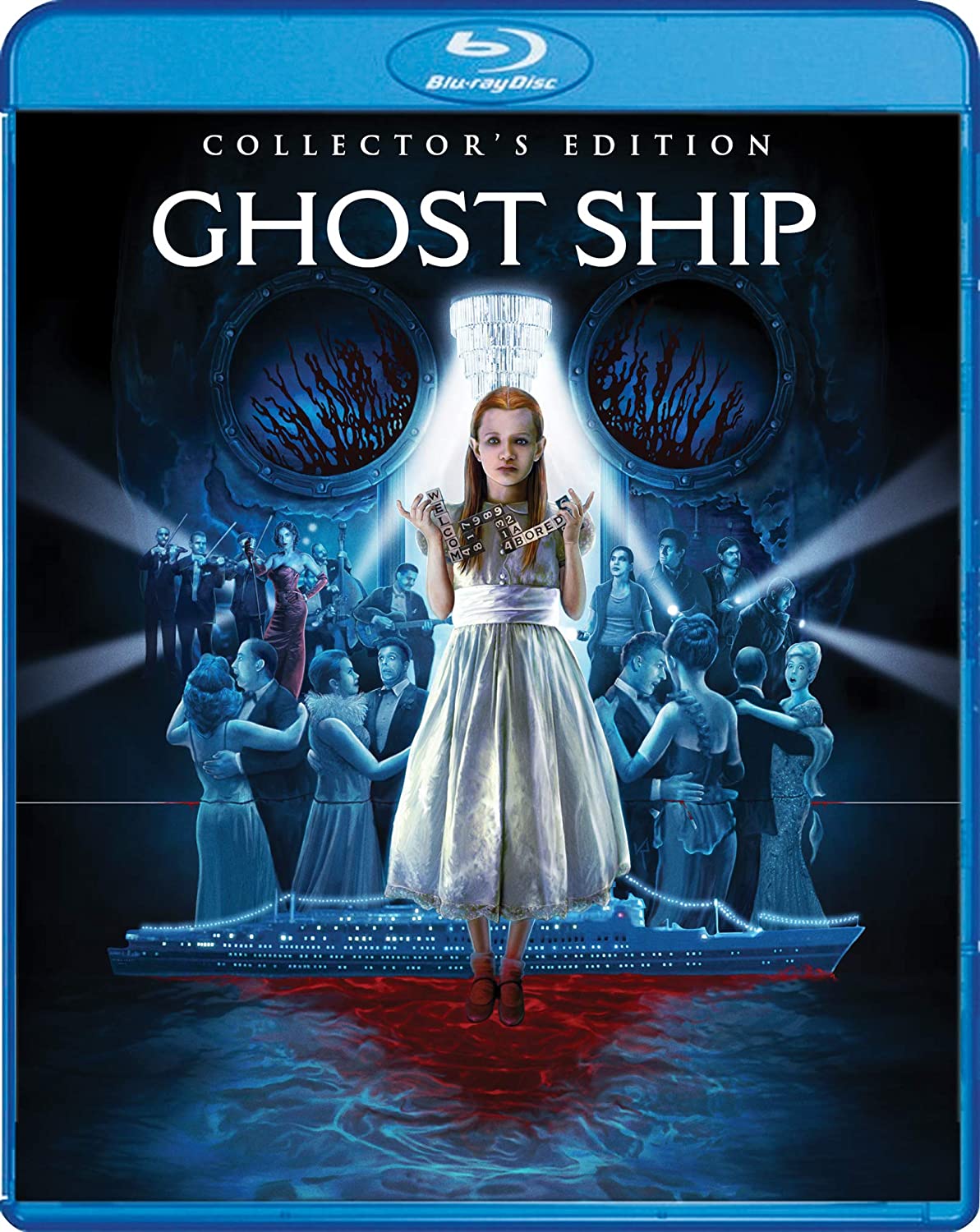 Massacre in Dinosaur Valley (Severin Films, Blu-ray & DVD)
It's been called "a rip-roaring riot of Italian exploitation" (DVD Beaver), "a weird cross between ROMANCING THE STONE and CANNIBAL FEROX" (The Video Graveyard) and "pretty damn entertaining, possibly even brilliant" (Blu-Ray.com). Now experience the wildest '80s cannibal movie you've never seen scanned uncut in 4k from the original negative.
Michael Sopkiw (BLASTFIGHTER, KILLER FISH) stars as a cocky paleontologist who crash-lands into a jungle hell chockfull of fashion models, graphic violence, rampant nudity, and tasty gobs of flesh-chomping mayhem. Marta Anderson (BARE BEHIND BARS) co-stars in this "pure exploitative entertainment at its best" (Sex Gore Mutants) - also released as AMAZONAS and CANNIBAL FEROX II - co-written by the legendary Dardano Sacchetti (THE BEYOND, DEMONS) that B&S About Movies says "delivers on everything it promises, except dinosaurs."
SPECIAL FEATURES:
Valley Boy - Interview with Actor Michael Sopkiw
Lost in Brazil - Interview with Co-Writer Dardano Sacchetti
Deleted and Extended Scenes Reel
Trailer
Italian credits
Pandemonium (Vinegar Syndrome, Blu-ray)
In 1963, a group of college cheerleading students were brutally slain by a mysterious killer, resulting in the closure of the school they attended. Now, former student and professional cheerleader, Bambi, has decided to re-open the institution. As new students arrive, it's not long before the murderer makes his presence known and the bloody hi-jinx resume. Even worse, the only hope of unmasking the culprit falls upon an overworked Canadian Mountie. 
A wildly bizarre horror film parody from Alfred Sole (Alice Sweet Alice),  PANDEMONIUM features an astonishing cast, including Carol Kane (When a Stranger Calls), Judge Reinhold (Fast Times at Ridgemont High), Phil Hartman (TV's Saturday Night Live), Tom Smothers (TV's The Smothers Brothers), Paul Reubens (TV's Pee-Wee's Playhouse), and Tab Hunter (Lust in the Dust)! Jam packed with bizarre humor and even stranger death sequences, Vinegar Syndrome brings this never-on-disc, early 1980s cult favorite to Blu-ray in a brand new 2K restoration!
Bonus Features:
1. Region A Blu-ray
2. Newly scanned & restored in 2k from its 35mm interpositive
3. "Dying Of Laughter" - an interview with director Alfred Sole
4. Promotional still gallery
5. Reversible cover artwork
6. SDH English subtitles
Sometimes Aunt Martha Does Dreadful Things (AGFA, Blu-ray)
Dropping somewhere between PINK FLAMINGOS, BLOOD FEAST, and an episode of THE BRADY BUNCH on acid, SOMETIMES AUNT MARTHA DOES DREADFUL THINGS is a histrionic psychodrama that could only have originated in the alternate dimension known as Florida. After robbing a bank in Baltimore, cross-dressing Paul (aka Aunt Martha) and his partner Stanley hide out in a Florida town. But it's only a matter of time before Paul's paranoia forces him to embark on a demented killing spree. AGFA is thrilled to present one of the most unforgettable exploitation movies of all time -- and an overlooked chapter of early queer cinema -- preserved from the only 35mm theatrical print in existence.
Bonus Features:
1. Region Free Blu-ray
2. 2K preservation from the only 35mm theatrical print in existence
3. Commentary with queer film historian Evan Purchell + AGFA's Bret Berg
4. Bonus Movie: THE DRAG QUEEN'S BALL
5. Shorts: GAY-IN III, CAUGHT IN THE CAN
6. Trailers: GAY LIBERATION, LUSTING HOURS, MY THIRD WIFE GEORGE, THE QUEEN, SINS OF RACHEL
7. Reversible cover
8. English SDH subtitles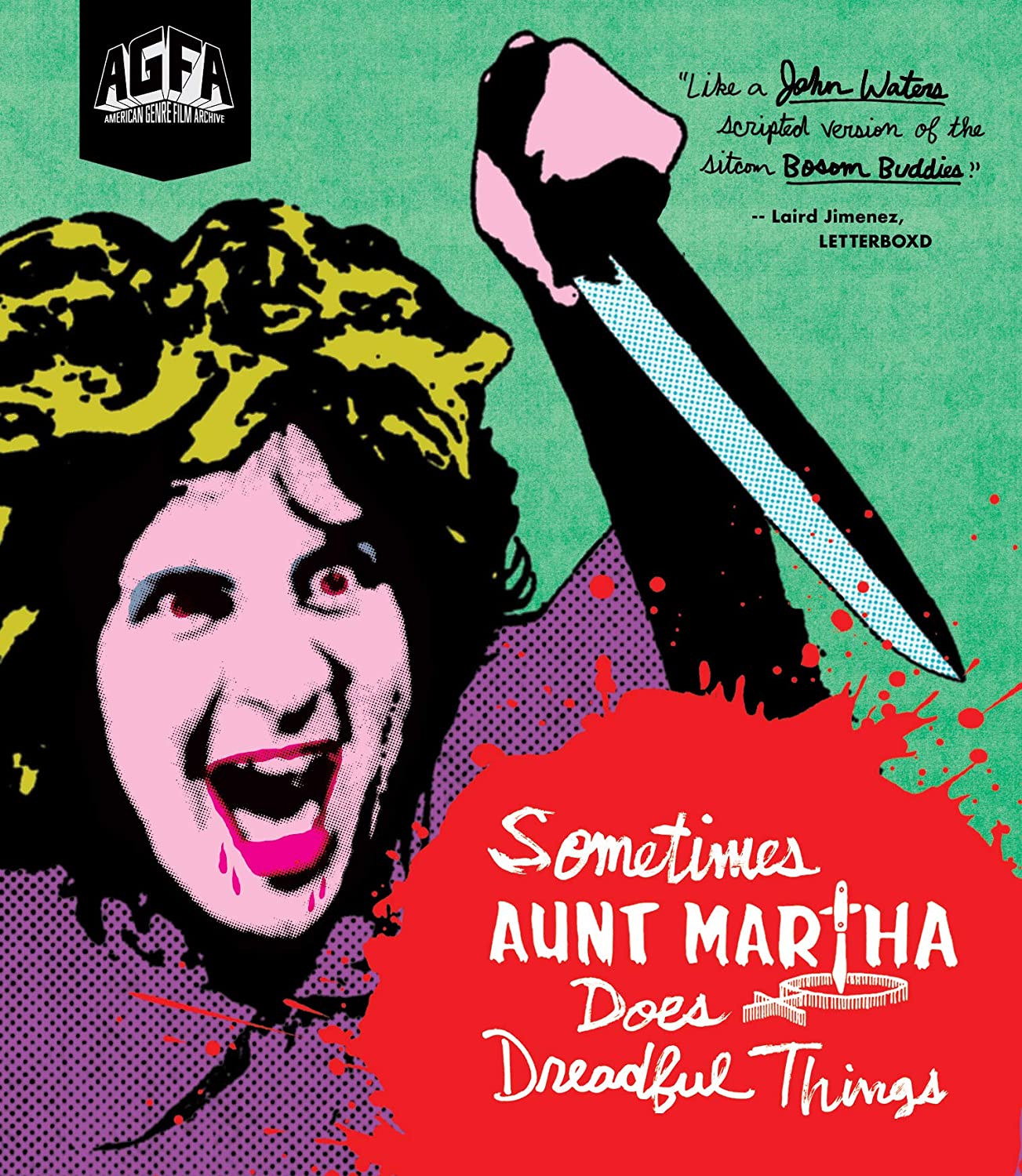 ALSO AVAILABLE THIS WEEK:
The Dead Ones (Artsploitation, Blu-ray & DVD) 
Faces of Fear (Wild Eye Releasing, DVD)
Mummy Dearest (Bayview Films, DVD)
Robowoman (Wild Eye Releasing, DVD)
The Seven (Bayview Films, DVD)