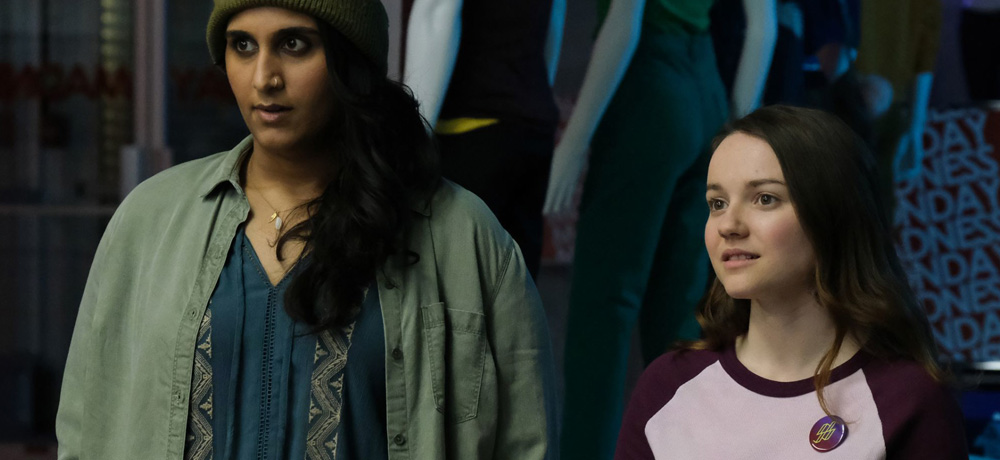 We've received word that Slaxx, which is having its world premiere at Fantasia this weekend, has been picked up by Shudder and will be released by the streaming service next year:
AMC Networks' premium subscription streaming service for horror, thriller, and the supernatural, announced today on The Hollywood Reporter the acquisition of SLAXX. Produced by The Horror Collective's parent company Entertainment Squad, SLAXX will be making its world premiere at this year's prestigious Fantasia Film Festival.

SLAXX is the latest collaboration between Anne-Marie Gélinas's EMA Films and Shaked Berenson's Entertainment Squad's genre label The Horror Collective. Gélinas and Berenson previously collaborated on the cult hit TURBO KID, which is also available on Shudder.

In the outrageous horror-comedy SLAXX is the third feature from Canadian director Elza Kephart, who co-wrote with Patricia Gomez, and stars Romane Denis (Slut in a Good Way). In the film, a possessed pair of jeans is brought to life to punish the unscrupulous practices of a trendy clothing company. Shipped to the company's flagship store, SLAXX proceeds to wreak carnage on staff locked in overnight to set up the new collection. SLAXX will debut on Shudder in the US, UK, Ireland, Australia and New Zealand next year.

Filmoption International, the Canadian distributor, has released a full festival trailer earlier this month. SLAXX's premiere this weekend at Fantasia will be followed by a wide theatrical release across Canada, its country of origin, on September 11.