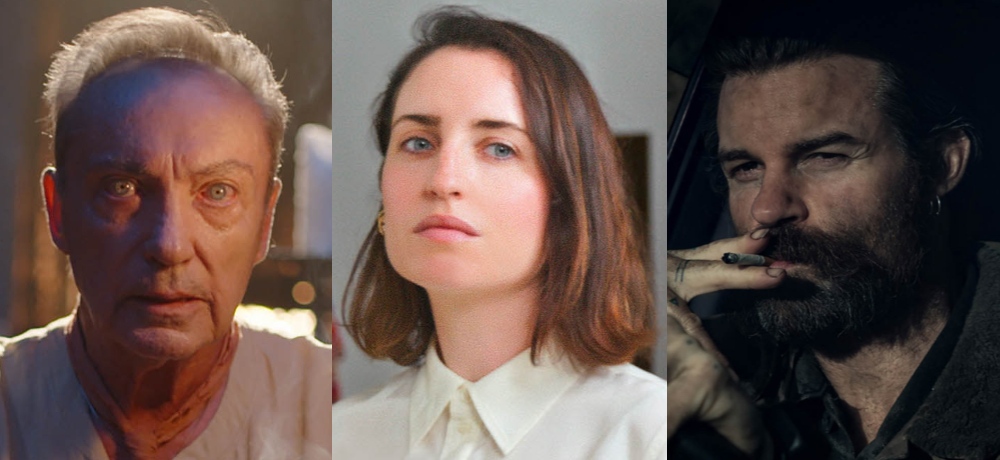 Here's a look at three more genre-related projects that recently played during the 2021 Sundance Film Festival: The Blazing World from Carlson Young, the end-of-the-world comedy How It Ends, and James Ashcroft's Coming Home in the Dark.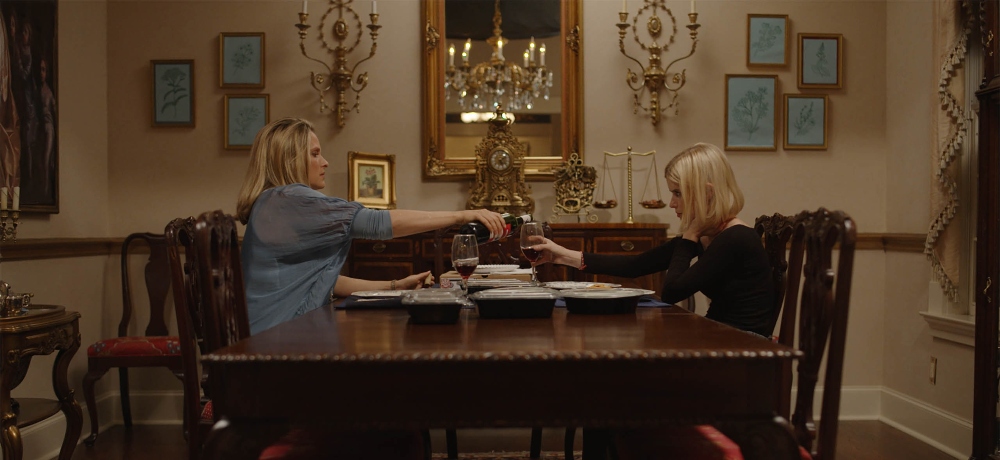 The Blazing World: For her feature film debut, Carlson Young (who many genre fans will remember from her days on Scream: The TV Series) takes us on a nightmarish descent into the fragile and fractured psyche of a young woman named Margaret (also played by Young), who has been living with the trauma and grief caused by the accidental death of her twin sister decades prior. As she contemplates committing suicide, Margaret finds herself transported into an alternate world where she is tasked with retrieving a series of keys by a mysterious man called Lained (Udo Kier), who sends her on a journey that will force her to confront her demons and finally come to terms with her personal demons once and for all.
Mixing elements of Alice in Wonderland, the works of Lady Margaret Lucas Cavendish (the film shares a name with her 1666 sci-fi novel), and Twin Peaks, The Blazing World is an experience that many would define as an "arthouse" film, but to me, it's something that defies categorization, which is probably what I appreciated about it the most. It's clear that Young isn't looking to create easily digestible media with The Blazing World, as she fearlessly navigates through this dream world that Margaret must traverse in search of peace, and I will always be a fan of filmmakers—especially their first time at bat—who take wildly ambitious big swings with their work.
While the narrative elements to The Blazing World are a bit on the scarce side, it didn't bother me much because this is something more of a visual odyssey and I wasn't really looking for an experience that was bogged down by a ton of exposition. Young clearly and confidently gets the key elements of her story across here, and I love how timeless so many of the film's sequences feel, like they could have been plucked straight out of '70s genre cinema. Young's performance in The Blazing World is engaging and heartbreaking, and I will forever be a fan of seeing Kier pop up in everything. It's also worth mentioning that both Dermot Mulroney and Vinessa Shaw play Margaret's embattled parents in the film, and their performances provide the story with a great sense of dramatic tension as well.
The Blazing World isn't going to be a film for everyone, and that's totally fine. For me, I enjoyed how Young challenged me as a viewer with her feature film debut, and I look forward to seeing whatever she does next as a filmmaker.
Movie Score: 3.5/5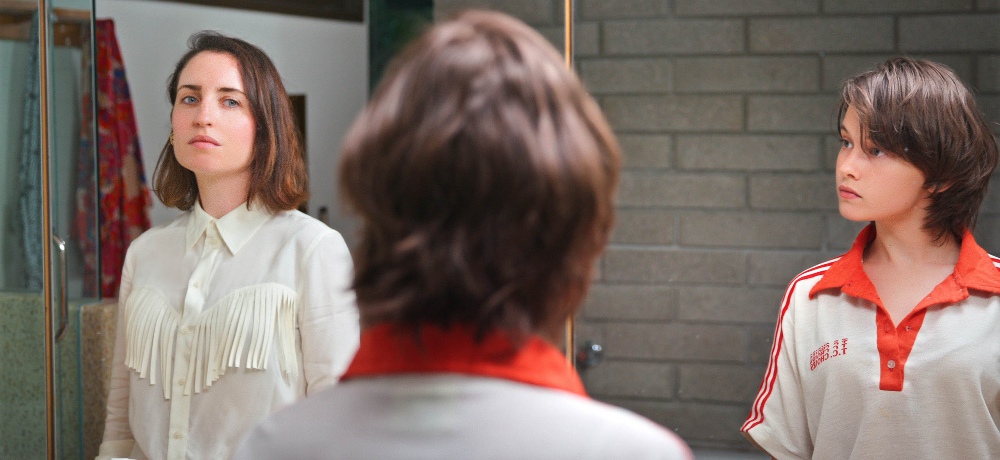 How It Ends: There's nothing particularly hilarious about the end of the world, but for How It Ends, directing duo Zoe Lister-Jones and Daryl Wein put a comedic spin on the impending doom surrounding an asteroid that's on track to obliterate our planet, and I must say that their quirky celebration of self-love (not the physical kind, mind you) and all the wacky Los Angelenos out there ended up being the biggest surprise for me out of this year's Sundance lineup.
With the total annihilation of our planet looming in the near distance, Liza (Lister-Jones) decides the best way to mark the occasion is by heading to a party to bid life as she knows it adieu. But before she gets to the fete, she sets out to visit a few key people from her life, sometimes looking for the chance to connect with someone one last time, other times as a means of reconciliation before the end comes. Liza's not alone on her LA-centric jaunt, though, as she is being accompanied by the metaphysical version of her younger self (Cailee Spaeny, who stared in Lister-Jones' The Craft sequel), who is there to support Liza as she readies herself for what's to come once the asteroid hits.
If I'm being perfectly honest, films that often utilize an endless cavalcade of cameos generally get under my skin, but there was something wonderfully sweet and introspective about the messaging at the center of How It Ends that really spoke to me on a personal level, and I was wholly charmed by the whole experience. In the film, Liza's travels around the Los Angeles area happen on foot, which provides many opportunities for both versions of herself to cross paths with a handful of unusual LA residents, played by the likes of Paul Scheer, Rob Huebel, Charlie Day, Helen Hunt, Olivia Wilde, Bobby Lee, Fred Armisen, Whitney Cummings, and even Finn Wolfhard makes a quickie appearance, too. Easily the most notable of these "who's who" appearances for me was Logan Marshall-Green, who plays Liza's dreamboat ex-boyfriend Nate, and honestly, he almost gets upstaged during the first scene we see his character because he's holding two ridiculously cute puppies, and I almost got way too focused on just how adorable those little pups were. There are also a ton of other appearances that happen during How It Ends, but they were total surprises for me, and I'd like to try and preserve that experience for others.
And even though How It Ends is very much a comedy—and a breezy one at that, so the jokes may not land the same way for everyone—what made it such a standout viewing experience for me is how this journey of reconciliation worked on several levels, and probably the most important person that Liza had to make peace with in this story was herself. I think the pandemic has put many of us on a more introspective path, and How It Ends reflects just where a lot of us are at these days mentally. And I could not have loved it more, especially as someone who lives in LA and knows that any time you step outside your front door, you have no idea just who you'll end up crossing paths with.
Movie Score: 4/5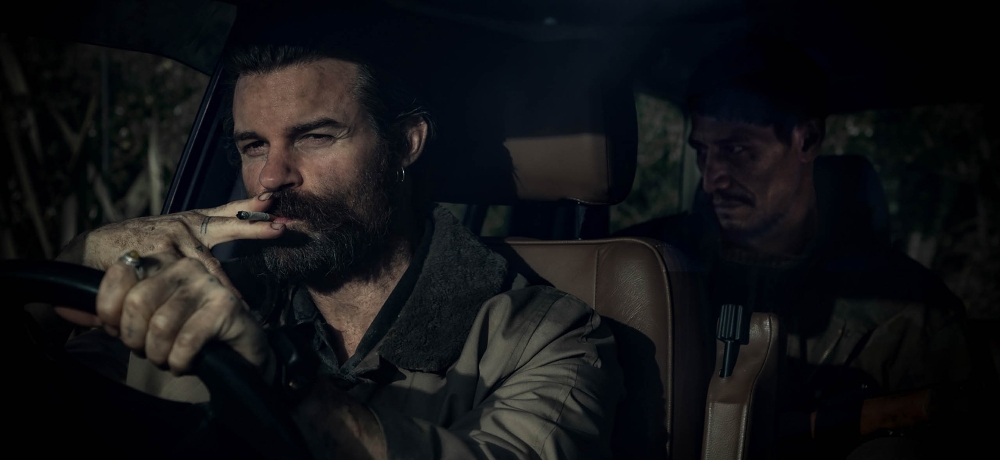 Coming Home in the Dark: Everything starts out so perfectly in Coming Home in the Dark for a schoolteacher named Hoaggie (Erik Thomson), his wife Jill (Miriama McDowell), and their kids as they plan to spend an idyllic day hiking and enjoying a picnic in the New Zealand wilderness. But their family time is interrupted by two drifters (Daniel Gillies, Matthias Luafutu) who happen to cross their path, and from there, one act of brutality changes their lives forever.
A tension-fueled survival thriller, Coming Home in the Dark starts off promisingly enough, with co-writer/director James Ashcroft quickly ratcheting up a palpable sense of unease early on, and keeps his foot on the gas for nearly the rest of the film's running time. There are definitely a few sequences that left my nerves a bit frayed, especially during the movie's first half, but there's a point where it feels like Ashcroft is repeatedly drawing water from the same creative well, and eventually, that's where the film loses a bit of its steam.
Beyond that, there's an important subplot that is introduced in Coming Home in the Dark that involves a dark time in Hoaggie's professional life that is utterly harrowing in nature, and that revelation changes the dynamic between the captors and capturees (is that a word? It is now). There's a weight that gets added to the overall oppressive mood of Coming Home in the Dark when Hoaggie's truth comes out, where it felt like a real opportunity for Ashcroft to explore the concepts of accountability and culpability, but unfortunately, that aspect of the story ends up becoming an afterthought by the time we get to the film's finale, and I really wish he had taken the time to dig into those elements more than he does here.
That being said, Coming Home in the Dark is still worth a watch just for Gillies' wholly terrifying performance that left me unnerved and helps elevate the film's script that ends up feeling a bit repetitive at times. There's a point in the movie when Gillies declares, "That's going to be the moment you wish you had done something," and because of the passive nature of the rest of the movie's characters, the line ends up becoming a very on-the-nose mantra for this story as a whole. Coming Home in the Dark is really good, but my frustration comes from the fact that it could have been great had the story tried to do something more than it ultimately does.
Movie Score: 3/5
----------
Visit our online hub to catch up on all of our Sundance interviews and reviews!
[Photo Credits: Above photos courtesy of the Sundance Institute, Daryl Wein (How It Ends), and Goldfish Creative (Coming Home in the Dark).]