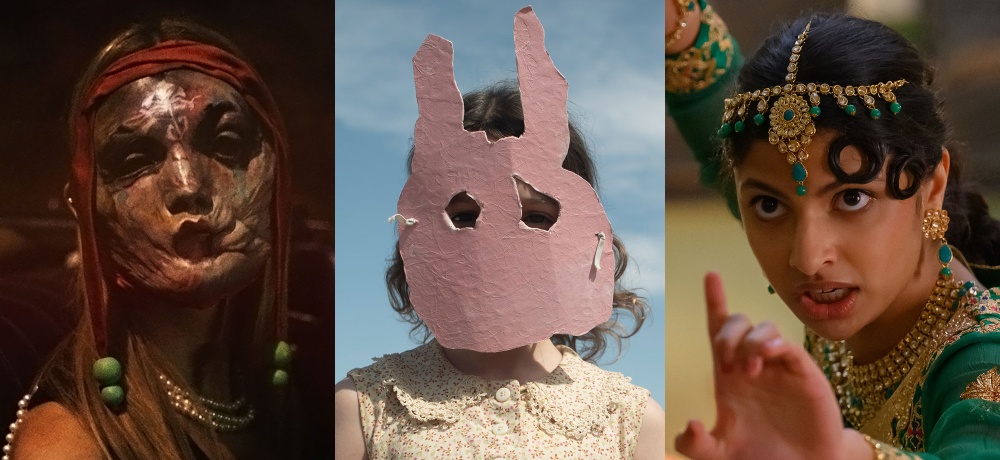 It's hard to believe that it's been three years since I was last in Park City to enjoy the Sundance Film Festival in person, which is why this writer is beyond thrilled to be headed back to Utah next week to partake in their amazing lineup of films once again. Sundance 2023 officially kicks off on Thursday, January 19th, and will be running through Sunday, January 29th. And while we're undoubtedly stoked for the fest's slate of Midnight titles, there are also a handful of genre films playing in other categories that this writer is definitely going to check out during my time at Sundance as well.
In anticipation of our return to Park City next week, here's a look at 12 different horror, sci-fi, and genre-adjacent films that are playing at the 2023 Sundance Film Festival. As usual, Sundance serves as a fantastic kickoff for the festival season, so I hope that this rundown serves as a great primer for films that fans should keep on their radar throughout this new year of horror.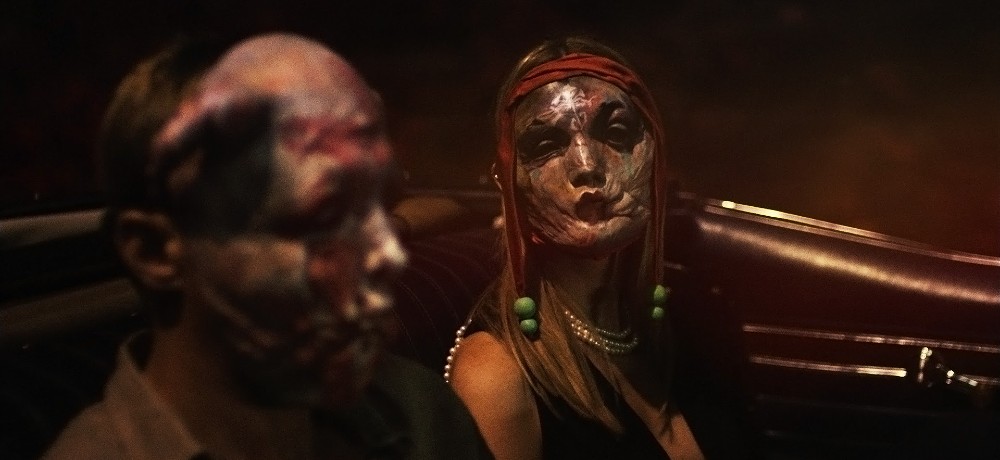 Infinity Pool (Directed by Brandon Cronenberg)
Cast: Alexander Skarsgård, Mia Goth, and Cleopatra Coleman
Synopsis: James and Em Foster take off to an all-inclusive beach getaway in the fictional state of Li Tolqa to help jump-start his writer's block. Their lazy days are spent relegated to their pricey resort, isolated from the surrounding land. Gabby introduces herself and her partner, Al, as she's a fan of James' last novel, and they would like to spend some time together with the Fosters. The couples plan a secret daytrip outside the compound that ends in a fatal accident with James to blame. For a hefty price, there are loopholes to aid foreign travelers convicted of crimes there, which is how James is first introduced to a perverse subculture of hedonistic tourism.
[Photo Credit: Above photo courtesy of Sundance Institute.]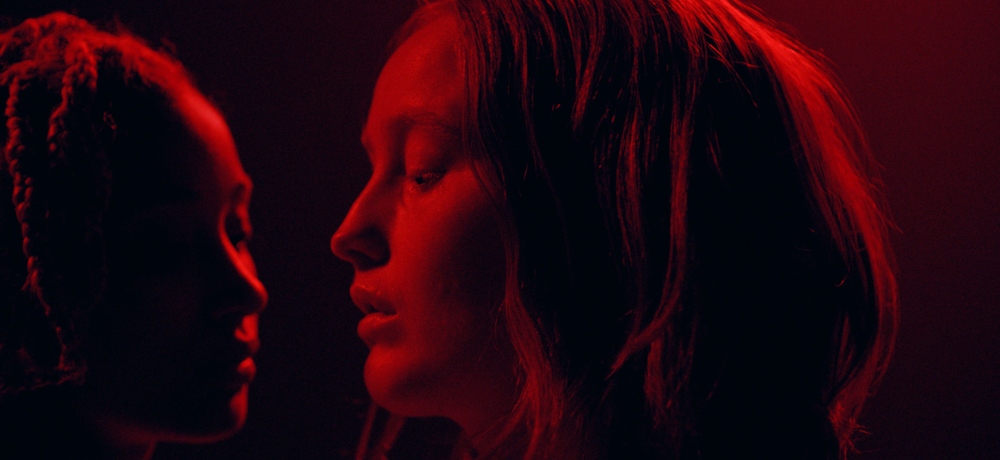 My Animal (Directed by Jacqueline Castel)
Cast: Bobbi Salvör Menuez, Amandla Stenberg, Stephen Mchattie, Heidi Von Palleske, Cory Lipman and Joe Apollonio
Synopsis: Tamped down by an oppressive family dynamic orbiting around her alcoholic mother, kept on the sidelines of the hockey team she yearns to join, and imprisoned in her own home each full moon, Heather is in a struggle for her life against the constrictive forces in her small northern town. When an intriguing figure skater enters the rink, Heather's life, sexuality, and personhood are pried open. Jonny, played by Amandla Stenberg, and Heather, played by Bobbi Salvör Menuez, have bombastic chemistry that plays out on screen with attitude, style, and ferocity. Far from the typical werewolf story, Heather's condition is one of many reasons for her outcast status. Luckily, Jonny is happy to join her on the outskirts.
[Photo Credit: Above photo courtesy of Sundance Institute.]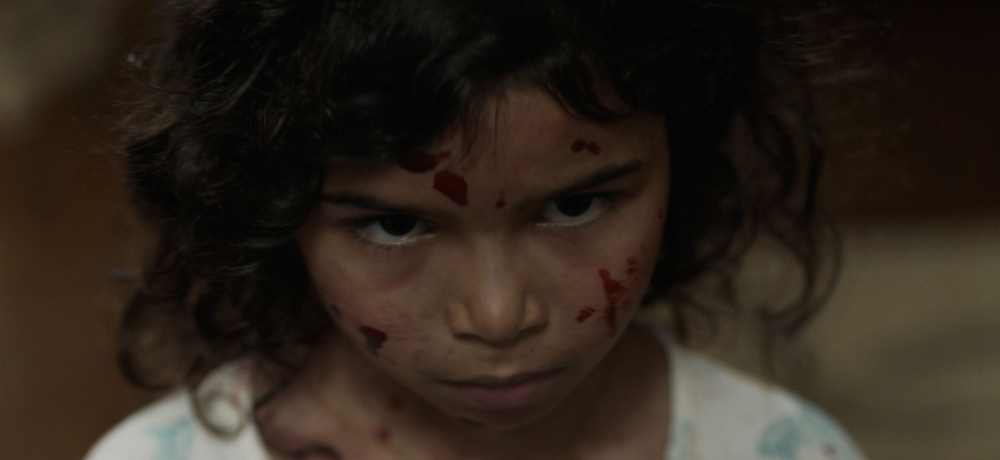 birth/rebirth (Directed by Laura Moss)
Cast: Marin Ireland, Judy Reyes, A.J. Lister and Breeda Wool
Synopsis: Rose is a pathologist who prefers working with corpses over social interaction. She also has an obsession — the reanimation of the dead. Celie is a maternity nurse who has built her life around her bouncy, chatterbox 6-year-old daughter, Lila. One unfortunate day, their worlds crash into each other. The two women and young girl embark on a dark path of no return where they will be forced to confront how far they are willing to go to protect what they hold most dear.
[Photo Credit: Above photo courtesy of Chananun Chotrungroj / Sundance Institute.]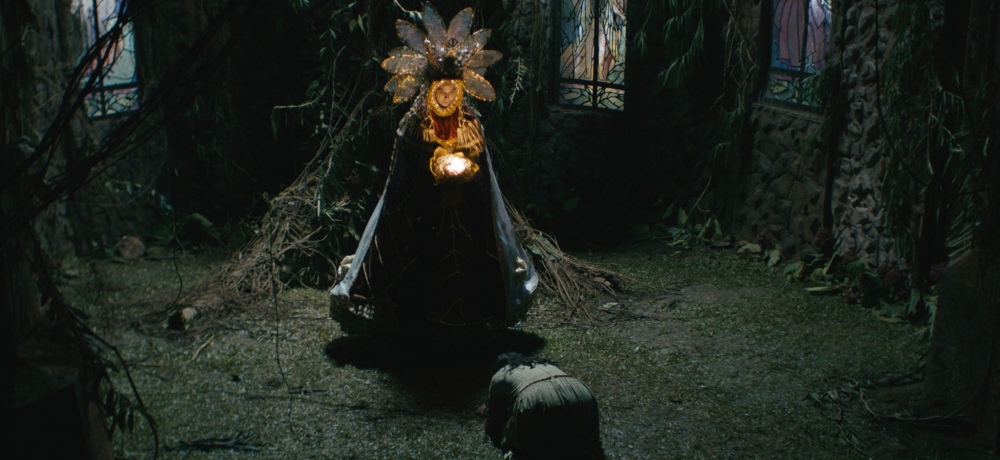 In My Mother's Skin (Directed by Kenneth Dagatan)
Cast: Beauty Gonzalez, Felicity Kyle Napuli, Jasmine Curtis-Smith, James Mavie Estrella, and Angeli Bayani
Synopsis: Philippines, 1945. Nearing the end of World War II, an affluent family lives stranded in their country mansion, tormented by the occupying Japanese soldiers who are losing grip over the island nation. Rumors spread that the patriarch, Aldo, stole Japanese gold and stashed it somewhere nearby. Aldo knows that his family will be slaughtered if they find the riches, so he escapes to seek help from the Americans. Soon they fear he will never return while sickness overtakes the mother. Searching for help, their young daughter, Tala, mistakenly places her trust in a beguiling, flesh-eating fairy, who desires to consume them all.
[Photo Credit: Above photo courtesy of Epicmedia / Sundance Institute.]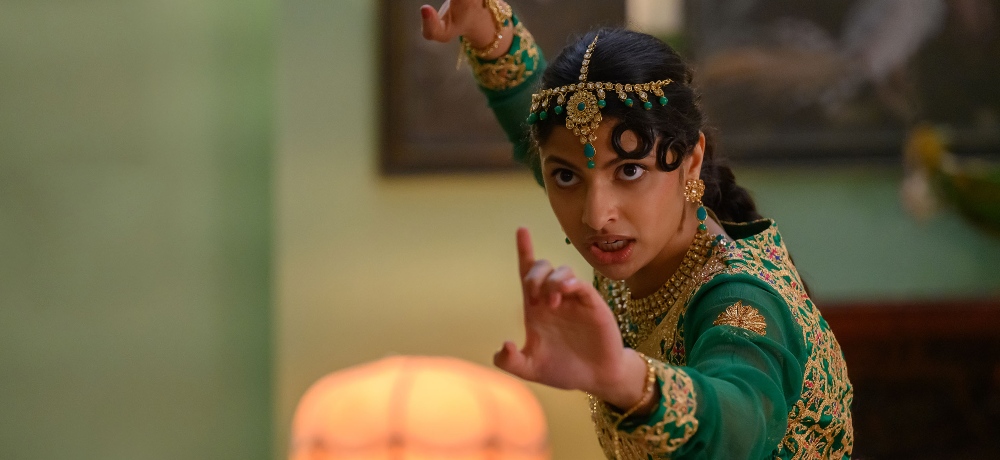 Polite Society (Directed by Nida Manzoor)
Cast: Priya Kansara, Ritu Arya, Nimra Bucha, Akshay Khanna, Seraphina Beh, and Ella Bruccoleri
Synopsis: A London schoolgirl and tireless martial-artist-in-training, Ria Khan is determined to become a world-renowned stunt woman. She's crushed when her big sister, Lena, drops out of art school, starts dating Salim — the charming, wealthy son of the prominent Shah family — and announces, after barely a month, that they plan to marry and move to Singapore! How could Lena abandon her artistic dreams to become some trophy wife? But Ria soon realizes that something isn't right, leaving her no choice but to enlist her friends in a daring mission to kidnap Lena from her own wedding.
[Photo Credit: Above photo courtesy of Parisa Taghizadeh / Sundance Institute.]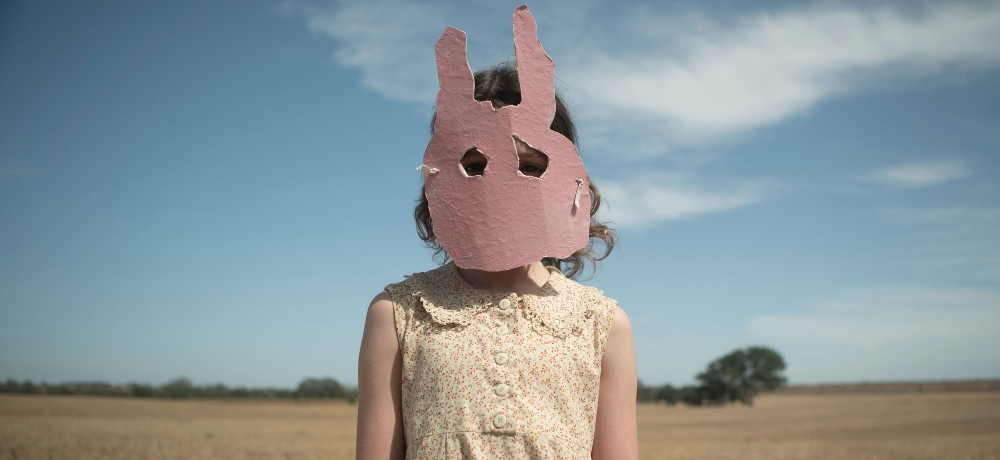 Run Rabbit Run (Directed by Daina Reid)
Cast: Sarah Snook, Lily Latorre, Damon Herriman, and Greta Scacchi
Synopsis: Fertility doctor Sarah begins her beloved daughter Mia's seventh birthday expecting nothing amiss. But as an ominous wind swirls in, Sarah's carefully controlled world begins to alter. Mia begins behaving oddly and a rabbit appears outside their front door — a mysterious birthday gift that delights Mia but seems to deeply disconcert Sarah. As days pass, Mia becomes increasingly not herself, demanding to see Sarah's long-estranged, hospitalized mother (the grandmother she's never met before) and fraying Sarah's nerves as the child's bizarre tantrums begin to point her toward Sarah's own dark history. As a ghost from her past re-enters Sarah's life, she struggles to cling to her distant young daughter.
[Photo Credit: Above photo courtesy of Sarah Enticknap / Sundance Institute.]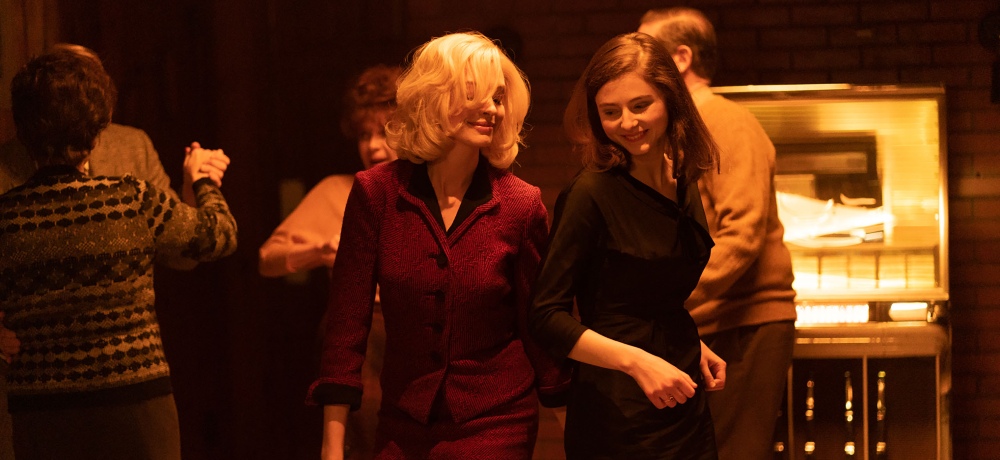 Eileen (Directed by William Oldroyd)
Cast: Thomasin Mckenzie, Anne Hathaway, Shea Whigham, Marin Ireland, and Owen Teague
Synopsis: Based on the book of the same name by literary powerhouse Ottessa Moshfegh, Eileen follows a peculiar young woman whose dreary life stretches on toward unending misery. In frigid 1960s Boston, Eileen (Thomasin McKenzie) shuffles between her father's dingy, emotionally haunted home and the prison where she works alongside colleagues who have ostracized her. When an intoxicating woman (Anne Hathaway) joins the prison staff, Eileen is taken. Just when the possibility of a salvational friendship (or maybe more) takes hold and forms a singular glimmer in Eileen's darkness, her newfound confidant entangles her in a shocking crime that alters all.
[Photo Credit: Above photo courtesy of Sundance Institute.]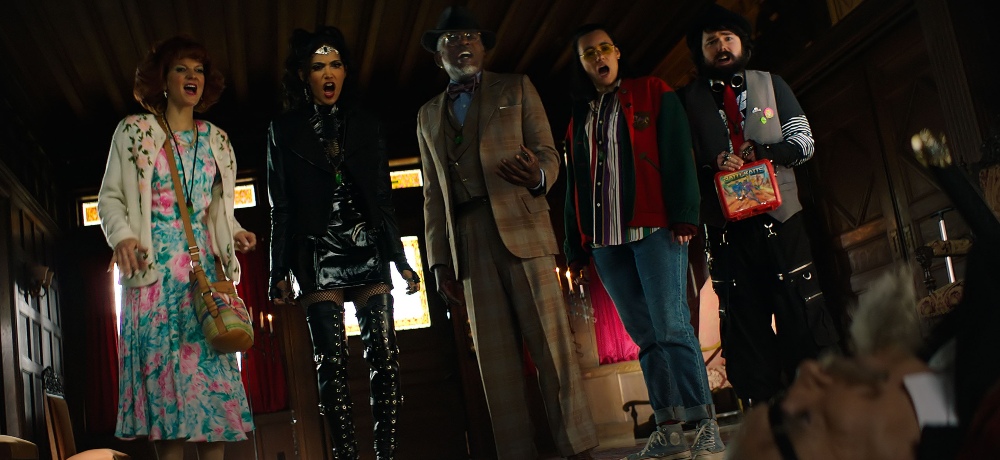 Onyx the Fortuitous and the Talisman of Souls (Directed by Andrew Bowser)
Cast: Andrew Bowser, Olivia Taylor Dudley, Jeffrey Combs, Ralph Ineson, Rivkah Reyes, and T.C. Carson
Synopsis: Amateur occultist Marcus J. Trillbury, aka Onyx the Fortuitous, is struggling. He's misunderstood at home and work, but his dreams for a new life seem to be answered when he lands a coveted invitation to the mansion of his idol Bartok the Great for a ritual to raise the spirit of an ancient demon. He excitedly joins Bartok and his fellow eclectic group of devotees as they prepare for the ceremony, but pretty quickly it becomes apparent everything is not as it seems. As Onyx and his new friends fight to keep their souls, he must decide what he's willing to truly sacrifice in order to meet his destiny.
[Photo Credit: Above photo courtesy of Sundance Institute.]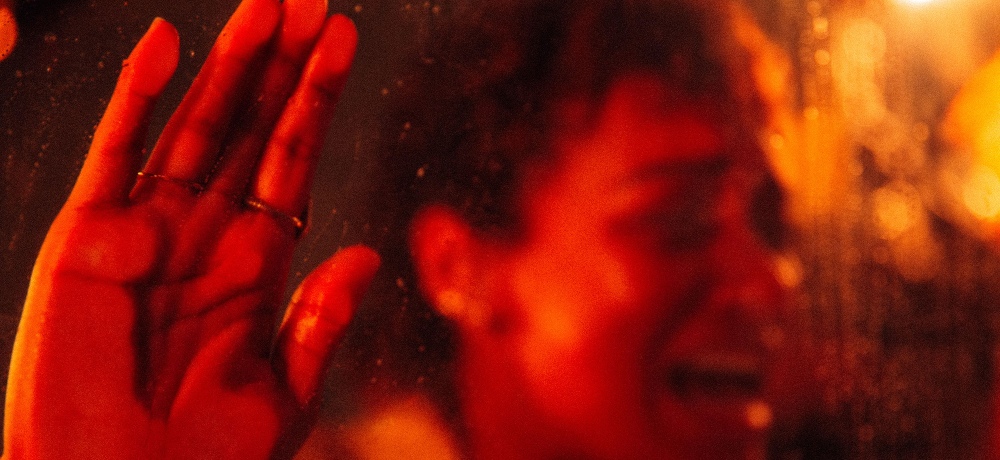 Talk to Me (Directed by Danny and Michael Philippou)
Cast: Sophie Wilde, Miranda Otto, Alexandra Jensen, Joe Bird, Otis Dhanji, and Zoe Terakes
Synopsis: Conjuring spirits has become the latest local party craze, and looking for a distraction on the anniversary of her mother's death, teenage Mia (Sophie Wilde) is determined to get a piece of the otherworldly action. When her group of friends gathers for another unruly séance with the mysterious embalmed hand that promises a direct line to the spirits, they're unprepared for the consequences of bending the rules through prolonged contact. As the boundary between worlds collapses and disturbing supernatural visions increasingly haunt Mia, she rushes to undo the horrific damage before it's irreversible. 
[Photo Credit: Above photo courtesy of Sundance Institute.]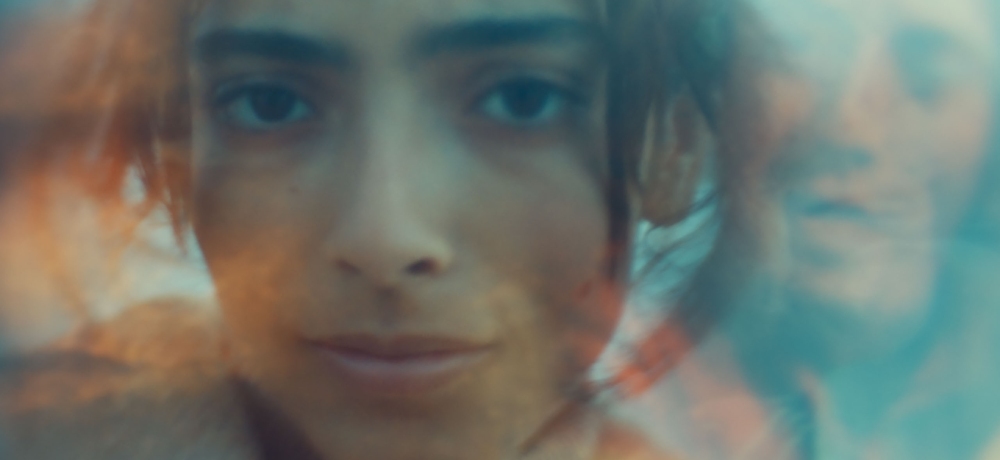 Animalia (Directed by Sofia Alaoui)
Cast: Oumaïma Barid, Mehdi Dehbi, and Fouad Oughaou
Synopsis: Heavily pregnant Itto looks forward to a day of peace and quiet when she gets her affluent household mostly to herself after her husband, Amine, goes away on business. She's quickly lost sight of her modest origins and has adapted to her new family's detached opulence. But when a mysterious state of emergency is declared nationwide, Itto struggles to find help; meanwhile, increasingly ominous events and strange weather phenomena suggest a supernatural presence is nearing. While frantically searching for a way back to Amine, Itto unexpectedly finds emancipation and the possibility of solace in a new world order.
[Photo Credit: Above photo courtesy of Sundance Institute.]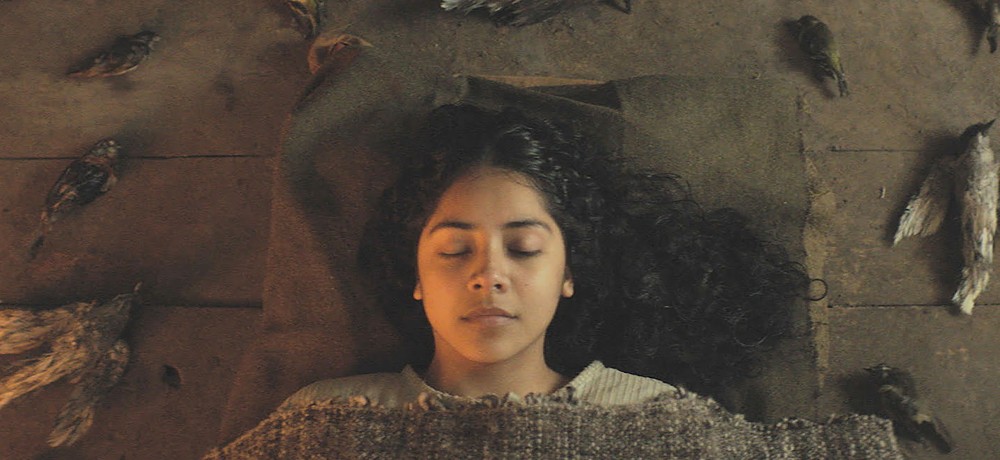 Sorcery (Directed by Christopher Murray)
Cast: Valentina Véliz Caileo, Daniel Antivilo, Sebastian Hülk, and Daniel Muñoz
Synopsis: Chiloé Island, 1880. After her father is murdered by a German colonist, Rosa (newcomer Valentina Véliz Caileo), a 13-year-old Huilliche girl, renounces her Christian upbringing and seeks shelter with Mateo (Daniel Antivilo), the leader of an Indigenous organization that practices witchcraft. Under Mateo's gruff yet tender tutelage, she learns the art of sorcery and vows to settle the score. Rosa's vengeance leads to a brutal crackdown by the island's Chilean Christian authorities and puts her on the path to discovering her dormant powers.
[Photo Credit: Above photo courtesy of Sundance Institute.]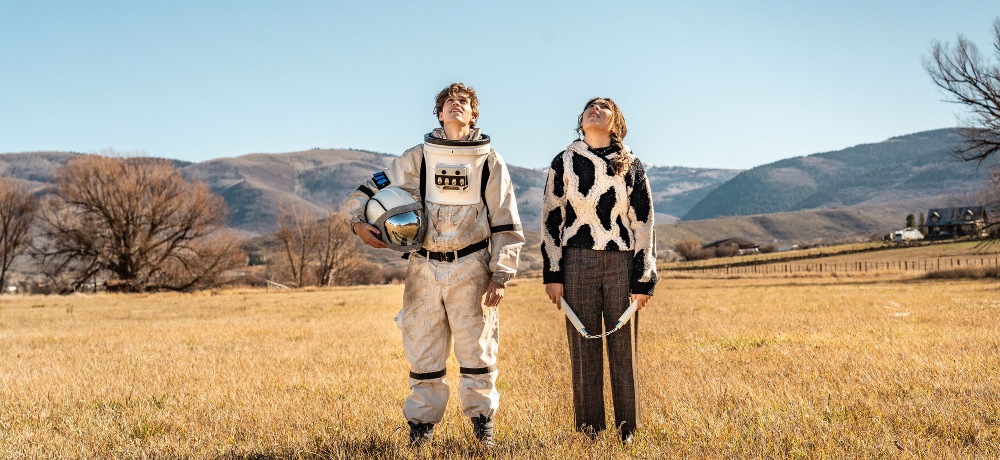 Aliens Abducted My Parents and Now I Feel Kinda Left Out (Directed by Jake Van Wagoner)
Cast: Emma Tremblay, Jacob Buster, Will Forte, Elizabeth Mitchell, Kenneth Cummins, and Matt Biedel
Synopsis: Teenage aspiring journalist Itsy is miserable when her family moves to the small town of Pebble Falls. Among the new challenges — a fixer-upper house and unfriendly high schoolers, to name a few — Itsy meets Calvin, her strange, space-obsessed neighbor and classmate. Itsy befriends Calvin in hopes of writing an exposé on the oddball for a summer internship back in New York City, but she soon discovers that the amateur astronaut has an out-of-this-world secret. Calvin believes his parents were abducted by aliens, and it's his mission to find and join them in outer space. As they endeavor to uncover the truth, the pair of outsiders foster a surprising and heartwarming friendship.
[Photo Credit: Above photo courtesy of Steve Olpin / Sundance Institute.]