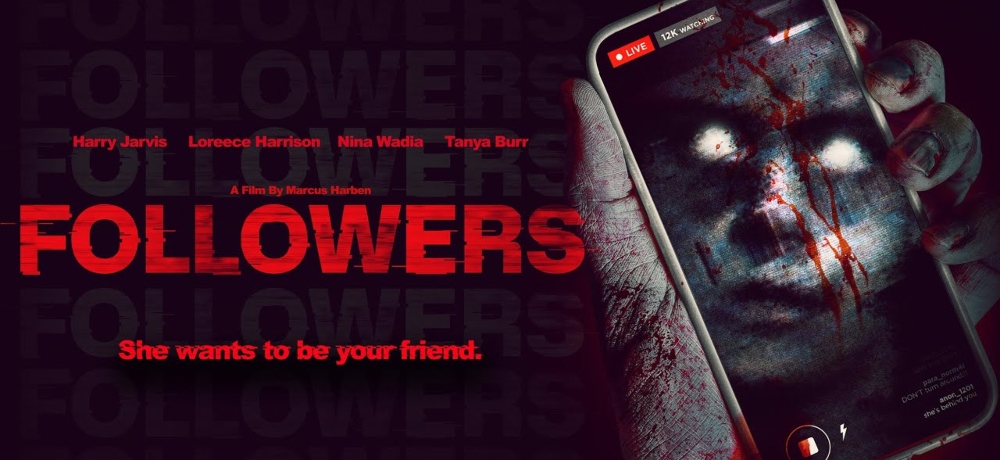 Seeking fame by capturing supernatural occurrences on camera, an influencer puts himself and his university housemates at risk in the new found footage horror film Followers, and ahead of the movie's Digital and On Demand release on March 24th from Terror Films, we've been provided with an exclusive clip to share with Daily Dead readers!
You can watch a kitchen become a supernatural hotspot in our exclusive clip below, and to learn more about Followers, visit:
From the producers of Anna and the Apocalypse and Monsters, and in the tradition of Get Out and ''Black Mirror'', Terror Films' FOLLOWERS combines horror with black comedy to satirize today's influencer generation while bringing a fresh new spin to the found-footage genre.

What starts as hilariously bad YouTube videos develops into a warning to the world about a shocking new strain of supernatural serial killer.

Jonty, a failing influencer with an ambition to reach over a million followers, will stop at nothing to become famous. A new start at university brings with it hopes of a resurgence in his popularity when a demonic presence appears in his student house. Jonty decides to stream his and his housemates' experiences with this supernatural entity to gain the fame and fortune he's most been craving. But at what cost?

To create an authentic found footage feel over 70% of Followers was filmed by the actors themselves.

Directed by the late Marcus Harben, and starring Harry Jarvis (Netflix's Knight Before Christmas), Loreece Harrison ("Black Mirror"), Erin Austen ("The Royals"), Daniel Cahill (Anna and the Apocalypse), Nina Wadia (Aladdin), Orion Lee (Star Wars: Episode VIII – The Last Jedi), and Tanya Burr, FOLLOWERS premieres on digital platforms in North America on March 24 from Terror Films.