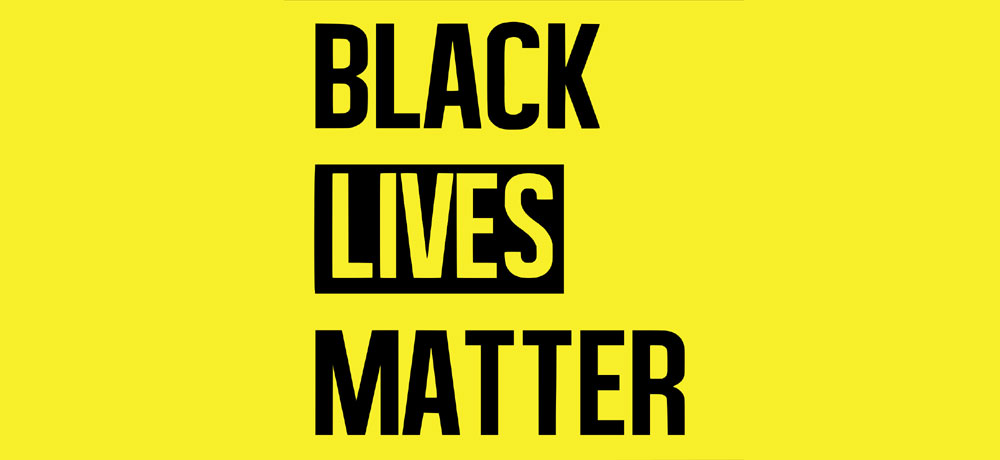 2020 has been a gut punch. It's okay to feel overwhelmed, it's okay to be scared about the future, and it's okay if your mental health isn't at its best. I'm exhausted and it's a struggle to find any motivation some days. I know I'm not alone, but we can't give up, because the Black community is hurting and they need everyone's support.
People are dying of COVID every day, health care workers are exhausted, and millions of people are without jobs and running out of money. Add that to the continued racism that the Black community regularly experiences, a broken police system, and the senseless murder of George Floyd, and it's easy to see why things are at a breaking point.
With so much insanity in the daily news cycle, every day can be a struggle. I feel like I'm not doing enough, but I need to fight harder and I encourage everyone to do the same. There are so many people out there suffering, and I feel at times like I'm helpless to save them or bring about change, but there are so many people online that inspire me to make a difference, and we want to do our part.
We have a great family here at Daily Dead, made up of a diverse team from all walks of life. I wouldn't be supporting them if I stayed silent. I can amplify their voices and add my own, so that my Daily Dead family knows that I will always help them fight for what's right. And we have an amazingly supportive horror community. I've seen such kindness and teamwork to call out injustice, spread the word on causes to help our own, and people that are fighting day and night to make this a community that is all-inclusive.
These are unprecedented times, and now is not the time to stay silent. The Black community is hurting and they need everyone's help. I know this one post and raffle aren't going to change the world, but if all of us do our part and we keep on fighting together, we'll get there.
If you've already donated to support the Black Lives Matter movement, THANK YOU!
And if you haven't, I encourage you to do so. The horror community is very vocal and now is the time to use that voice! We know how quickly people post trailer reactions and fight against bad takes, so I challenge everyone to use that same speed and resolve to help the Black community that desperately needs everyone's support.
We're proud to team up with other voices in the horror community, including Nightmarish Conjurings and Morbidly Beautiful, to spread the word and bring horror fans together to support the Black Lives Matter movement.
The Cause:

To take part, all you have to do is:

or

*Note: If you have already donated, you can still qualify.
What to Send Our Way:

Send us an email to contest@dailydead.com (w/ Subject: Black Lives Matter + Name/Mailing Address) or tag us on Twitter at @DailyDeadNews with a screenshot of your donation. Feel free to blur out any specific details from your donation.

For every $5 donated, we'll give you one raffle entry. The raffle will end at 11:59pm EST on June 15th, 2020.
The Prizes: (*Updated with additional prizes and partners)

(1) Winner will Receive a Blu-ray Prize Pack Containing:

The Universal Monsters Blu-ray Collection

and

An assortment of 20+ Blu-rays, including:

The Thing
Trick 'r Treat
Misery
The Strangers
and many more

(2) Winners will Each Receive a $100 Horror Decor E-Gift Card - Courtesy of Our Friends at Horror Decor

(1) Winner will Receive a Game of Thrones Prize - Courtesy of Our Friends at Nightmarish Conjurings

Game of Thrones Collector's Chess Set

(1) Winner will Receive a Horror Prize Pack - Courtesy of our Friends at Morbidly Beautiful (Sizes Available: S-XXL)

Includes a Morbidly Beautiful baseball tee, along with two art prints from Quiltface Studios (prints inspired by Get Out and Us)

(1) Winner will Receive the Scream/Scream 2 Soundtracks on Vinyl - Courtesy of Mindy Caringola

(1) Winner will Receive the Following from Artist Cody Schibi:

A screen printed John Carpenter-inspired shirt (Medium)
Complete set of Monster Mugshots trading cards

(1) Winner will Receive a Copy of BLED DRY from Author Adrian Roe

(1) Winner will Receive a Black Directors Roster T-Shirt from Andrew LaSane (Color: Black, Size: XL)

Additional Prizes

(3) winners will receive a prize pack with assorted horror goodies
For those that might say we're being "too political," I say that horror has ALWAYS been political. Please rewatch Night of the Living Dead and Dawn of the Dead and tell me that George Romero wouldn't have been an activist online if Twitter had existed back in the day. Many past horror creators have always had something to say beneath the surface, but they didn't have the same outlets we do today.
The horror community has always been about inclusion. No matter your race, gender identity, or walk of life, we support you and we want a horror community that does the same. If you don't think this is your cause, know that it's everyone's cause. We can't stay silent when so many people are being marginalized. Be with us to support Black Lives Matter, and this community will be there when you need help!
I know times are tough and money is tight, so if you don't have money to donate to this raffle, it's okay, but there are still other ways you can help:
And I know there are probably a lot of younger horror fans reading this. Maybe you're not as active on social media or don't know what to think. It's okay to have questions and be confused, but you can educate yourself and make a difference! I don't claim to have all the answers, but I can provide some resources for you, including:
I want to thank Heather Wixson for coming up with this raffle idea and working with me to coordinate, and also want to thank the team here at Daily Dead for their constant support and inspiration. I also want to give a special thanks to Shannon McGrew at Nightmarish Conjurings and Stephanie Malone & Joy Robinson of Morbidly Beautiful, who reached out immediately to offer their help and support!
You may be saying to yourself, "I can't make a difference," but I promise you that this is the time you're needed the most. People are going to look back at 2020 as a defining moment in the shaping of the world to come, and you have the opportunity to be on the right side of history. Stand up for injustice, support inclusion in the horror community and beyond, and tell the world that BLACK LIVES MATTER!