In today's horror highlights: Syfy moves forward with a TV series based on George A. Romero's Day of the Dead, we have a trailer and details on the latest release from KARDIAC, and Jessica Cameron provides us with details on the premiere of her latest film:
Day of the Dead TV Series at Syfy:
According to Deadline, Syfy has given "10-episode straight-to series" order for a Day of the Dead TV series:
"Written by Jed Elinoff and Scott Thomas, who also will showrun, Day of the Dead is the intense story of six strangers trying to survive the first 24 hours of an undead invasion. This ode to Romero's famous flesh-eaters reminds us that sometimes all it takes to bring people together is a horde of hungry zombies trying to rip them apart."
The series is being produced by Cartel Entertainment (who also produced Creepshow) and will on Syfy in 2021.
-------
KARDIAC "Daydreams of Crime Scenes" Trailer & Preorder Details:
"Callous minds can reach incredibly dark depths that may be beyond comprehension to any normal individual. Altered chemicals in the brain are the likely cause for erratic behavior, but damage to the brain's frontal lobe is thought to be the culprit of an individual's complete lack of empathy. When experiencing this simultaneously, the probability of a devastating event is extremely high. The sense of right and wrong never hinders a perpetrator's decisions and desires which allows them to act on their morbidly ruthless imaginations. "Daydreams of Crime Scenes" treads the unnerving borderline of an unbalanced mind's eye, drifting in and out of various delusions that fluctuate with manic highs and depressive lows. The somber and disturbing incidents within are chilling. Allow your brain to take a glance inside a macabre altered reality. Warning: The grim contents may cause a severely scathed subconscious."
About KARDIAC: "Clawing his way out of the gutters, from Middletown, NY, KARDIAC has been producing horror music since 1998. With several albums under his belt, KARDIAC signed with Fangoria's indie music label, Fangoria Musick, in 2015 to release "In The Peripheral". Back to his roots releasing music independently and now in the Lone Star State, KARDIAC is releasing his next visceral album, "Daydreams of Crime Scenes". Collect the evidence so we can call on you as a witness for the next trials."
Pre-Orders are NOW AVAILABLE! "Evidence Bags" 1 & 2 come with various merch in real evidence bags, and shipping is FREE for U.S. orders!
Links:
www.KARDIACMusic.com
https://KARDIACstore.bigcartel.com/
www.Youtube.com/KARDIACMusic
www.Soundcloud.com/KARDIAC
---------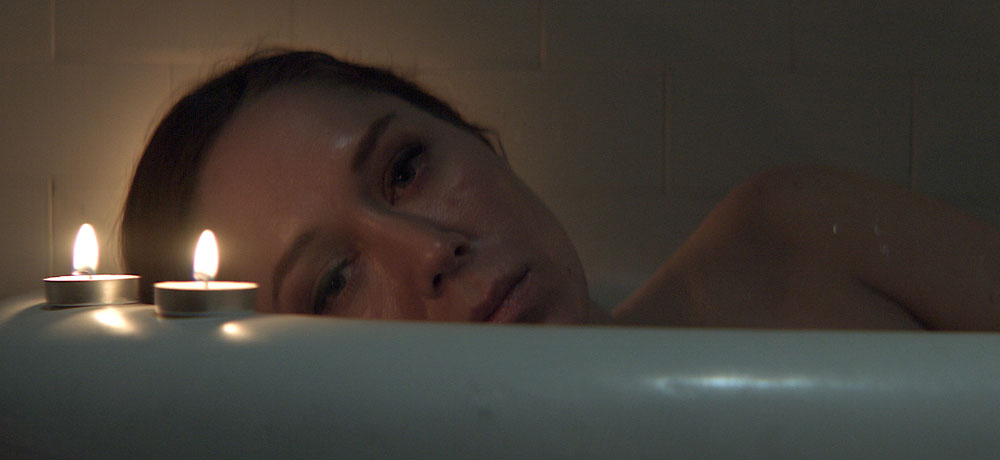 A Bad Place Premiere Details:
"Horror film darling and Scream Queen Jessica Cameron returns for her third time in the director's chair with a chilling vision: the story of another place, another time, where three female strangers must evade a shadowy force and their own grim pasts, as they try to find a way beyond a nightmare world that exists in a foggy edge of reality. Florence, Molly, and Collette are trapped in a world they couldn't possibly have imagined...all running from events that happened in their lives; each forced to confront the unthinkable. Cameron has always believed in producing horror films that empower female characters, and A Bad Place is a perfect addition to her repertoire as an artist. And, just like her previous films, she always provides the audience with stories as wild as they are unpredictable. 
A Bad Place stars Ali Ferda, Heather Dorff, Johanna McGinley, Jim Foreman, Dylan Cinti and introduces Bella Mortensen. The trailer for A Bad Place was just released and can be viewed here: https://youtu.be/rNt7ZOZJRKw 
A Bad Place will have it's world premiere at the world renown Cinequest Film Festival on Sat. March 7th at 9:45 pm. Tickets can be purchased here: https://bit.ly/2PtvBe5 
Director Jessica Cameron, stars Ali Ferda and Bella Mortensen will be in attendance for the premiere. 
Ali Ferda had this to say about the premiere: "I am so excited to attend Cinequest! Starring in A Bad Place was such a wonderful challenge for so many reasons and I can't think of a more amazing festival to premiere at." 
Jessica had this to say about the world premiere: "It has been a dream of mine to premiere at Cinequest since I started making movies, this is a festival that loves independent cinema and those like myself who kill ourselves to make them. I am honored to be involved." 
You have 2 more opportunities to view A Bad Place at Cinequest on Sun, March 8th and Monday March 9th (tickets purchased here at the above ticket link). Future screenings will be announced on the film's social media pages. 
A Bad Place IMDB: https://www.imdb.com/title/tt5613162/?ref_=fn_al_tt_1
A Bad Place Facebook: https://www.facebook.com/ABadPlaceFilm/
A Bad Place Twitter: https://twitter.com/ABadPlaceFilm"