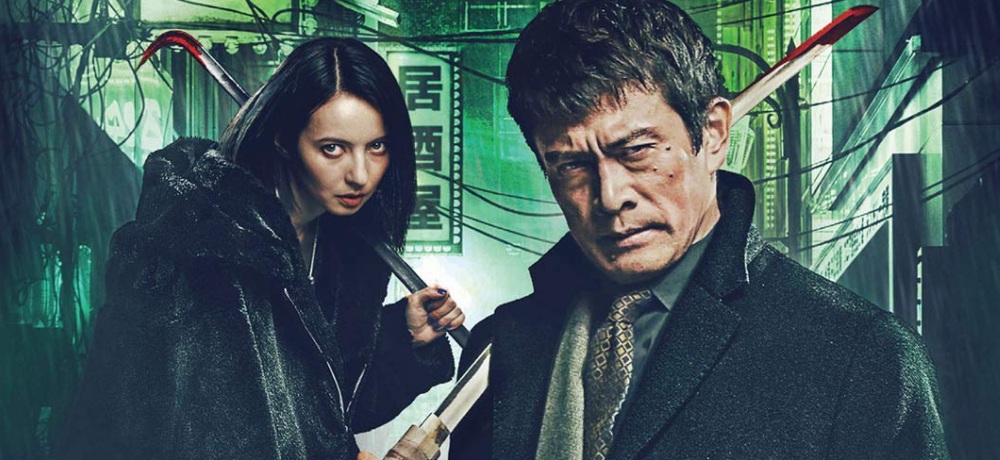 In her 5-star Fantastic Fest review, Heather Wixson wrote that Takashi Miike's First Love "...delivered up everything I could possibly want from the Maestro and more." Following its successful film circuit run, the yakuza film from one of the most prolific directors working today is coming to Blu-ray, DVD, and Digital on February 11th from Well Go USA Entertainment, and we have the release details and a look at the cover art:
From the Press Release: PLANO, TEXAS (January 13, 2020) – Prolific auteur Takashi Miike (Ichi the Killer, Blade of the Immortal, 13 Assassins) is at his most fun and anarchic with the noir-tinged violent yakuza film FIRST LOVE, debuting on Digital, Blu-ray™ Combo Pack and DVD February 11 from Well Go USA Entertainment. The wild, genre-blending story follows a young boxer and a call girl who fall passionately in love while getting innocently caught up in a drug-smuggling scheme over the course of one night in Tokyo. FIRST LOVE stars Masataka Kubota (13 Assassins), Sakurako Konishi (Fancy) and Shota Sometaniin (Legend of the Demon Cat).

Synopsis: When a duplicitous scheme by the low-level yakuza, Kase (Shota Sometani) goes hilariously wrong, a terminally ill boxer, Leo (Masataka Kubota), and a disturbed drug addicted call girl, Monica (Sakurako Konishi), find themselves innocently caught in the crosshairs of two warring gangs. Over the course of the increasingly ludicrous night, the two fall passionately in love, while the hail of bullets and blood fall quietly in the background. From prolific auteur Takashi Miike, this noir-tinged, violent yakuza film, is Miike at his most fun and anarchic.

COUNTRY OF ORIGIN: Japan

FIRST LOVE has a runtime of approximately 109 minutes and is not rated.

ABOUT WELL GO USA ENTERTAINMENT

Well Go USA Entertainment (www.wellgousa.com) is a theatrical and home entertainment distribution label that specializes in bringing top content, including the best in Action, Genre and Independent films from the US and around the world, to North America, Latin America, Asia, and Europe. As a leader in independent film distribution, Well Go's titles can be seen across a variety of platforms, including theatrical, digital, subscription and cable VOD, packaged media and broadcast television. Well Go USA Entertainment's corporate headquarters is in Plano, Texas, with offices in Taiwan and China.