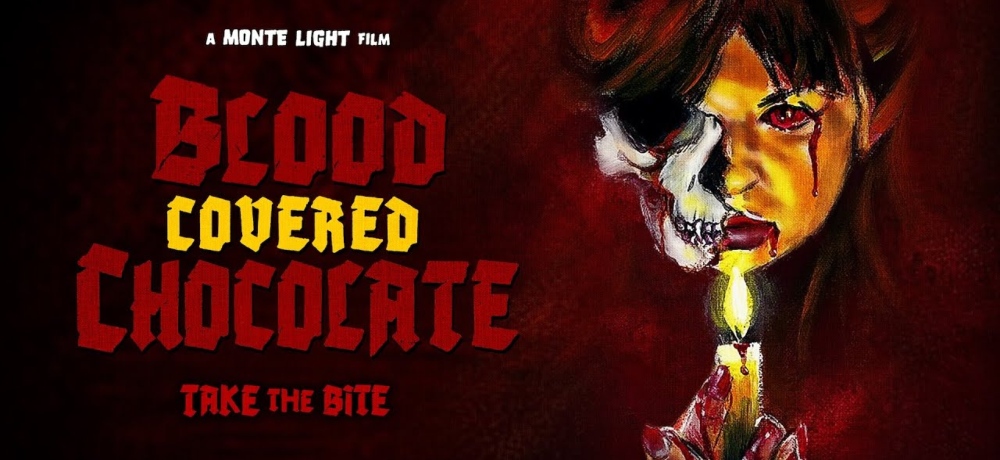 An homage to F.W. Murnau's Nosferatu, Monte Light's Blood Covered Chocolate follows a recovering drug addict dealing with a new craving for crimson after being bitten by a monster with a deadly appetite. Ahead of the film's April 7th digital release from Terror Films, we have the trailer to share with Daily Dead readers!
Here's what Monte Light had to say about the making of Blood Covered Chocolate:
"Shot in black-and-white by award-winning cinematographer Neal Tyler, Blood Covered Chocolate acts as an homage to the one-hundred-year-old F.W. Murnau classic Nosferatu. While indebted to the history of cinema, it is also a timely commentary on the demons and addictions inherent in modern life. As an exploration of my own struggles with substance abuse, this is the most personal movie I've ever made."
You can check out the trailer for Blood Covered Chocolate below, and read on for additional details:
Director Monte Light's unique homage to horror classic Nosferatu, BLOOD COVERED CHOCOLATE drops onto digital this April.

When a recovering drug-addict named Massimo is bitten by an ancient, shapeshifting monster, he must fight to save his girlfriend Tien from the same bloody fate.

Michael Klug, Christine Nguyen, Meghan Deanna Smith, Debra Lamb, Helene Udy, Mike Ferguson, and Joe Altieri star in a Monte Light film, BLOOD COVERED CHOCOLATE on digital platforms worldwide April 7 from Terror Films.