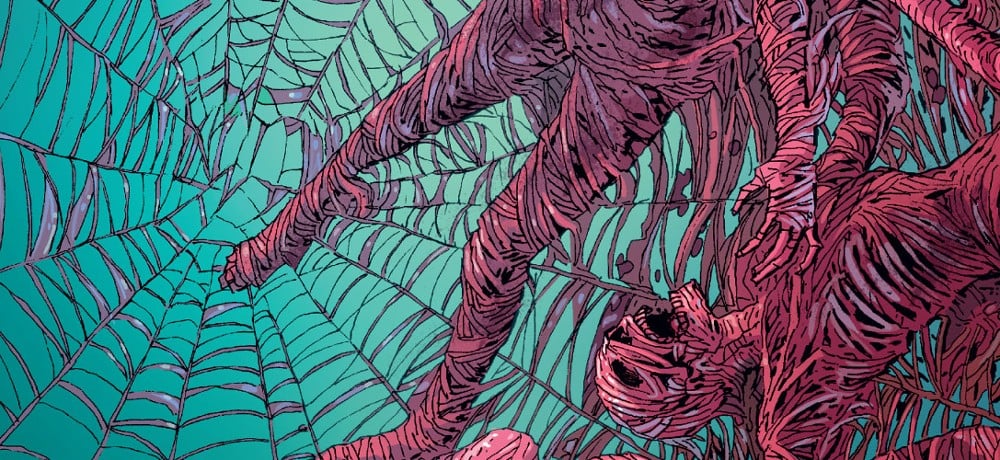 From Steve Foxe, Piotr Kowalski, and Brad Simpson, All Eight Eyes #2 will be available in comic book shops on May 24th, but we have an exclusive preview you can read right now!
"The drifter known as Reynolds has waged a secretive decade-long hunt against the monsters lurking in NYC's shadows. But he and his new "mentee" Vin got sloppy . . . and now a city employee is determined to figure out how a dead spider the size of a dog ended up on her desk. 
Jaws meets Arachnophobia in a new vision of creature-feature terror from Eisner-nominated writer Steve Foxe and dread-inspiring artist Piotr Kowalski!"
To learn more about All Eight Eyes, head over to Dark Horse Comics: https://www.darkhorse.com/Comics/3010-695/All-Eight-Eyes-2