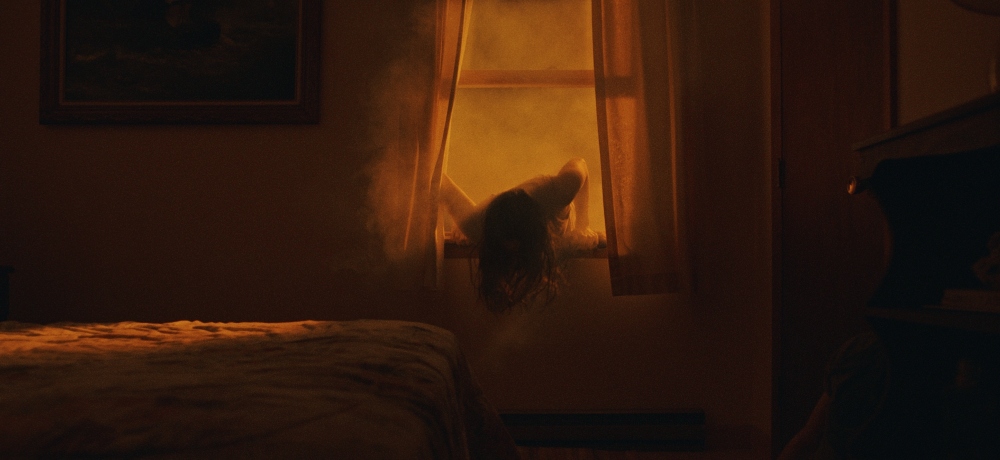 Currently available to stream on Shudder, The Beach House can be visited by viewers on Blu-ray, DVD, Digital HD, and VOD on December 15th via RLJE Films.
You can check out the cover art and official details below, and in case you missed it, read Heather Wixson's interview with writer/director Jeffrey A. Brown and Patrick Bromley's review of the film.
From the Press Release: LOS ANGELES (Nov. 10, 2020) – RLJE Films, a business unit of AMC Networks, along with Shudder, AMC Networks' premium service for horror, thriller and the supernatural, will release the horror film THE BEACH HOUSE on December 15, 2020 on VOD, Digital HD, DVD and Blu-ray.

THE BEACH HOUSE is the directorial feature debut of Jeffrey A. Brown who also wrote the screenplay. The film stars Liana Liberato ("Light as a Feather"), Noah Le Gros (A Score to Settle), Maryann Nagel and Jake Weber (Dawn of the Dead, "13 Reasons Why"). RLJE Films will release THE BEACH HOUSE on DVD for an SRP of $27.97 and Blu-ray for an SRP of $28.96.

In THE BEACH HOUSE, hoping to reignite their relationship, college students Emily (Liberato) and Randall (Le Gros) arrive at their weekend getaway only to discover a peculiar older couple already staying there. They all agree to share the home but, after an indulgent night of partying, they're awoken to a living nightmare of apocalyptic proportions. A mysterious airborne microbe has infected the water and it's making its way to the house….