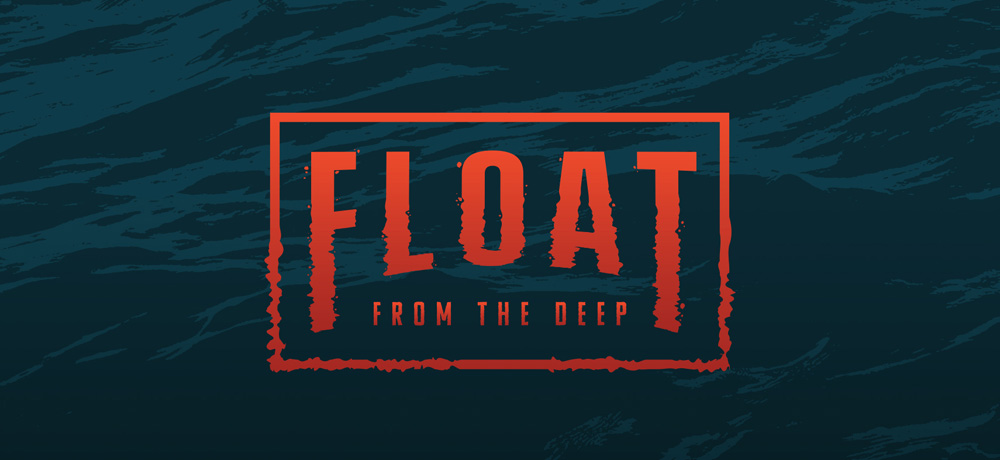 A mysterious package showed up on my doorstep, containing a message in a bottle. Of course, I should have known it was from Bright Light Media, the Mixtape Massacre creators, who always come up with creative ways to promote their new releases. But, what I wasn't expecting was the announcement that they're moving forward with a brand new aquatic horror survival board game, called Float: From the Deep!
Below you can find the first details and links to keep up with all things Float, along with photos of what they sent our way:
From the creators of Mixtape Massacre comes a brand new adventure in aquatic horror. 

When a mysterious explosion sends a cruise ship sinking to the bottom of the sea, five groups of survivors band together in lifeboats and set sail in search of land. 

But what seemed like an easy expedition, quickly goes south with food and water shortages, treacherous storms, and desperation taking over. 

Worse yet, the creatures from below are beginning to surface... and feed. 

Bright Light Media is proud to present, Float: From the Deep, an aquatic horror survival board game. 

In Float: From the Deep, players take on the role as leaders of five small groups of survivors. Manage your rations, your team, and fight off the creatures from the deep as you try to make it through rough waters in hopes of finding land. 

Arriving on Kickstarter in early 2021, Float: From the Deep is a new stand alone board game separate from the cult-favorite, Mixtape Massacre, which was created by the Bright Light team in 2015. 

Visit FloatTheGame.com to stay in the loop. 
To learn more about Float: From the Deep, visit: