One of the most buzzed-about horror movies from 2019 (with Guillermo del Toro, Stephen King, and Neil Gaiman among those who enjoyed it), Issa López's Tigers Are Not Afraid is coming out on Blu-ray/DVD SteelBook and DVD on May 5th from RLJE Films, and we've been provided with a look at the cover art and the full list of bonus features, including a 43-minute behind-the-scenes video and an audio commentary with López.
Read on for the full SteelBook Blu-ray/DVD and DVD release details, and in case you missed them, read Heather Wixson's interview with López and Ben Larned's review of Tigers Are Not Afraid.
Press Release: LOS ANGELES (March 25, 2020) – RLJE Films, a business unit of AMC Networks, has picked up select rights to Shudder's, AMC Networks' streaming service for horror, thriller and the supernatural, TIGERS ARE NOT AFRAID which releases on May 5, 2020 on DVD and DVD/Blu-ray SteelBook. Written and directed by Issa López (Secondary Effects), the horror/thriller stars Paola Lara (La Siberia), Juan Ramón López, Ianis Guerrero ("Club de Cuervos"), Rodrigo Cortes, Hanssel Casillas ("Sitiados: Mexico"), Nery Arredondo ("Como Dice El Dicho") and Tenoch Huerta (Get the Gringo) as "Chino." RLJE Films will release TIGERS ARE NOT AFRAID on DVD for an SRP of $27.97 and on DVD/Blu-ray SteelBook for an SRP of $34.97.

TIGERS ARE NOT AFRAID is a haunting horror fairytale set against the backdrop of Mexico's devastating drug wars; TIGERS ARE NOT AFRAID follows a group of orphaned children who are unexpectedly given three magical wishes. As they run from the cartel that murdered their parents and the ghosts that haunt them, they must decide how to use this special gift to save their own lives and the people they love. Acclaimed by critics and filmmakers alike, Guillermo del Toro has called TIGERS ARE NOT AFRAID, "an unsparing blend of fantasy and brutality, innocence and evil."

These releases contain extensive bonus features including a 43-minute behind-the-scenes look at the making of the film with director Issa López, a director's commentary, never-before-seen casting sessions and deleted scenes, as well as multiple photo galleries. The DVD/Blu-ray SteelBook has an additional bonus feature of a 63-minute interview with Issa López and Academy Award-winning filmmaker Guillermo del Toro following the 2019 Toronto International Film Festival screening of the film.

TIGERS ARE NOT AFRAID DVD includes the following bonus features:

The Making of TIGERS ARE NOT AFRAID
Director's Commentary
Deleted Scenes
Casting Sessions
Photo Galleries

TIGERS ARE NOT AFRAID Blu-ray includes the following bonus features:

The Making of TIGERS ARE NOT AFRAID
Interview with Guillermo del Toro and Issa López at Toronto International Film Festival
Director's Commentary
Deleted Scenes
Casting Sessions
Photo Galleries

ABOUT RLJE FILMS

RLJE Films' recent features include the critically acclaimed hit Mandy from writer/director Panos Cosmatos and starring Nicolas Cage, Andrea Riseborough and Linus Roache; The Man Who Killed Hitler and Then The Bigfoot written and directed by Robert Krzykowski and starring Academy Award nominee Sam Elliott, Aidan Turner and Ron Livingston; the 2019 Toronto Film Festival hit Color Out of Space, based on the classic H.P. Lovecraft story, starring Nicolas Cage and Joely Richardson and written and directed by Richard Stanley; and the festival favorite VFW from director Joe Begos and starring Stephen Lang, William Sadler, Martin Kove and Fred Williamson.  us.rljentertainment.com.

ABOUT SHUDDER

AMC Networks' Shudder is a premium streaming video service, super-serving members with the best selection in genre entertainment, covering horror, thrillers and the supernatural. Shudder's expanding library of film, TV series, and originals is available on most streaming devices in the US, Canada, the UK, Ireland and Germany. To experience Shudder commitment-free for 7 days, visit www.shudder.com.

ABOUT AMC NETWORKS

Known for its groundbreaking and celebrated original content, AMC Networks is the company behind the award-winning brands AMC, BBC AMERICA, IFC, SundanceTV, WE tv, and IFC Films. Its diverse line-up of popular and critically acclaimed series and independent films include Killing Eve, Better Call Saul and The Walking Dead, which has been the #1 show on basic cable television for nine consecutive years, as well as Portlandia, Brockmire, Love After Lockup, and the films Boyhood, Death of Stalin, and many more. Its original series Mad Men and Breaking Bad are widely recognized as being among the most influential and acclaimed shows in the history of TV. The Company also operates AMC Studios, its production business; AMC Networks International, its international programming business; the subscription streaming services Shudder, Sundance Now; Acorn TV; and UMC (Urban Movie Channel); and Levity Entertainment Group, the Company's production services and comedy venues business. For more information, visit http://www.amcnetworks.com.
[Photo Credit: Above Issa López photo from Issa López's Instagram page via Shudder.]
Blu-ray/DVD SteelBook Cover Art: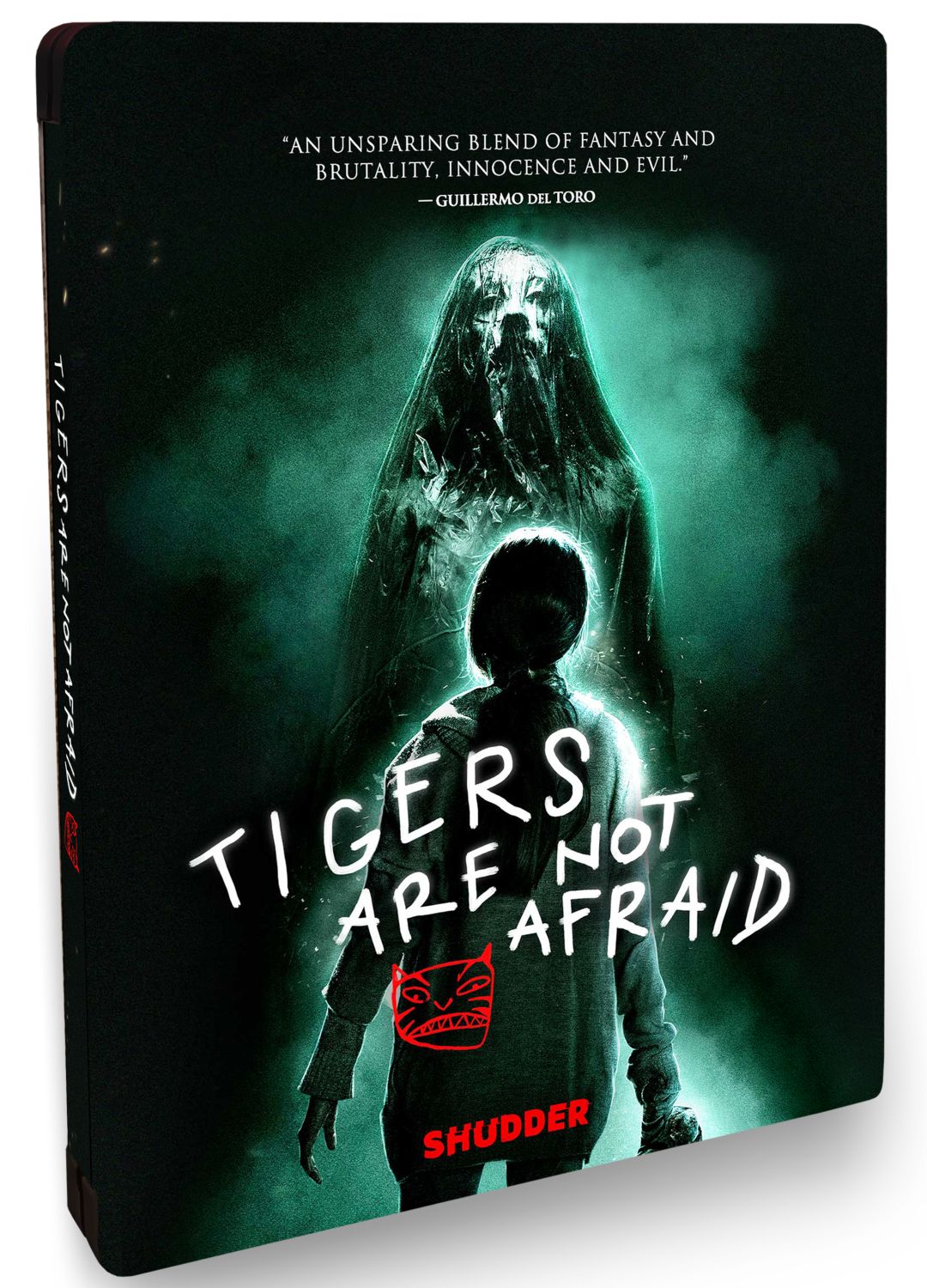 DVD Cover Art: