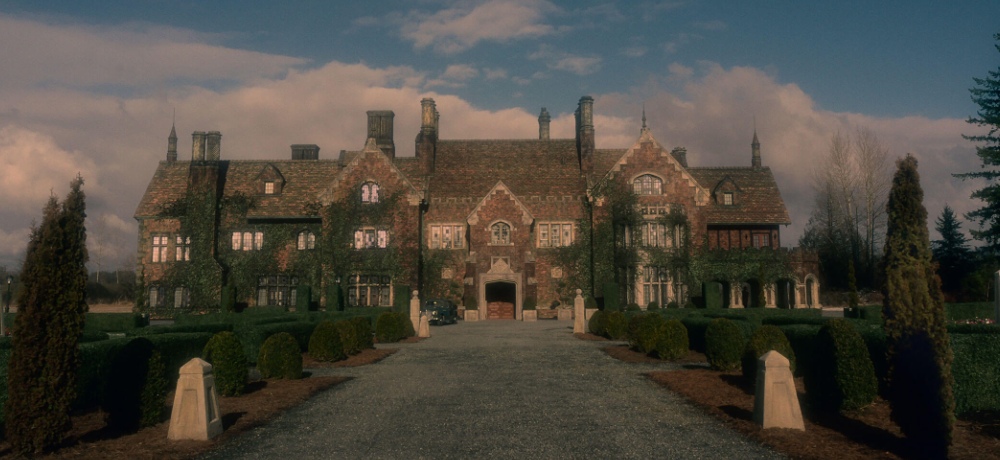 Right now one could argue that it's a seller's market in the real estate world, which means there are plenty of buyers out there looking for a home, and perhaps willing to go outside their comfort zones when it comes to price and amenities... and maybe even the supernatural. If you're on the lookout for a new place to call your own and you don't mind that it might be haunted by forces beyond the grave, then you just might like the new faux listing for Bly Manor (from Netflix's The Haunting of Bly Manor) on the real estate website Zillow.
Described as a "perfectly splendid 17th-century home in the English Countryside," Bly Manor can be toured virtually on Zillow, where it is fittingly listed for "eternity" and conveniently has "1987" views (the same number as the year the Netflix series takes place). While it's labeled as off market, you never know how long the new owners might last...
You can view photos of the eerily beautiful Bly Manor in the gallery below, and you can check out more details and photos, on Zillow... just make sure you don't get trapped there eternally...
Also, be sure to visit our online hub to catch up on our previous coverage of Netflix's The Haunting of Bly Manor, including Heather Wixson's interviews with creator Mike Flanagan.
Photos from Zillow: