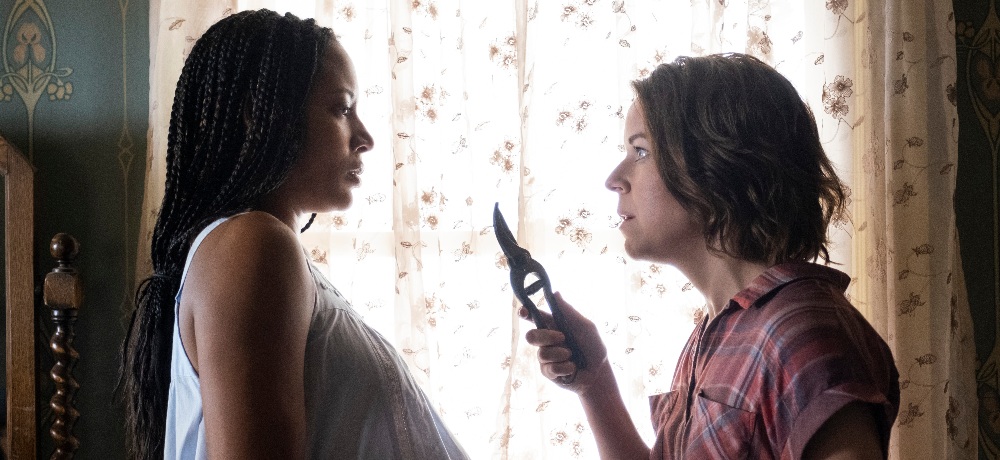 A mother-to-be has to fight for her life and the future of her unborn baby in the tense trailer for Delivered, the new Mother's Day-themed installment of Blumhouse and Hulu's horror anthology series Into the Dark.
Directed by Emma Tammi (The Wind) from a screenplay by Dirk Blackman, Into the Dark: Delivered stars Tina Majorino, Natalie Paul, Michael Cassidy, and Micah Parker.
You can check out the new trailer and photos below, and keep an eye out for Delivered when it's released on Hulu beginning Friday, May 8th.
Synopsis: "In Delivered, a pregnant woman's life is upended when she realizes someone close to her has darker plans for her and the baby."

Series Description: "In partnership with Blumhouse Television, Into The Dark is a monthly horror event series from prolific, award-winning producer, Jason Blum's independent TV studio. Each feature-length installment is inspired by a holiday and features Blumhouse's signature genre/thriller spin on the story."
Photos courtesy of Patrick Wymore/Hulu: